Having your own dazzling pool right in the comfort of your backyard is something that spells "house goals" louder than most other aspects of buying your dream residence.
And when it's about locality and residential, very few are as ardently desired as Thousand Oaks in the Conejo Valley, which offers you some stunning home designs and a fantastic environment.
But, the showstopper for this beautiful residential is the equally magnificent outdoor designer pools that these homes come with!
And, we at Stanton Pools understand how important a swimming area is for de-stressing after a tough day's toil, enlivening any house party, or simply to de-clutter your head space.
Let's be honest, cleaning a pool is not the same as changing a light bulb in your closet.
To efficiently manage a clean swimming pool not only takes an enormous amount of time, but it also requires one to know the essential know-how of efficiently cleaning a pool.
And in our guide, we at Stanton Pools would like you to know of the pool service and love we offer to set your swimming pool dazzling under the sun even after the messiest of pool activities!
When Should You Consider Cleaning Your Pool?
Your Thousand Oaks pool cleaning and maintenance is an absolute requisite for ensuring the well-being of your family. No matter how frequently you choose to clean your swimming pool, you should always be informed about the most common indicators of dirty pools and the kind of problems they could cause.
Apart from the mandatory pool maintenance and pool cleaning services routine that you should follow at all costs to prevent diseases and other unsavory things, you should consider cleaning your pool if you notice the following.
1. Worn-Out Pool Filtration System
The pool filtration system is the structure that maintains the circulation of clear water in your pool. If this system gets clogged, your pool will turn into a breeding ground for numerous harmful bacteria, protozoa, and fungi that could cause immense damage to your health.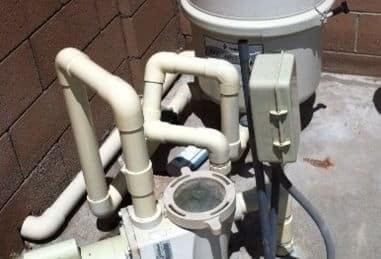 To ensure a pool that is free from pollutants, it's advisable to run its filtration system for at least 8 hours a day.
With time, your pool filtration system will begin to wear out, and its parts will crumble due to decay and the onslaught of contaminants. Replace the system as soon as you observe these signs, as old systems will fail to purify water and lead to stagnation and algal formation in the pool.
2. Water Chemical Imbalance
Maintaining the chemical balance of your swimming water is as essential as cleaning your swimming area. It is a significant determinant of a healthy pool that makes it suitable for swimming purposes.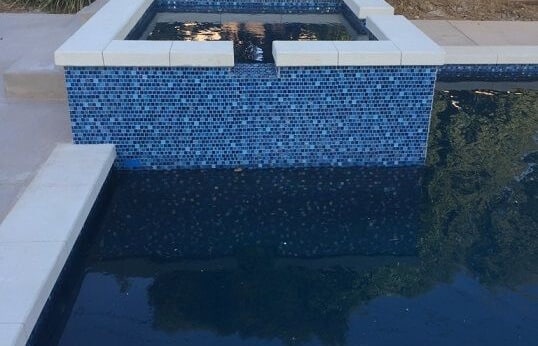 Factors like ph levels, alkalinity, chlorine, calcium deposits, and other sanitizers play a massive role in determining the purity of the pool water. An excess of any of these elements can cause the water to muddle and render it unfit for use. It could also lead to a temporary pool shock in an otherwise clean water scenario and accelerate cloud formation.
3. Bad Sanitation
Pollutants like smaller debris particles, fallen leaves, and other waste materials damage the filtration system of your pool, compromising the quality of pool water. Although sanitizers like Chlorine does a nice job of disinfecting your pool water from such contaminants, it often get depleted due to factors like sweat, urine, the use of cosmetics like sunscreen, etc.
Chlorine, when added to water, creates hypochlorite ions that sanitize it. In outdoor pools, the UV rays of the sun heat up these hypochlorite ions causing them to evaporate and making way for microbes to multiply in your pool water.
Algal infestation is another huge risk factor to look out for as they soak up sanitizers like chlorine and bromine, necessitating reapplication over and over again.
Since the presence of too many contaminants won't let sanitizers work effectively in the water, it may lead to the growth of dangerous pathogens like E.Coli. So, if your pool happens to have been affected by such factors, it is time that you cleaned out your pool without any further delay.
Our Services at Stanton Pools for Thousand Oaks Pool Cleaning
We, at Stanton Pool Services, understand and value your efforts of painstakingly going the distance to ensure your family's health at all costs. And thus we promise to cover that extra mile by providing our finest pool maintenance and other services like pool plastering or remodeling to you.
If you're in Thousand Oaks, then look no further for your pool issues. Because we have brought you some of our most attractive packages that will definitely meet all your requirements and get all the work done in no time!
Check out what we have for you!
Our Pool Cleaning services at Thousand Oaks Pools include some of the most necessary water evaluation processes that determine the health of your pool. These include:
Water chemical balance test
Saltwater pool
Variable speed pool pump
LADWP pool pump rebate
Pool heater repair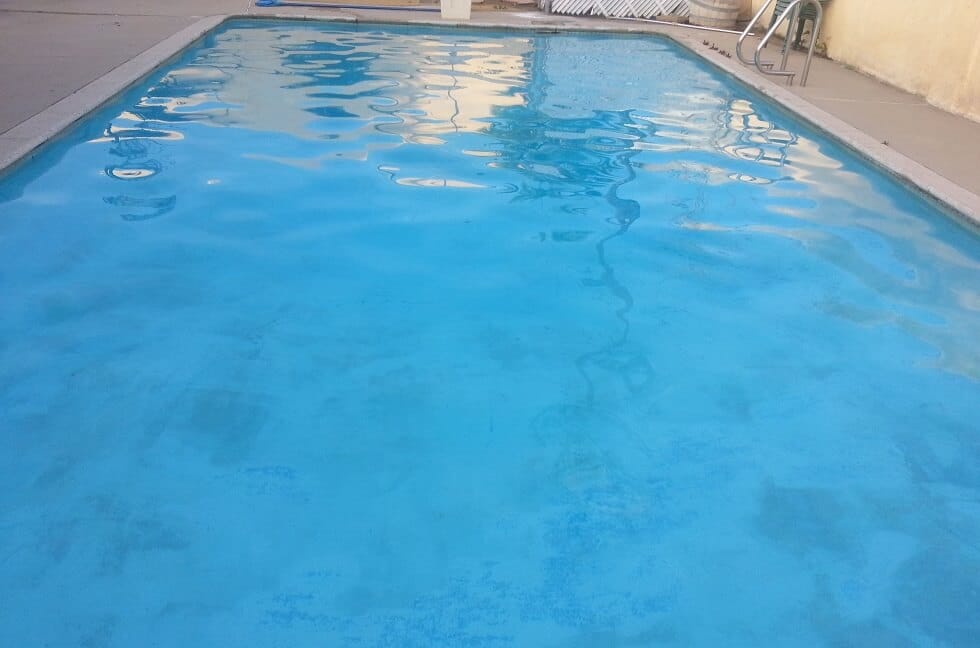 We also offer Weekly Cleanings for our customers that include a wide range of best pool services carried out by our superior team of experts. We present specializations in the following services.
Performing a water chemical test and adjustments
Emptying the skimmer and pump baskets
Confirming proper operation of the pool basket
Checking the swimming pool and spa lights
Netting and vacuuming the pool
Reviewing the integrity of the pool service, deck and coping, and,
Brushing the swimming pool walls and steps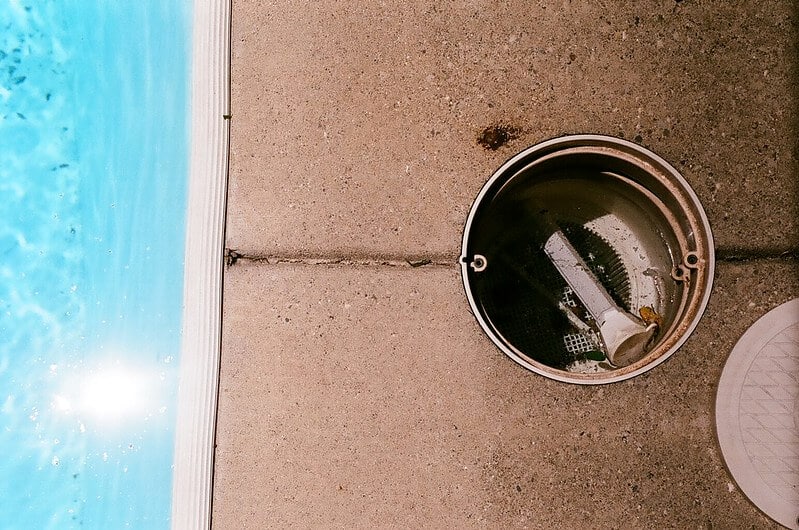 And the good news is it doesn't end here. We at Stanton Pools also offer you our Specialized Maintenance for Pool Service Thousand Oaks which ensures an all-around approach, sweeping up all your pool problems. These include the following facilities.
Leak Detection
Tile Cleaning
Pump Repair
Filter cleanings
Acid washing
Heater maintenance, and,
Automation system installs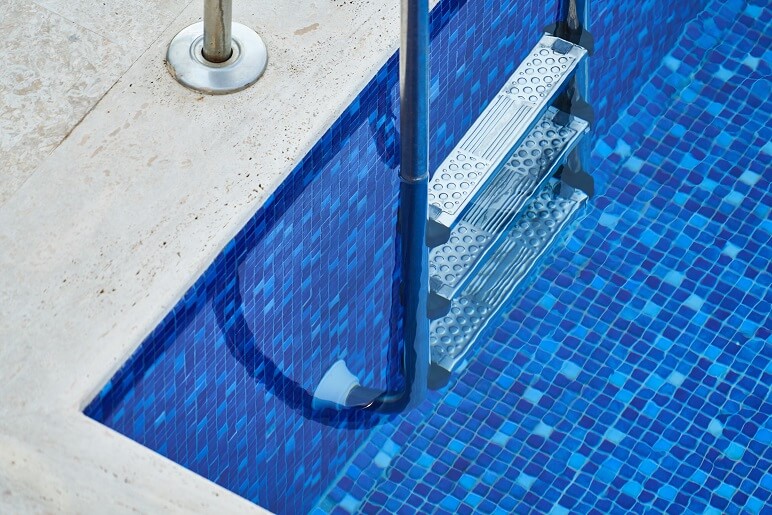 We offer a Risk-Free Trial for you and bill at the end of the month with no weekly service contract, so you can test us out for yourself!
We extend our services all over Ventura County and Los Angeles County, including the Conejo, Simi, and San Francisco Valleys.
All that we provide at Stanton Pools for Thousand Oaks Pool Maintenance are carried out by some of the very best on our team. From assessing your water quality to scrubbing all off the pool walls, we bring only the finest results for you.
We also take great pride in being one of the most trusted and reputed in the league and thus on the same line, could assure you nothing short of the very best when it comes to cleaning, remodeling, or re-plastering your swimming pool.
Learn more, read another helpful article: