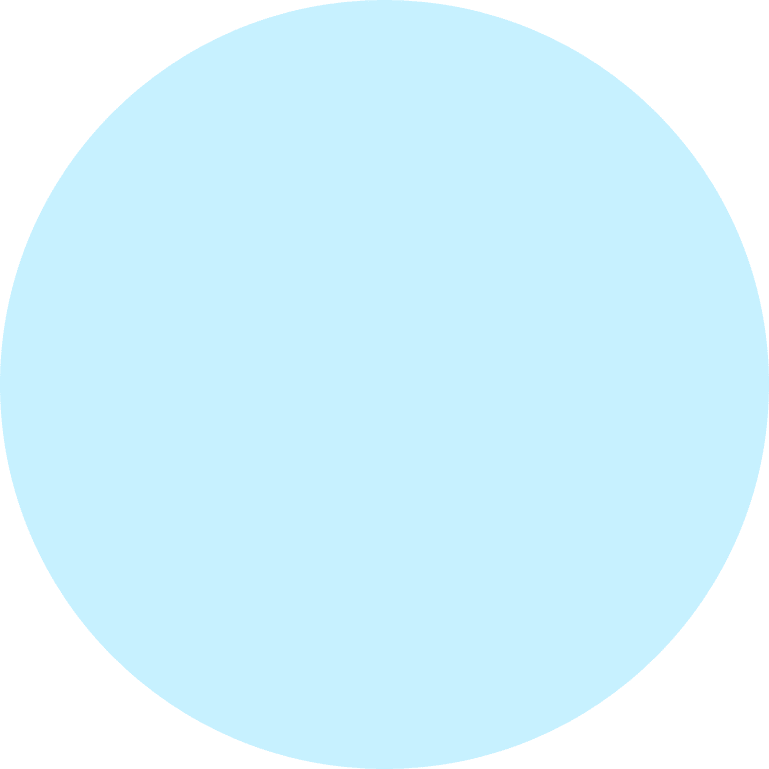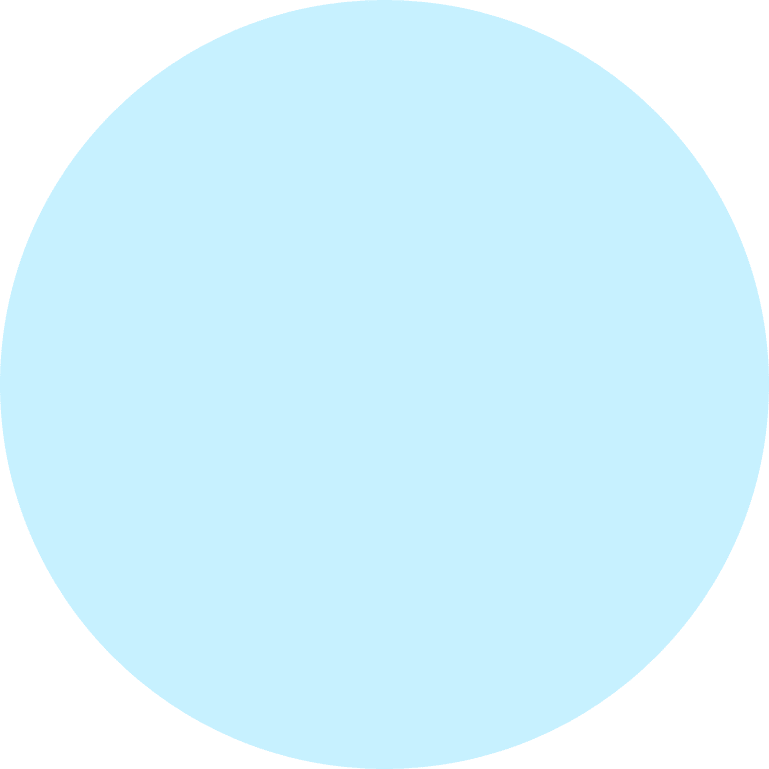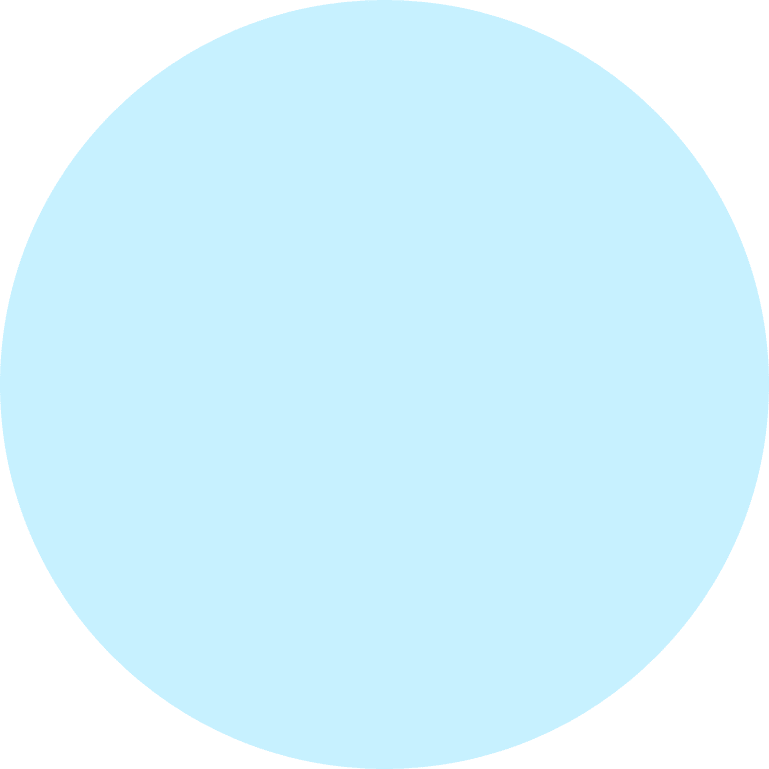 Camarillo
Pool Remodeling and Resurfacing
We take care of your Camarillo pool.
You enjoy it.
Scott Family
Video Testimonial
Stanton Pools Helps Create Memories
Everyday, we service pools to keep them looking fresh and inviting for home owners just like you. Here are just a few of our many happy customers.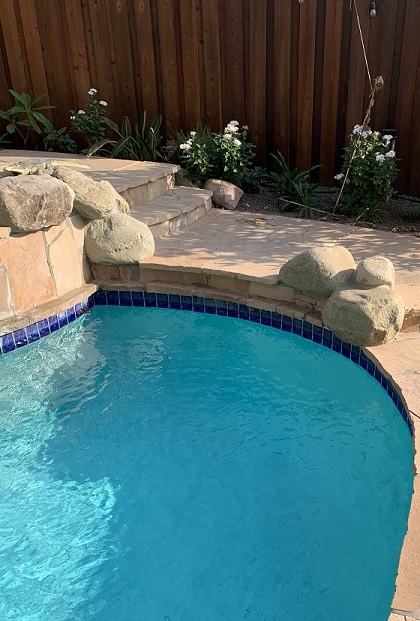 Pebble, Tile Cleaning, Lights
"Stanton Pools was communicative, professional, and overall very attentive. I love my pool."
Karen J.
Thousand Oaks, CA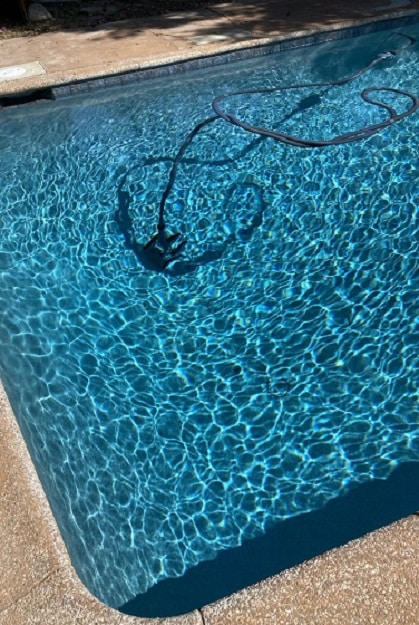 Pebble, Tile, Plumbing, Cracks
"Communication was strong the whole time and the job was completed earlier than anticipated. Highly recommended!!!"
Mike T.
Woodland Hills, CA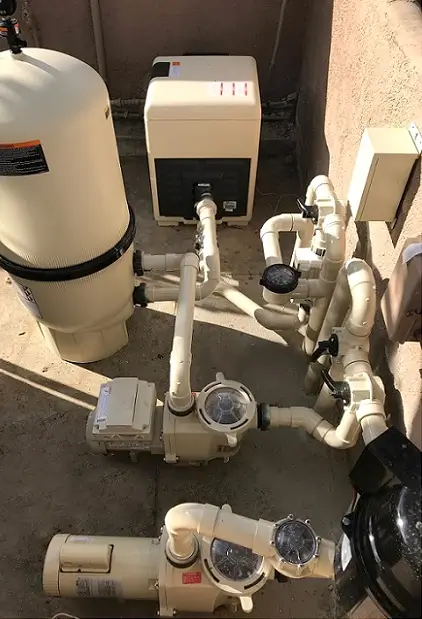 Equipment Set
"Their pricing is fair and up-front, and their integrity and experience can't be beaten."

Melissa W.

Westlake Village, CA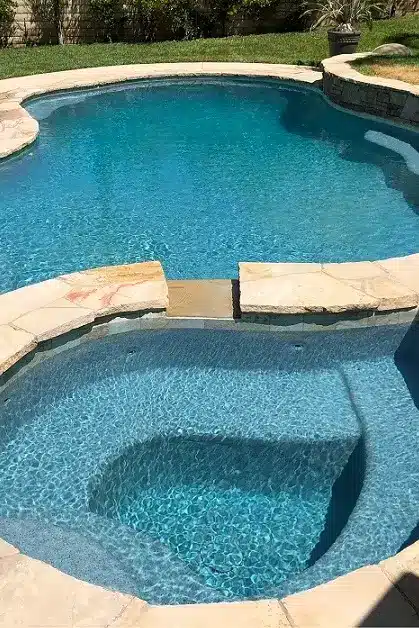 Weekly Service
"Thankfully we found Stanton pools, and they had the pool glistening in no time."

Travis K.

West Hills, CA
We Have Over 150 5-Star Reviews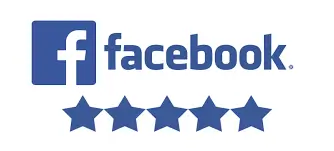 Trusted Camarillo Pool Remodeling and Maintenance Services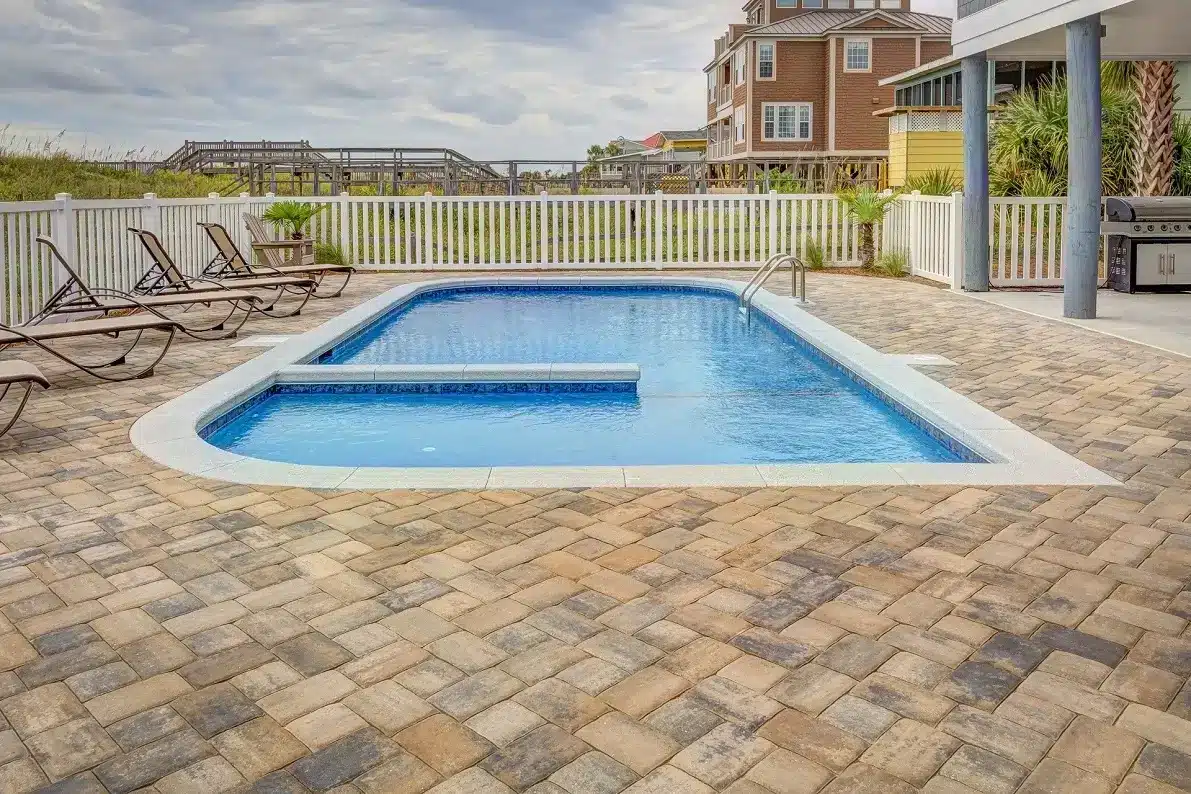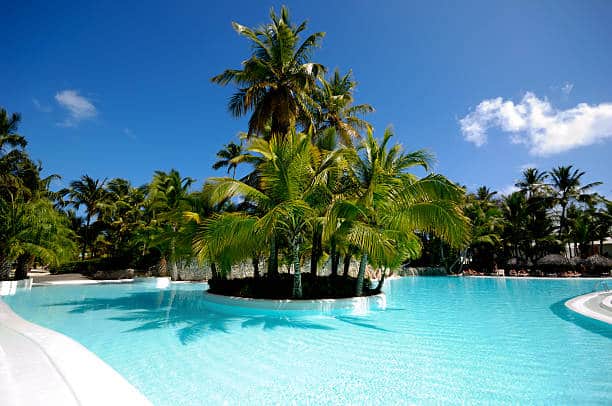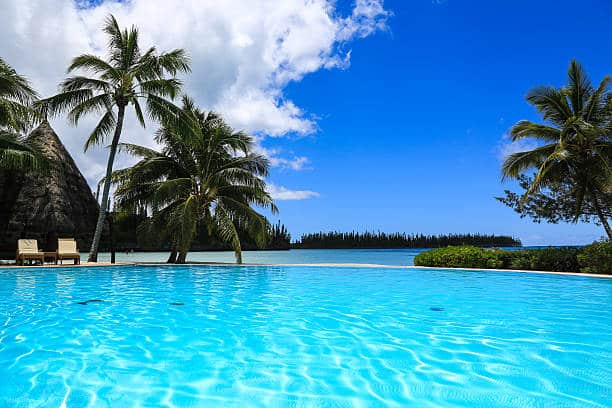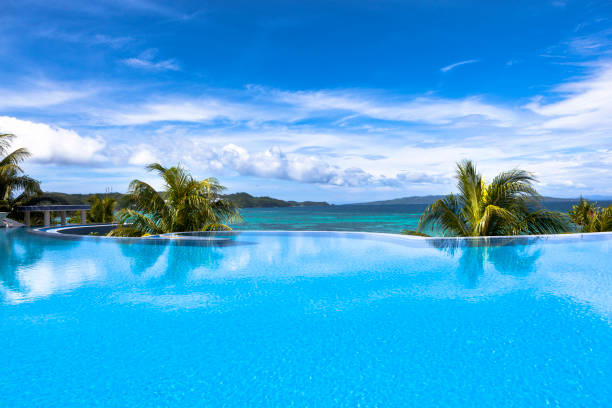 The City of Camarillo enjoys a warm-summer Mediterranean climate. That said, many of its residents invest in a backyard pool…to keep them cool.
It's no surprise that locals turn to the city's most trusted pool company, Stanton Pools.
We specialize in a variety of pool renovation services that keep Camarillo's pools bewitchingly beautiful. Our Camarillo pool, remodeling solutions are just one of the most sought-after services in the area. Because these projects are carried out by people who have been in the industry for years — enough for them to know exactly what they're doing.
So, if you are planning to upgrade your backyard pool, make sure to contact Stanton Pools to ensure professional-quality pool services.
Tired of looking at a pool that is dated and dirty?
Tired of looking at a pool that is dated and dirty?
When you have a pool that isn't looking it's best…
It's stained
Missing tile
Has rough and peeling plaster
 …that can make you feel like you're missing out on enjoying the full potential of your backyard.
We totally get it! We've helped hundreds of homeowners just like you transform their pool into the oasis that they've always dreamed of.
Camarillo Pool Remodeling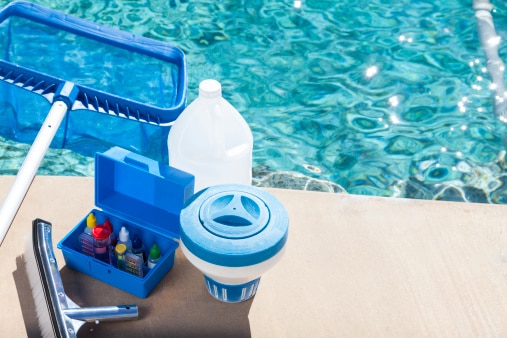 1. Remarkable Pool Remodeling
It is our goal, here at Stanton Pools, to leave our customers with finished projects that are nothing short of remarkable.
Stanton Pools is a fully licensed, bonded, and insured pool maintenance, repair, and construction company, and the people behind its success have been in the industry since 2008.
The company focuses on quality, consistency, and the long-term value of great customer relationships. On that note, we want our customers to be truly satisfied with the projects we deliver, and that only happens by meeting — or exceeding — their expectations.
We work closely with our customers to ensure that we translate their vision into reality. In fact, we even offer virtual consultations so we can assess the property before having to draw plans with the client. This way, we can also suggest a few ideas that might help improve the overall remodeling project.
Because of this, we are proud to have gained the trust of the people we work with and we have real customer feedback to show for it. We also are proud to have a five-star rating on various platforms, such as Yelp.
So, make sure to contact Stanton Pools for all your pool remodeling needs.
2. Swimming Pool Features
A lot of our customers ask to install new features on their swimming pool during our Camarillo pool, remodeling services. Pool features not only add life to the pool, but also offer the functionality you wouldn't otherwise have.
Take pool lights, for example. Pool lights can definitely give character to your swimming pool, especially the ones that change color. It can make your party more lively and memorable. Further, pool lights can double as a safety feature, as they can help owners see if anyone is in need of help in the water at night. This is great for families that have kids and are living with a senior.
Other helpful pool features include fire pits. Firepits not only act as a source of light but also as a source of heat in your pool deck. It can make your pool deck cozier and can gather more people around. They can also be used for making campfire food, like smores.
Some pool owners also ask us to build fountains, which is great for large pools. Especially if you're going for a Greek or Roman aesthetic, pool fountains can definitely up the wow factor of your backyard. On that note, these features can help your pool look more impressive, should you want to become the envy of your neighbors. It's a great way of flaunting your backyard's best asset.
Finally, other clients — that have taken up our Camarillo pool remodeling service — ask us to build a spa. A spa can help create a dedicated area in your pool area where you can rest and relax. A spa can also go alongside water jets that create pressure in the water. These features are great for those who want to use their pools for water therapy.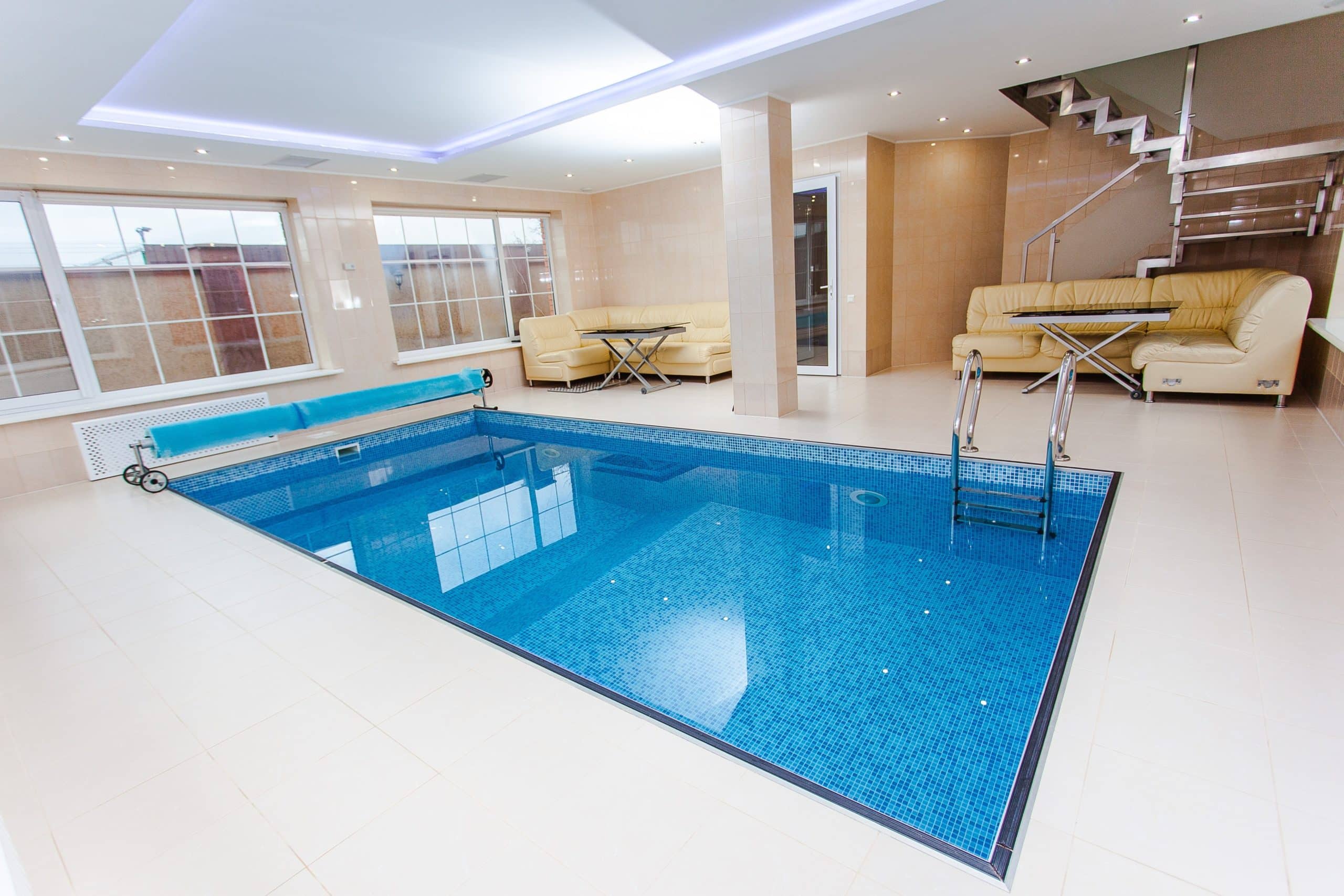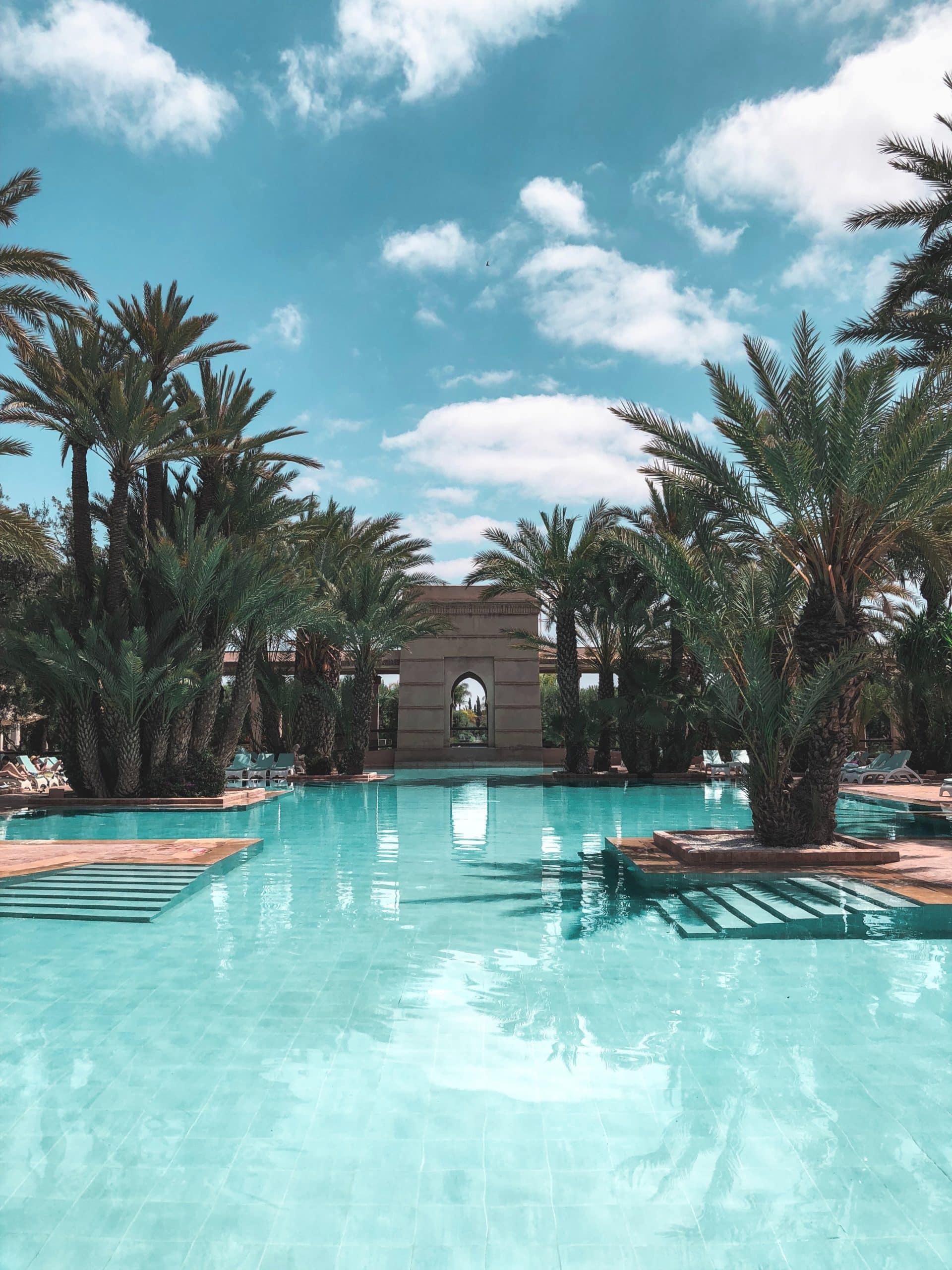 It is common for some of our customers to purchase a house with a pool. And because the pool is not to their liking, they require our professional services to renovate their personal pond.
Our Camarillo pool remodeling service can cater to pool shallowing requests. We usually decrease the depth of the pool and modify certain components like the pool's main drain, its suction, and the actual concrete.
A swallowed pool works best for families that live with toddlers as the shallow area of the pool (called a Baja shelf) gives the kids a safe space to play with while in the water.
And now that we've mentioned Baja shelves…
4. Baja Shelf Installation
A Baja shelf is a shallow area of the pool. It's the place where pool owners can lounge in addition to where visitors and guests can socialize without having to completely submerge themselves in the water.
And as we've mentioned earlier, it's also a great place to have your kids play in the water, with the right supervision, of course.
One good example is a pool remodeling project we did for our customers. The homeowner wanted to add a Baja step in a shallow cove of the pool. It was custom designed and we used materials selected by our customer. The entire project lasted for one to two months as it included system installation, pool heating, and pool plastering.
Overall, the Baja step created a beautiful pool feature that's both functional and aesthetically pleasing.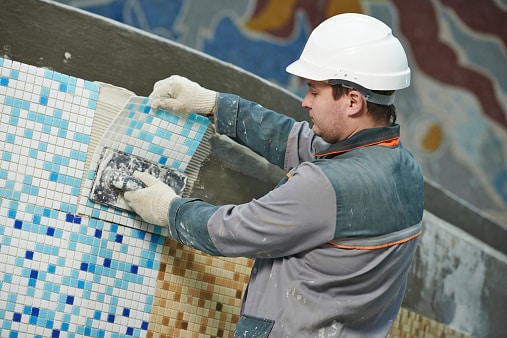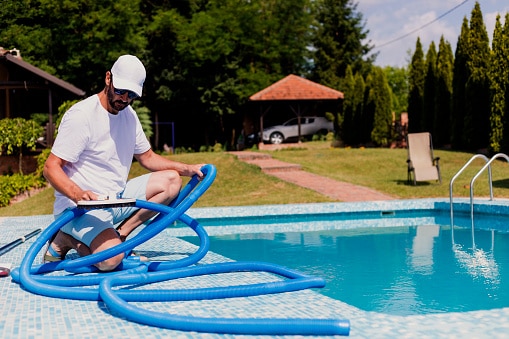 5. Pool Equipment Upgrade
Pool renovation can also entail upgrades to your pool equipment system. Your pool equipment is responsible for helping you clean your pool water, heat the water, and perform other functions like determining the speed of your pool pump.
Upgrading to a newer system can help you improve your pool's performance and also add various functionalities. Take variable-speed pool pumps for example. A variable-speed pool pump, as its name suggests, is a pool pump that runs at different speeds. By adding new velocities, you can also tell your pool to increase or decrease the power it needs to do its work.
Switching your swimming pool pump to run at a lower speed also consumes less power. Less power consumption means less energy used and ultimately less money spent on your pool's operational cost.
We can also upgrade your pool heater and your pool filter through our Camarillo pool, remodeling services, This will allow your backyard pool to run better.
One of our customers had their equipment updated with an all-Pentair equipment set. It included the pump, the filter, the suction, and return manifolds as well as hi-temp unions, the heater, and a saltwater system. Overall, the equipment upgrade only lasted for seven days and that includes the time we spent painting the plumbing to protect the PVC from the sun and to match the new equipment's aesthetics.
Why You'll Love Working with The Stanton Pools Family to Remodel or Replaster Your Pool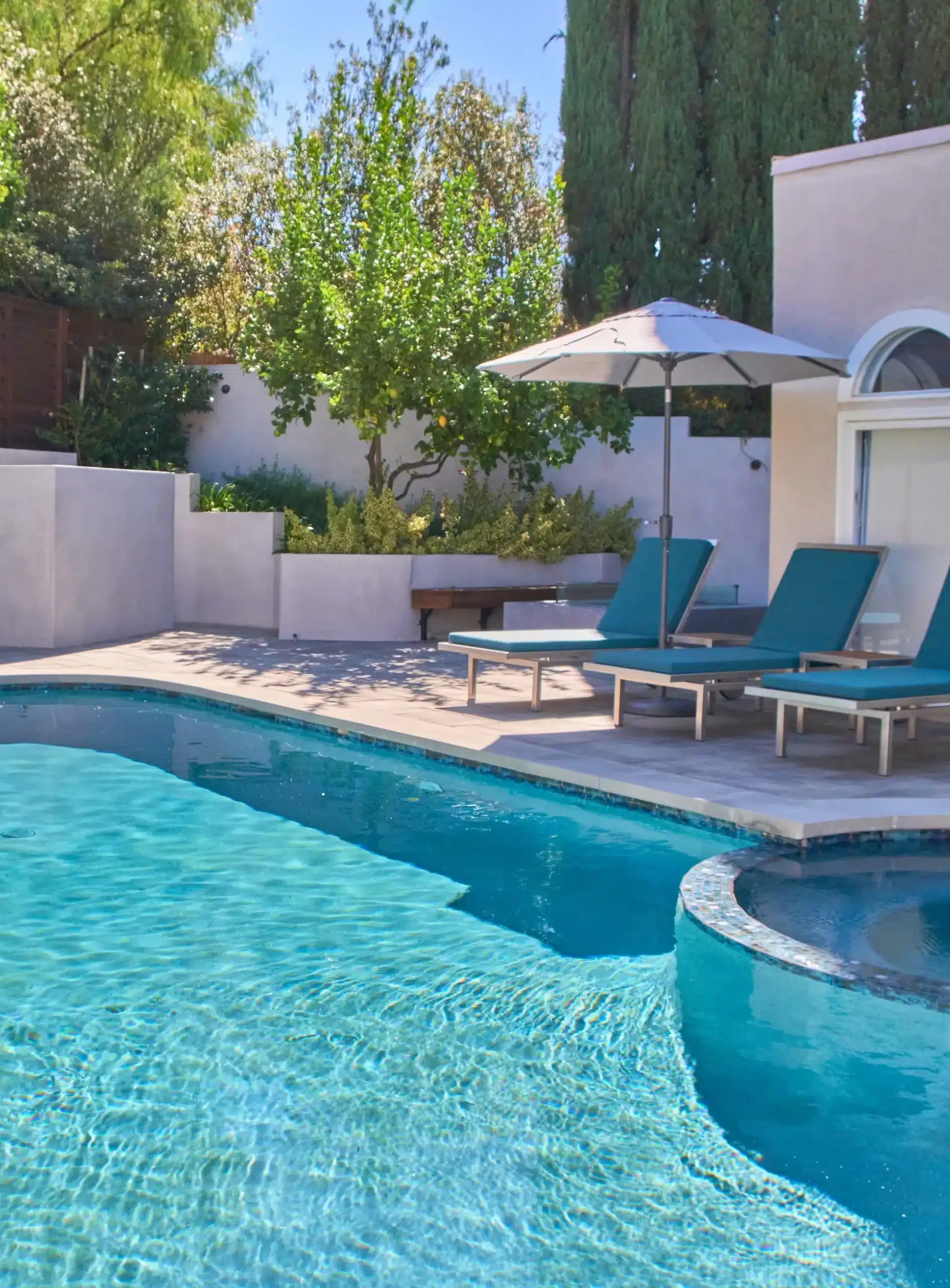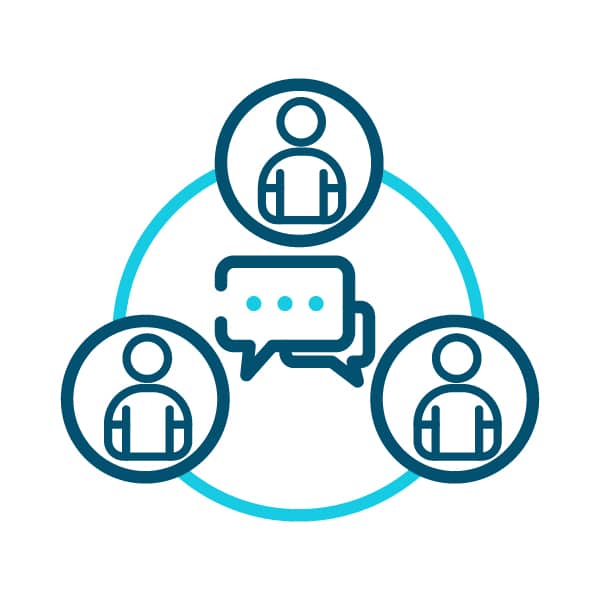 You'll Always Know What's Happening
We'll keep you apprised of the schedule, of progress, and of any changes. Communication is one of the things we do best.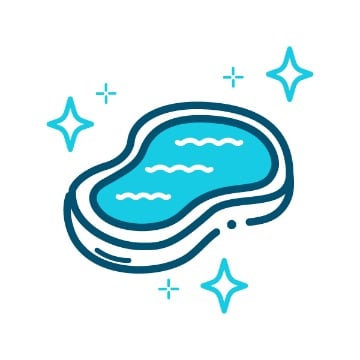 Be Confident The Pool Will Be Beautiful
With years of experience and making sure each phase of the job is done by team members who specialize in that specific trade, you can be certain the work will be done right.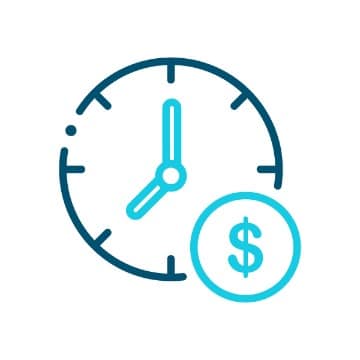 Stay On Budget And On Time
After hundreds of jobs, we've seen it all and can help you properly budget your time and money to make sure your vision comes to reality.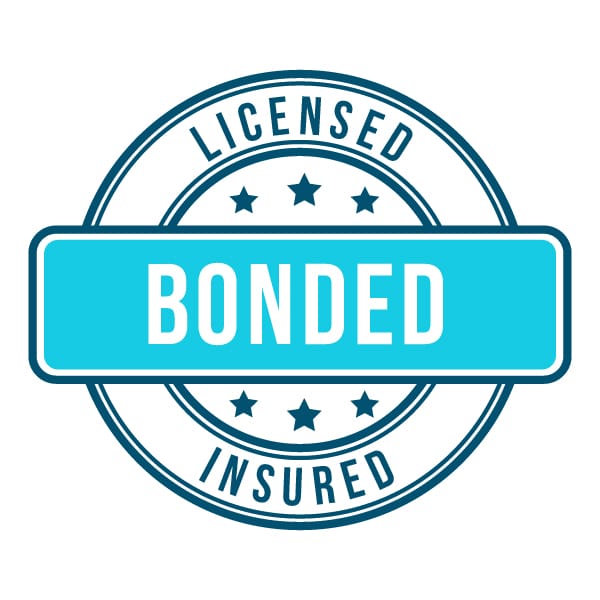 04. You're Fully Covered
We have the proper licensing and insurance to handle your needs and give your peace of mind.
We're not just your average pool contractor. We will help you design your beautiful backyard oasis.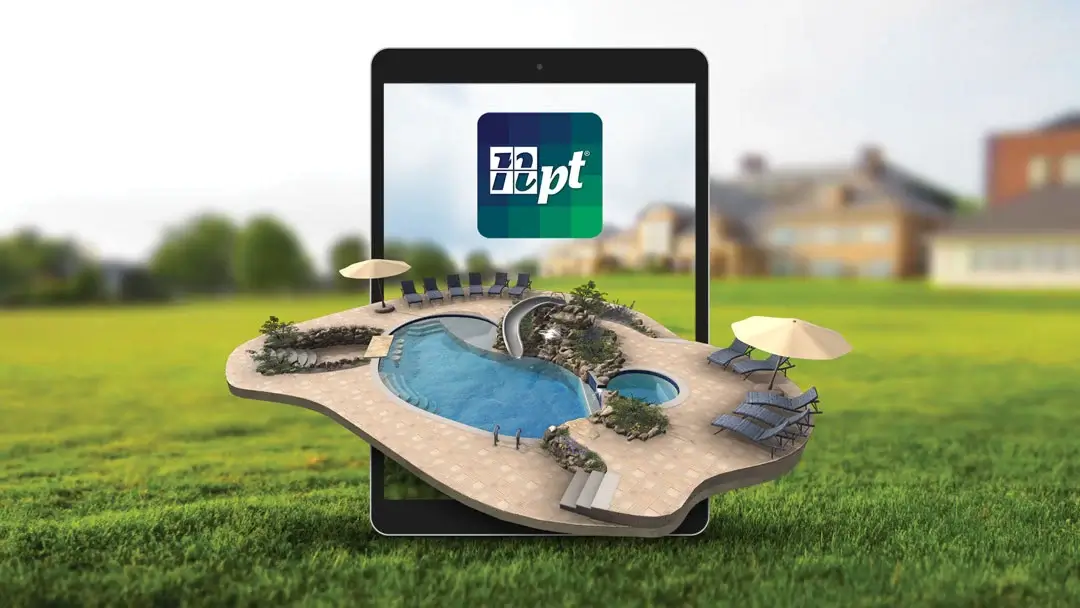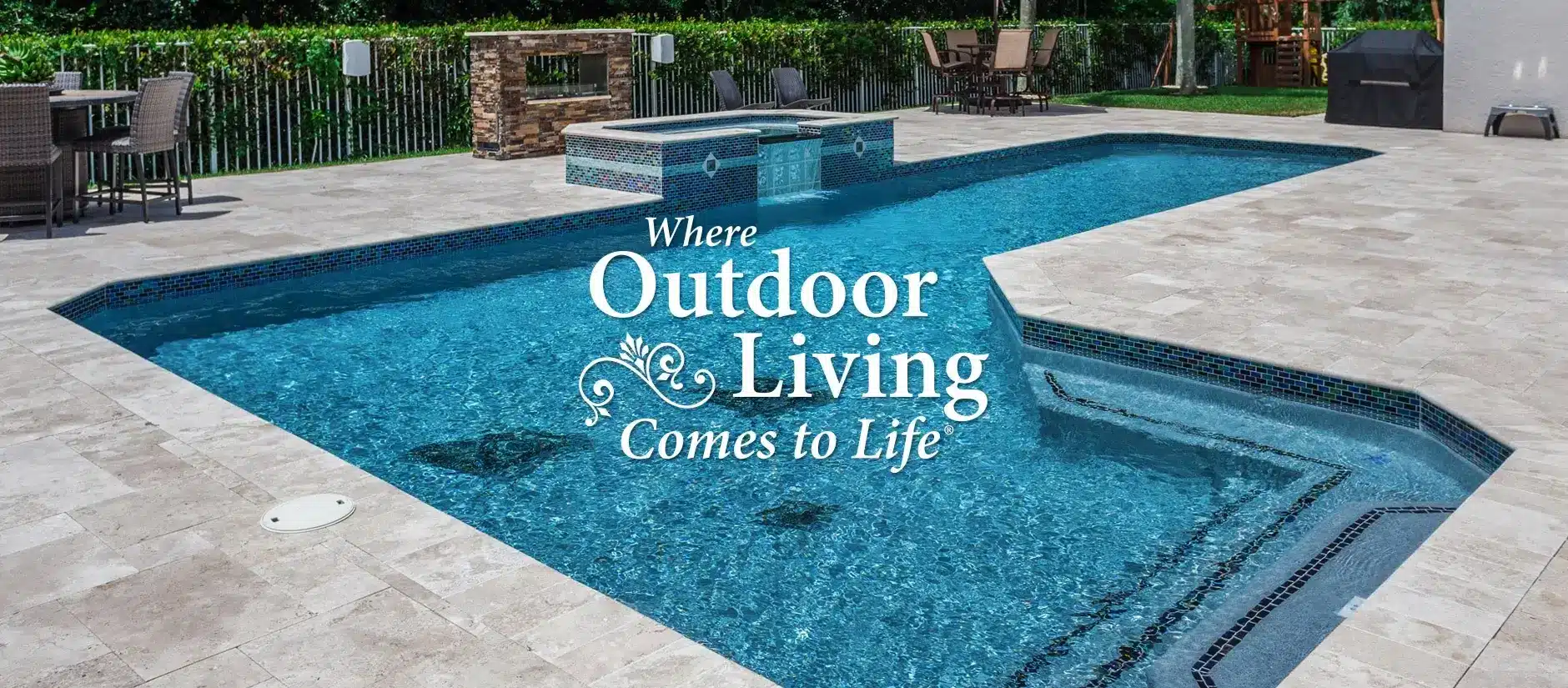 Let us transform your out date pool into one that is very current, yet timeless. With the help of our designers and the local manufacturer showrooms, we'll help you every step of the way to make sure you love your sparkling new pool.
Our pool remodeling process is as simple as 1-2-3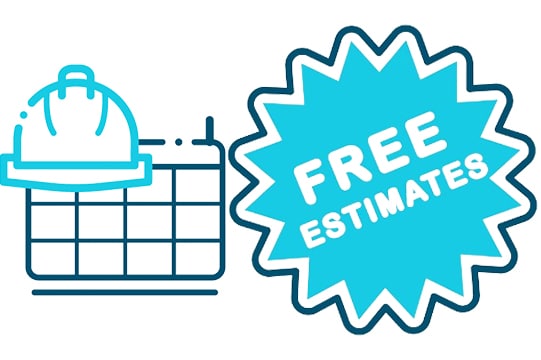 1. Schedule Your Free Estimate:
We'll help you determine what we can do within your budget and give you some options.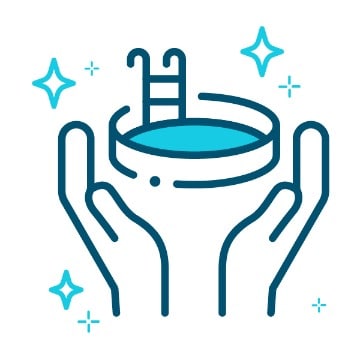 2. Watch The Magic Happen:
You'll see our experienced team create your vision by hand to transform your backyard into an oasis.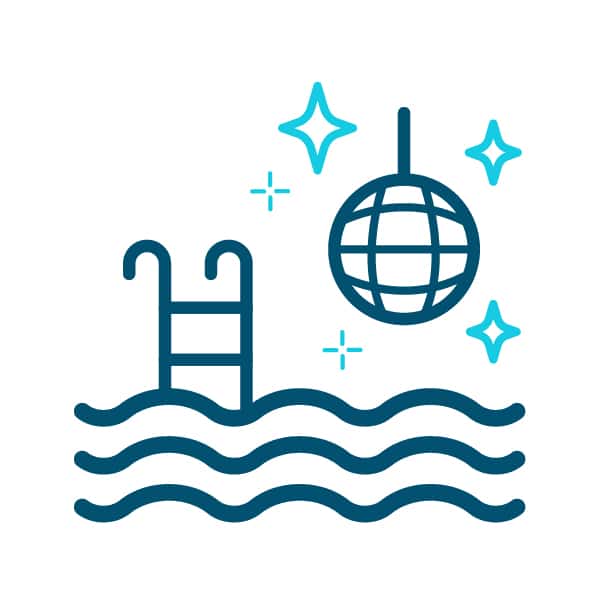 3. Jump In - Pool Party:
It's that easy. We handle everything from start to finish so you can relax and start making great memories poolside.
Here are the pool remodeling and replastering services we can offer you!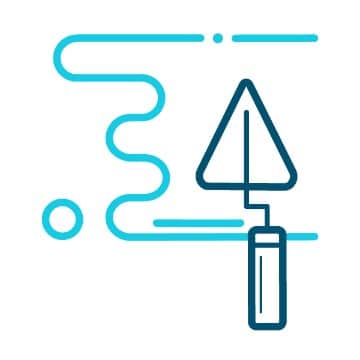 1. Replaster/Resurface and Install New Tile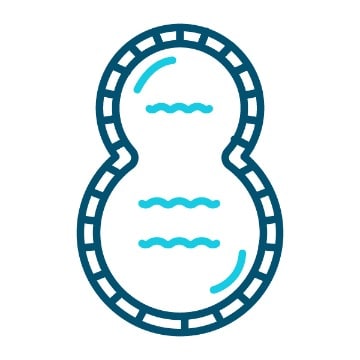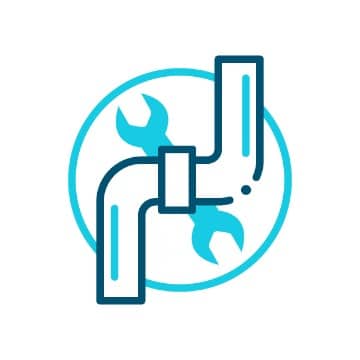 3. Full Plumbing Upgrades (Copper-to-PVC) and Leak Repair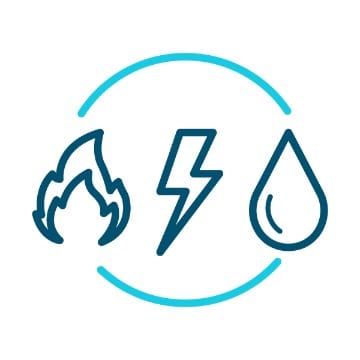 4. New Gas and Electrical Supply Lines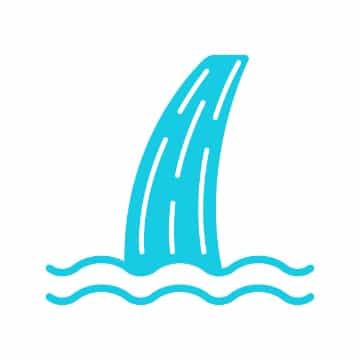 5. Water Features (Sheer Descents, Deck Jets, Bubblers, etc.)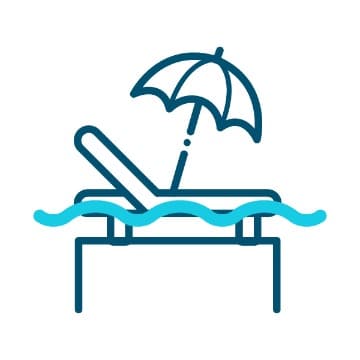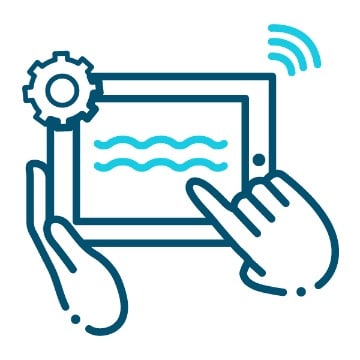 7. Equipment Upgrades (Salt Systems, Wi-Fi Remote Systems, Variable Speed Pumps. etc.)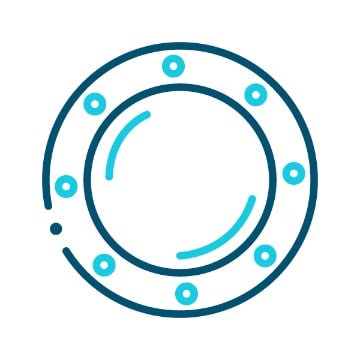 8. Color changing LED lights and lighted water features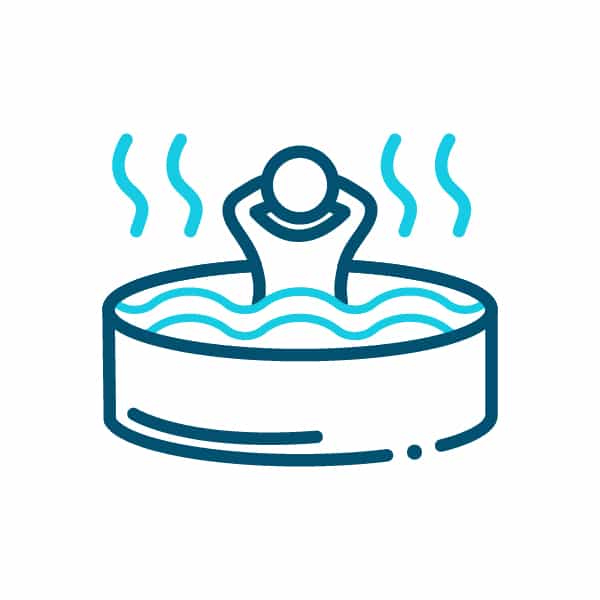 9. New Spa Additions to an Existing Pool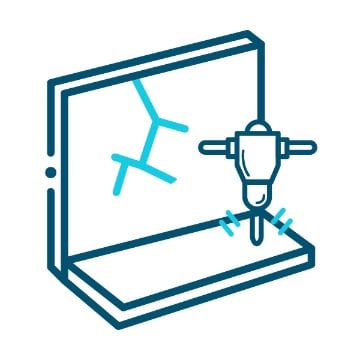 10. Structural Crack Repair (Epoxy, Staples, or Stitching)
Good To Know
Frequently Asked Questions
Why is it important to work with a contractor that is licensed, bonded, and insured?
By working with a licensed, bonded, and insured pool contractor, you can rest assured we have the knowledge, experience, and coverage to safely and properly revamp your pool – everything will be done to industry's best practices.
Why does Stanton Pools not ask for a deposit?
We only ask for progress payments after certain phases of each job are complete. Unlike most contractors, we've never felt right asking for payment before work was done. This way, you're in control and can trust we will complete each phase to your satisfaction.
What is the warranty on plaster and pebble?
Pebble has a 10-year warranty on bubbling, delamination, and pop-off (it often lasts 15-20 years). Plaster has a similar warranty, but only for 2 years because it is not as durable of a material compared to pebble.
Does Stanton Pools include the startup with every remodel?
Absolutely. It is extremely important that the pool contractor does the startup because it maintains accountability. By doing the startup ourselves, we can be sure the process is correctly done from start to finish.
Why should I work with a company that is a certified installer recognized by NPT?
Being a certified installer by NPT means the plaster/pebble company went through a stringent review process to qualify. With our certificate, Stanton Pools has proven to uphold certain quality application practices that get you the best and most durable finished surface. It also means our warranty is backed by the manufacturer, so you are completely covered.
Why is the chip out method better than hydroblasting for plaster removal?
Hydroblasting is similar to pressure washing and only removes part of the original surface to be replaced. The chip out method, however, removes significantly more of the old surface to expose most of the concrete shell of the pool. By using the chip out method, the new material (e.g., pebble) has much better adhesion to the shell of the pool, which greatly reduces the likelihood of delamination and extends the life of your new surface.

Camarillo Pool Maintenance
Not everyone has the time to clean their swimming pool, and neglecting to clean your pool is one of the leading causes of mineral buildup and algae development. That's because unwanted debris that might carry these organisms can get into the pool water. Further, not checking your pool water's chemical balance can result in the development of mineral scales on the pool's surface.
So, we created a tailored maintenance program for our customers in Camarillo. Our weekly cleaning services will help you keep your pool in good condition so all you need to do with your time is rest and relax.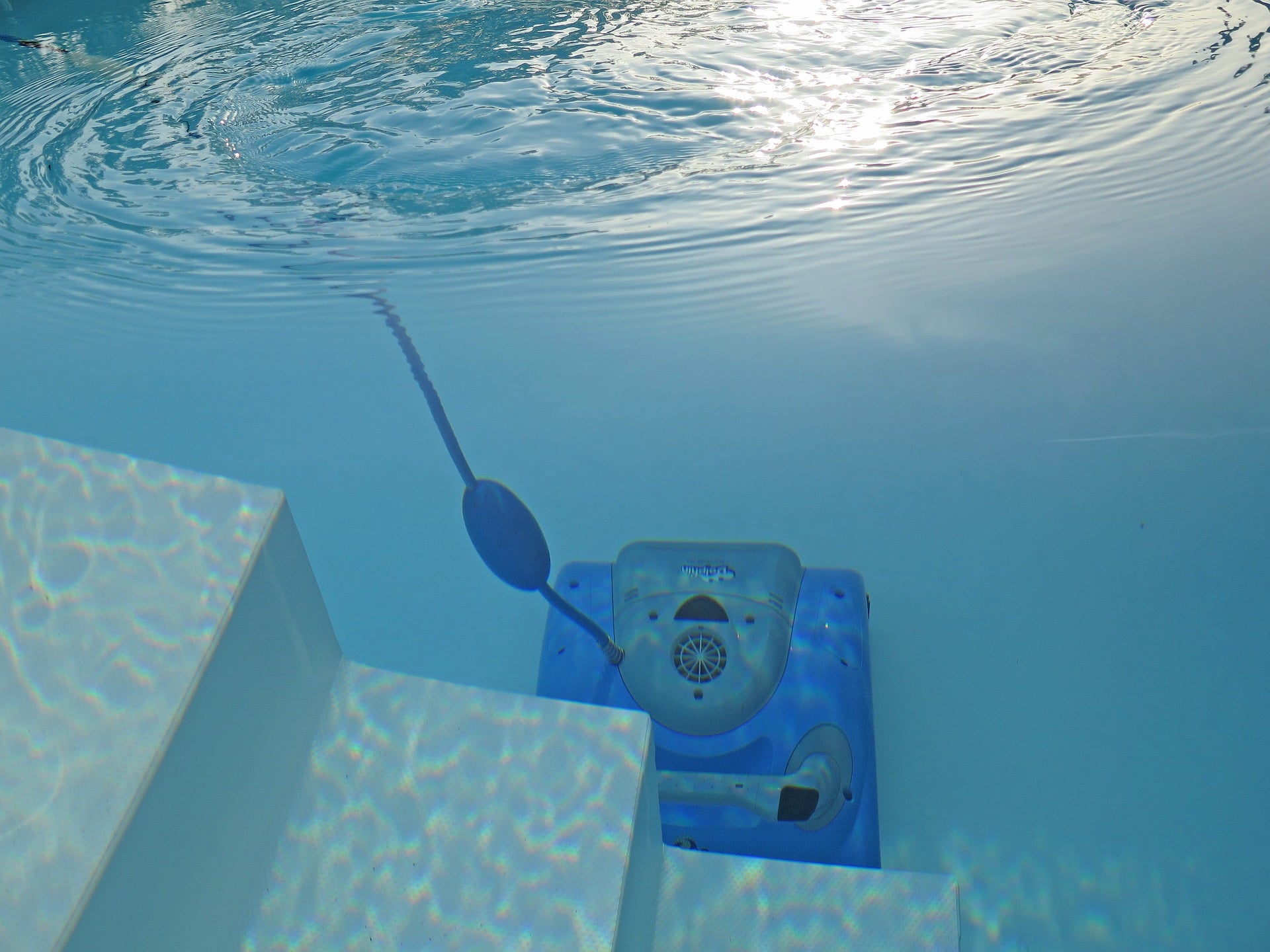 1. Weekly Cleaning Services
Our weekly cleaning services usually start with our pool professional scooping up debris from the pool. These can be dried leaves, snapped twigs, and even dead bugs. Once they're out of the water, your pool guy will brush the floor, the steps, and the wall to remove any buildup on the surface.
The removed buildup will then be collected by a pool vacuum and will be thrown out. Likewise, the pool professional assigned to your location will also clean the skimmer and collect any debris inside the basket. Removing any construction ensures that the water flows properly.
Once this is achieved, the pool guy will then balance the water chemistry by adding the necessary chemicals to the water.
2. Saltwater Pool Conversion
We also offer saltwater pool conversion services. A saltwater pool generator will be added to the equipment bay area, which turns the salt into chlorine. This way, we can regulate chlorine production and add only the right amount of chlorine to the water. On that note, your pool will not be harsh in that it will cause skin irritations and will make the swimmer's eyes red. Additionally, the right amount of chlorine will not damage your swimsuit nor cause your hair to fade.
A saltwater pool is also great for people living with children or seniors as they no longer need to store the chemical at home. That said, kids (and furkids alike) will not accidentally get into contact with chlorine, which can be hazardous.
While the initial cost of installing a saltwater converter might be expensive, the benefits of this new pool technology can definitely outweigh the costs. That's why many of our customers are now switching to saltwater pools — and we believe you should, too.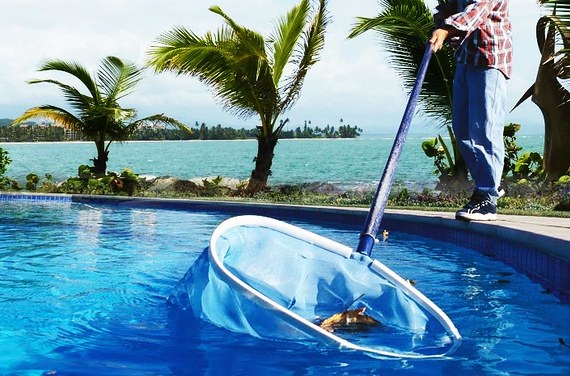 Pool Remodel Areas
For your convenience, we service the following cities in Ventura County and the Conejo, Simi and San Fernando Valleys.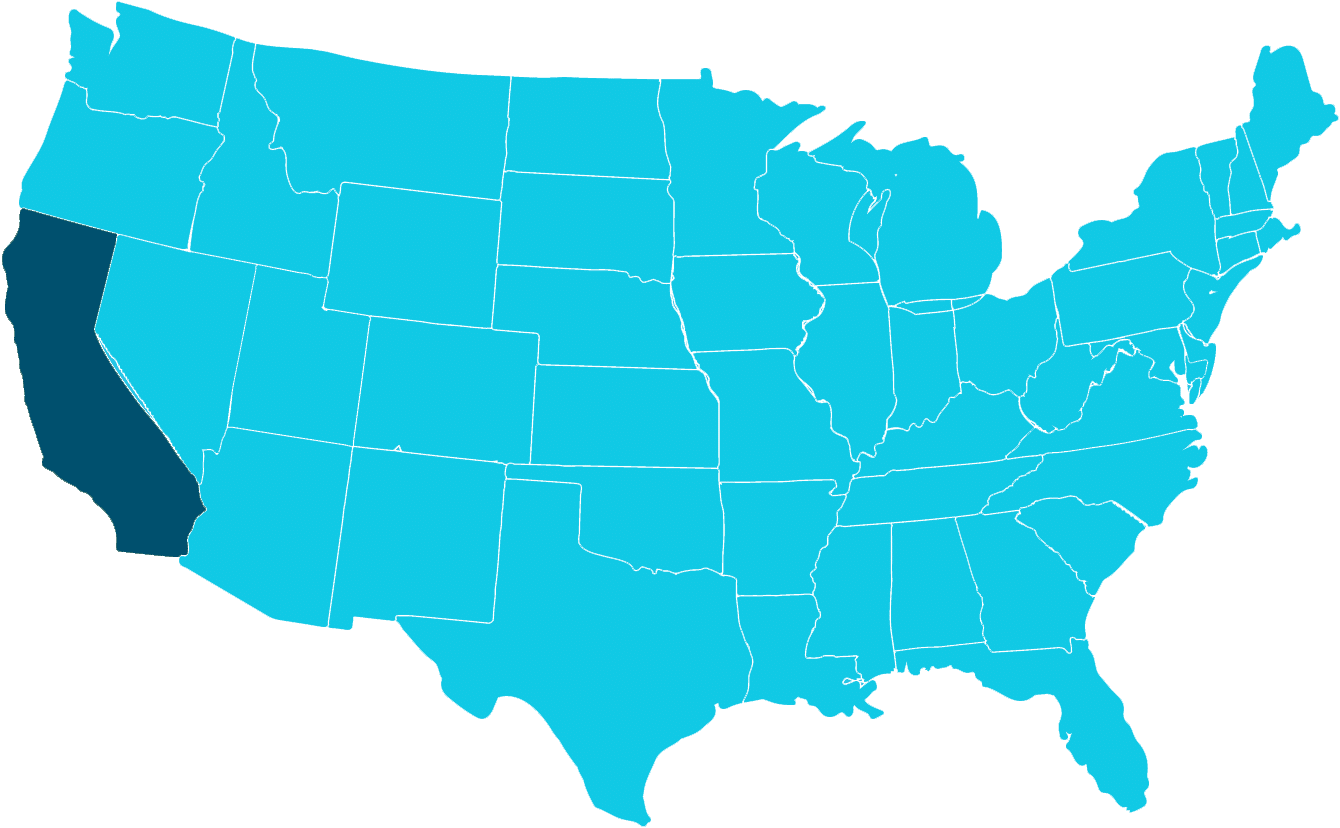 Learn more about how we can help you get the most out of your pool.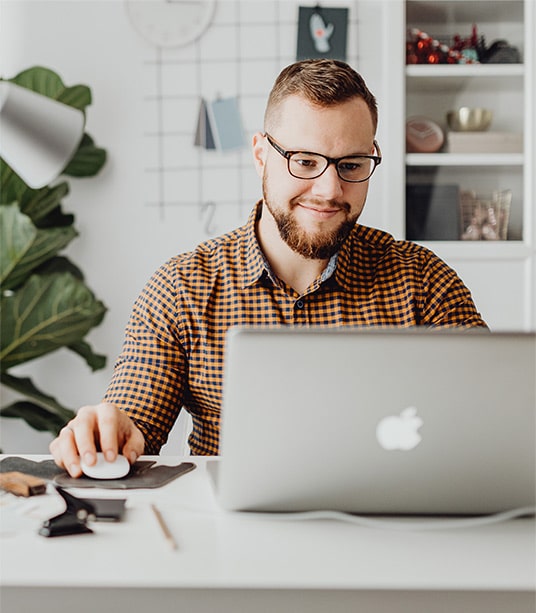 Learn more about how we can help you get the most out of your pool.