The benefits of a Spa, also known as jacuzzis or hot tubs, have many health benefits of a Spa including stress relief, cardiovascular health, weight loss, and muscle relaxation. These health benefits are a big reason many people build a spa in their homes.
If you already have a pool, consider adding a hot tub to take advantage of these benefits. If you already have a pool and spa that aren't looking their best, you may be thinking you want to remodel.
At Stanton Pools, we specialize in resurfacing and remodeling existing pools, including adding hot tubs and updating your current setup. Your pool and hot tub will not only look great, it can also help add health benefits to your family's everyday routine.
What Are the Benefits of a Spa To Your Body?
Soaking in a spa or jacuzzi can help with relaxation, improve sleep, and relieve discomfort from conditions such as low back pain and arthritis. The combination of hydrotherapy jets and heat in a spa helps increase blood flow, decrease inflammation, and soothe muscle pain.
Warm water provides a soothing effect after a long day; the heat helps blood vessels to widen, which allows nutrient-rich blood to circulate throughout the body.
Soaking in a spa can also reduce swelling and relax tight muscles. Moreover, water can take pressure off of painful joints and tired limbs.
In addition to helping you relax, spending time in an outdoor spa can also have other benefits.
Relieves Stress
Taking a dip in a hot tub can also have a positive impact on your mental health. Research shows that hot tubs can promote relaxation and help relieve stress. Soaking in hot water and slightly raising your body temperature can also reduce symptoms of depression.
Lowers Blood Pressure
As we mentioned above, heat causes your blood vessels to widen, which results in lower blood pressure. Spas are safe for most people with mild hypertension and while these effects will help relaxation, they are temporary. As always, we would encourage you to check with your doctor before using a spa on a regular basis with the goal of managing low blood pressure.
Improves Sleep
The muscle-relaxing and mood-boosting effects of soaking in hot water may also help you drift off more easily. The change in body temperature you experience when you are in a hot tub sends signals to your body, indicating that it is time to relax. This, in turn, may help you achieve restful slumber.
Many people say that regular spa soaks in hot water help improve their overall health by reducing stress levels and promoting better sleep. It sounds like a win-win to us!
Relieves Muscle Pains
A brief dip at the end of a hard day in your hot tub may be just what you need to relieve muscle pain. Heat and massaging jets can stimulate blood flow and assist in soothing sore, tired muscles. These features can be added to your existing pool and spa, just ask about our different water features to help with pain relief and tense muscles.
Better Cardiovascular Health
According to studies, individuals who take hot baths more frequently are less likely to develop cardiovascular disease. While it's important to maintain a heart-healthy diet and engage in regular exercise, incorporating the use of your hot tub alongside these measures can be beneficial for your heart health. 
Helps Manage Diabetes
People with obesity and diabetes can benefit from sauna and hot tub therapy. Consistent thermal hydrotherapy can enhance impaired insulin sensitivity and may be beneficial in managing diabetes. Yet another reason to enjoy a soak in your spa!
Helps Burn Calories
Did you know an hour of a waist-high hot bath can burn about the same amount of calories as a 30-minute walk? While soaking in an outdoor hot tub should not replace regular exercise, it can potentially help boost metabolism, particularly for individuals who have difficulty engaging in regular physical activity.
How Long Should You Be In a Heated Spa?
Ideally, you will want to limit your time in any jazuzzi or hot tub to no more than 10 minutes. If you experience dizziness, overheating, or feel unwell, you should exit the hot tub immediately.
Is it Healthy to Go In Your Hot Tub Every Day?
 As long as you follow the safety recommendations and follow regular cleaning and maintenance protocols, you can use your hot tub as frequently as you want. Contact our team at Stanton Pools if you have questions about the maintenance of your pool and spa combo.
Why Remodel Your Pool and Spa?
Pool components can deteriorate over time and require more than just regular maintenance. A pool remodel can involve upgrading various mechanical components, such as pumps, filters, and skimmers, which can help prevent future maintenance issues. This includes the components in hot tubs, like jets and drains.
Remodeling can also address safety concerns such as worn surfaces, cracked tiles, and outdated electrical components. As a result, you can feel confident about inviting your family and friends to enjoy your swimming pool and jacuzzi without worrying about potential safety hazards.
Remodel Your Pool and Spa with Stanton Pools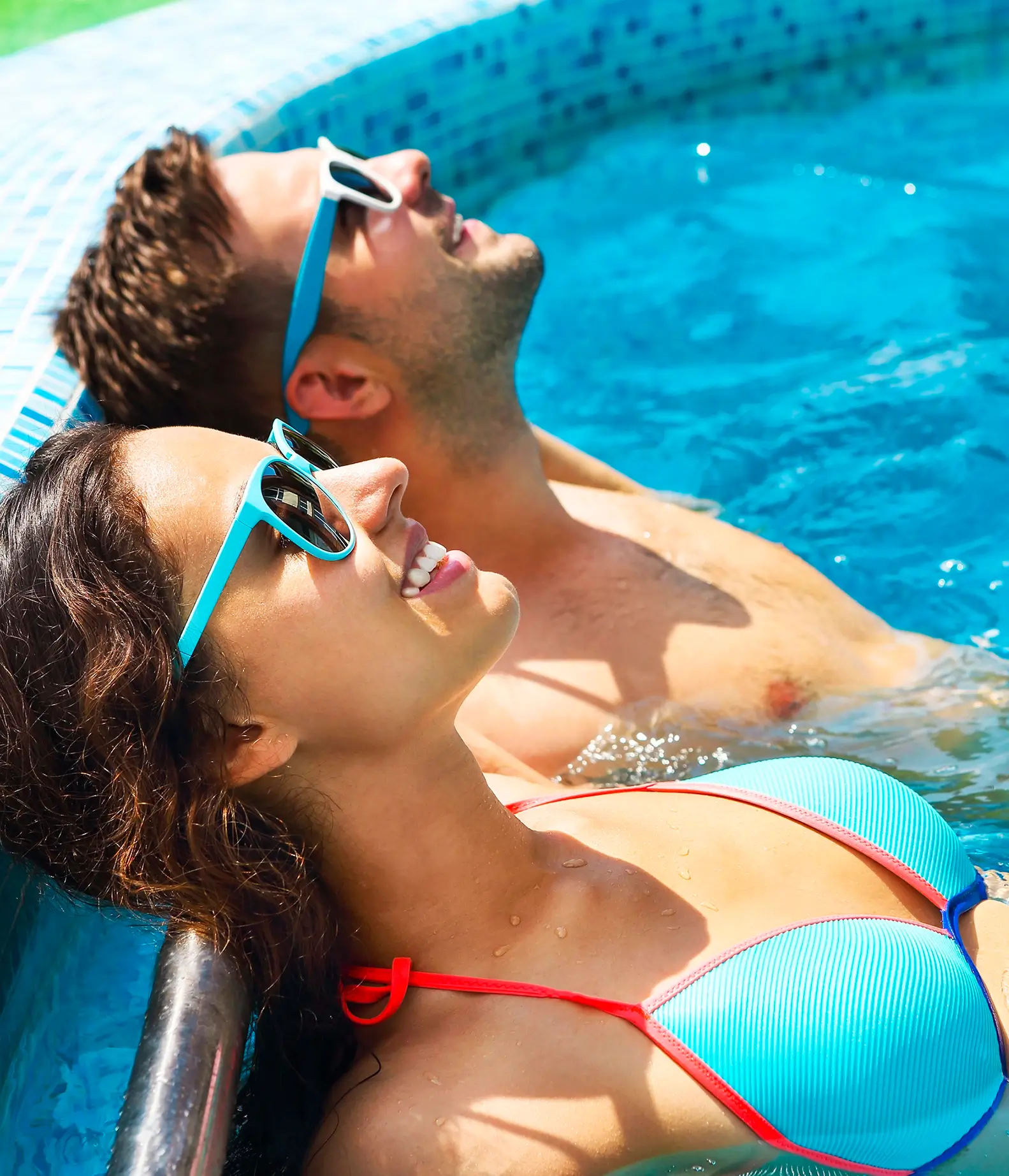 Investing in a spa addition or remodel will not only look great, but can be beneficial for your overall health and well-being. A spa is the perfect place to unwind after a long day, entertain friends and family, and let the stress of the day melt away. 
If you've noticed signs of wear and tear or if you have concerns regarding the maintenance or safety of your pool/spa, you may be considering a remodel. Contact us to help you address necessary improvements (and maybe a few upgrades!) and you can rest assured knowing your backyard will be a place to relax for years to come. Our skilled experts can discuss different ways to revitalize and enhance your pool and spa combo to transform your backyard into a stunning oasis.