The City of Camarillo is known for its old-town vibe with the city ripe with rich Spanish heritage. But that doesn't mean your Camarillo pool has to look as old as the historical structures of this Ventura County city. In this article we'll talk about when to consider a proper Camarillo pool remodeling and whom to call.
As you would imagine, having a pool remodeled is no joke. Although pool remodeling can range anywhere from simple patio furniture arrangements and landscaping to a full pool makeover, most of these undertakings do involve some serious work. On that note, an average pool remodeling project usually takes anywhere from 2 to 6 weeks with work spread out the said time period. It involves anything from resurfacing of the old interior, application of new tiles and coping, as well as renovating the pool deck and updating the pool equipment.
That said, you wouldn't want to call in the big guns for something that can be solved by a patching solution. To help you put your finger when to call for help, here are a few things you should look out for before setting up an appointment with your contractor.
1. A Dated Look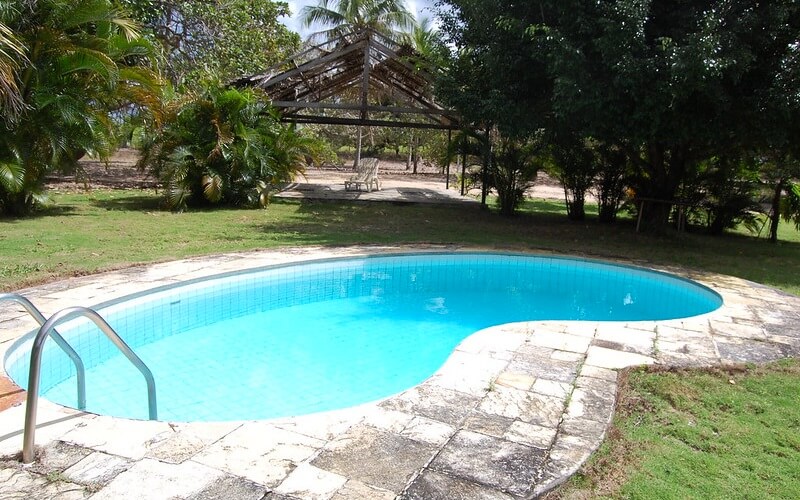 Picture this, it's a warm weekend and you've burned yourself out from long work hours at home and those Zoom meetings that could have just been emails. You just want time under the sun with a book in one hand and a glass of wine on the other. You step outside only to see a pool that looks as depressing as a wet firecracker on the fourth of July. Everything from the tiles, the plaster, and the low thrumming sound that your old pool motor makes. Instead of calming your nerves, the humming of the pool motor reverberates to your body and just annoys the whole of you.
It's time to give your pool a face-lift. Whether you often have friends coming over or you're just doing it for your own pleasure, a dated look is one legitimate reason why you need to have your pool remodeled. Most pool contractors are updated with what's hot and what's not in the pool industry and will have an idea of how to remodel your pool given your budget. It can be as plain and simple as a backyard retreat or you can go all out with a luxurious and an ostentatious backyard resort. Furthermore, spending money to renovate your pool adds up to the overall value of your home and your property. So, don't be shy about asking your contractor about your options in remodeling your pool.
We, at Stanton Pools, offer professional Camarillo pool remodeling service. Our projects are carried out by experienced individuals who have years of practical experience under their belts. Whether it's an aesthetic or a structural upgrade, nobody does it better than we do.
2. Repurposing your Pool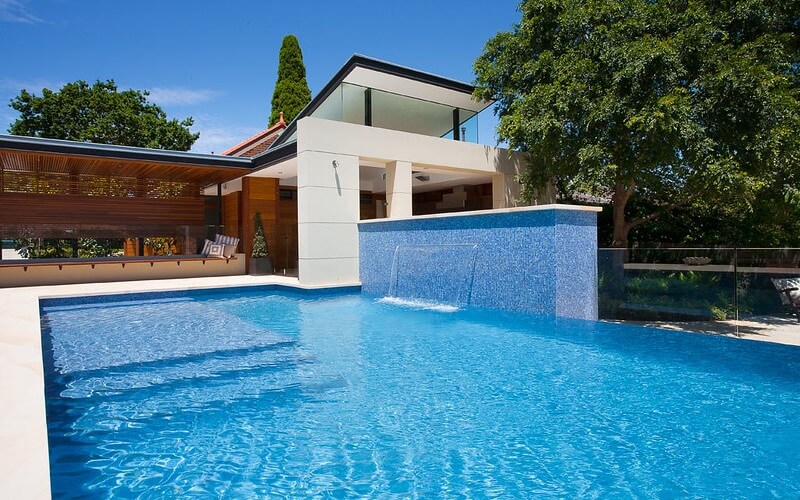 You might have bought a home with a pool in it. While buying a property with a pool is a bonus, chances are, you didn't have any say about how the pool looks like and how it would be used when it was built. And now, you're sitting at a home with a pool you're not happy with.
Don't fret, old pools can be repurposed with a bit of pool remodeling magic. Say you want to use your pool for exercise, you can remodel an old pool into a lap pool. Lap pools are usually long and narrow. They are also often shallow so as to allow you, the swimmer, a fair depth for doing some laps. You can even turn an old pool into a water therapy pool. Like lap pools it requires only a certain amount of depth to it, enough for you to submerge your body so you can move freely without the inhibition of bodily motion. If therapy and exercise isn't your thing, you might want to have a pool and spa combo. You can have the pool remodeled to have a spa adjoining to it. This way you can loosen up and enjoy the relaxing warm water of your spa or soak in the cooler water of your pool giving you the best of both worlds.
Pool remodeling in Camarillo has been a popular service for us at Stanton Pools. Whether you're into athletic exercise or if you want to use your pool for therapy, having it remodeled will increase its overall functionality.
3. Unknown Loss of Water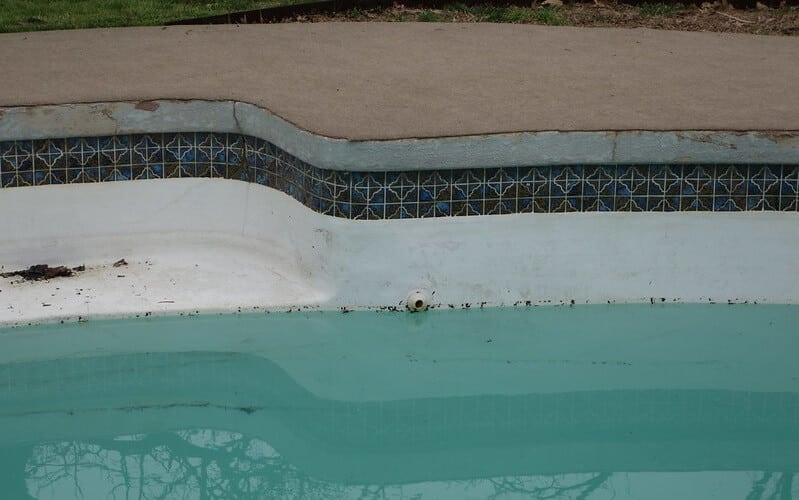 It's normal for pools to lose water because water evaporates overtime. In fact, it's pretty normal if your pool loses a quarter of an inch a day. Several other factors like sunlight, humidity, and wind intensity can also directly affect pool water level. However, if water loss becomes excessive it could mean that there are leaks in your pool. A leak can come from anywhere including hairline cracks in the pool walls or pool floor to damaged plumbing. Either way, a leak is a signal that something is wrong.
Although the consequences can take years to manifest, immediate action is advised. Not only will you use more water for your pool but it can potentially damage your equipment. Here's an example. Should the pool water drop below the skimmer line, the pump will have a tendency to intake only air instead of water. When this happens, your pool pump can lose prime and may lead to a damaged pool pump and pipes. This can also cause the pool pump to overheat wreaking havoc from warped pool pump baskets, melted shaft seals, and shrunken thread fittings. If you're lucky enough to have your pool pump survive all this, the leak from the concrete can cause the soil below to erode, weakening the base structure that supports not only the pool but also the property sitting beside it.
That said, it's best to call your trusted pool contractor to have your pool remodeled the first sign of unknown water loss.
4. Updating your Pool Interior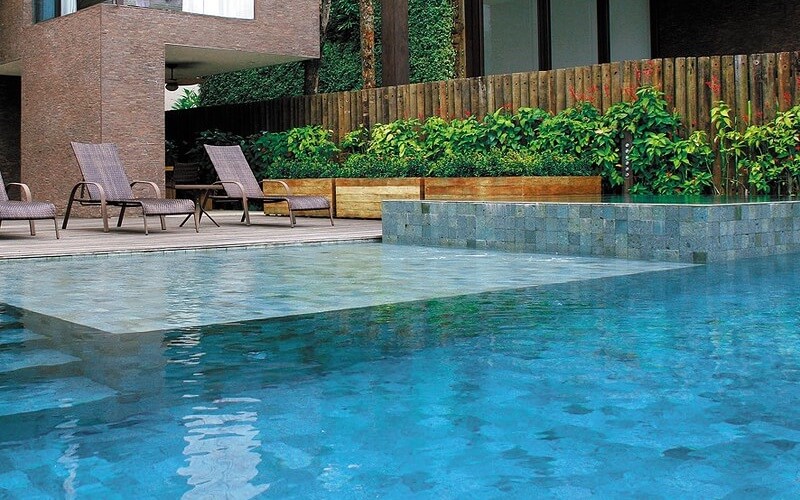 Pool interiors, aka plaster, pool pebble, or pool tile, only lasts a certain amount of time. In the case of pool plaster, it can last for a good 7 years given that you properly maintain your pool. On the other hand, more durable materials like pebble stones and ceramic tiles last longer at around 15 to 25 years under ideal conditions. That said, should your pool interior reach its lifespan, a proper pool remodeling should be in order. In fact, if your pool is left unattended, you might see visible signs of wear and tear on the pool interior's surface including cracking, scaling, roughening of the edges, pebble stones and pool tiles falling off and more. At which point, it's best to contact your local pool professional to talk about pool remodeling.
We, at Stanton Pools, are experienced in resurfacing and reapplying pool interiors. Our team works on various pool projects and are learned in applying pool interiors like pool plaster, pool pebble, and pool tiles. Each of our crew members are licensed, bonded, and insured, and we promise superior workmanship, which is why we're the best at what we do. We've been carrying out pool remodeling service in Camarillo for well over a decade and we're one of the most-trusted names in the business. If you need professional quality pool remodeling that does not disappoint, we're the company to call.
And that's it, these are just some of the most common reasons why pool owners in the Camarillo area ask for their pools to be remodeled. If you're experiencing any of these issues, feel free to contact us at Stanton Pools and we'll be happy to let you know how our services can help you.