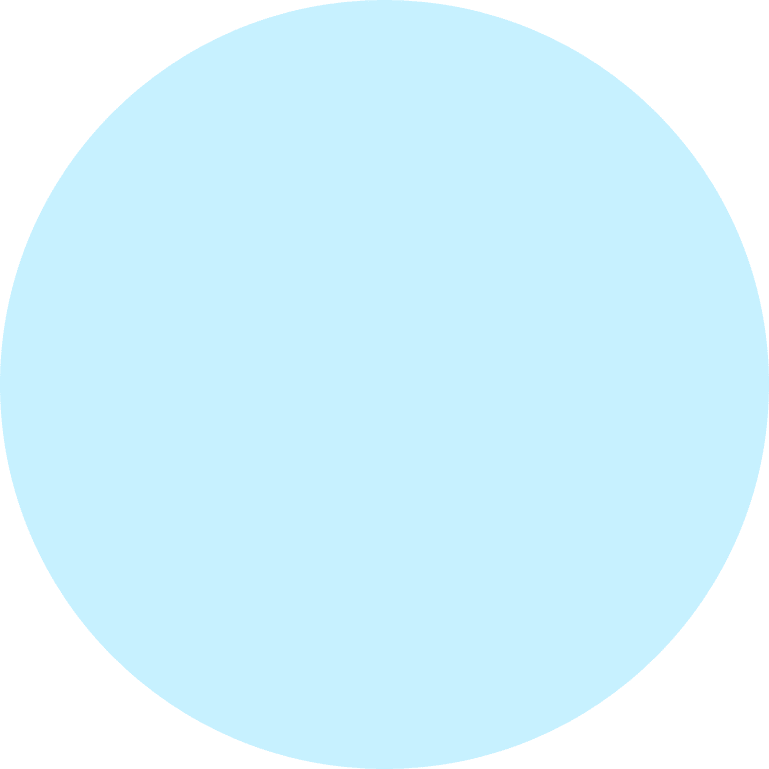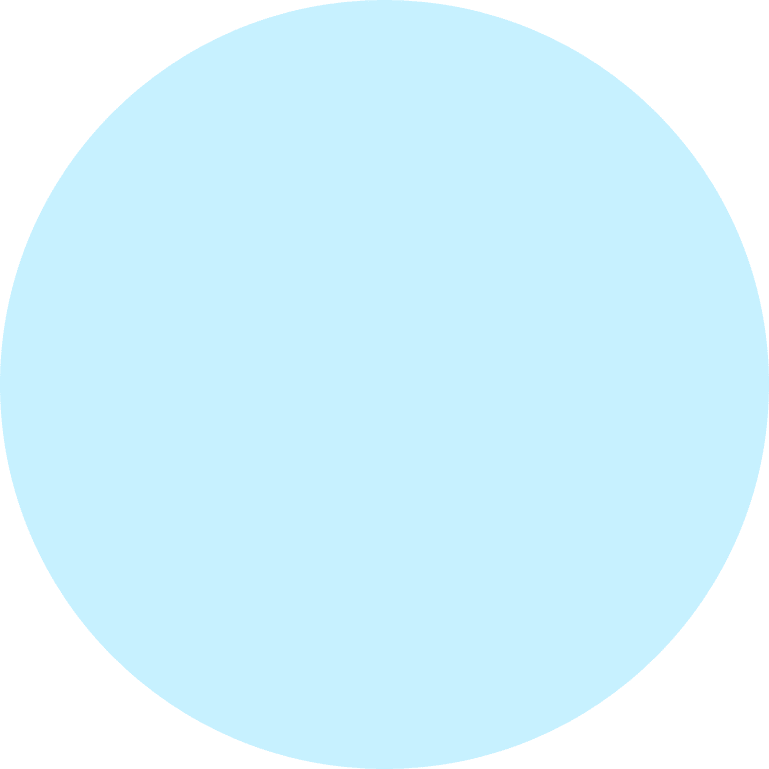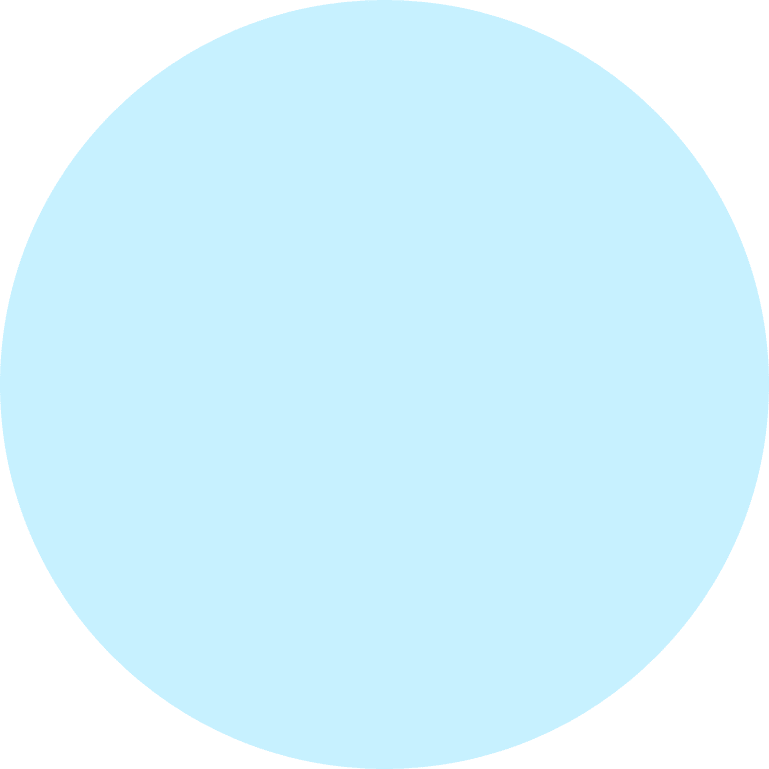 Tarzana Pool Cleaning and Maintenance
We take care of your Tarzana Pool Cleaning. You enjoy it
Scott Family
Video Testimonial
Stanton Pools Helps Create Memories
Everyday, we service pools to keep them looking fresh and inviting for home owners just like you. Here are just a few of our many happy customers.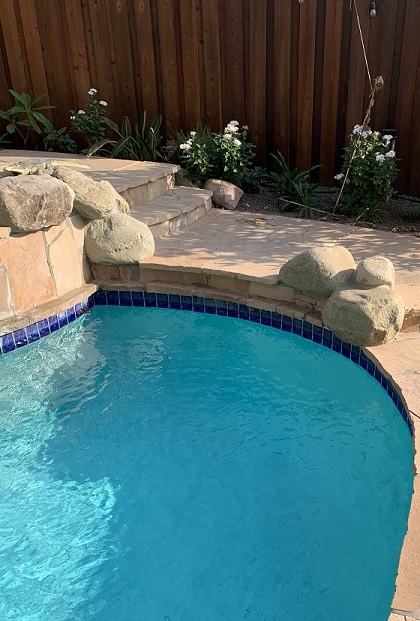 Pebble, Tile Cleaning, Lights
"Stanton Pools was communicative, professional, and overall very attentive. I love my pool."
Karen J.
Thousand Oaks, CA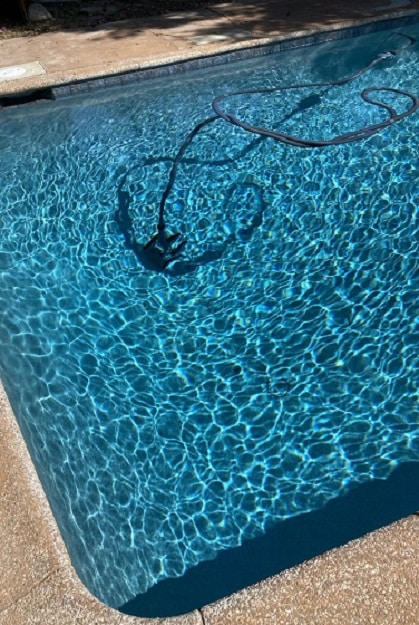 Pebble, Tile, Plumbing, Cracks
"Communication was strong the whole time and the job was completed earlier than anticipated. Highly recommended!!!"
Mike T.
Woodland Hills, CA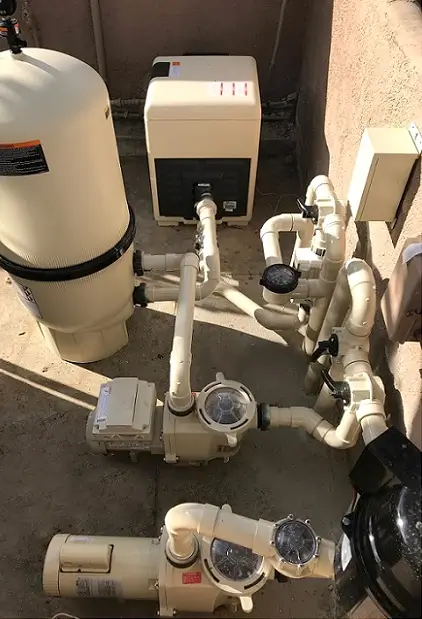 Equipment Set
"Their pricing is fair and up-front, and their integrity and experience can't be beaten."

Melissa W.

Westlake Village, CA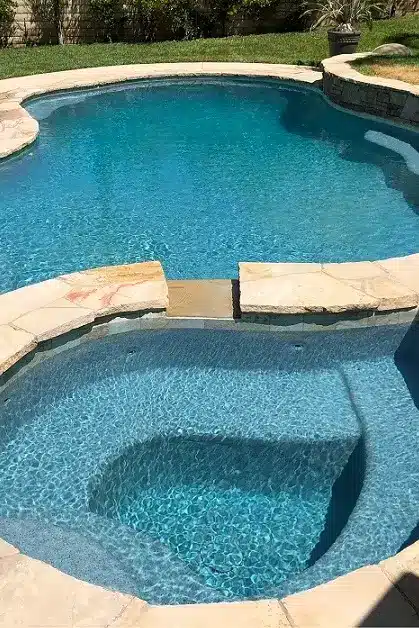 Weekly Service
"Thankfully we found Stanton pools, and they had the pool glistening in no time."

Travis K.

West Hills, CA
We Have Over 150 5-Star Reviews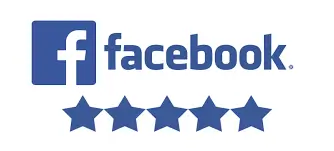 Trusted Tarzana Pool Maintenance and Remodeling Services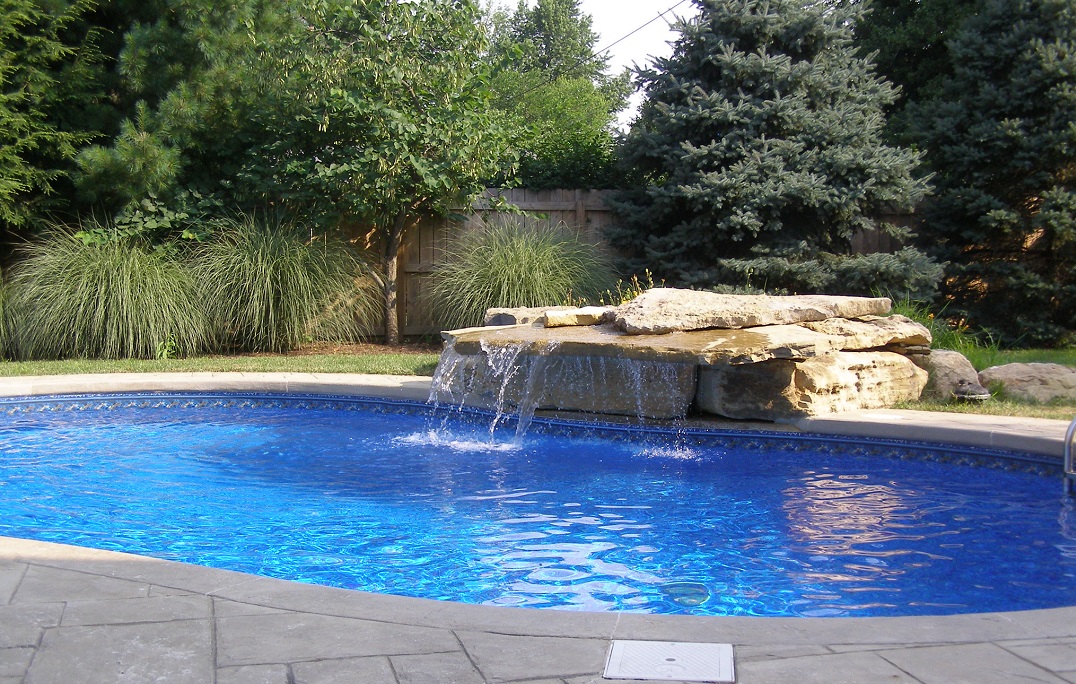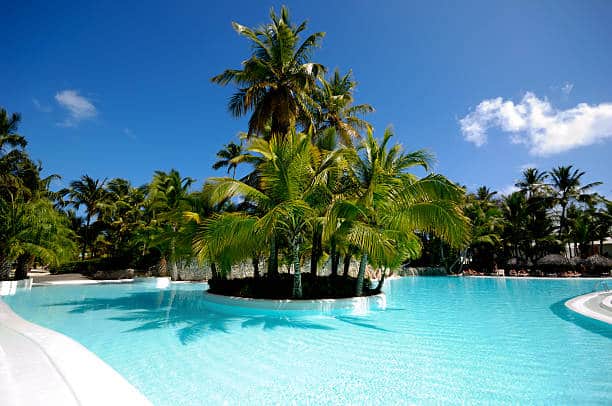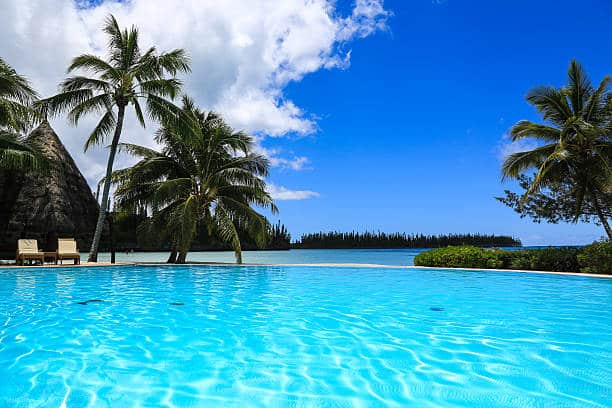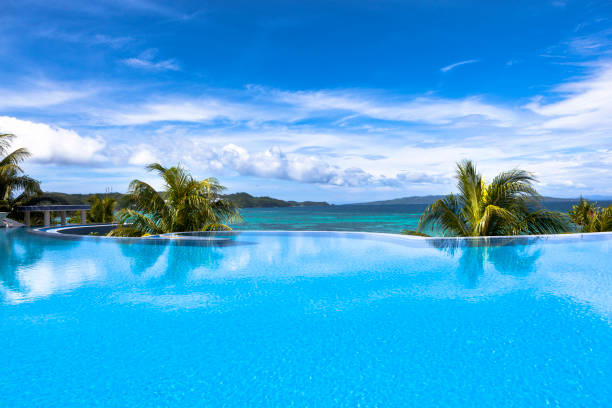 Having a posh residence in a place like Tarzana in California is a sight to behold in whichever way you look at it. Built on a former ranch, Tarzana opens up spectacular views in every direction.
And, for such a place to have a grand neighborhood of pool residences is something that is fairly expected.
However, as we all know, swimming pools are as challenging to maintain as they are beautiful to look at and enjoy. Moreover, in a place like Tarzana, it can become challenging to maintain a pool on the regular. This is due to the amount of particulate matter and debris, which can get deposited in such stagnant water bodies.
That is why we are here with a few words of advice and tips, which you may find beneficial for ensuring effective pool maintenance. Why?
Because we at Stanton Pool, have made it our endgame to provide you with only the best measures for pool service. So, now you do not have to worry your head off before showing your majesty waterfront to the world!
It is not hard to believe that most pool-owners are somewhat unaware of the amount of work and energy, that go into achieving proper pool maintenance. However, our team of professionals at Stanton Pools will always advise you to opt for weekly pool cleaning service if you happen to reside in Tarzana.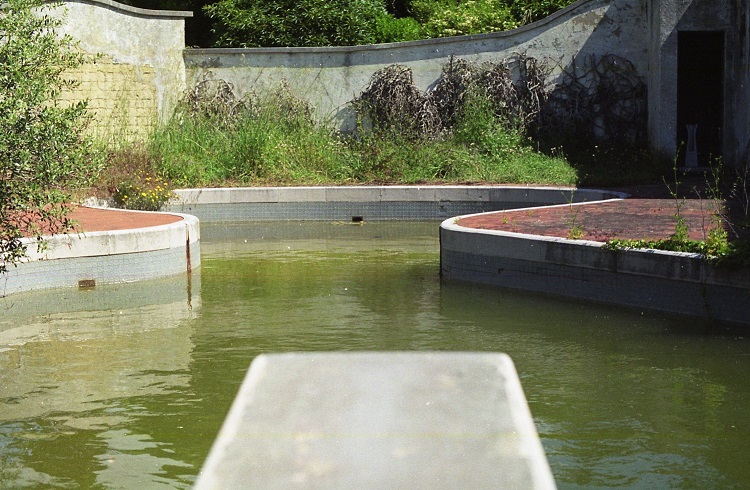 This is actively suggested to keep mold from building up in your pools that leave greenish-black stains on the tiles. Not only does this look ugly, but it is also detrimental to your family's health, leading to a rise of pathogens in your pool water.
The removal of mold requires extensive netting and vacuuming of the pool thoroughly, which we at Stanton Pools ensure at every step to rid it from the issue. This gets rid of the larger particulate matter such as debris, blown leaves, etc., as well as the accumulated sludge at the bottom. Additionally, if the stains are too tough to get off, we use an acid-wash instead, which burns them right away.
Tired of looking at a pool that is dated and dirty?
Tired of looking at a pool that is dated and dirty?
When you have a pool that isn't looking it's best…
It's stained
Missing tile
Has rough and peeling plaster
…that can make you feel like you're missing out on enjoying the full potential of your backyard.
We totally get it! We've helped hundreds of homeowners just like you transform their pool into the oasis that they've always dreamed of.
Why you'll love using Stanton Pools
for Weekly Pool Maintenance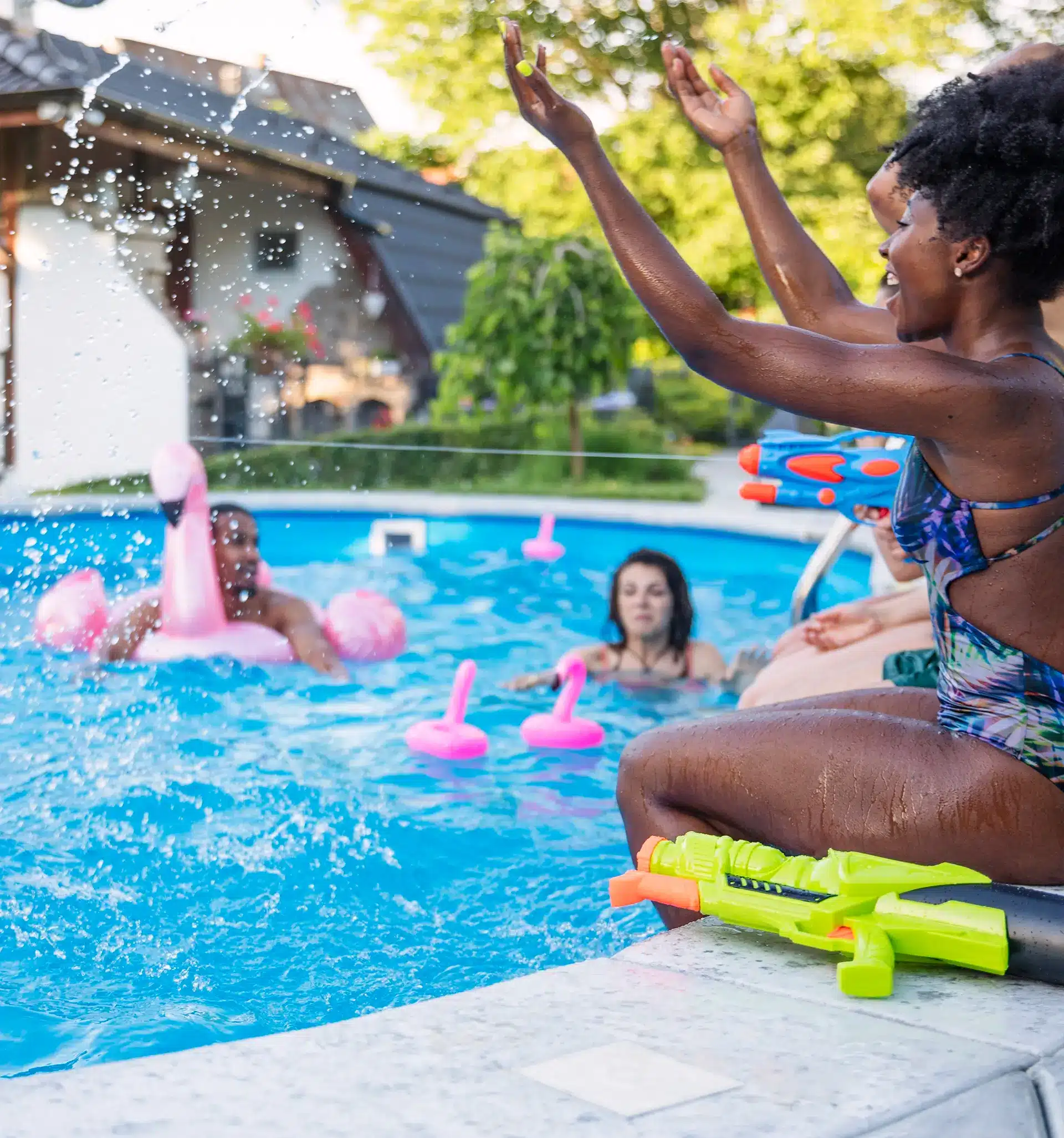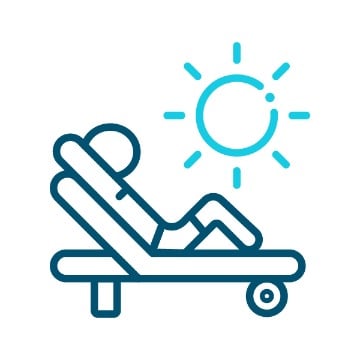 Simply Relax and Enjoy:
With our weekly service, all you have to do is admire your beautiful pool without doing any of the work. Our process is fully automated for your convenience.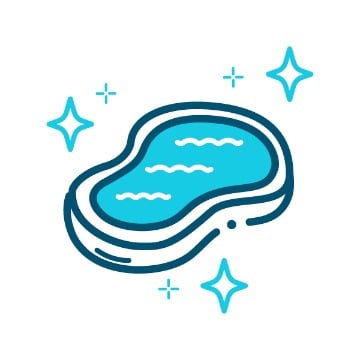 Get the Most Out of Your Pool:
Through proper chemistry and maintenance, you'll get more years of fun and memories with family and friends.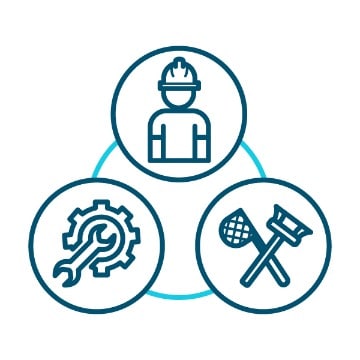 We're Your 1-Stop Shop:
We handle everything from weekly maintenance to equipment repair, so no matter what you need, we can take care of it in-house.
Let us Take Care of your Tarzana Pool Cleaning & Maintenance
We understand how difficult it may get for you to manage a broken pool-tile situation that not only leads to water leakage and heavy loss, but can also be challenging to renovate. Prolonged usage of swimming pools will eventually lead to such damages, and structural maintenance is an essential part of the pool-upkeep process.
So, leave it to our Tarzana pool cleaning, pool plastering, pool remodeling and other services to make your pool great again!
Pool Services we Offer in Tarzana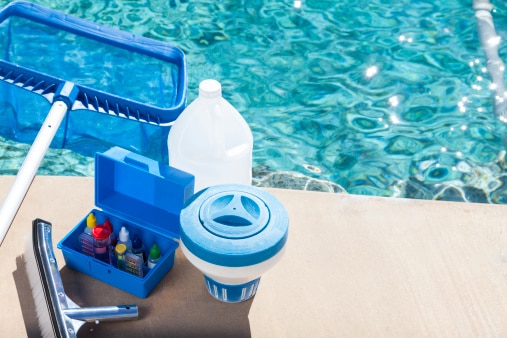 Because beautiful pools need professional quality services, we, at Stanton Pools, ensure that your Tarzana pool is well maintained through our swimming pool services. We offer top-notch solutions through our weekly cleaning services and care for your pool the same way we do at other locations like our Reseda pool services. Our weekly cleaning solutions include skimming the pool water to rid it of floating dirt and debris. We also brush the pool walls and the pool steps and vacuum the pool to clean dirt that might have settled at the bottom floor. Our weekly cleaning services also focus on the proper operation of your pool equipment. Hence, we make it a point to clean the skimmer and the pump basket to make sure that your swimming pool will always have proper water circulation. You can also count on our weekly pool cleaning services to help you check and maintain your pool water's chemistry. Ours is a complete and comprehensive solution to pool cleaning.
We also offer specialized pool maintenance designed for swimming pools with relatively specialized systems. We, at Stanton Pools, are experts in everything swimming-pool related. Contact us now to find out how to sign up for our pool plaster, pool remodel, and pool resurfacing solutions.
2. Salt Water Pool Services
Many pool owners have been switching from traditionally chlorinated pools to modern saltwater pool systems. Saltwater pools offer many benefits to the actual pool and the pool owners, themselves. These benefits include pool water that's gentler on the eyes and skin and the fact that pool owners no longer have to store hazardous chemicals in their homes. That's why many of our customers in our Simi Valley pool services opt to have their conventional chlorine pools converted to saltwater pools.
Here, at Stanton Pools, we are experts in providing saltwater pool services. We offer professional quality installation and maintenance services for saltwater pools. We know saltwater pools like the back of our hands; this goes for both installation and maintenance. Saltwater systems often have an expensive upfront cost and we know that in investments like these, proper installation counts. We've installed many saltwater pool systems and are adept in various saltwater generators from different brands. On the same note, we also know how to maintain many saltwater systems and are familiar with various factors affecting the saltwater generator's longevity. We can help you take care of your saltwater pool from pool maintenance frequency, salt level, to water chemistry. We, at Stanton Pools, have got you covered.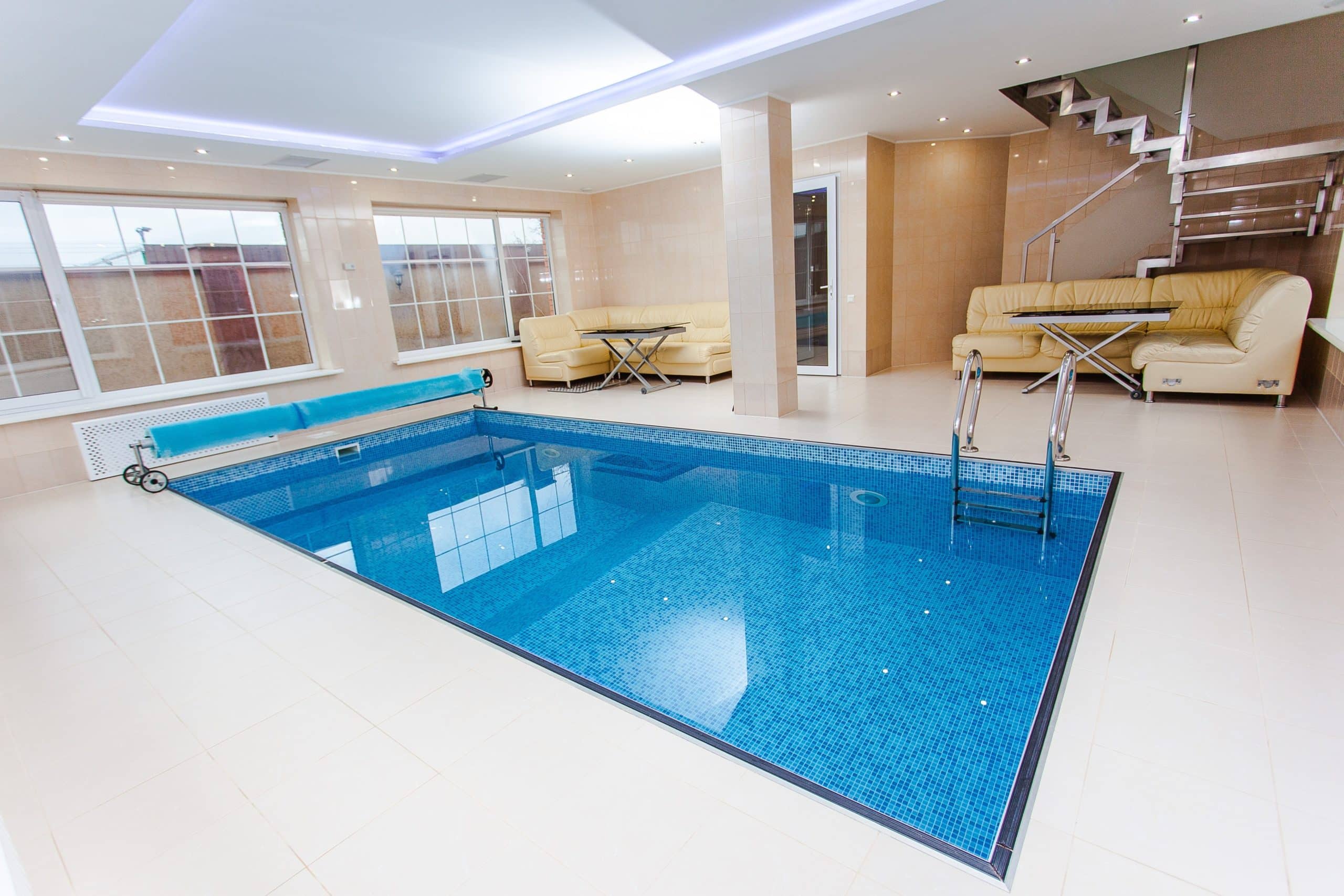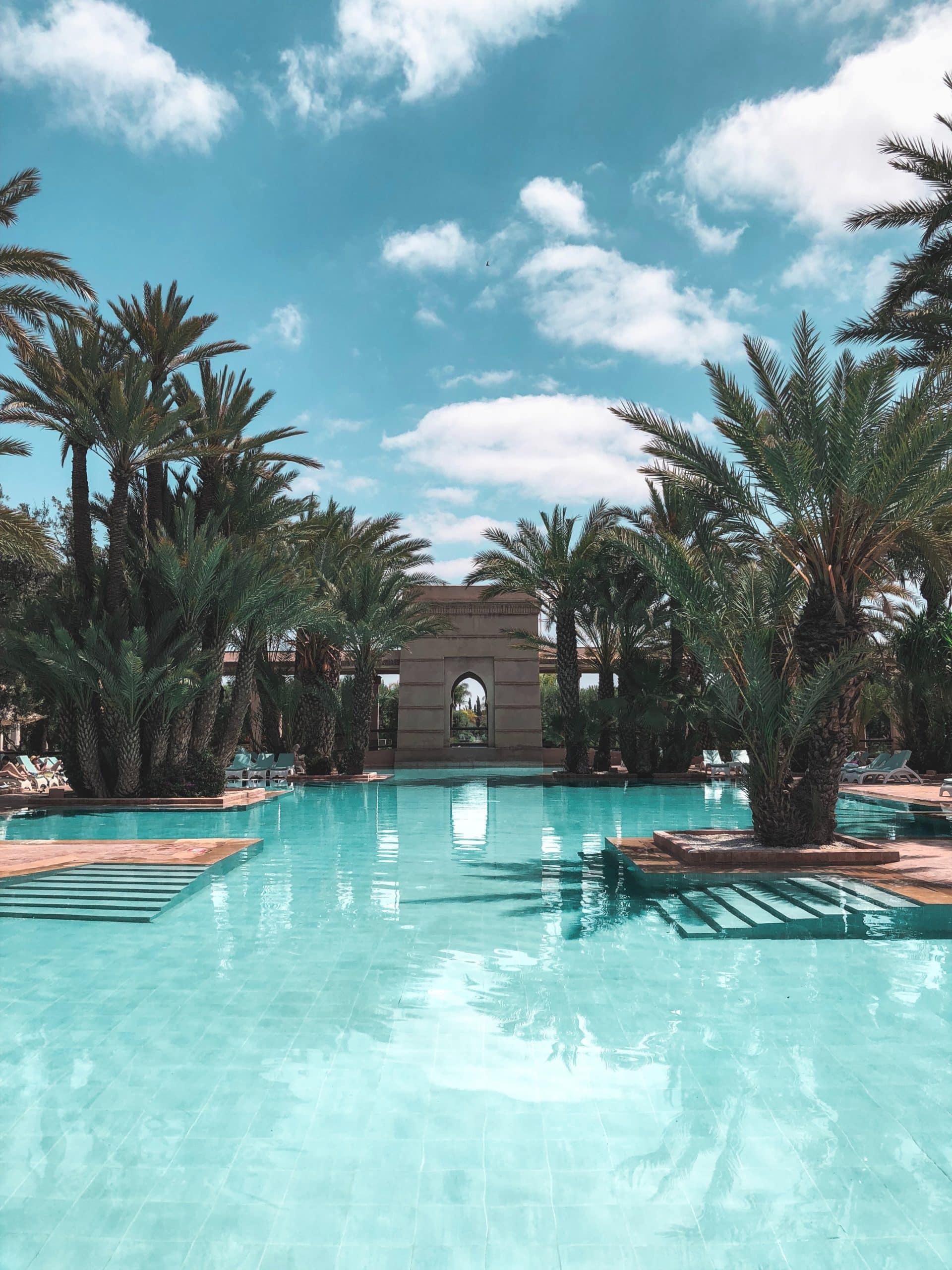 3. Variable Speed Pool Pump
Need help with your variable speed pool pump? Here, at Stanton Pools, we offer the best pool pump services in the area of Tarzana. Many pool owners will argue that variable speed pool pumps are just one of the best things since sliced bread. They are quiet, reliable, and are energy efficient. They help maintain your swimming pool while helping you save money on electricity bills. That said, it has always been our pride, at Stanton Pools, to be one of the most recognized pool professionals when it comes to variable, speed pool pump installation and repair.
Variable, speed pool pumps not only allow you to save money on electricity, but also on pool pump repairs. A variable, speed pool pump allows you to run it at a much slower speed reducing the chance of priming damage. Furthermore, it can help you reduce the costs of filter repairs. A variable speed pump reduces the pressure as well as the potential wear and tear on the pump's grids and filter cartridges. Contact Stanton Pools for all your variable speed pool pump needs.
Your pool heater is an important part of your pool system. It allows you to regulate the temperature of your pool water allowing you to take a relaxing dip whenever you want. We're the professionals to call if you're experiencing problems with your pool heater. We, at Stanton Pools, offer high-quality pool heater repairs that are carried out by licensed, bonded, and insured professionals. They can help you assess and identify the problem you are experiencing with your pool heater. While other pool professionals are quick to advise their customers immediate replacement, our crew will thoroughly inspect the components of your pool heater whether it's an electric, gas, or solar-powered pool heater. The professionals here, at Stanton Pools, can help you check for issues and process necessary repairs giving your pool heater a second wind.
We guarantee superior workmanship from our crew and a satisfactory result in every undertaking. We also offer pool heating installation if you need help installing a new heater. Whether you're using a pool heater for your spa, jacuzzi, or if you want to warm up your feature-rich pool, Stanton Pools is here to help.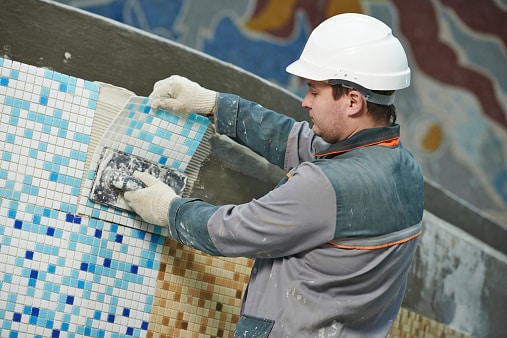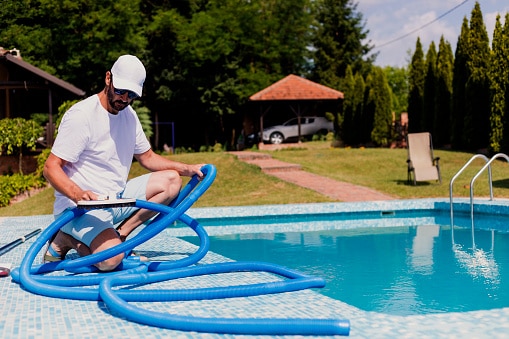 5. LADWP Pool Pump Rebate
Stanton Pools can help you qualify for the LADWP pool rebate by installing certified, variable speed pool pumps. Our solutions are designed to help you save money using energy-saving pool pumps from some of the most trusted brands in the business.
Contact us today to find out more about how we can help you qualify for LADWP's rebate program.
Want to work with us for weekly pool
service? It's as easy as 1-2-3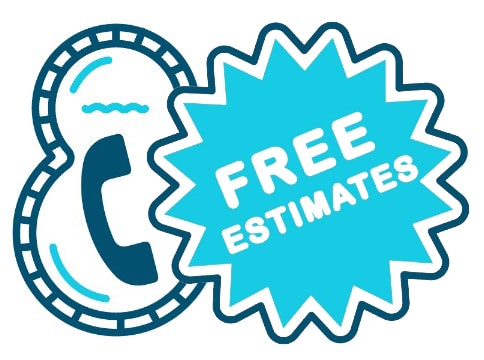 1. Call Us For An Estimate:
Often times, we can provide you with a monthly price simply by asking a few questions and viewing your pool on Google Earth.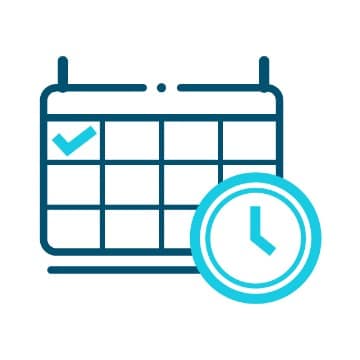 2. Sign Up And Schedule A Start Date:
Simply e-sign our service letter and we can often start service that week.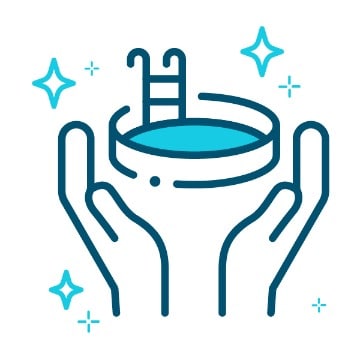 3. Enjoy Your Refreshingly Clean Pool:
It's that easy. We handle all your pool service needs so you can relax and admire your sparkling pool.
Here are the services included with
our weekly pool maintenance: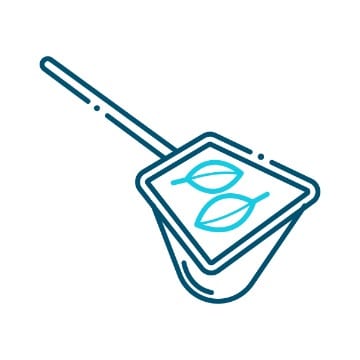 1. Vacuuming, Brushing, and Netting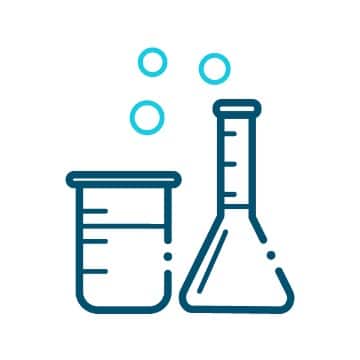 2. Balancing of Chemicals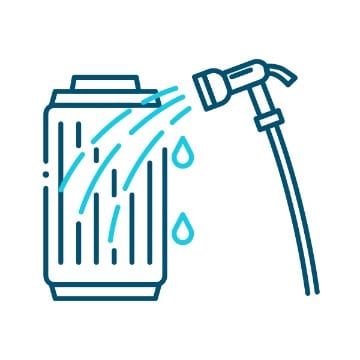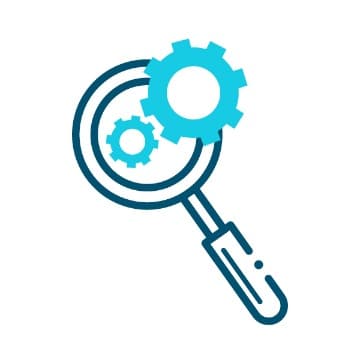 4. Checking the Equipment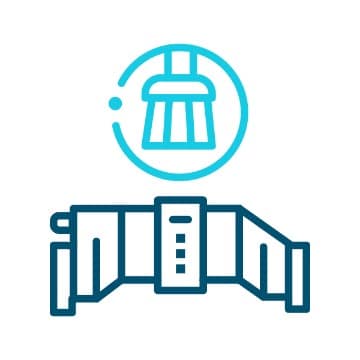 5. Cleaning and Diagnosing Salt Systems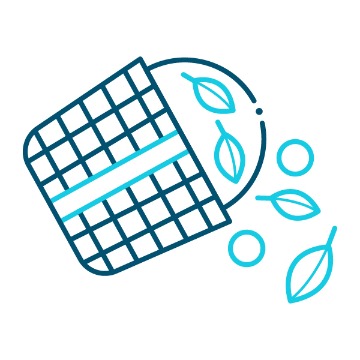 6. Emptying Pump and Skimmer Baskets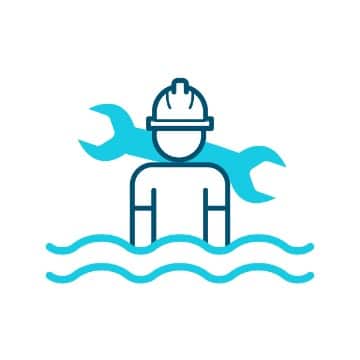 7. Performing Equipment Repairs
Are We A Good Fit?
Here are some of the most frequent questions we get asked
Why should I work with a pool service company instead of an individual pool maintenance technician?
A full service company can handle more than just the cleaning – repairing leaks, installing a new pump, fixing your heater, etc. We can handle virtually everything your pool may need.
Does Stanton Pools offer every-other-week service?
In Southern California, it is not possible to keep chemicals balanced and algae under control with every-other-week service. Therefore, we only offer weekly pool maintenance.
Why is it so important to work with a company that is certified and trained by LA County Health?
LA County Health has one of the strictest chemical standards. With Stanton Pools' certification, you can be confident we know exactly how to maintain proper chemical levels for your safety and your pool's longevity.
Why should my pool service company be licensed and insured?
By working with a licensed, bonded, and insured pool maintenance company, you can rest assured we have the knowledge, experience, and coverage to safely care for your pool. We've got you completely covered.
I need pool service on a specific day. Can Stanton Pools help me?
We have availability on most days. If we aren't able to provide service on your most preferred day, however, we can often move our schedule around in the near future to accommodate you.

Do I have to prepay for my weekly pool service?
We never ask for payments in advance, and we never ask for deposits. We truly earn your trust every week and only collect payment after services have been completed.
Pool Service Areas
For your convenience, we service the following cities in Ventura County and the Conejo, Simi and San Fernando Valleys.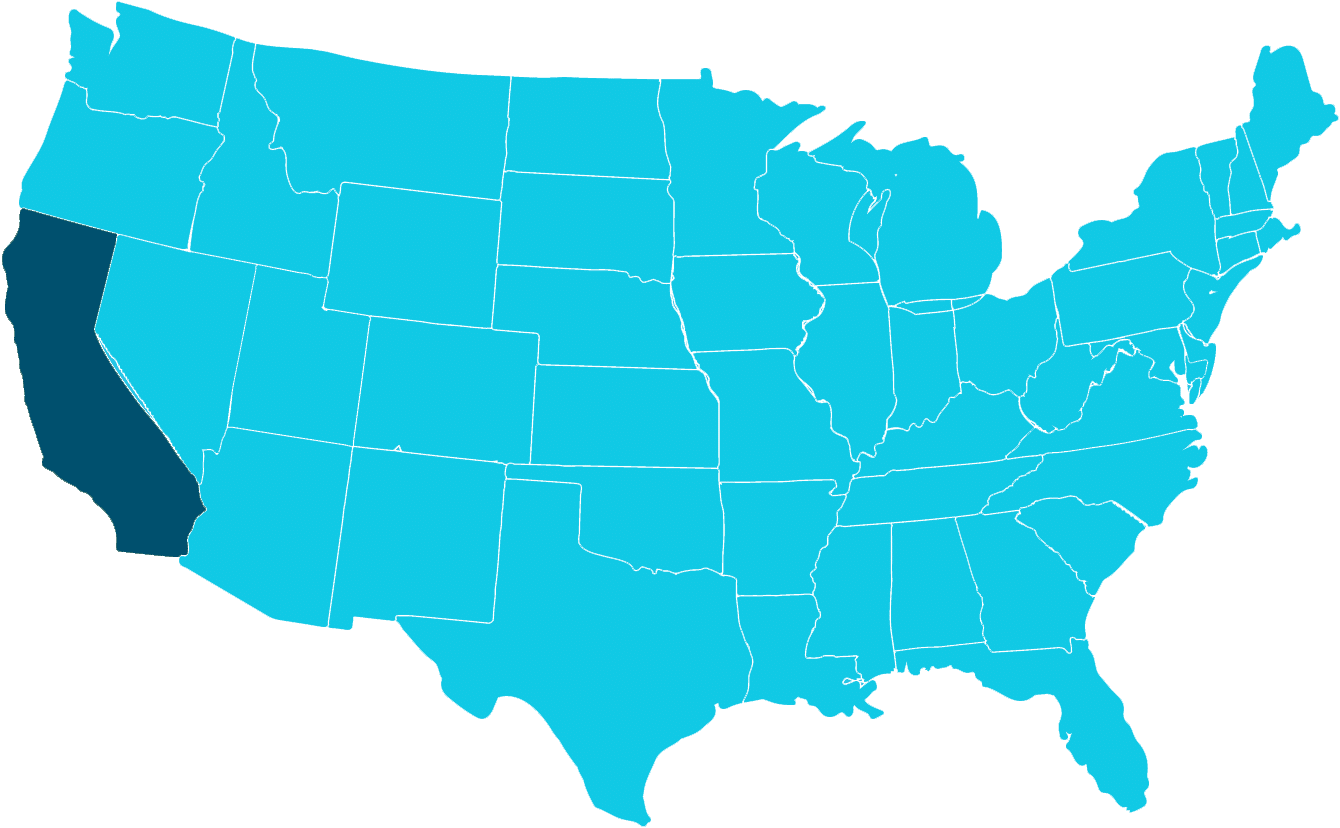 Learn more about how we can help you get the most out of your pool.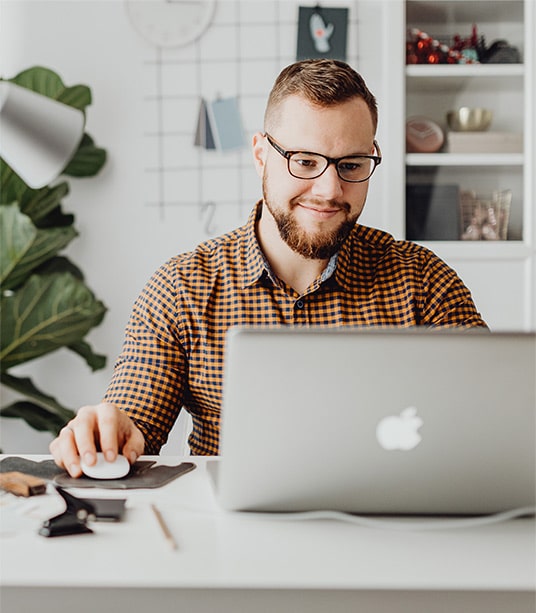 Learn more about how we can help you get the most out of your pool.