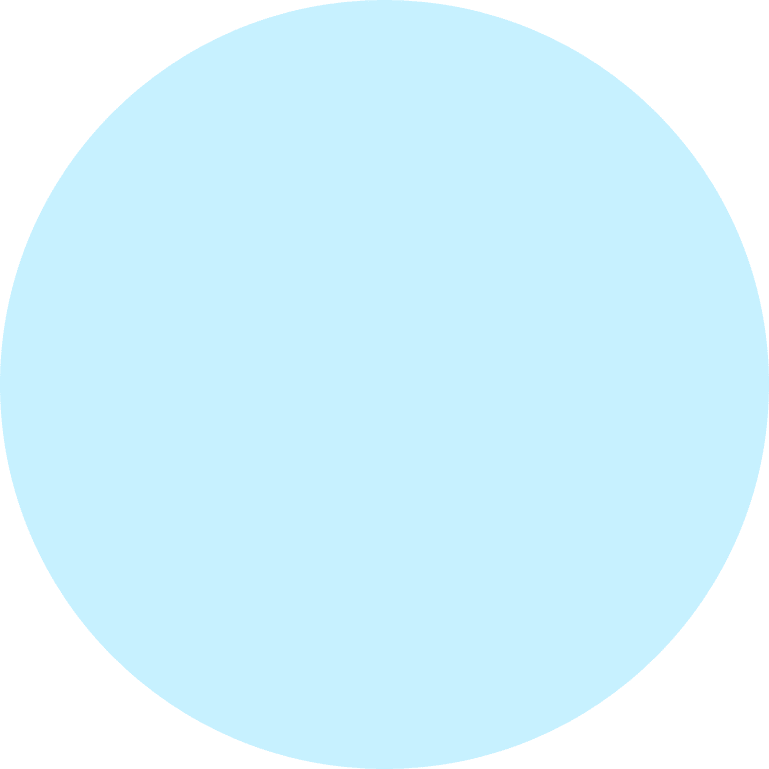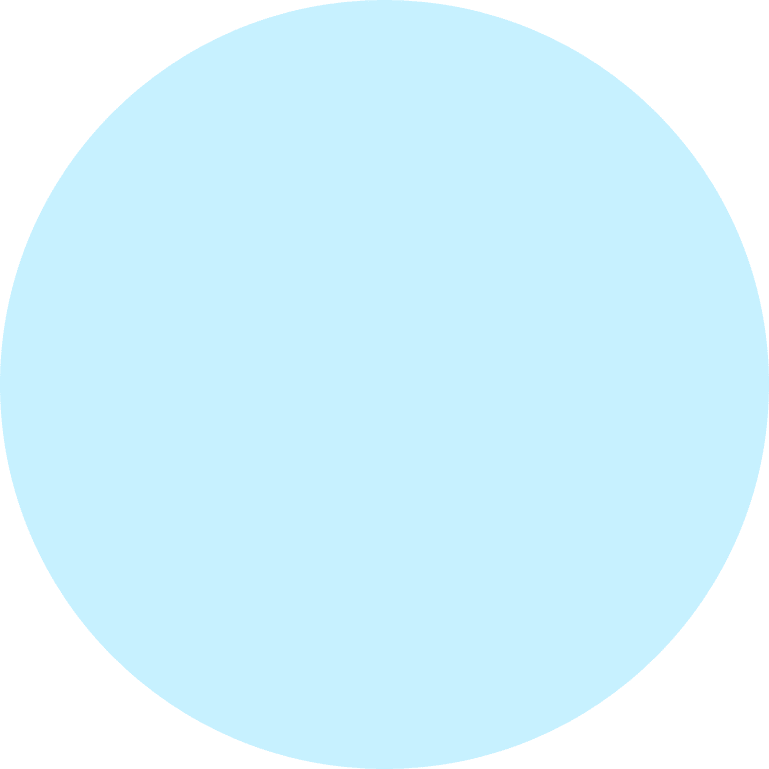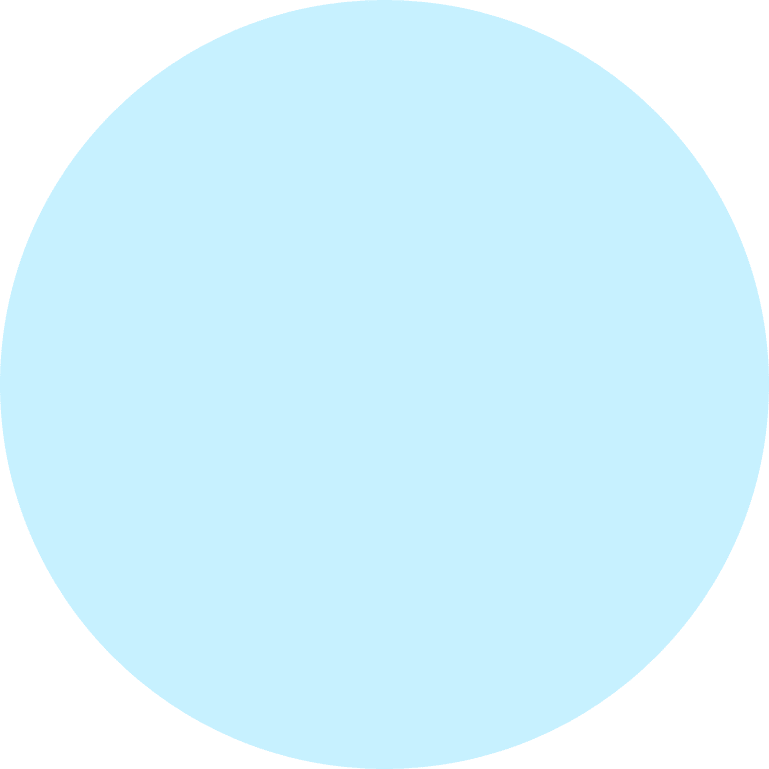 Canoga Park Pool Cleaning and Maintenance
We take care of your Canoga Park pool.
You enjoy it
Scott Family
Video Testimonial
Stanton Pools Helps Create Memories
Everyday, we service pools to keep them looking fresh and inviting for home owners just like you. Here are just a few of our many happy customers.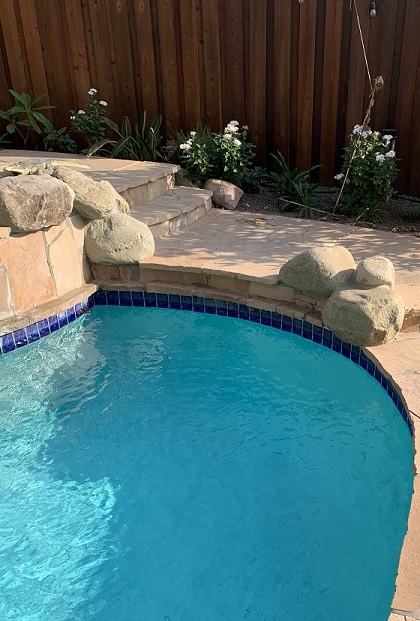 Pebble, Tile Cleaning, Lights
"Stanton Pools was communicative, professional, and overall very attentive. I love my pool."
Karen J.
Thousand Oaks, CA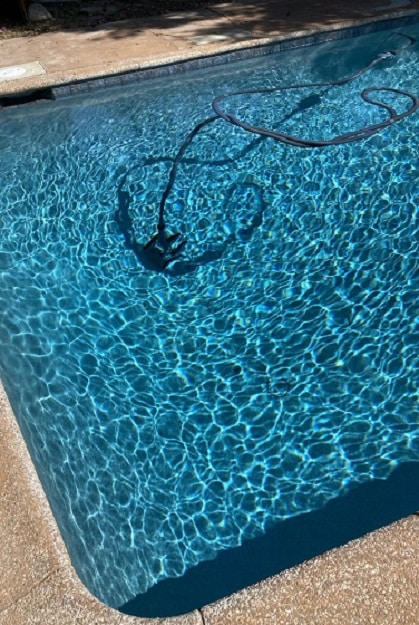 Pebble, Tile, Plumbing, Cracks
"Communication was strong the whole time and the job was completed earlier than anticipated. Highly recommended!!!"
Mike T.
Woodland Hills, CA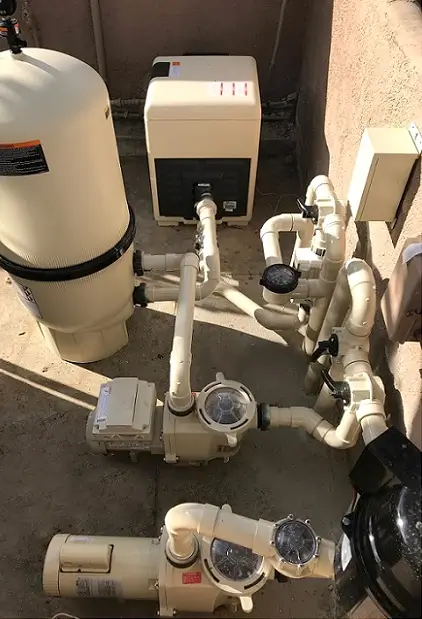 Equipment Set
"Their pricing is fair and up-front, and their integrity and experience can't be beaten."

Melissa W.

Westlake Village, CA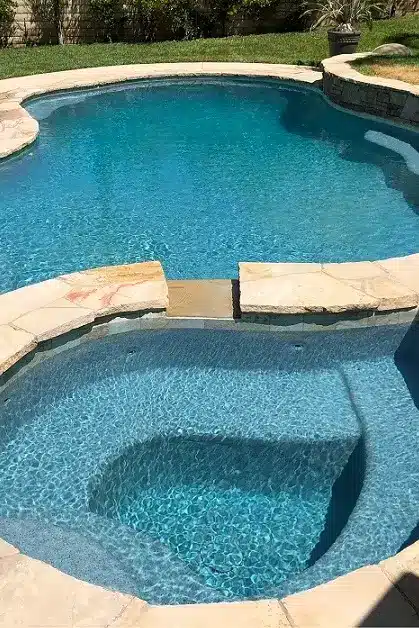 Weekly Service
"Thankfully we found Stanton pools, and they had the pool glistening in no time."

Travis K.

West Hills, CA
We Have Over 150 5-Star Reviews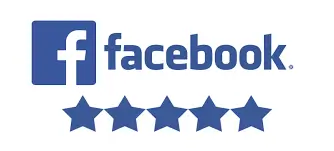 Trusted Canoga Park Pool Maintenance and Remodeling Services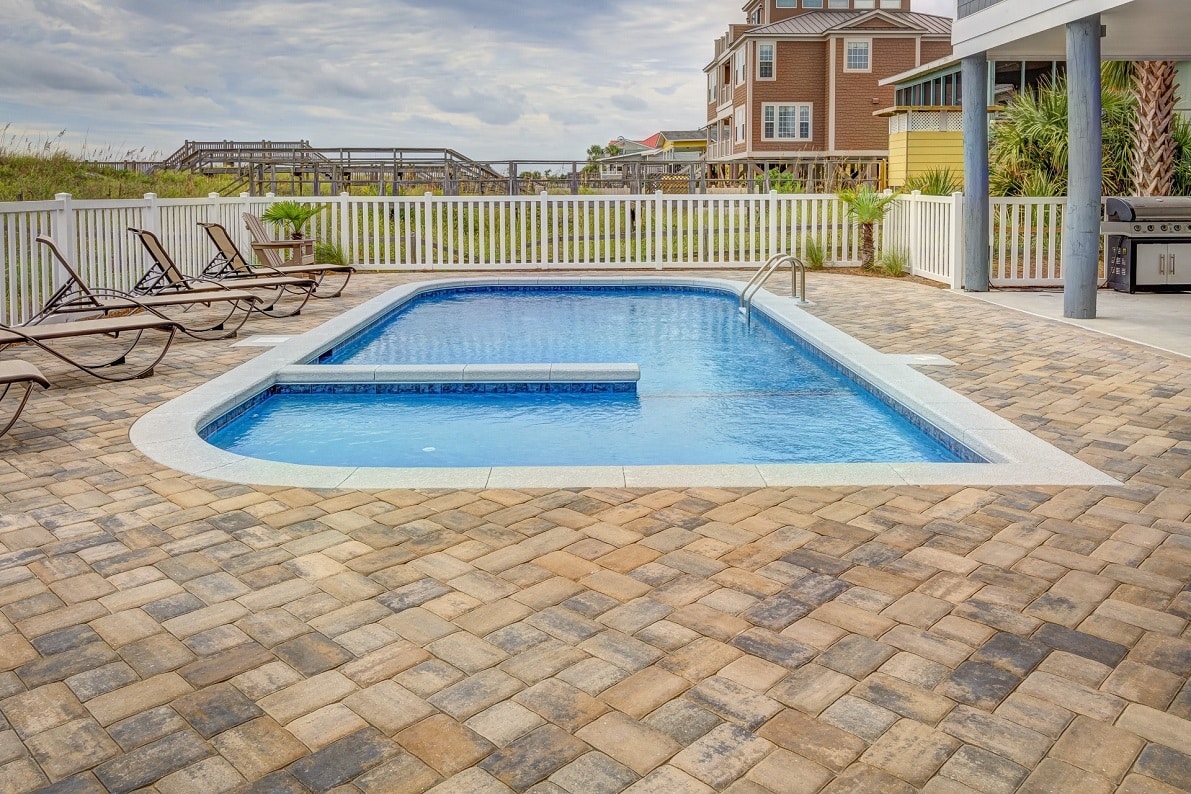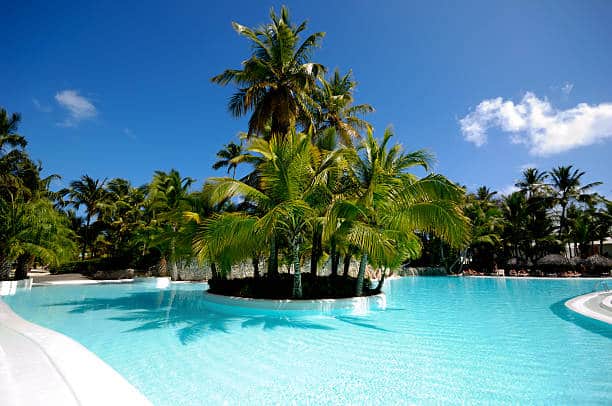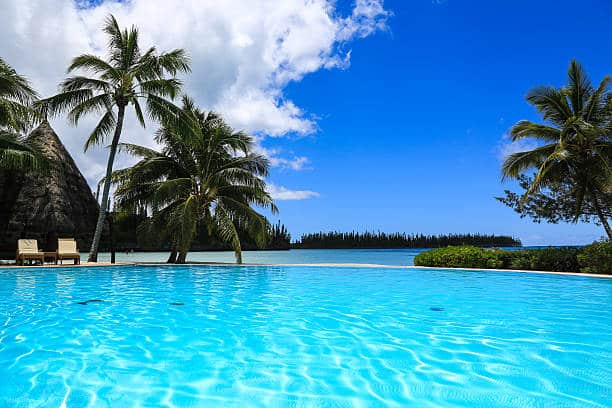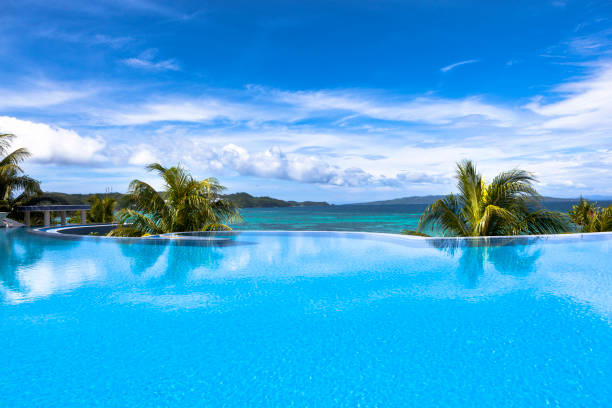 Every person has their own basic needs to survive and owning a swimming pool is definitely not one of them, unless you happen to own a residence up in Canoga Park CA. With the pool you want your guests to feel invited and having the desire to quickly jump into the pool for a quick swim. Stanton Pools understands this and that is why you need to know how much effort it takes to keep your pool looking inviting all year round.
While pools are not as uncommon as you would think in Canoga Park CA, you will definitely want to be able to use it all year round so that means your Canoga Park pool will need a heater to keep the waters warm enough for a dip during winter. Like everything else on your pool, your heater will need maintenance every so often and that happens to be one of the key areas that the people form Stanton Pools excel in. Not only will they check on your pool's heater for you but they can include checking for the condition of the lights in your pool or spa. We will also help you with your Canoga Park pool cleaning other pool services such as pool plastering and pool remodeling.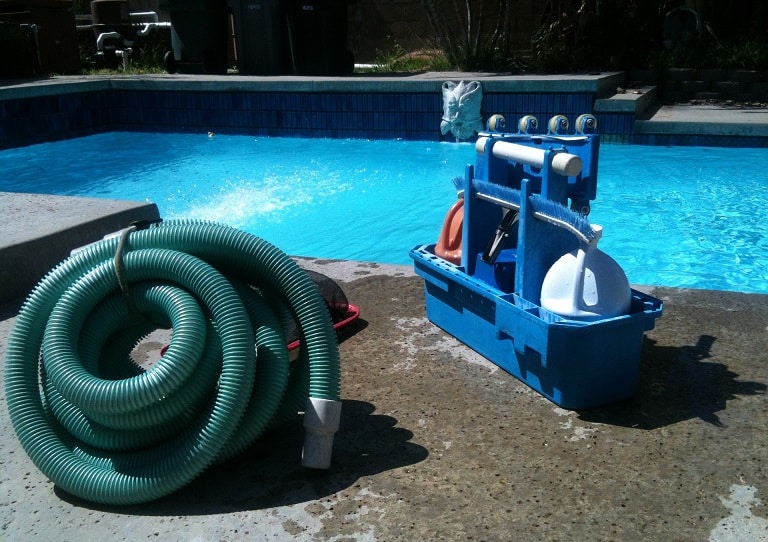 Have you also begun noticing the green gunk that's growing at the bottom of your pool and on the tiles? What do you think people feel when they see this right before they are to dive head first into your Canoga Park pool? Stanton Pools knows exactly how they would feel and are well equipped to remove all that gunk and return your pool to its former glory.
Even if your pool's tiles aren't accumulating gunk and mold just yet, this doesn't mean the surface of your pool's water won't collect debris and leaves. While this may seem like an easy process, collecting debris off the surface of your pool, it can become very time consuming when you don't have the right equipment to do the job. That is why you need Stanton Pools to get your Canoga Park pool cleaning and other services done professionally and in record time.
Tired of looking at a pool that is dated and dirty?
Tired of looking at a pool that is dated and dirty?
When you have a pool that isn't looking it's best…
It's stained
Missing tile
Has rough and peeling plaster
 …that can make you feel like you're missing out on enjoying the full potential of your backyard.
We totally get it! We've helped hundreds of homeowners just like you transform their pool into the oasis that they've always dreamed of.
Why you'll love using Stanton Pools
for Weekly Pool Maintenance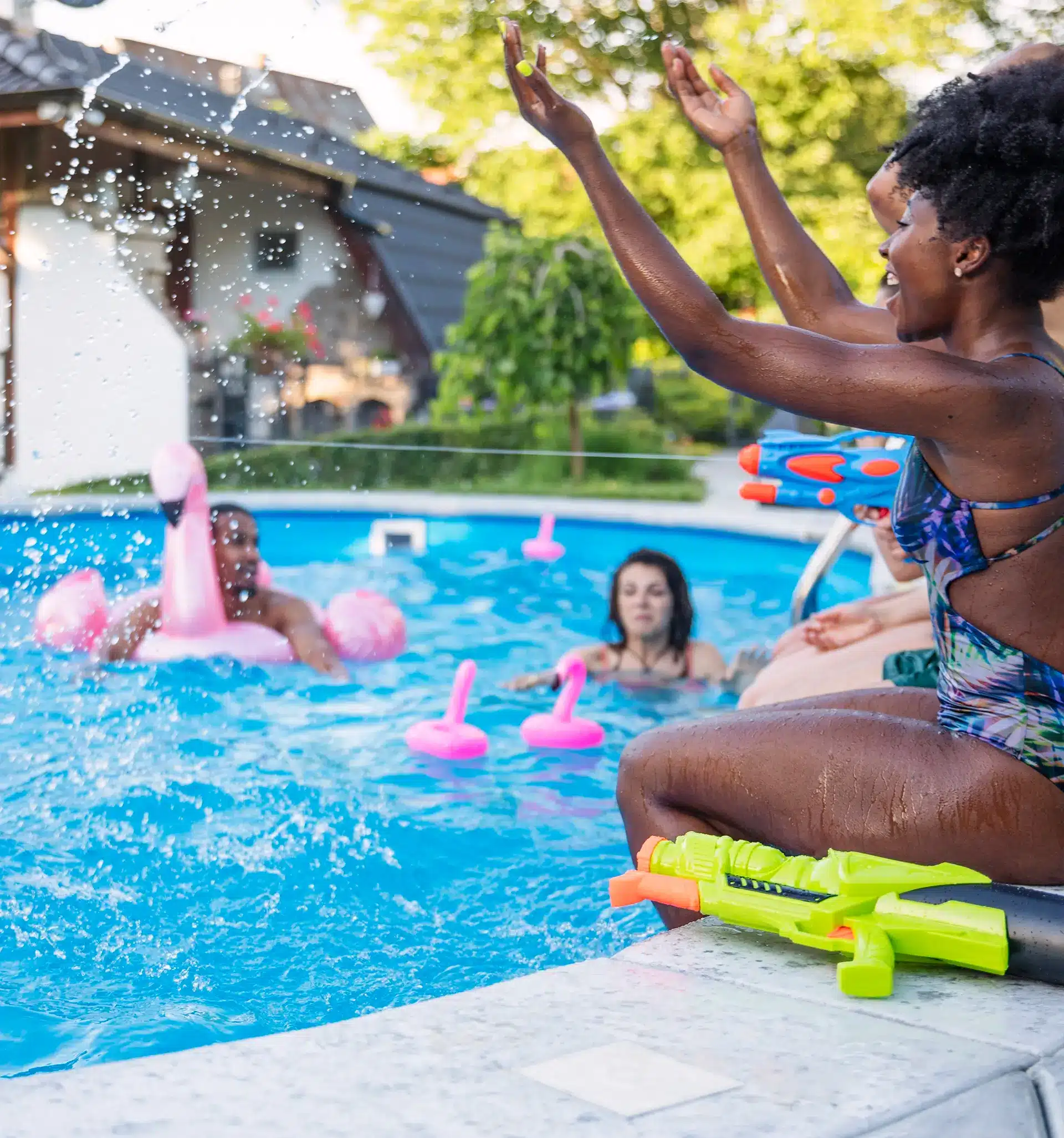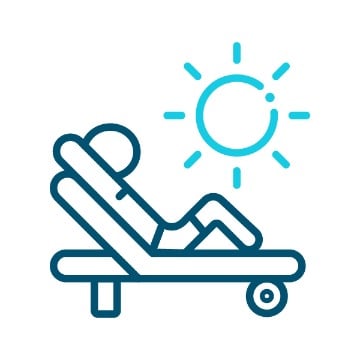 Simply Relax and Enjoy:
With our weekly service, all you have to do is admire your beautiful pool without doing any of the work. Our process is fully automated for your convenience.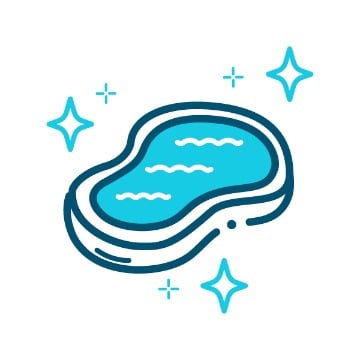 Get the Most Out of Your Pool:
Through proper chemistry and maintenance, you'll get more years of fun and memories with family and friends.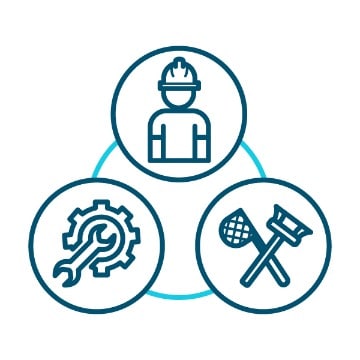 We're Your 1-Stop Shop:
We handle everything from weekly maintenance to equipment repair, so no matter what you need, we can take care of it in-house.
Pool Services we Offer in Canoga Park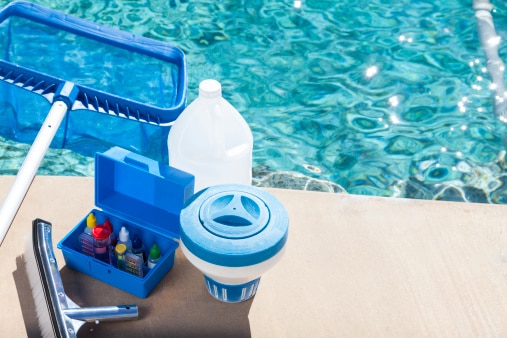 1. Pool Heater Installation
If you're planning on upgrading your swimming pool, a pool heater can be one of your best options. While the warmth of the sun can help heat up your swimming pool, a pool heater can help you find your sweet spot and maintain it all year round allowing you to take a dip in your pool whenever you want to.
Swimming pool heaters come in different shapes and sizes, and because of the benefits they offer, swimming pool heaters are often expensive. When installing a piece of equipment as valuable as a pool heater, it's best to leave it to a professional. We at Stanton Pools are knowledgeable about some of the latest pool heaters on the market. Because we know the ropes, we can assure you that we do it right the first time – no expensive mistakes. Stanton Pools are experts in swimming pool heaters and we'll make sure your equipment is handled with the utmost caution and care. We take care of your pool like our own, so trust in us to keep your aquatic haven safe and sound. We'll help you install your swimming pool heater and more!
From single speed and variable speed pool pumps to swimming pool salt water systems, we know how to work them. We've installed and repaired various swimming pool equipment like diatomaceous earth (DE) filters for swimming pools, swimming pool heaters, suction and return manifolds, in conjunction with other high-quality components like high-temp unions…we've seen it all. Our years in the business gave us significant know-how in dealing with various swimming pool systems, providing us the experience in managing all kinds of swimming pool equipment. We know how important your equipment is in running and maintaining your swimming pool and we've got a team of professionals to get the job done.
We repair swimming pool equipment and bring them back to their best working state. You wouldn't want to spend money buying brand-new equipment if all your swimming pool system needs is a simple repair, would you? Talk to us at Stanton Pools so we can assess the status of your swimming pool equipment and start your swimming pool equipment repair project.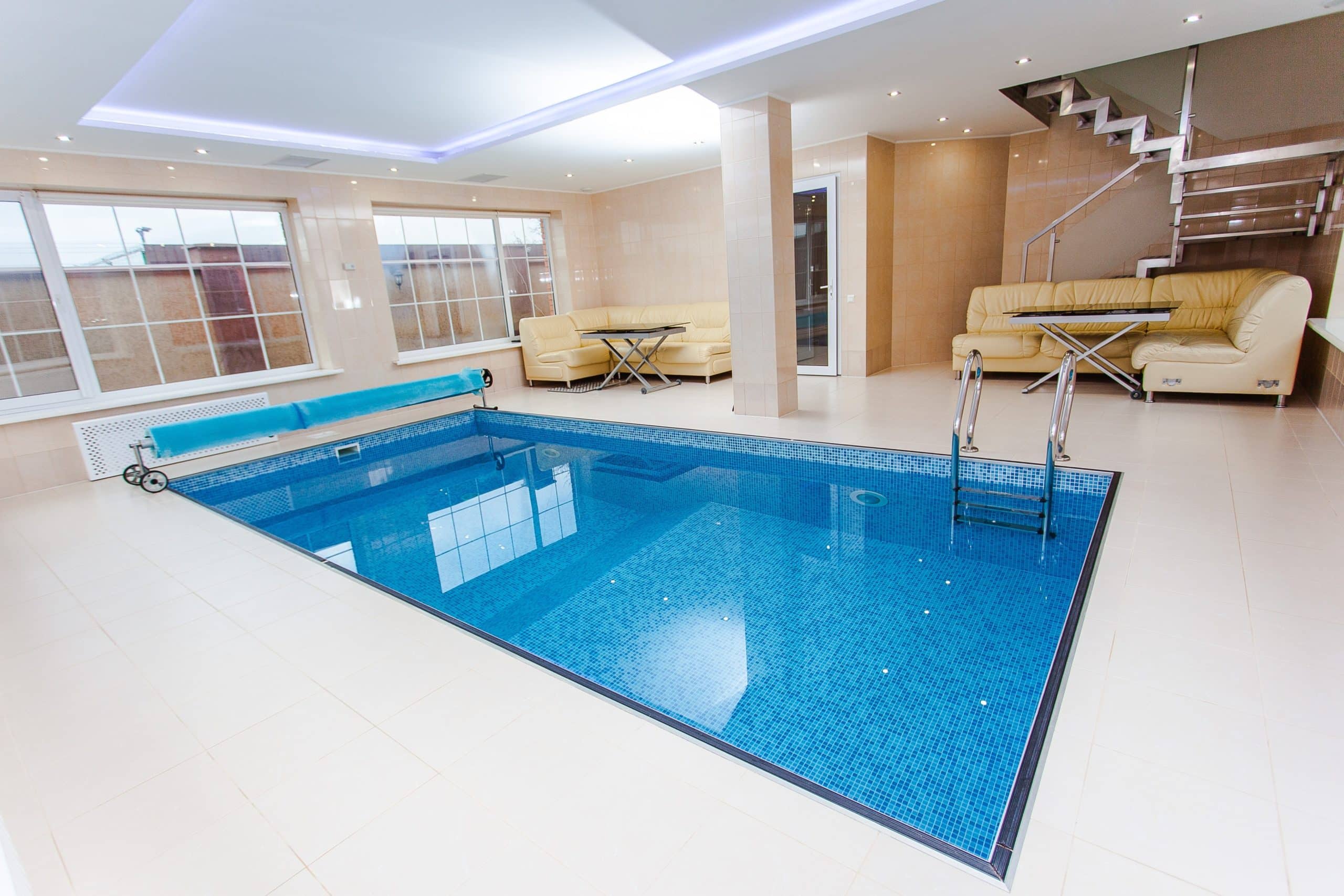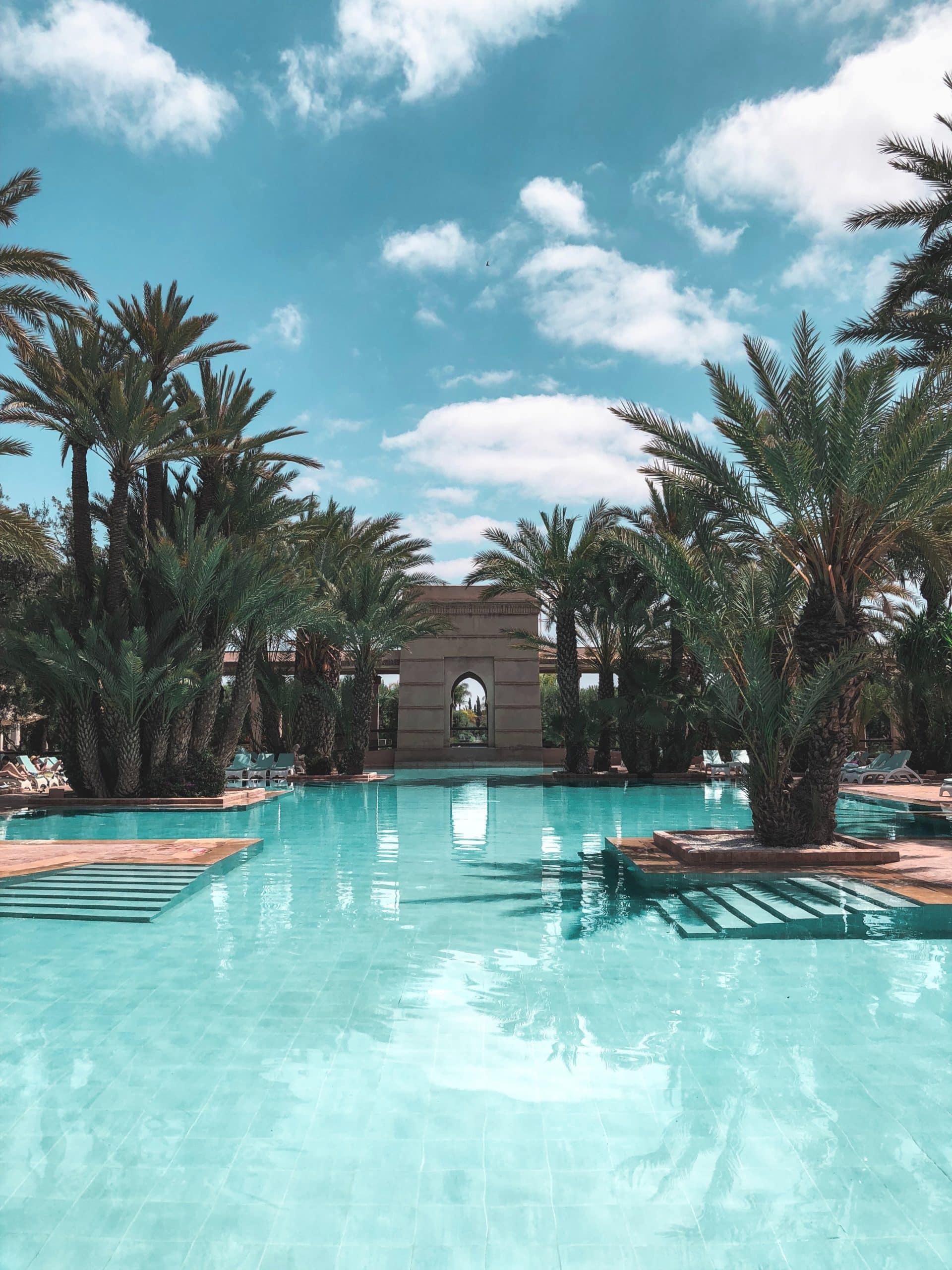 3. Swimming Pool Maintenance
There's more to just cleaning your swimming pool of dirt and debris. Swimming pool maintenance can be both demanding and time consuming. You'd have to skim the surface of leaves, twigs, and other floating objects. And that's just the easy part. There's the baskets and the skimmers that need to be emptied. Oh, the pool steps and the pool wall need to be brushed too – regularly. Ever wondered if you can have it all done without ever lifting a finger? Sign up for our Winnetka pool cleaning service.
We at Stanton Pools ensure that your swimming pool gets the right treatment it deserves while you sit at the comfort of your own couch. Pool maintenance is our profession as it is our passion. The weekly pool cleaning services we offer is top-notch. Aside from the regular cleaning done on your pool, we also check the pool water's chemical balance and perform necessary adjustments. We also check your pool equipment, spa lights, as well as the pool deck and coping. We offer a holistic weekly swimming pool maintenance to ensure your pool is ready the moment you need to take a dip. Additionally, we offer specialized maintenance services (including salt water conversions) should you need to forgo your traditional chlorinated pool. We'll help you with salt water generator installation as well as with setting up an energy efficient variable speed swimming pool pump.
Apart from installation, we at Stanton Pools also offer swimming pool heater repairs should your swimming pool heater run into any problems. Swimming pool heaters are complex pieces of equipment – public or residential. While some swimming pool heaters use advanced electrical heating technology, others may use liquid propane or natural gas. This means that the presence and the danger of combustion is always present.
At Stanton Pools, we are backed by certified technicians that can help repair your swimming pool heaters and get them up and running in no time. We're a company that's built on trust and honesty. We let our work be a reflection of our commitment and the skillful workmanship of our technicians is an impression we plan to leave behind.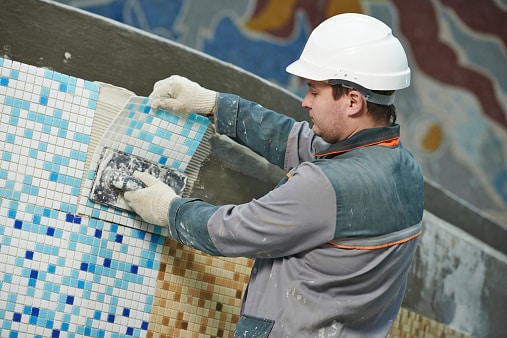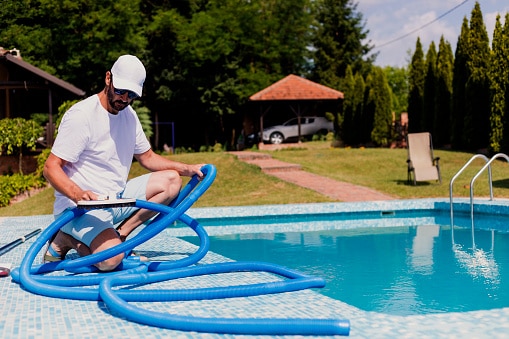 5. LADWP Pool Pump Rebate
The Los Angeles Department of Water and Power (LADWP) offers various rebates for home equipment that are energy efficient, including those used in your swimming pool.
We can help you qualify for a rebate by installing a qualified variable speed pool pump as well as energy efficient pool heaters. Contact us at Stanton Pools and find out more about how you can lower your electric bill and get money to pay for your swimming pool maintenance at the same time!
Want to work with us for weekly pool
service? It's as easy as 1-2-3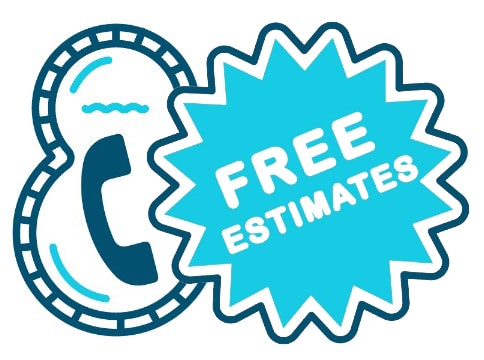 1. Call Us For An Estimate:
Often times, we can provide you with a monthly price simply by asking a few questions and viewing your pool on Google Earth.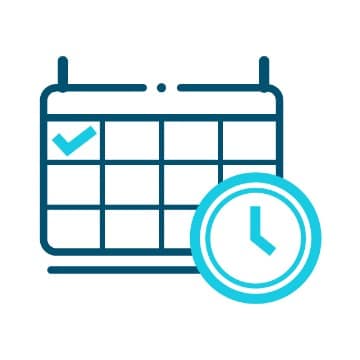 2. Sign Up And Schedule A Start Date:
Simply e-sign our service letter and we can often start service that week.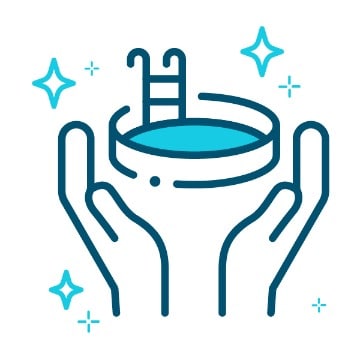 3. Enjoy Your Refreshingly Clean Pool:
It's that easy. We handle all your pool service needs so you can relax and admire your sparkling pool.
Here are the services included with
our weekly pool maintenance: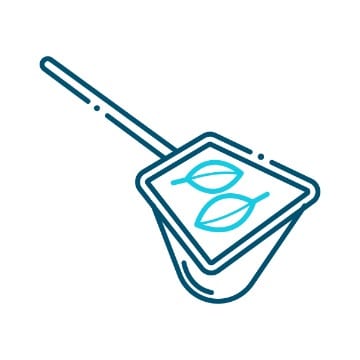 1. Vacuuming, Brushing, and Netting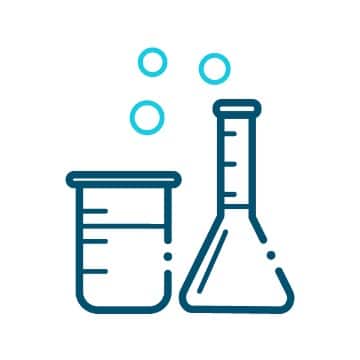 2. Balancing of Chemicals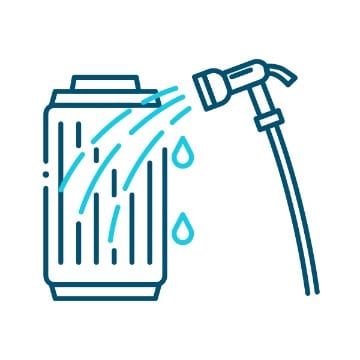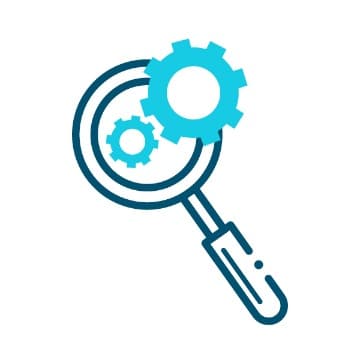 4. Checking the Equipment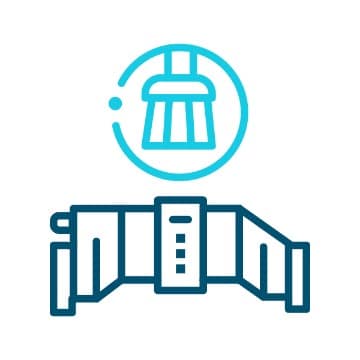 5. Cleaning and Diagnosing Salt Systems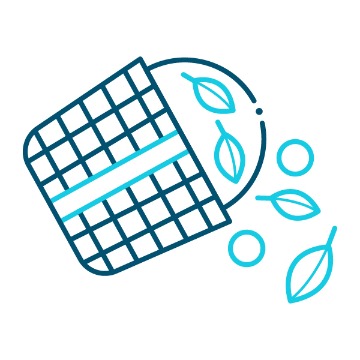 6. Emptying Pump and Skimmer Baskets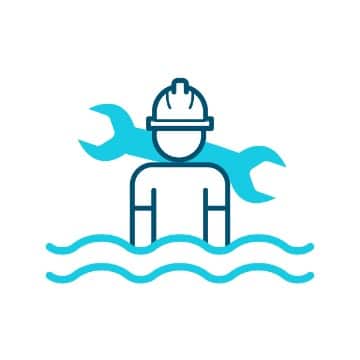 7. Performing Equipment Repairs
Are We A Good Fit?
Here are some of the most frequent questions we get asked
Why should I work with a pool service company instead of an individual pool maintenance technician?
A full service company can handle more than just the cleaning – repairing leaks, installing a new pump, fixing your heater, etc. We can handle virtually everything your pool may need.
Does Stanton Pools offer every-other-week service?
In Southern California, it is not possible to keep chemicals balanced and algae under control with every-other-week service. Therefore, we only offer weekly pool maintenance.
Why is it so important to work with a company that is certified and trained by LA County Health?
LA County Health has one of the strictest chemical standards. With Stanton Pools' certification, you can be confident we know exactly how to maintain proper chemical levels for your safety and your pool's longevity.
Why should my pool service company be licensed and insured?
By working with a licensed, bonded, and insured pool maintenance company, you can rest assured we have the knowledge, experience, and coverage to safely care for your pool. We've got you completely covered.
I need pool service on a specific day. Can Stanton Pools help me?
We have availability on most days. If we aren't able to provide service on your most preferred day, however, we can often move our schedule around in the near future to accommodate you.

Do I have to prepay for my weekly pool service?
We never ask for payments in advance, and we never ask for deposits. We truly earn your trust every week and only collect payment after services have been completed.
Pool Service Areas
For your convenience, we service the following cities in Ventura County and the Conejo, Simi and San Fernando Valleys.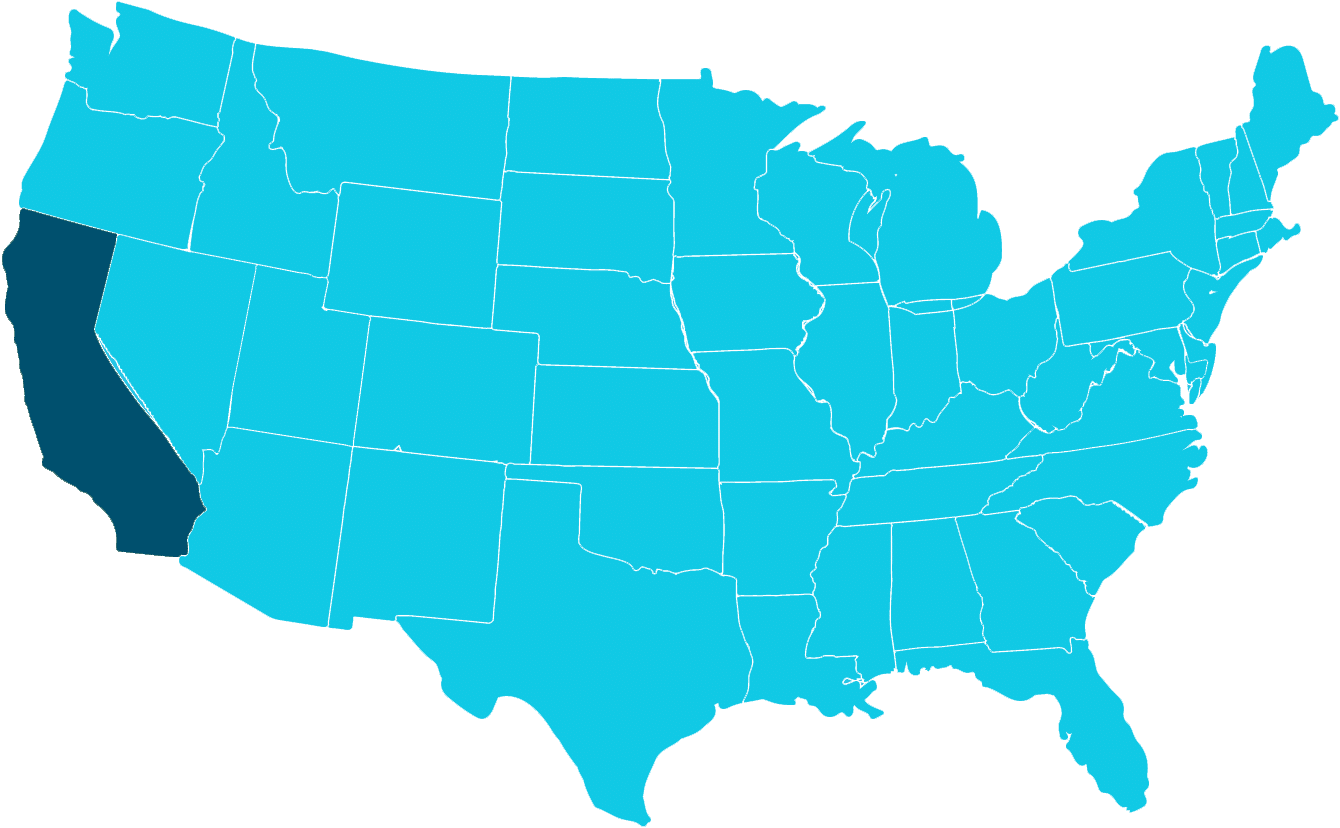 Learn more about how we can help you get the most out of your pool.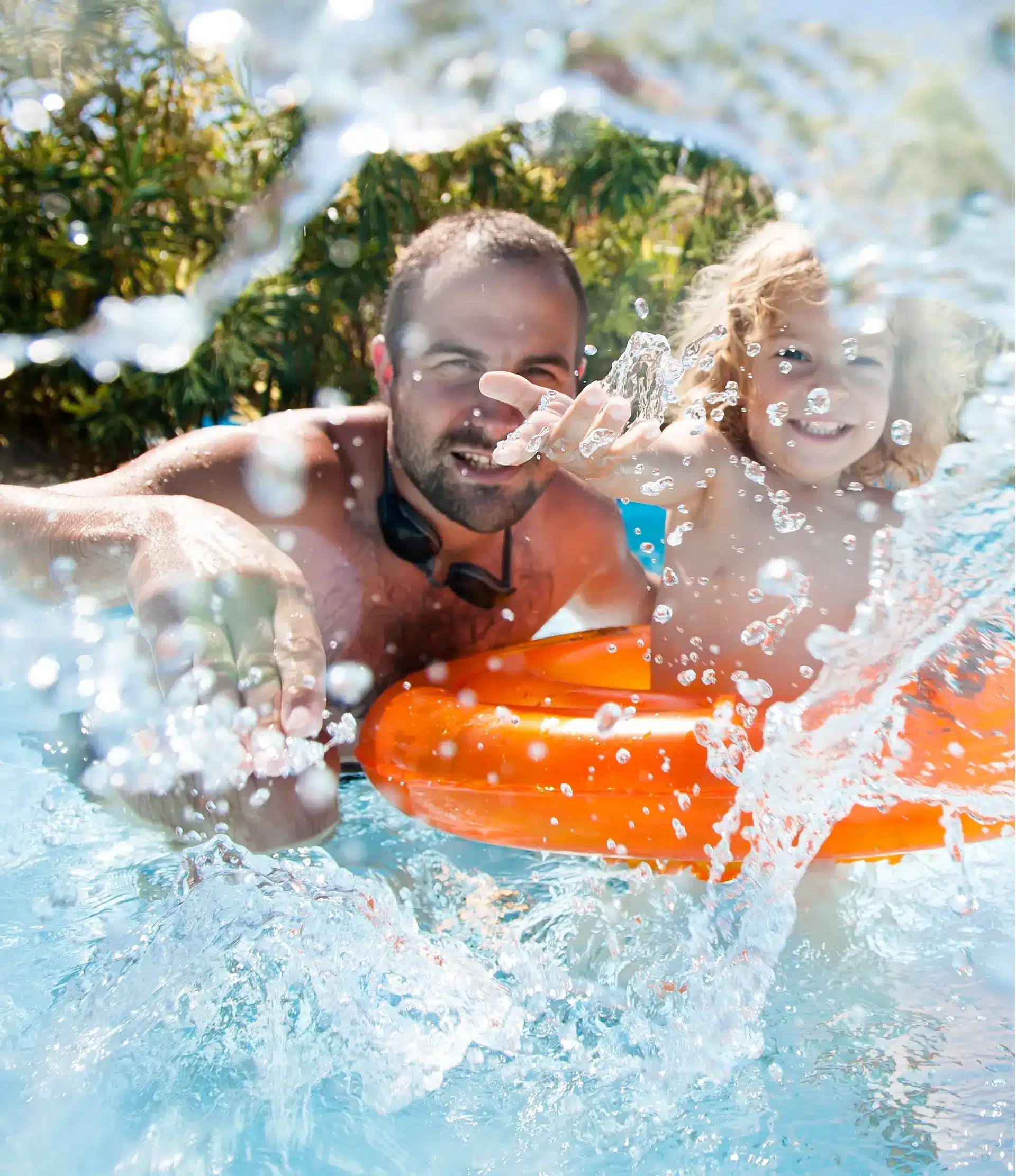 Learn more about how we can help you get the most out of your pool.