Calabasas Pool Cleaning and Maintenance
We take care of your Calabasas pool. You enjoy it
Contact Us Today
Trusted Calabasas Pool Maintenance and Remodeling Services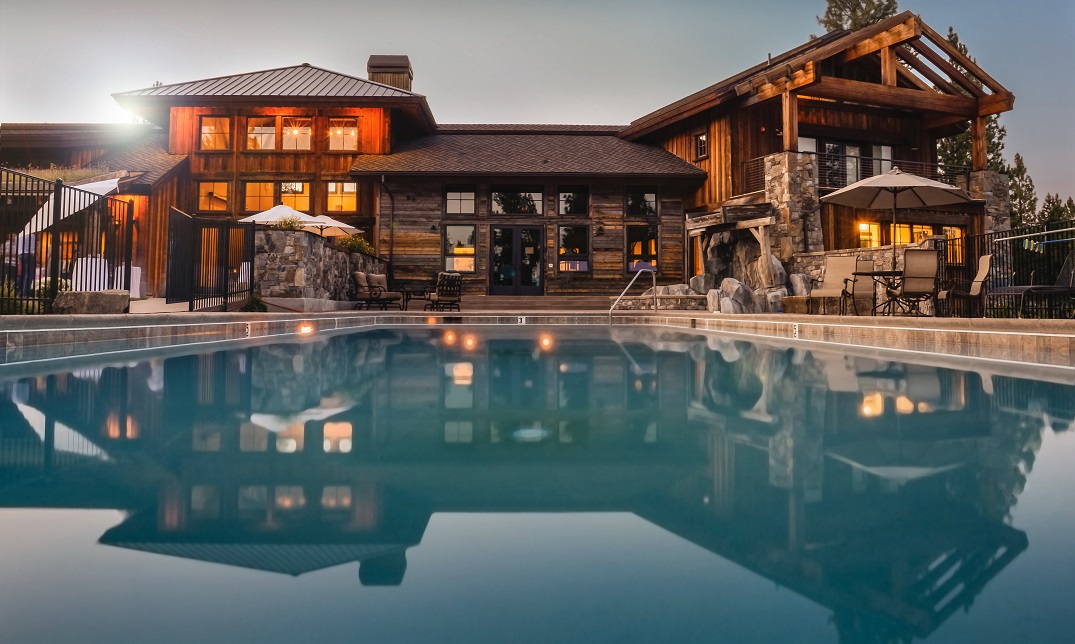 Many pool owners who are like you, whether living in Calabasas CA or elsewhere, may have heard of the services that Stanton Pools provides but have never stopped to think that just maybe, you need their services more than you think. Here are some of the common mistakes pool owners make and how you can avoid them.
Mistake #1: Underestimating how much care a pool really needs
When your swimming pool is regularly used, it will exhibit the consequences through wear and tear that will begin to affect how the pool looks and the way it functions. The most obvious signs that your pool needs professional pool cleaning service is when there are leaves that need to be skimmed off the surface of the water and the pool's tiles seem to look greenish in color due to the mold and fungus that is growing on it.

Sometimes the fungus may have grown so deep and wide that regular scrubbing just won't do, so they will have to resort to acid washing your pool. This is definitely something you won't want to do on your own considering the risks of self-injury and if you lack the right knowledge to perform the task in the first place.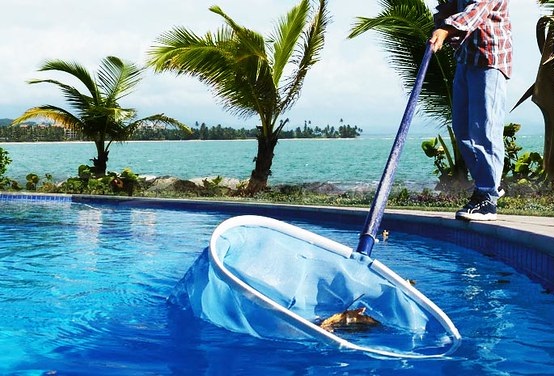 Mistake #2: Underestimating how often the pool needs to be maintained
Each day that you use your pool, its other parts will have to work alongside it like the pool's lights and water filters. Over time, these parts can become faulty or jammed, which prevents your pool from doing what it is supposed to do. Obviously, if you live in Calabasas CA and don't have the right knowledge on how to open up your pool equipment to take a peek inside, then you definitely shouldn't attempt it.

Stanton Pools can help you to regularly perform pool cleaning for your Calabasas Pool and checks on your filters and pumps to ensure they are working properly, or to see if it's time to replace them, and more importantly to see if there's anything that needs to be repaired immediately.  We can also help you with other pool needs like pool plaster and pool remodel. So what are you waiting for? Contact Stanton Pools today for a quick quote!
Calabasas Pool Services we Offer:
1. Weekly Pool Service
It's important to clean your swimming pool regularly. Your swimming pool can catch dirt and debris like twigs, dried leaves, and even dead bugs that will decompose in the water and will affect the overall quality of your swimming pool water. The next thing you know, your water will start to turn green with algae and bacteria starting to breed in the pool water.
Stanton Pools specialize in weekly pool service to help you maintain your private pool. We skim the surface preventing any of the floating debris to sink to the bottom of the pool. We scrub the pool wall and the tiles to reduce pool stains. We also check your pool equipment as well as review the overall integrity of your swimming pool. Trust none other than swimming pool professionals to give your swimming pool the care it deserves. Check out our West Hills pool services.
2. Complete Swimming Pool Remodels
Does your Calabasas pool look a little outdated? Are you in need of remodeling just in time for an upcoming event? Don't worry, we've got you covered.
Here at Stanton Pools, we can help spruce up your swimming pool with a slew of choices in design and materials to match your remodel ideas. From basic tile layouts to a total swimming pool makeover, we'll help you know what's hot and what's not in the pool industry. We'll also help you find a design that fits the requirements of your local city building codes. Whether it's an expression of your artistic side or to make way for water slides, we're the team that will make your dreams happen.
3. Salt Water Conversions
It's not surprising to see many pool owners switch to a salt water swimming pool. Although it may look like quite the investment at first but salt water swimming pools will save you money in the long run. While it's still advisable for you to check the chemical balance of your salt water pool weekly, the process of maintaining a chlorinated pool is still more complicated, and therefore more expensive, than that of a salt water pool.
Furthermore, a salt water swimming pool will have waters that are milder that a traditional swimming pool. So, if you hate having to mess up your hair and are suffering from red eyes every time you take a dip, converting your private pool to a salt water pool might just be the answer you're looking for.
4. Pool Plaster and Resurfacing
Are the smooth walls of your Calabasas pool starting to become coarse and bristly? Don't you hate it when you cut your swimsuits on the rough edges of the pool walls? Well, maybe your pool needs to be resurfaced?
We at Stanton Pools are experts in pool plaster and resurfacing. We use only the best tools in the industry including jackhammers and other pneumatic tools to help us chip out the plaster effectively and efficiently. Rest assured that your pool and your property is safe with us. That's why we recommend potted plants as well as pool and patio furniture to be moved during the project. Likewise, any debris we removed are to be cleaned and hauled by our team. We'll then apply the new plaster and finish with the final process called the start-up.
5. Pump Repair and Replacement
Maintaining your swimming pool pump is imperative in how your swimming pool functions. They create the flow of the water that allows the chemicals to circulate in the pool as well as to suck in and trap debris in baskets so they won't sink into the bottom of the pool and decompose.
We at Stanton Pools will help you with maintaining pool pumps and even help you with finding the best replacement parts for your equipment.
6. Complete Equipment Upgrades and Relocation
Are you planning on upgrading your Calabasas pool equipment? Swimming pool pumps, pool furniture, LED lights, and the likes? At Stanton Pools, we're here to help you get the right equipment that suits your needs. Especially when you're building themed pools, you need to have an equipment to match.
We can also help you with relocating your pool equipment should you need professional assistance when you move. You don't just throw your swimming pool pumps and other pool equipment into the truck when you move, you'd want them treated with utmost care so they can perform and function at their very best when reinstalled at your new location. Trust in Stanton Pools when relocating swimming pool equipment.
7. Wi-Fi Remote System Installation
Pools are a place of peace. Why bother standing up and having to move around just so you can set your pool up? Try our Wi-Fi remote system installation and control your swimming pool equipment at the comfort of your own chair. Control swimming pool pump and other pool functions from across the deck – all while sipping on juice or with a cigarette in hand.
Be the boss of your private paradise and avail of our Wi-Fi remote system installation services.
Weekly Cleanings
Perform a water chemical balance test and adjustment
Empty the skimmer and pump baskets
Confirm proper operation of the pool equipment
Check the swimming pool and spa lights
Net and vacuum the pool
Review the integrity of the pool surface, deck and coping
Brush the swimming pool walls and steps
Specialized Maintenance
Salt water conversions
Pump repair and replacement
Energy efficient, VS pump installs
Heater repair and replacement
Wi-Fi remote system installation
And more...
Pool Remodeling and Replastering
Stanton Pools, Inc. is a fully licensed, bonded, and insured pool maintenance, repair, and construction company.  Some of our specialties include:
Complete swimming pool remodels
Swimming pool renovations and repair
Pool plaster and resurfacing
Tile and coping upgrades
Copper to PVC plumbing conversions
Complete equipment upgrades and relocation
Since I began in 2008, I have cultivated a successful business servicing customers' pool needs in the Conejo, San Fernando, and Simi Valleys.
Don't just take my word for it. Take a look at what our satisfied customers had to say below.
Hundreds of Satisfied Customers
"It's been a little over a month since Stanton Pools finished re-plastering/tiling our pool. I wish I had written a review earlier, but we've been enjoying our pool so much! Everything was perfect, and they did a great job! We really liked that this company communicated using modern technology - email, text, online forms, and digitally sending payment. This is an honest company from the start to the end. We highly recommend them!"
"We have used a prior pool service for a period of over 15 years and over time we noted that they did not provide proper service and ignored our unique issues with the pool turning very green with algae and the stone turning various shares of purple. We had it and just recently hired Stanton Pools to assist us in our weekly service of our pebble tec pool. Within a period of two weeks the pool sparkles, the green algae is all but history for us and we are starting to see the purple hues on the stonework fading. Eric has been very responsive to all of our questions and needs and once again our pool feels and looks refreshing. We look forward to many continued years of relationship with the company and with most sincerity can highly recommend Stanton Pools. A wise choice for us!"
"Eric as the contractor we chose to renovate our pool, which was a total mess. All the sub-contractors he used were superb. Starting with the demolition crew, the plumbers, electrician, tile crew equipment and plastering / pebble crew. Eric coordinated everyone and kept us informed of the progress and what to expect next. A suggestion: we chose the darker color mini pebble, which keeps the pool at a high temperature of 82-85 F during the hot summer days, so it is not necessary to warm the pool during the summer. We are very happy with the result"
"Eric is fantastic! We just purchased a home with a pool that hadn't been serviced in a while, and he came out, gave me a brief tutorial on my pool and equipment and made sure the pool was cleaned and chemically balanced as soon as possible."
You are our top priority. Feel free to call or email us anytime.
PO Box 6391
Westlake Village
CA 91359
Get Started...It is Risk FREE!