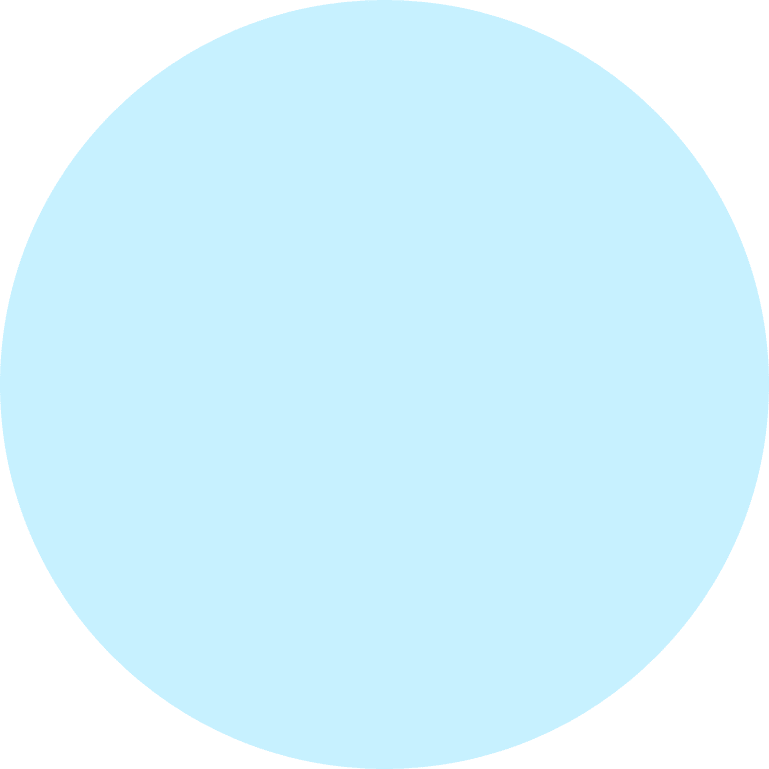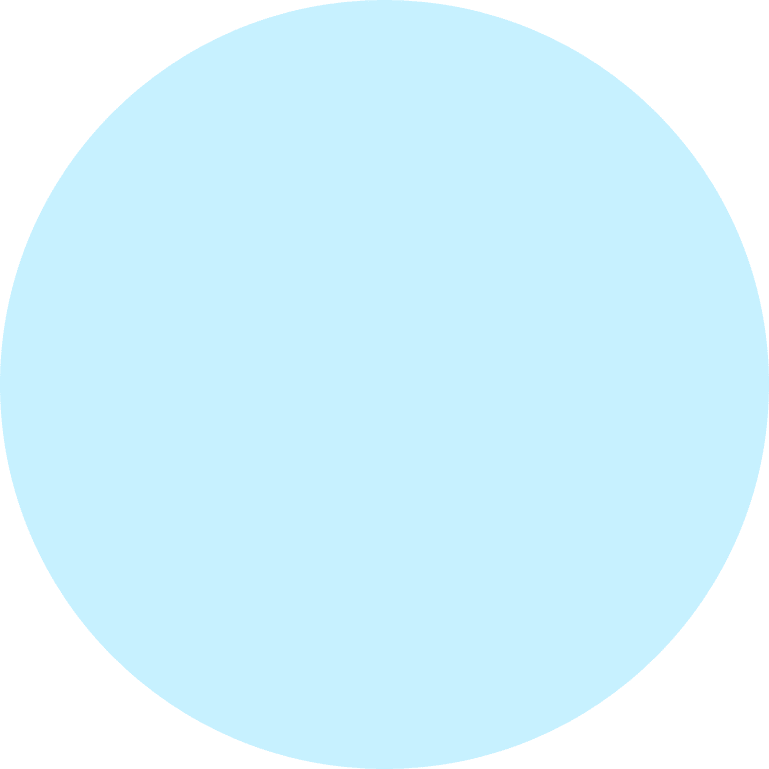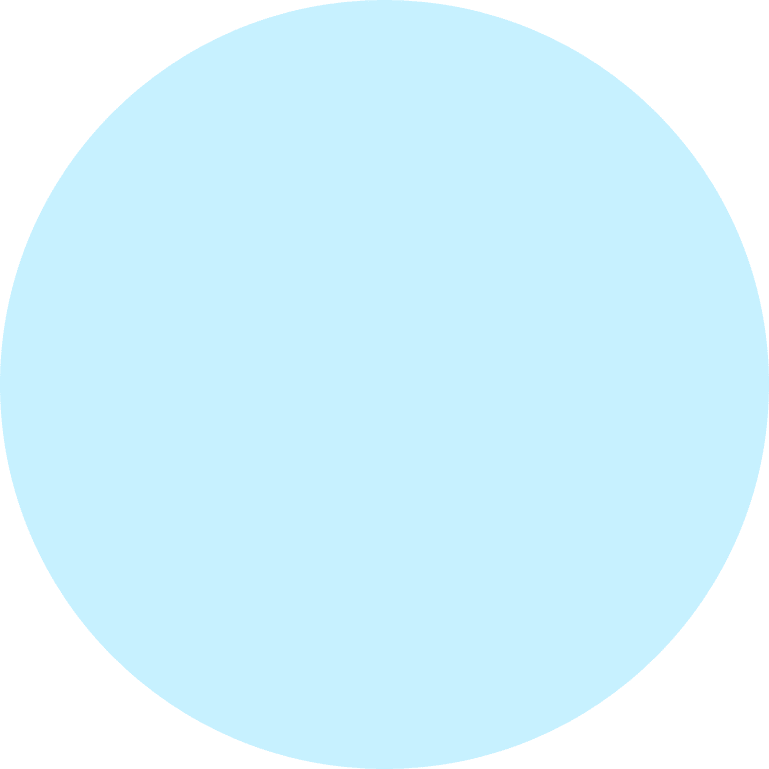 Simi Valley Pool Cleaning and Maintenance
We take care of your Simi Valley pool. You enjoy it
Scott Family
Video Testimonial
Stanton Pools Helps Create Memories
Everyday, we service pools to keep them looking fresh and inviting for home owners just like you. Here are just a few of our many happy customers.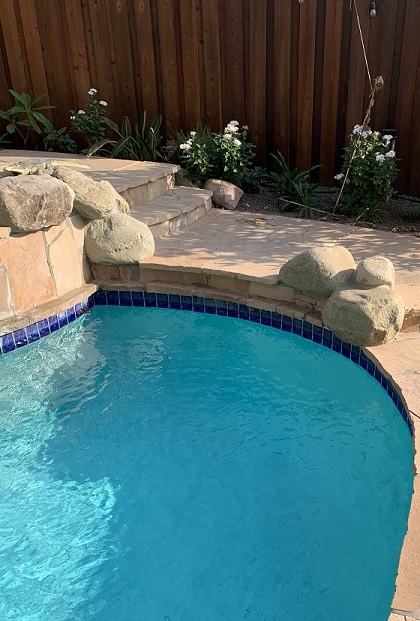 Pebble, Tile Cleaning, Lights
"Stanton Pools was communicative, professional, and overall very attentive. I love my pool."
Karen J.
Thousand Oaks, CA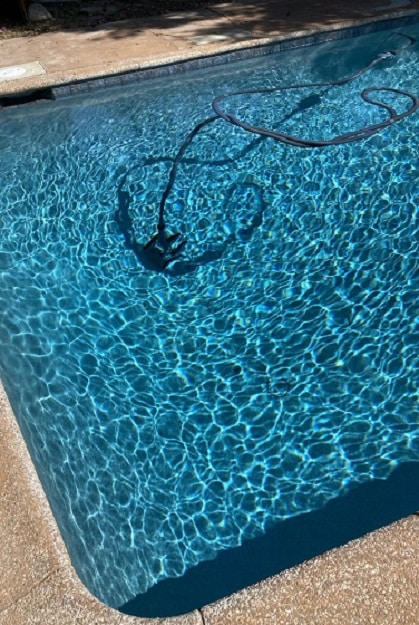 Pebble, Tile, Plumbing, Cracks
"Communication was strong the whole time and the job was completed earlier than anticipated. Highly recommended!!!"
Mike T.
Woodland Hills, CA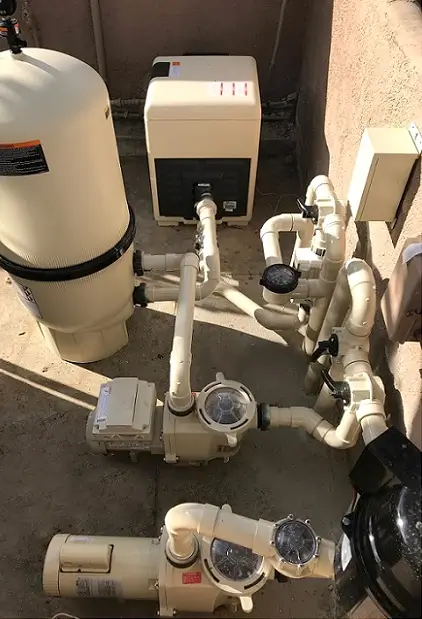 Equipment Set
"Their pricing is fair and up-front, and their integrity and experience can't be beaten."

Melissa W.

Westlake Village, CA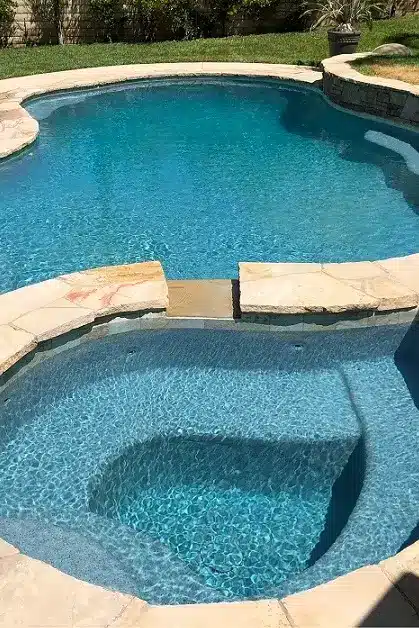 Weekly Service
"Thankfully we found Stanton pools, and they had the pool glistening in no time."

Travis K.

West Hills, CA
We Have Over 150 5-Star Reviews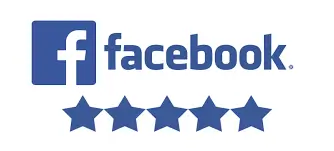 Trusted Simi Valley Pool Maintenance and Remodeling Services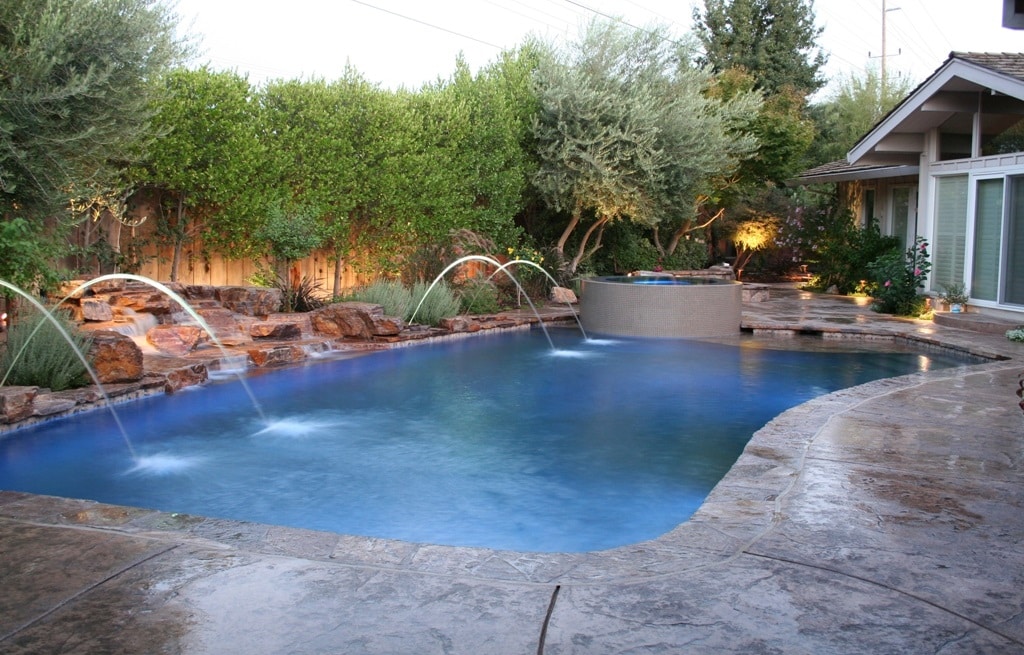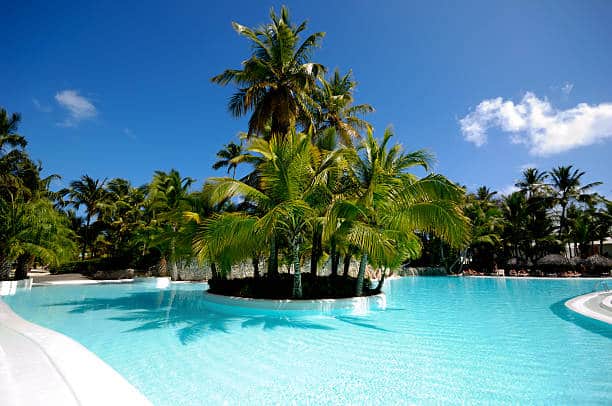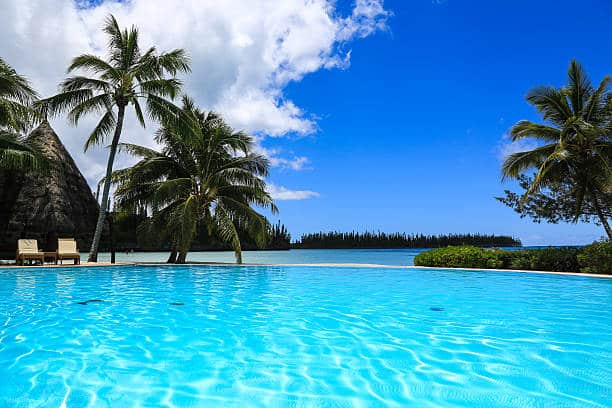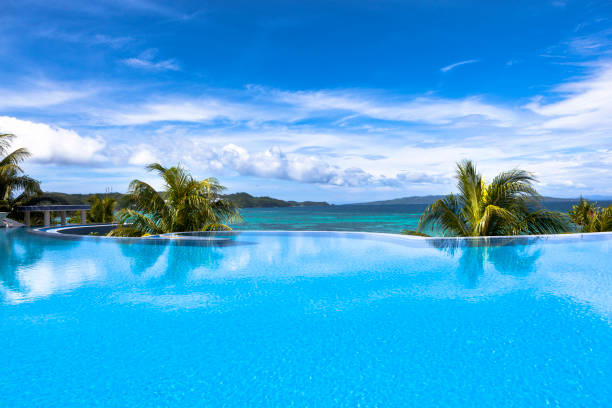 Many owners of swimming pools in Simi Valley, CA are often oblivious when it comes to knowing what sort of Simi Valley pool cleaning and maintenance are necessary to keep their pools looking great and running as great. Stanton Pools is here to shed some light on the subject at hand.
You may think that when it comes to cleaning your pool, all you need is a skimmer or a big net to collect the leaves off the water. While skimming is something that Stanton Pools can do very well, it actually takes way more than that to keep your pool clean. You shouldn't be surprised to learn that mold and other similar contaminants can grow in the water of your pool after some time. That's why Stanton Pools recommends getting them to perform weekly cleanings on your pool but if the situation gets worse, then we will have no choice but to use acid washing to clean your pool.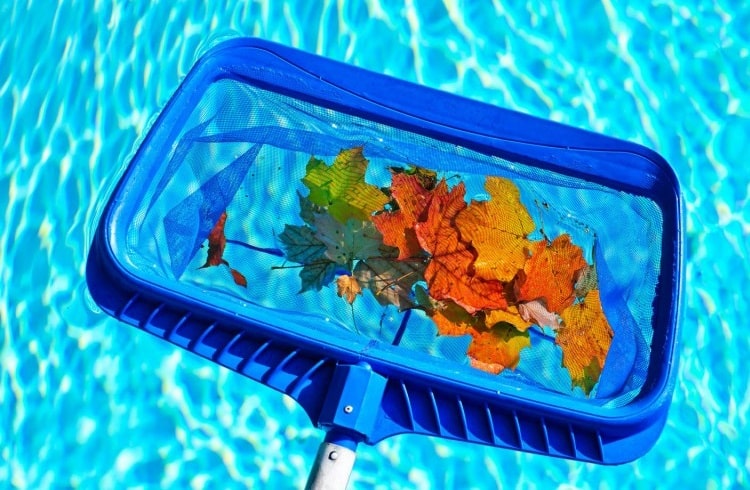 When it comes to keeping your pool completely spotless, Stanton Pools is second to none. In your weekly Simi Valley Pool cleaning, we will help you to clean and scrub your pool's walls and ladder, keeping them looking brand new. Also, we can go to clean your pool's filter system, ensuring that nothing gets clogged in it.
However, you should expect your pool to be in need of maintenance every now and then. What happens now is that we from Stanton Pools will send over our qualified technicians to assess your pool and to see which areas require repairs. For example, your pool's lights may be broken or suddenly stop functioning and the guys from Stanton Pools will know how to best replace it for you.
Tired of looking at a pool that is dated and dirty?
Tired of having a pool that doesn't look its best?
The water isn't clear, there's algae on the walls, and you just don't feel like using it even though you're paying for a weekly service?
Or, perhaps you're just moving into a new home and need someone to take care of your pool.
We totally get it! We've helped hundreds of homeowners just like you give their pool that 'sparkle' through our reliable pool maintenance.
Why you'll love using Stanton Pools
for Weekly Pool Maintenance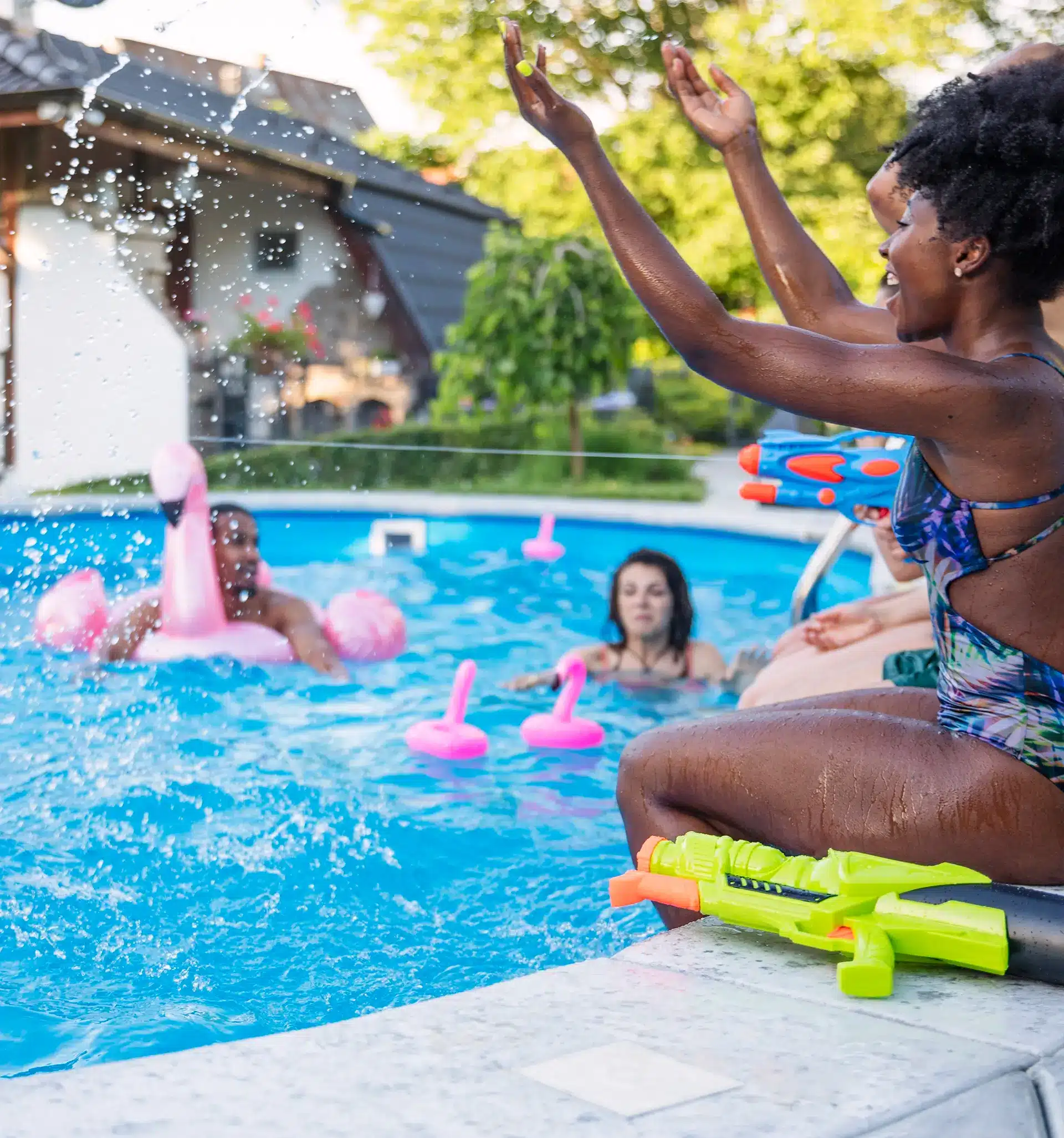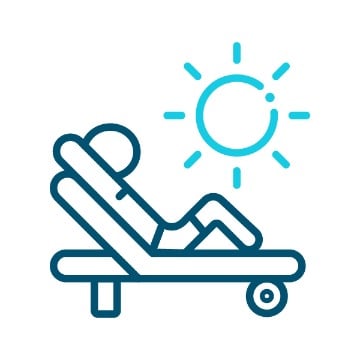 Simply Relax and Enjoy:
With our weekly service, all you have to do is admire your beautiful pool without doing any of the work. Our process is fully automated for your convenience.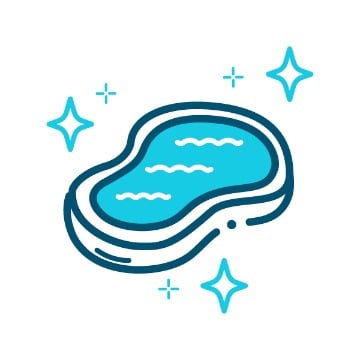 Get the Most Out of Your Pool:
Through proper chemistry and maintenance, you'll get more years of fun and memories with family and friends.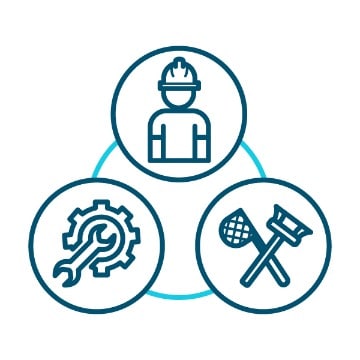 We're Your 1-Stop Shop:
We handle everything from weekly maintenance to equipment repair, so no matter what you need, we can take care of it in-house.
Let us Take Care of your Simi Valley Pool Cleaning & Maintenance

We can also help to look for problems that are less obvious than the one mentioned above. Your swimming pool's pumps and water filter may also require replacement parts after every few months or years, depending on the usage. Not only will we do all of this for you, but you will also get to enjoy your pool every day of the year at Simi Valley, CA.
Pool Services we Offer in Simi Valley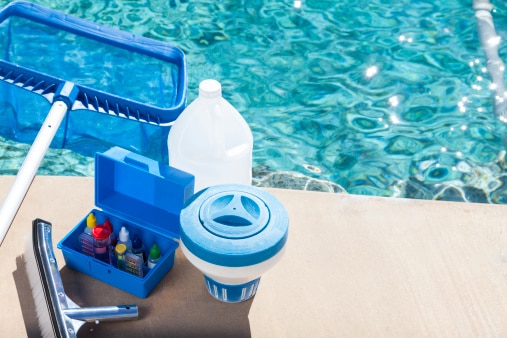 1. Pool Heater Installation
We, at Stanton Pools, offer professional quality pool heater installation services. We are experts in all types of swimming pool heaters including those with various power settings as well as pool heaters that use different energy sources. That's why we're the number one choice for pool heater installation for pool owners looking for Moorpark pool services. We believe that no pool owner should let their region's winter chill get in the way of them enjoying their pool. We can help you extend your pool season and the time you spend having fun with your family by installing the right pool heater for your backyard pool. Pool heaters not only allow you to get in the water longer, but also help you combat ice-damage and cracked pool equipment.
We know how pool heaters from different manufacturers are installed. We've been working on various pools for well over a decade now and we know that in this undertaking, doing it right matters. If you need help with installing a new heater for your pool or anything related to pool heaters, we're the right people to call.
Not only are we the best in pool heater installation, but we are also the go-to pool professionals when it comes to pool equipment repair. Your pool equipment may fail or break down for many reasons. These include age, wear and tear, the lack of cleaning and maintenance, and other factors. Our expert pool professionals will help you identify the cause of the problem, and at the same time, offer practical advice and solutions to help give your pool equipment a new lease in life. When our licensed technicians advise you to upgrade to a new system, rest assured that they have your best interest at heart; just ask our customers at our Malibu pool services. We treat customers like family.
We, at Stanton Pools, service pools, spas, and hot tubs of all shapes and sizes. We are knowledgeable in all pool equipment and systems and can help repair both old and modern equipment. Our technicians are backed not only with proper training, but also with the experience to help you diagnose and rehabilitate your damaged and worn out pool equipment. Not only are they periodically updated with the latest in pool and spa equipment, but they also have the practical experience to back them up. They complete an average of 50 to 100 pools annually with projects involving major undertaking of pool equipment repair. We're proud to be the number one in pool equipment repair and we're proud to be Simi Valley's finest.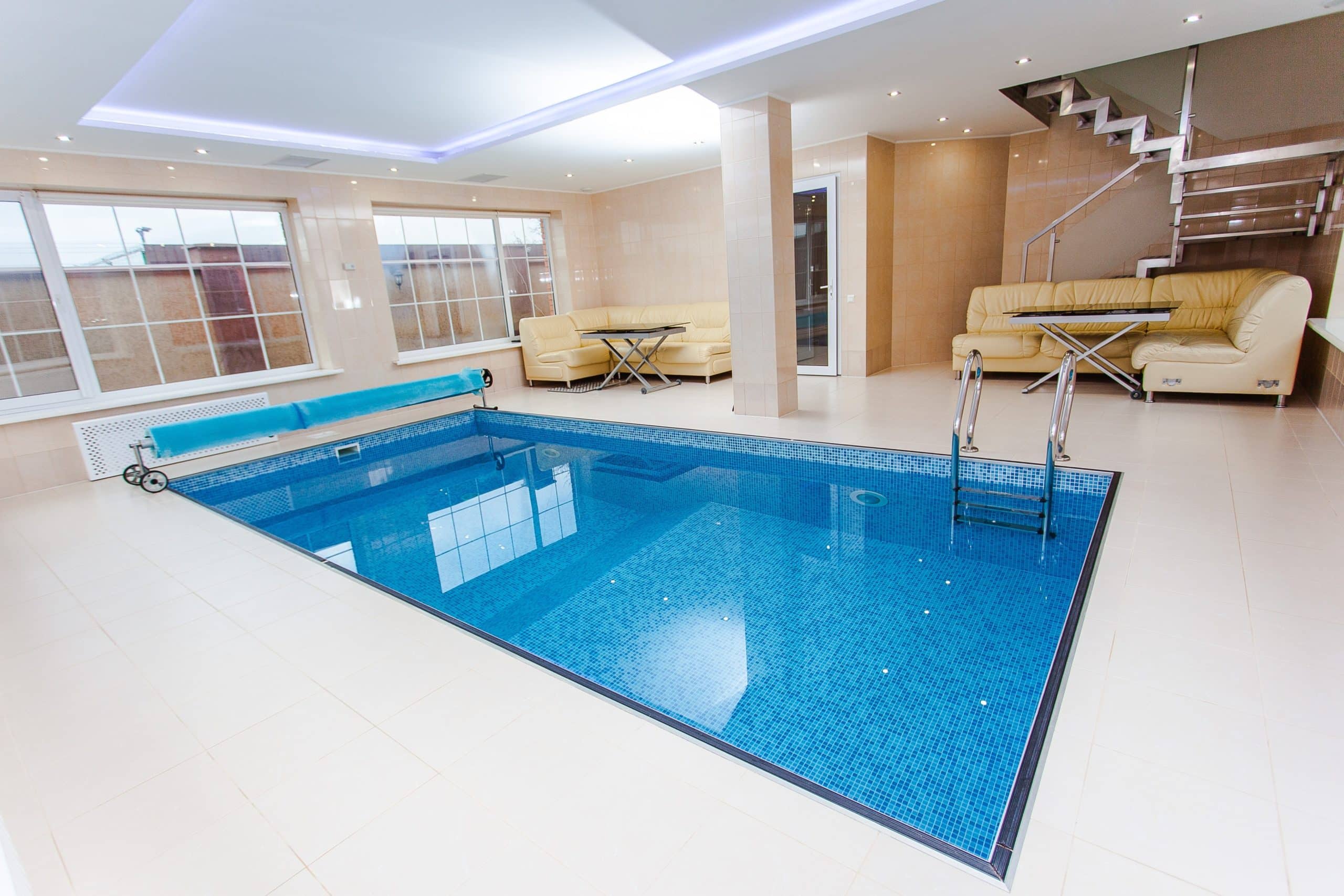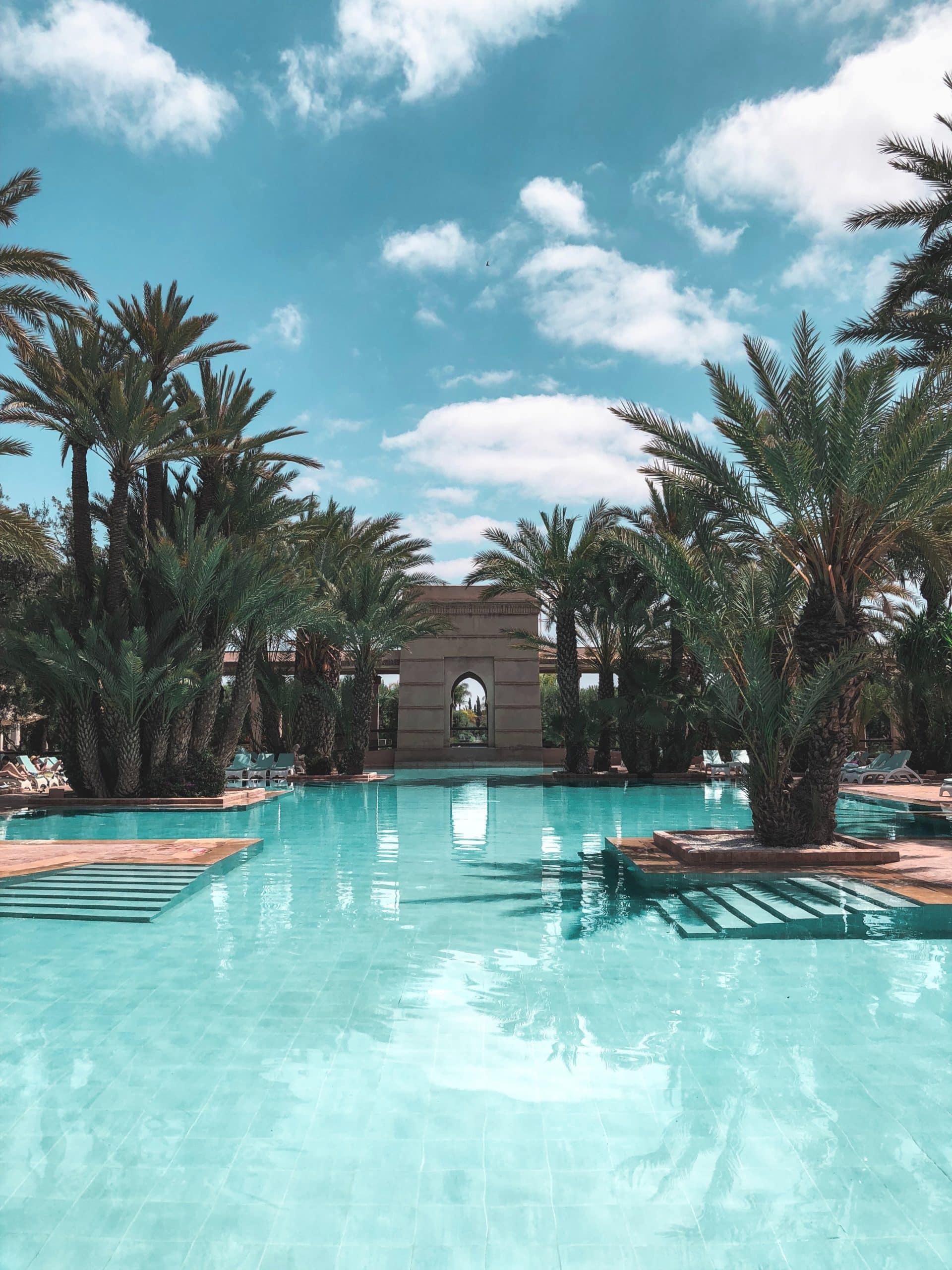 3. Swimming Pool Maintenance
Stanton Pools also offer services that cater to swimming pool maintenance. We have a weekly pool cleaning service that boats one of the most comprehensive inclusions on the market. Our weekly cleaning service includes cleaning and skimming the pool water to remove floating dirt and debris. You'll also enjoy the benefit of having the pool walls and the steps brushed to dislodge any buildup that might have occurred in the pool's surface. This is finished by vacuuming the pool to remove any dirt that has settled on the pool floor. Our weekly cleaning service also includes checking the proper operation of your pool equipment as well as briefly reviewing the overall structural integrity of your pool. We'll also check the pool and spa lights for you. Lastly, you can take advantage of our professional quality water chemistry tests and have professional individuals adjust the water for you.
We also offer specialized pool maintenance for pools that use saltwater systems, pools that require pump repair and replacement and installation of energy-efficient variable speed pool pumps as well as pool owners that want to have automated systems installed on their pool. We also offer other services including pool remodeling, pool plaster, and pool resurfacing. While stunning backyard pools take a lot of effort to build, they sure take twice the effort to maintain. Give your pool the professional treatment – contact Stanton Pools today.
As we've briefly covered above, pool heater installation is something that we're known for. On that same note, many pool owners also come to use us when they need help with pool heater repair. The same way we know a lot about how pool heaters are installed, we also know a lot about how they operate, what makes them work, and what stops them from working. Pool heaters can fail or give out for a number of reasons. We can help you find out why your pool heater stopped working and save it from kicking the bucket.
We have worked on gas pool heaters, electric pool heaters, and even solar-powered pool heaters. Trust in our experience to deliver quality repairs for your swimming pool heater.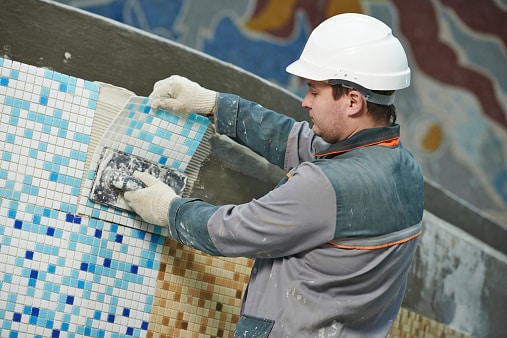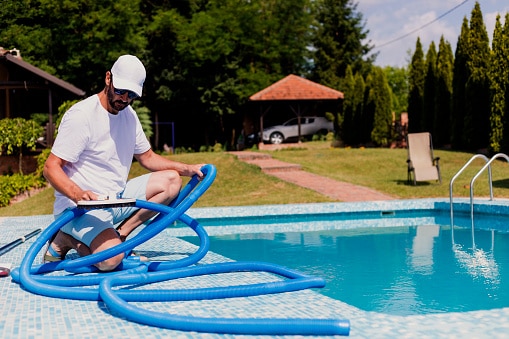 5. LADWP Pool Pump Rebate
We, at Stanton Pools, offer installation of variable speed pool pumps that will help you qualify for the Los Angeles Department of Water and Power (LADWP) pool pump rebate program. Our services can help you enjoy the benefits of using a variable, speed pool pump while saving money on electric bills.
Contact us today to find out more about how our services can help you qualify for this initiative.
Want to work with us for weekly pool
service? It's as easy as 1-2-3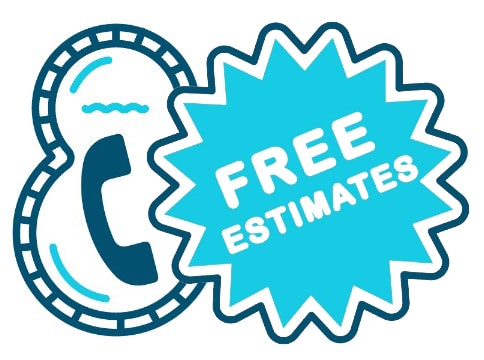 1. Call Us For An Estimate:
Often times, we can provide you with a monthly price simply by asking a few questions and viewing your pool on Google Earth.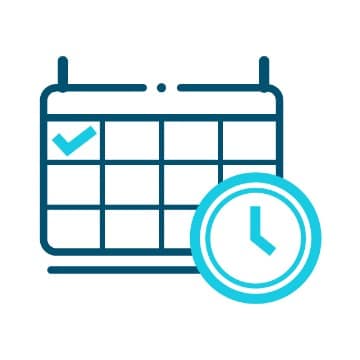 2. Sign Up And Schedule A Start Date:
Simply e-sign our service letter and we can often start service that week.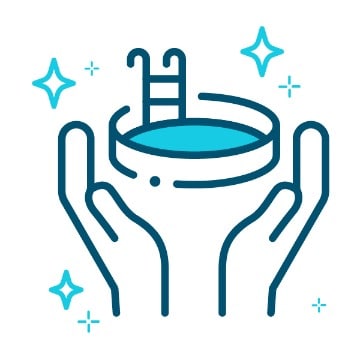 3. Enjoy Your Refreshingly Clean Pool:
It's that easy. We handle all your pool service needs so you can relax and admire your sparkling pool.
Here are the services included with
our weekly pool maintenance: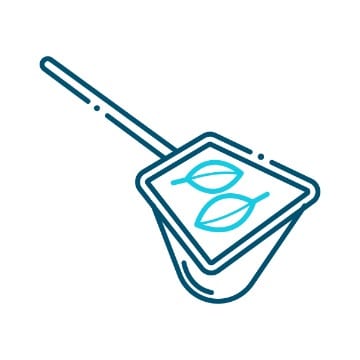 1. Vacuuming, Brushing, and Netting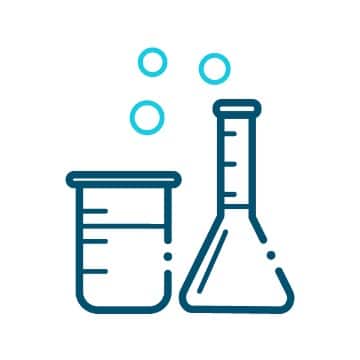 2. Balancing of Chemicals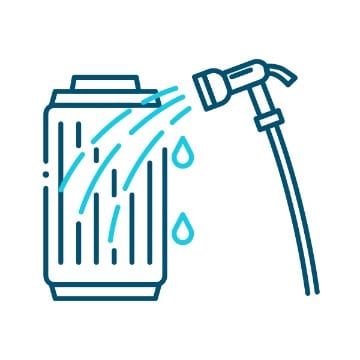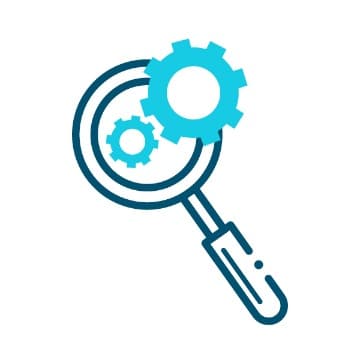 4. Checking the Equipment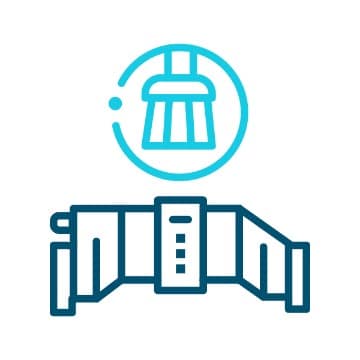 5. Cleaning and Diagnosing Salt Systems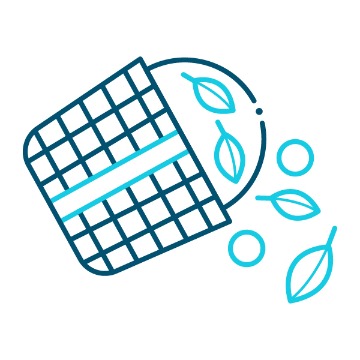 6. Emptying Pump and Skimmer Baskets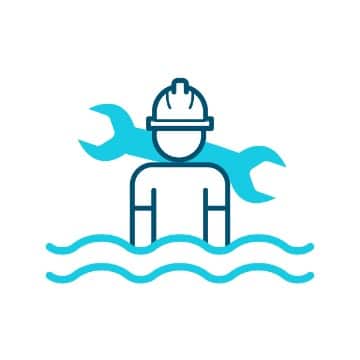 7. Performing Equipment Repairs
Are We A Good Fit?
Here are some of the most frequent questions we get asked
Why should I work with a pool service company instead of an individual pool maintenance technician?
A full service company can handle more than just the cleaning – repairing leaks, installing a new pump, fixing your heater, etc. We can handle virtually everything your pool may need.
Does Stanton Pools offer every-other-week service?
In Southern California, it is not possible to keep chemicals balanced and algae under control with every-other-week service. Therefore, we only offer weekly pool maintenance.
Why is it so important to work with a company that is certified and trained by LA County Health?
LA County Health has one of the strictest chemical standards. With Stanton Pools' certification, you can be confident we know exactly how to maintain proper chemical levels for your safety and your pool's longevity.
Why should my pool service company be licensed and insured?
By working with a licensed, bonded, and insured pool maintenance company, you can rest assured we have the knowledge, experience, and coverage to safely care for your pool. We've got you completely covered.
I need pool service on a specific day. Can Stanton Pools help me?
We have availability on most days. If we aren't able to provide service on your most preferred day, however, we can often move our schedule around in the near future to accommodate you.

Do I have to prepay for my weekly pool service?
We never ask for payments in advance, and we never ask for deposits. We truly earn your trust every week and only collect payment after services have been completed.
Pool Service Areas
For your convenience, we service the following cities in Ventura County and the Conejo, Simi and San Fernando Valleys.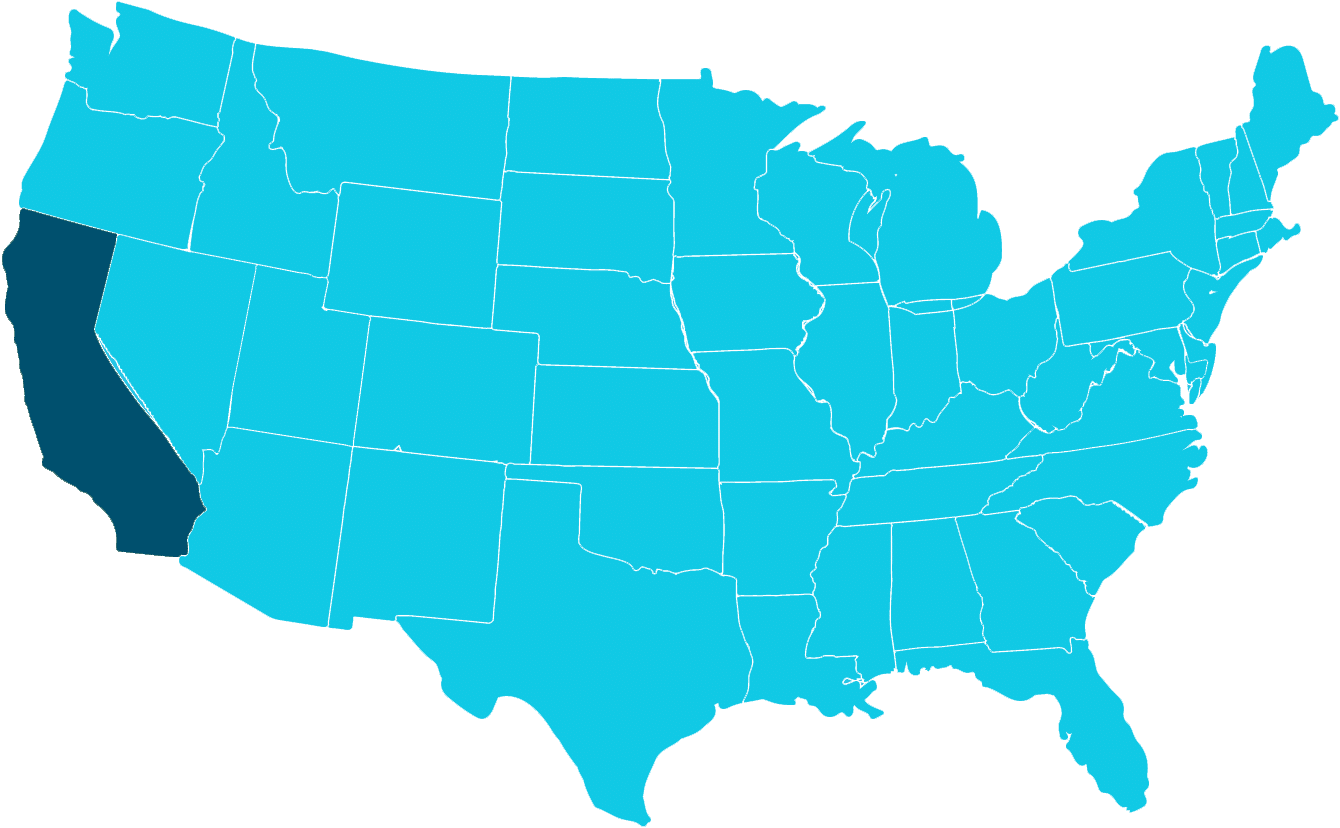 Learn more about how we can help you get the most out of your pool.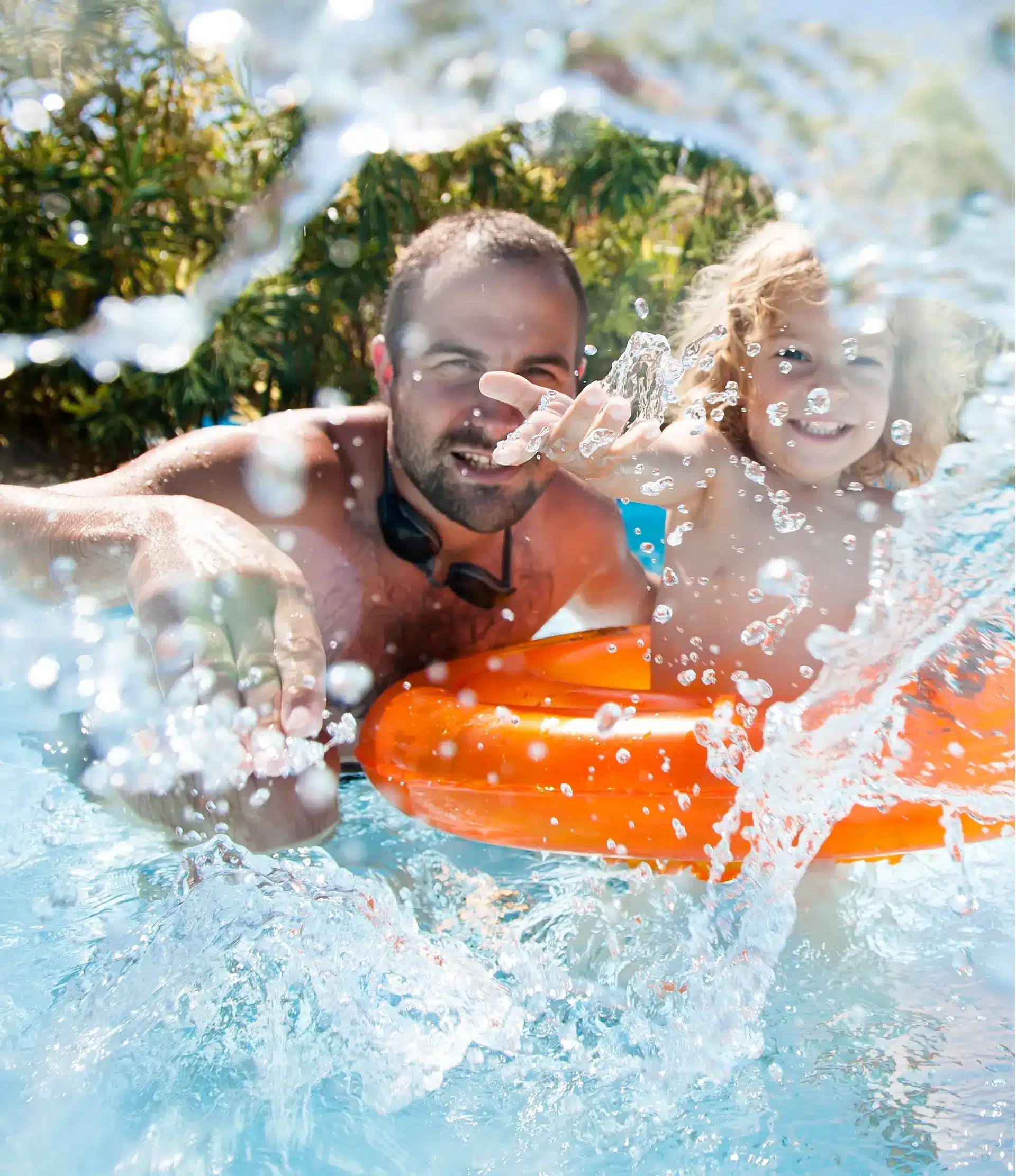 Learn more about how we can help you get the most out of your pool.