West Hills Pool Cleaning and Maintenance
We take care of your West Hills pool. You enjoy it
Contact Us Today
Trusted West Hills Pool Maintenance and Remodeling Services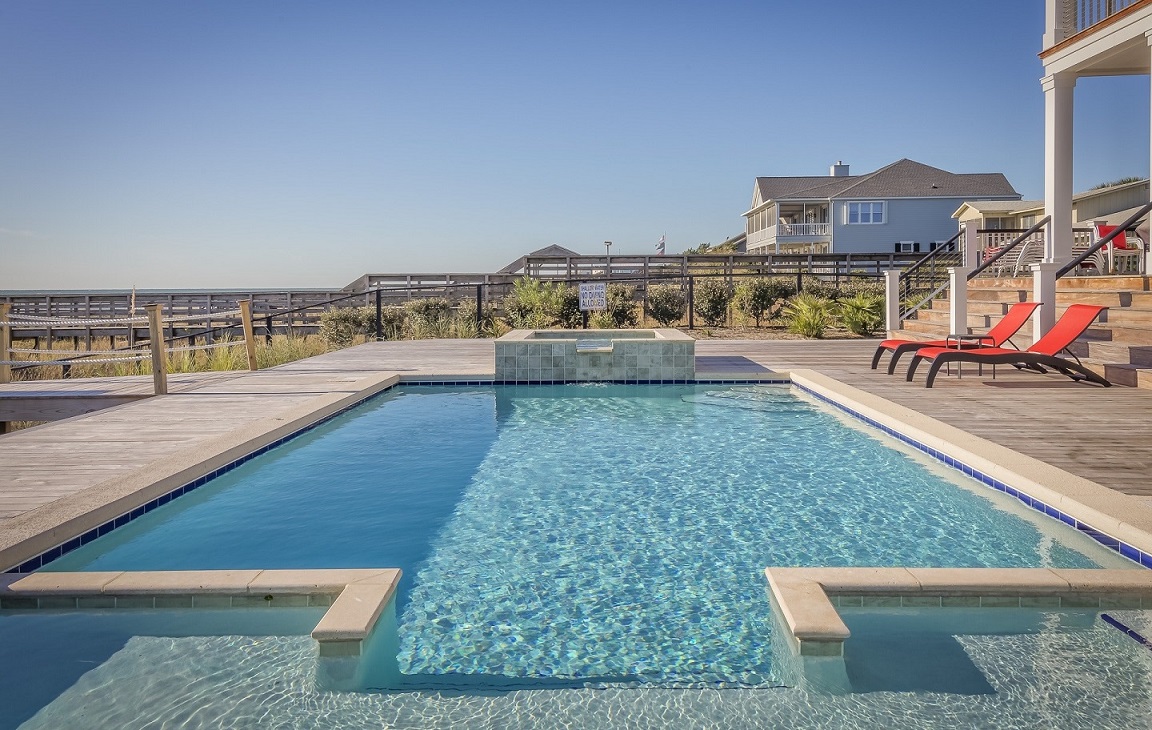 So you have found the ultimate addition to your home in West Hills CA that you think will skyrocket you to the top of the popularity list in the neighborhood, a swimming pool. However, we at Stanton Pools can tell you that buying your pool and maintaining it are two very different things. But here's the good part: you don't have to lift a finger to get it done. May it be pool plastering, remodeling or pool cleaning service, we got your back.
When it comes to keeping your pool well-maintained and clean after every use takes a lot of time and know-how to get the job done. Why bother worrying over that when the professionals at Stanton Pools already have the necessary expertise to perform pool services like performing a water balance test and adjustment, while also keeping your pool clean through emptying of the skimmer and pump baskets?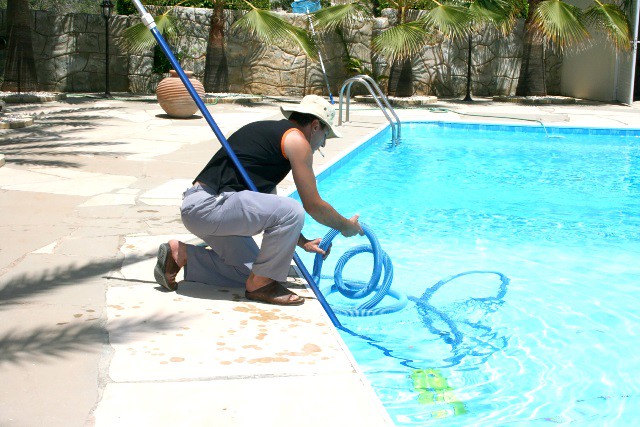 If you are not someone who is in the industry then there's very little chance that you would know how to work the equipment necessary to maintain your pool. And even if you did, how do you know when said equipment themselves need maintenance? That is why Stanton Pools is everything you need and more because we can even help to check if your pool cleaning equipment need to be replaced or maintained.
Cleanliness is everything when it comes to owning a pool in West Hills CA. Nobody wants to dive into a dirty looking pool with murky water and that is why Stanton Pools will help with your West Hills pool cleaning by vacuuming it for you and giving its tiles a proper scrubbing. All of this hard work is done to ensure your pool stays clean and continues working like a charm.
It is easy to think that after buying your pool, your troubles will be over but fact could not be further from reality as your troubles have only just begun. This is because a pool demands a certain level of energy from you in order to keep it in working condition and also for it to be clean. With Stanton Pools, you won't have to do any of that on your own.
Pool Services we Offer in West Hills:
1. Pool Heater
Pool heaters are important. Not only do they extend swim season, but they allow for precise temperature adjustment when need be. In most cases, the heat of the sun alone can't keep your swimming pool water warm enough for when you want to take dips in West Hills' mild and wet winters. Having a pool heater can keep your pool water comfortable enough for both kids and elderlies to swim in whatever weather comes your way. A swimming pool heater can help you make the most of your investment, allowing you to use your swimming pool all year round.
Not having to worry about how cold the water in your swimming pool is is priceless. Moreover, keeping your swimming pool water at a comfortable 80-degree level throughout the year allows you to spend more time with your family, entertaining guests, or maybe just some alone time for when you want some R&R after a long and busy work week. A swimming pool heater is a valuable addition to your aquatic haven, allowing you to turn your private pool into a place of healing and recovery. Increasing the temperature level of your pool water via the swimming pool heater can help you reap the potential health benefits of hydrotherapy.
We at Stanton Pools are experts in swimming pool heaters. From installation to maintenance, we've got you covered.
2. Pool Repair
Time wears everything, including your swimming pool.
As your swimming pool ages, it's common to see superficial cracks, fissures, and dents. While having inconsequential effects on the aesthetic value of your private pool, these manifestations of weathering also affect your swimming pool's overall structural integrity, putting both you and your investment at risk. Rips and ruptures in the pool wall can make swimming uncomfortable while rough patches in the pool floor can make walking around your swimming pool somewhat painful and intolerable. Stains in the pool surface, split and fractured tiles, and outdated pool decks are also some of the most common problems pool owners encounter. Some of our clients for Woodland Hills pool cleaning are also keen on swimming pool repairs. That's because having your private pool maintained by professionals can save you money in the long run.
You wouldn't want your guests talking about how bad your swimming pool is. Furthermore, you don't want anyone getting injured when holding parties and gatherings in your property. Your West Hills swimming pool should be a place of festivity and not a place of worry.
Luckily, these damages can be repaired, bringing your swimming pool back to its former glory. We at Stanton Pools offer swimming pool repair services from basic solutions like tile and coping restoration, swimming pool plastering, swimming pool resurfacing, swimming pool equipment rehabilitation, and complete swimming pool renovations.
3. Pool Companies
As one of the premier pool companies in California, Stanton Pools offer comprehensive swimming pool solutions to match your every need. We're the best at what we do, which is why our clients treat us like family.
When selecting a swimming pool company to care for your private pool, make sure to choose the best.
Make it count. Make it Stanton Pools.
4. Pool Pumps
Responsible for the many functions of your swimming pool, pool pumps are one of the most important pieces of equipment a pool owner can have.
Having been in the business for years, we at Stanton Pools know swimming pool pumps better than anyone else. We make sure that your swimming pool pump is cared for properly by checking that the pipes correspond to the capacity of your pool pump. Likewise, proper size, exact measurement, correct dimensions, and appropriate proportions are considered when installing and repairing your swimming pool pump. Should you choose to have a new swimming pool pump installed, our professional pool pump experts will make sure that the plumbing and the electrical components required to run the pump are put in place before the glue is applied for a look as seamless as your pool. Don't worry, we'll make sure that the plumbing and the electrical components will all meet your city and state building codes.
Furthermore, we apply a finishing paint on your your PVC when we do full equipment set installations to protect it from the elements and match the aesthetic appeal of your pool.
5. DWP Pool Pump Rebate
The Los Angeles Department of Water and Power (DWP) rebate program helps you save money when you use a qualified variable speed pool pump to run your pool. It's a win-win for local pool owners because they get to have the latest variable speed swimming pool pumps for their residential swimming pools and get money they can use to help maintain their private swimming pools from DWP.
Interested?
We can help you take advantage of this rebate program while getting the best equipment for your swimming pool. Contact Stanton Pools today and learn more about the DWP rebate program and the qualified swimming pool pumps you can use on your swimming pool today.
Weekly Cleanings
Perform a water chemical balance test and adjustment
Empty the skimmer and pump baskets
Confirm proper operation of the pool equipment
Check the swimming pool and spa lights
Net and vacuum the pool
Review the integrity of the pool surface, deck and coping
Brush the swimming pool walls and steps
Specialized Maintenance
Salt water conversions
Pump repair and replacement
Energy efficient, VS pump installs
Heater repair and replacement
Wi-Fi remote system installation
And more...
Pool Remodeling and Replastering
Stanton Pools, Inc. is a fully licensed, bonded, and insured pool maintenance, repair, and construction company.  Some of our specialties include:
Complete swimming pool remodels
Swimming pool renovations and repair
Pool plaster and resurfacing
Tile and coping upgrades
Copper to PVC plumbing conversions
Complete equipment upgrades and relocation
Since I began in 2008, I have cultivated a successful business servicing customers' pool needs in the Conejo, San Fernando, and Simi Valleys.
Don't just take my word for it. Take a look at what our satisfied customers had to say below.
Hundreds of Satisfied Customers
"It's been a little over a month since Stanton Pools finished re-plastering/tiling our pool. I wish I had written a review earlier, but we've been enjoying our pool so much! Everything was perfect, and they did a great job! We really liked that this company communicated using modern technology - email, text, online forms, and digitally sending payment. This is an honest company from the start to the end. We highly recommend them!"
"We have used a prior pool service for a period of over 15 years and over time we noted that they did not provide proper service and ignored our unique issues with the pool turning very green with algae and the stone turning various shares of purple. We had it and just recently hired Stanton Pools to assist us in our weekly service of our pebble tec pool. Within a period of two weeks the pool sparkles, the green algae is all but history for us and we are starting to see the purple hues on the stonework fading. Eric has been very responsive to all of our questions and needs and once again our pool feels and looks refreshing. We look forward to many continued years of relationship with the company and with most sincerity can highly recommend Stanton Pools. A wise choice for us!"
"Eric as the contractor we chose to renovate our pool, which was a total mess. All the sub-contractors he used were superb. Starting with the demolition crew, the plumbers, electrician, tile crew equipment and plastering / pebble crew. Eric coordinated everyone and kept us informed of the progress and what to expect next. A suggestion: we chose the darker color mini pebble, which keeps the pool at a high temperature of 82-85 F during the hot summer days, so it is not necessary to warm the pool during the summer. We are very happy with the result"
"Eric is fantastic! We just purchased a home with a pool that hadn't been serviced in a while, and he came out, gave me a brief tutorial on my pool and equipment and made sure the pool was cleaned and chemically balanced as soon as possible."
You are our top priority. Feel free to call or email us anytime.
PO Box 6391
Westlake Village
CA 91359
Get Started...It is Risk FREE!