Winnetka Pool Cleaning and Maintenance
We take care of your Winnetka pool. You enjoy it
Contact Us Today
Trusted Winnetka Pool Maintenance and Remodeling Services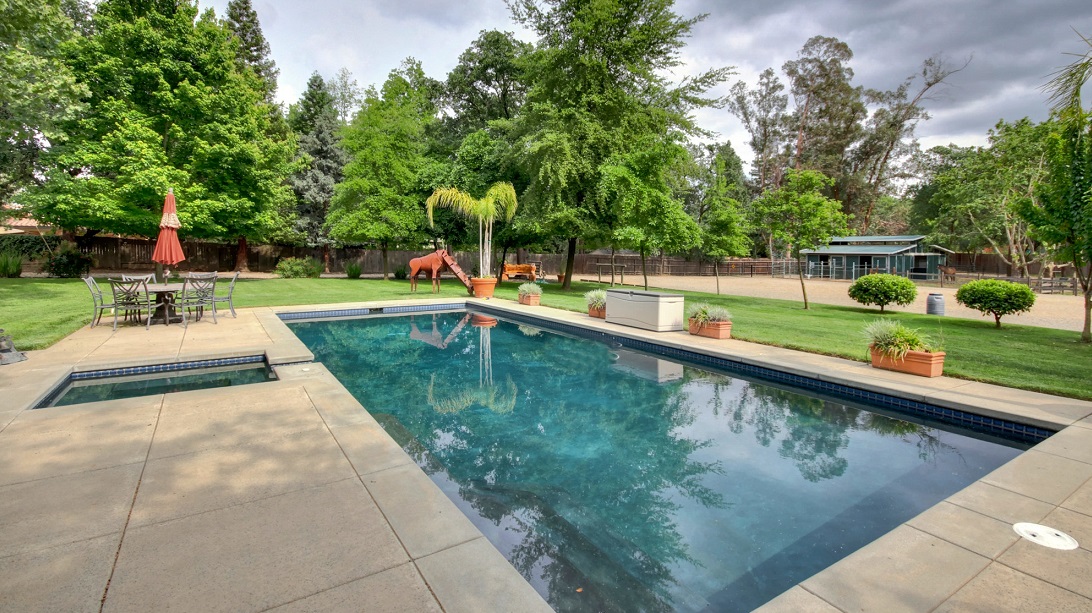 When you're living in as scenic a location as Winnetka, a swimming pool is a must for any modern household. And while getting a swimming pool installed at your place is easy, what is challenging to get is good Winnetka pool cleaning services.
As every homeowner knows, installing a pool is only half the story. The real task begins when you have to perform regular pool maintenance. And this is precisely where Stanton Pools' Winnetka pool maintenance services come into the picture. Our experts can effortlessly take care of every pool related issue that you're facing.
Whether it's cracked, and broken pool walls are becoming your eyesores, or peeling pool plaster that demands changing, we've got you covered. Our experienced professionals can visit your place and perform a thorough inspection of what needs to be done.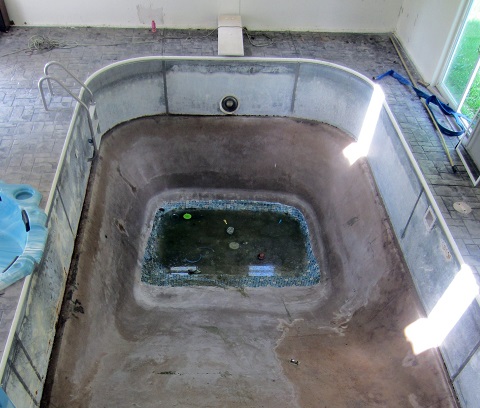 Once they are sure what you need, they'll begin their operations. But first, they'll inform you about the steps that need to be taken. It may be that a simple pool replastering is in order. However, for older pools that require significant upkeep, it's best to go for a complete pool remodel. Whatever your pool needs, our Winnetka pool remodeling services are your best bet.
Let Us Take Care Of Your Winnetka Pool Cleaning And Maintenance
Pool cleaning is not a job for the faint-of-heart novices. It takes a lot of expertise and domain experience to perform pool maintenance that speaks for itself.
That's why we urge you to contact Stanton Pools for all your pool cleaning requirements. We use the latest and best equipment to ensure that your pool becomes the jewel of the neighborhood.
However, we also pay attention to function as well as form. No other Winnetka pool remodeling service can add the level of efficacy to your pool equipment as Stanton Pools. Just give us a call today and let us make all the difference. We guarantee you won't need to go anywhere else for your pool cleaning, ever.
Pool Services We Offer In Winnetka
1. Weekly Pool Service
Pool cleaning can never be a single task; instead, it's a continuous effort that demands inspection at regular intervals. This translates to saying that you should have your pool cleaned at least once a week.
Why is this required? Just think: your pool will naturally gather dirt and debris such as broken twigs, leaves, and dead insects. These can sink to the bottom of the pool where they'll rot and contaminate the pool water.
Further, the lack of regular pool maintenance can lead to structural problems. You might even have to go for a complete pool remodeling job if you don't get your pool regularly cleaned.
At Stanton Pools, we are always ready to take care of all your Winnetka pool cleaning needs. From pool plaster jobs to complete pool remodels, we do it all. And much more affordably than others. Just contact us today to know more.
2. Complete Swimming Pool Remodels
While weekly pool cleaning can help improve its longevity, after a time, you need to go for a complete pool remodel job. It's best that you do so, for older pools tend to become dirty as well as dangerous with the passage of time. No matter how dilapidated your pool has become, we can transform it into a modern marvel, just like how we took care of our most recent Hidden Hills pool service.
Whether it's a new shade of pool tiles that you need, or a complete pebble finish that you desire, our experts can get it done. What's more, we involve you in every step of the way, so that you can incorporate inputs whenever necessary. That's the kind of flexibility no one but Stanton Pools can provide.
3. Salt Water Conversions
Traditional pools use chlorine as a water disinfectant. While the chemical does take care of microbial contaminants, it also has a harsh impact on your skin and eyes. What's more, chlorinated water can bleach your swimwear and discolor it.
That's why Stanton Pools recommends you get a saltwater conversion done immediately. Saltwater pools use a salt-chlorine generator to purify the pool and maintain a healthy pH level.
Using a saltwater pool not only frees you from skin problems and eye irritation, but also protects your family from long-term chlorine exposure. However, keep in mind that saltwater conversions are a specialized task that can only be done by professionals. So contact us today and see the magic happen.
4. Pool Plaster And Resurfacing
Your private pool may be your pride and joy, but it doesn't stay that way without significant effort. Such lack of attention to your pool is most often reflected in peeling pool plaster, cracks, and fissures on the walls.
When you begin to see such visible degradation on the pool walls, know that you're in need of pool replastering. And when it comes to Winnetka pool plastering, Stanton Pools is your go-to option.
Using the latest equipment, we perform every step needed for your pool replastering to be a success. From draining the pool and chipping the old plaster to applying the new surface, everything is done with immaculate expertise that speaks for itself. With us by your side, you only have to wonder at the beauty of your renewed pool.
5. Pump Repair And Replacement
While pool plaster jobs can give your swimming area an aesthetic and structural boost, it is equally important to pay attention to background equipment.
For example, the pump of your swimming pool is one such important piece of machinery. Due to continued exposure to water, your pool filters and pump may get damaged. Also, long-term neglect can result in significant risks such as electrical hazards.
That's why at Stanton Pools, we specialize in pool pump repair and replacement. Our experts are well versed in the mechanics of pool pumps and associated machinery. That's why when we undertake any Winnetka pool plastering or remodeling, we advise the owners to have the pump looked into, as well.
Not only can we repair your existing equipment, but also provide quality replacements at an affordable cost. What's more, we even apply a coat of paint to the machinery to protect it from environmental wear and tear.
Here at Stanton Pools, we don't believe in doing a surface-level job. We take time to look into the depths of the problem and ensure that everything goes picture-perfect for your pool remodel service.
6. Complete Equipment Upgrades And Relocation
Need to change the location of your pool equipment? Well, at Stanton Pools, we provide the best pool equipment relocation services that money can buy. With us, you no longer need to worry about lugging hefty equipment across the yard. To top it all, we even handle equipment upgrades so that you can jazz up any pool like never before!
7. WiFi Remote System Installation
Stanton Pools experts believe in being future-ready. That's why we provide complete WiFi remote solutions for your pools. Just imagine, along with a pool remodeling job, you can set up your pool to be WiFi ready. Control equipment using the internet, and have a rocking time!
Weekly Cleanings
Perform a water chemical balance test and adjustment
Empty the skimmer and pump baskets
Confirm proper operation of the pool equipment
Check the swimming pool and spa lights
Net and vacuum the pool
Review the integrity of the pool surface, deck and coping
Brush the swimming pool walls and steps
Specialized Maintenance
Salt water conversions
Pump repair and replacement
Energy efficient, VS pump installs
Heater repair and replacement
Wi-Fi remote system installation
And more...
Pool Remodeling and Replastering
Stanton Pools, Inc. is a fully licensed, bonded, and insured pool maintenance, repair, and construction company.  Some of our specialties include:
Complete swimming pool remodels
Swimming pool renovations and repair
Pool plaster and resurfacing
Tile and coping upgrades
Copper to PVC plumbing conversions
Complete equipment upgrades and relocation
Since I began in 2008, I have cultivated a successful business servicing customers' pool needs in the Conejo, San Fernando, and Simi Valleys.
Don't just take my word for it. Take a look at what our satisfied customers had to say below.
Hundreds of Satisfied Customers
"It's been a little over a month since Stanton Pools finished re-plastering/tiling our pool. I wish I had written a review earlier, but we've been enjoying our pool so much! Everything was perfect, and they did a great job! We really liked that this company communicated using modern technology - email, text, online forms, and digitally sending payment. This is an honest company from the start to the end. We highly recommend them!"
"We have used a prior pool service for a period of over 15 years and over time we noted that they did not provide proper service and ignored our unique issues with the pool turning very green with algae and the stone turning various shares of purple. We had it and just recently hired Stanton Pools to assist us in our weekly service of our pebble tec pool. Within a period of two weeks the pool sparkles, the green algae is all but history for us and we are starting to see the purple hues on the stonework fading. Eric has been very responsive to all of our questions and needs and once again our pool feels and looks refreshing. We look forward to many continued years of relationship with the company and with most sincerity can highly recommend Stanton Pools. A wise choice for us!"
"Eric as the contractor we chose to renovate our pool, which was a total mess. All the sub-contractors he used were superb. Starting with the demolition crew, the plumbers, electrician, tile crew equipment and plastering / pebble crew. Eric coordinated everyone and kept us informed of the progress and what to expect next. A suggestion: we chose the darker color mini pebble, which keeps the pool at a high temperature of 82-85 F during the hot summer days, so it is not necessary to warm the pool during the summer. We are very happy with the result"
"Eric is fantastic! We just purchased a home with a pool that hadn't been serviced in a while, and he came out, gave me a brief tutorial on my pool and equipment and made sure the pool was cleaned and chemically balanced as soon as possible."
You are our top priority. Feel free to call or email us anytime.
PO Box 6391
Westlake Village
CA 91359
Get Started...It is Risk FREE!