Hidden Hills Pool Cleaning and Maintenance
We take care of your Hidden Hills pool. You enjoy it
Contact Us Today
Trusted Hidden Hills Pool Maintenance and Remodeling Services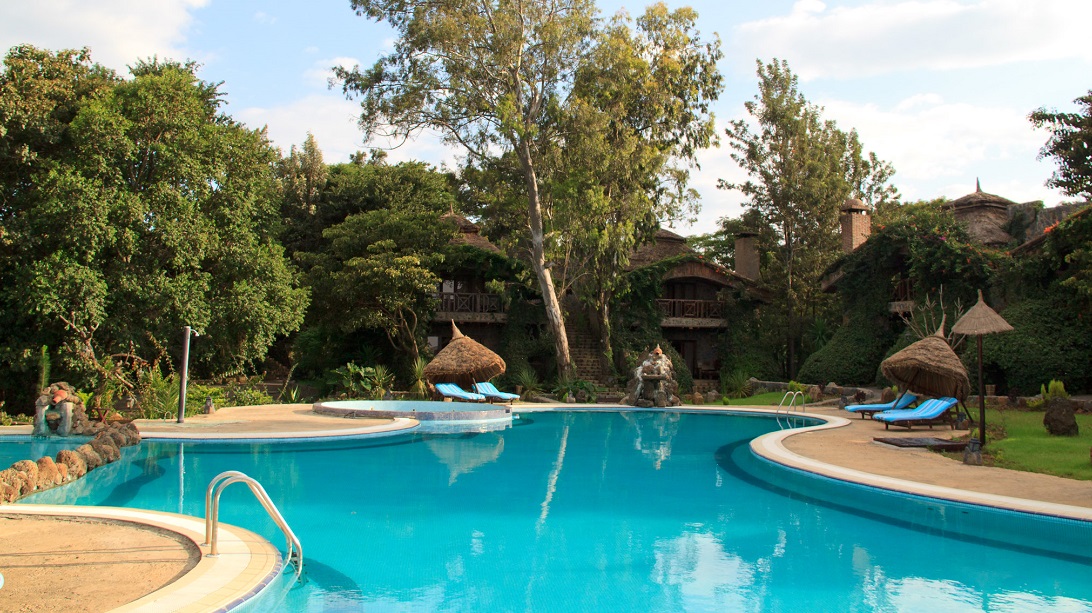 Swimming pools are one of the must-have essentials for any home in Hidden Hills. After all, when you live in a star-studded neighborhood, it's necessary to make a statement with a pristine pool. And the only way to ensure that is through regular pool cleaning. That's where Hidden Hills pool cleaning services come in.
For any pool-owner who knows a thing or two, the real job begins once the pool has been installed. Without regular cleaning and dedicated maintenance, your pool can easily fall into disuse. However, with Stanton Pools' Hidden Hills pool maintenance services, you don't have anything to worry about.
Cracked pool walls and dirty water are no longer problems that you have to contend with. Just give us a call, and our experts will be at your place to take care of the matter. Our dedicated team of professionals is always ready to be at your service.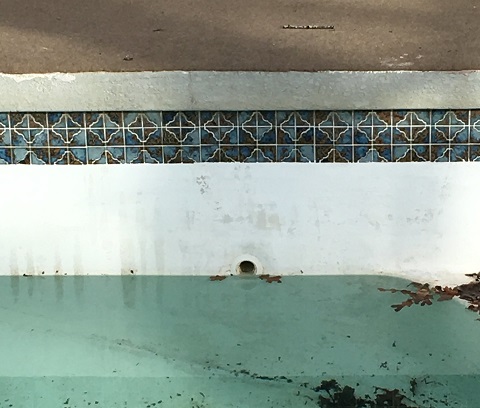 Once our professionals have gone over your pool, they'll know the extent of services that is in order. If the problem can be solved through a pool cleaning session, then they'll recommend just that. For more severe issues, however, you might need to get pool replastering done.
No matter the problem, you can be sure that our Hidden Hills pool remodeling services have the solution up their sleeves.
Let Us Take Care of Your Hidden Hills Pool Cleaning And Maintenance
Pool maintenance is not a matter that you can handle as a casual weekend chore. Instead, it's a specialized discipline that requires dedication and expertise. For this reason, we at Stanton Pools take pool cleaning very seriously.
We employ only the most experienced professionals for taking care of all pool replastering jobs. Our experts are trained in the latest domain technology that ensure your pool gets the makeover it deserves.
Not only that, we also believe that the task of treating a pool right doesn't end with a surface revamp. For any pool remodeling job, we make it a point to get to the root of the matter. This is what sets Stanton Pools apart from the other Hidden Hills pool remodeling services around. We not only talk the talk, but also walk the walk.
Just take a look at our range of Hidden Hills pool plastering and associated pool services, and you'll be convinced of our superior work ethic.
Pool Services We Offer In Hidden Hills
Pool Services We Offer In Hidden Hills
1. Weekly Pool Service
Taking good care of your pool requires more than the once-a-year pool cleaning operation. Instead, what is needed is a periodic and comprehensive approach to pool maintenance. At Stanton pools, we recommend you get your pool cleaned at least once a week.
Why do we insist on weekly pool maintenance service? There is a straightforward reason behind our logic: swimming pools need care, too. If you keep using it for extended periods without looking after its needs, then severe problems can crop up.
Ranging from smelly pool water to leaking walls and cracks, pools can develop many defects if not maintained. If you neglect your pool for long periods, you might have to go for a complete pool remodel. This is bound to be more costly than a simple pool cleaning operation.
That's why at Stanton Pools, we are determined to keep your pool top-notch. With our services by your side, you can be sure to have a pool that's the talk of the town. And we do all this at competitive rates that are attractive enough for everyone, this is also how we do it in other areas like our Chatsworth pool maintenance.
2. Complete Swimming Pool Remodels
After you've used your pool for a sufficient number of years, it's essential to get a pool remodeling done. This is not an undue expense, but rather a necessary investment that's needed to ensure its structural integrity.
As pools get older, their entire framework begins to deteriorate under the constant wear-and-tear of water. With time, it's a given that your pool will become dilapidated, thus paving the way for leaks and cracks.
Therefore, it's essential that you get a pool remodel done by Stanton Pools. Our affordable and transparent services ensure that you get a solid bang for your buck. And your pool becomes the latest social sensation.
3. Salt Water Conversions
Water is undoubtedly the most crucial element of your swimming pool, and needs to be carefully maintained. While the conventional method for this is chlorination, this has multiple side-effects.
Chlorine is a known acidic element that can have detrimental effects on your skin and eyes. It can also damage the walls of your pool, bleach the tiles, and bring about faster degradation, requiring repeated pool replastering.
That's why Stanton Pools recommends getting a saltwater conversion done immediately. Saltwater pools enable the water to maintain a healthy pH balance, and at the same time, protect your pool structure from damage.
4. Pool Plaster And Resurfacing
A pool doesn't give out on you all of a sudden; in fact, several tell-tale signs scream for a pool replastering. Symptoms such as visible fissures, cracking tiles, and degrading pool plaster all indicate a pool that's slowly inching towards destruction.
In case you see any of the above signs, be sure to reach out to Stanton Pools. Our Hidden Hills pool plastering service will take up the job immediately and ensure the continued safety of your pool.
5. Pump Repair And Replacement
Apart from providing stellar Hidden Hills pool cleaning, we also perform routine checkups, repairs, and replacements of your pool equipment. Pumps and filters often get clogged due to repeated use. This can lead to the choking of your pool machinery.
That's why to ensure this doesn't happen, we supplement our pool remodeling services with pump repairs. If needed, we can even replace the worn-out parts with original equipment. Trust Stanton Pools to provide a complete and in-depth scrutiny and repair of your pool equipment.
6. Complete Equipment Upgrades And Relocation
That pool that you used to love so much can become an out-dated eyesore after a while. That's why Stanton Pools provides the best-in-class equipment upgrades for jazzing up your pool.
Whether you're looking for a partial overhaul or complete equipment relocation, we can help you out with our dedicated services. Install LED lights, party-perfect attachments, or make your pool safer for the kids. Whatever you need, we make it happen, and at affordable rates.
7. WiFi Remote System Installation
The future is wireless, and at Stanton Pools, we don't just stop at getting the pool plastering done. Our professionals are also well adept at handling pool electronics and can make your pool completely WiFi-enabled.
This gives you the capability to control all pool equipment from the comfort of your smart device. What's more, you can manage your swimming pool from halfway across the world, if needed.
So don't wait to see your pool fade into the anonymity of time! Just give a call to Stanton Pools today and watch our pool remodel experts work wonders on your pool. We guarantee once you get a taste of our services, you won't even dream of going anywhere else.
Weekly Cleanings
Perform a water chemical balance test and adjustment
Empty the skimmer and pump baskets
Confirm proper operation of the pool equipment
Check the swimming pool and spa lights
Net and vacuum the pool
Review the integrity of the pool surface, deck and coping
Brush the swimming pool walls and steps
Specialized Maintenance
Salt water conversions
Pump repair and replacement
Energy efficient, VS pump installs
Heater repair and replacement
Wi-Fi remote system installation
And more...
Pool Remodeling and Replastering
Stanton Pools, Inc. is a fully licensed, bonded, and insured pool maintenance, repair, and construction company.  Some of our specialties include:
Complete swimming pool remodels
Swimming pool renovations and repair
Pool plaster and resurfacing
Tile and coping upgrades
Copper to PVC plumbing conversions
Complete equipment upgrades and relocation
Since I began in 2008, I have cultivated a successful business servicing customers' pool needs in the Conejo, San Fernando, and Simi Valleys.
Don't just take my word for it. Take a look at what our satisfied customers had to say below.
Hundreds of Satisfied Customers
"It's been a little over a month since Stanton Pools finished re-plastering/tiling our pool. I wish I had written a review earlier, but we've been enjoying our pool so much! Everything was perfect, and they did a great job! We really liked that this company communicated using modern technology - email, text, online forms, and digitally sending payment. This is an honest company from the start to the end. We highly recommend them!"
"We have used a prior pool service for a period of over 15 years and over time we noted that they did not provide proper service and ignored our unique issues with the pool turning very green with algae and the stone turning various shares of purple. We had it and just recently hired Stanton Pools to assist us in our weekly service of our pebble tec pool. Within a period of two weeks the pool sparkles, the green algae is all but history for us and we are starting to see the purple hues on the stonework fading. Eric has been very responsive to all of our questions and needs and once again our pool feels and looks refreshing. We look forward to many continued years of relationship with the company and with most sincerity can highly recommend Stanton Pools. A wise choice for us!"
"Eric as the contractor we chose to renovate our pool, which was a total mess. All the sub-contractors he used were superb. Starting with the demolition crew, the plumbers, electrician, tile crew equipment and plastering / pebble crew. Eric coordinated everyone and kept us informed of the progress and what to expect next. A suggestion: we chose the darker color mini pebble, which keeps the pool at a high temperature of 82-85 F during the hot summer days, so it is not necessary to warm the pool during the summer. We are very happy with the result"
"Eric is fantastic! We just purchased a home with a pool that hadn't been serviced in a while, and he came out, gave me a brief tutorial on my pool and equipment and made sure the pool was cleaned and chemically balanced as soon as possible."
You are our top priority. Feel free to call or email us anytime.
PO Box 6391
Westlake Village
CA 91359
Get Started...It is Risk FREE!