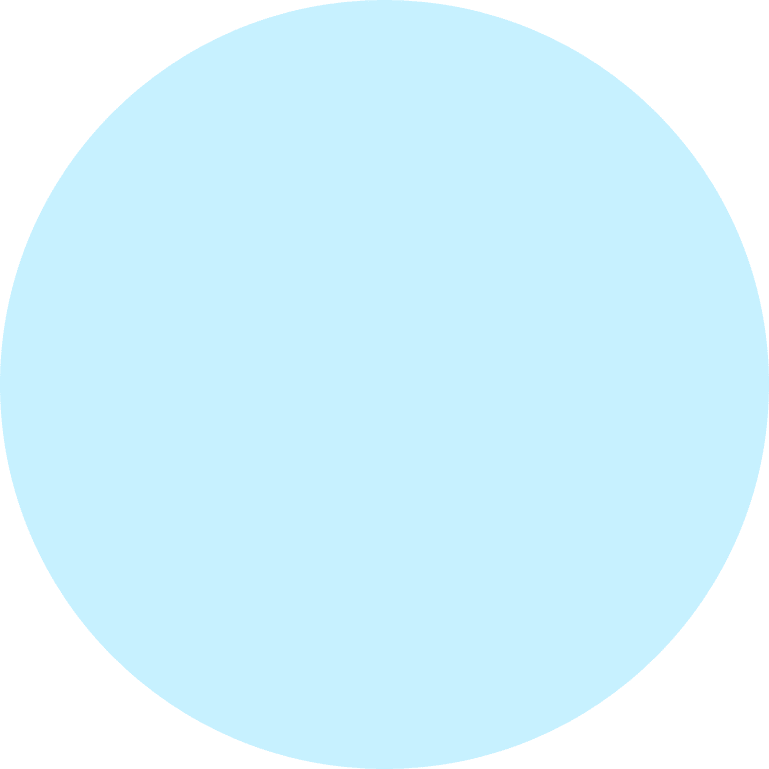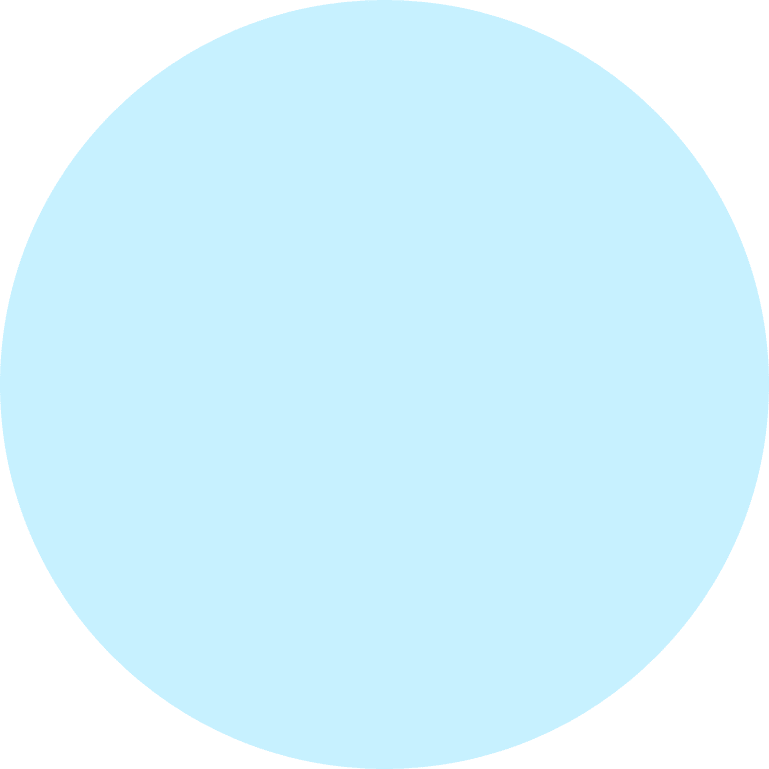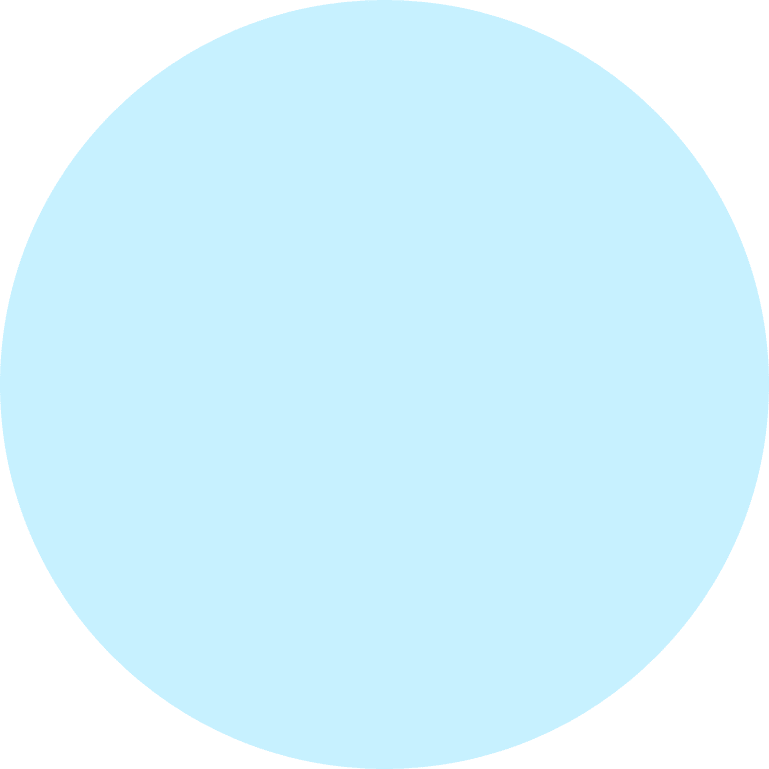 Oak Park
Pool Remodeling and Resurfacing
We take care of your Oak Park pool.
You enjoy it.
Scott Family
Video Testimonial
Stanton Pools Helps Create Memories
Everyday, we service pools to keep them looking fresh and inviting for home owners just like you. Here are just a few of our many happy customers.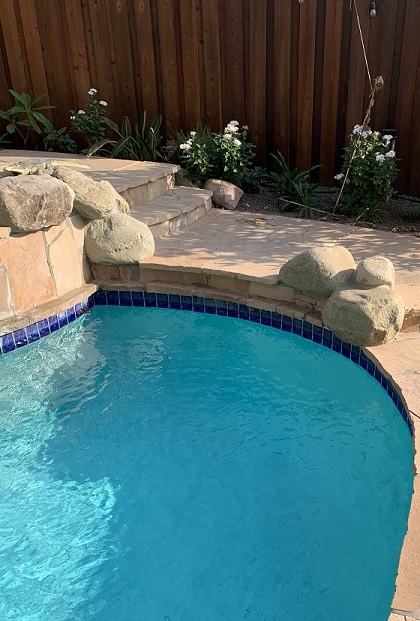 Pebble, Tile Cleaning, Lights
"Stanton Pools was communicative, professional, and overall very attentive. I love my pool."
Karen J.
Thousand Oaks, CA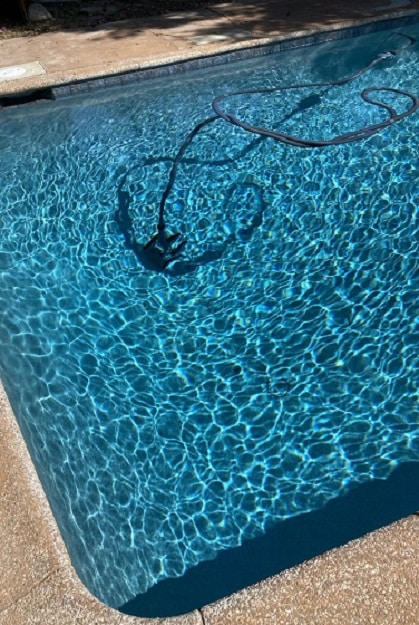 Pebble, Tile, Plumbing, Cracks
"Communication was strong the whole time and the job was completed earlier than anticipated. Highly recommended!!!"
Mike T.
Woodland Hills, CA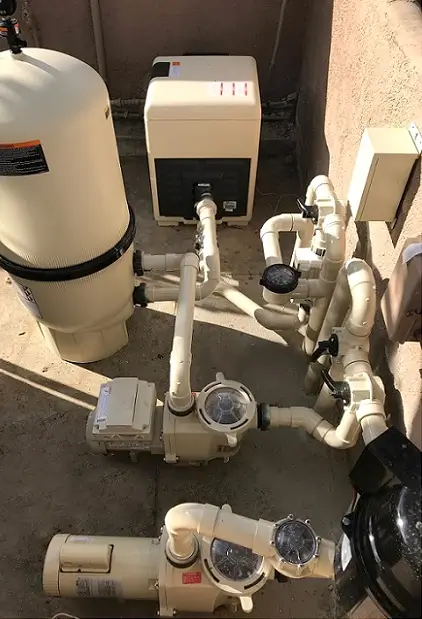 Equipment Set
"Their pricing is fair and up-front, and their integrity and experience can't be beaten."

Melissa W.

Westlake Village, CA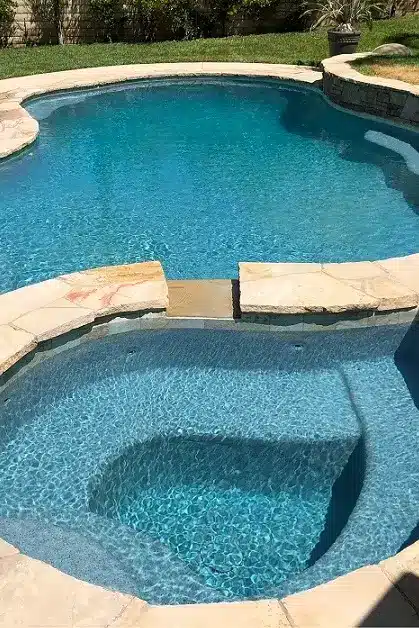 Weekly Service
"Thankfully we found Stanton pools, and they had the pool glistening in no time."

Travis K.

West Hills, CA
We Have Over 150 5-Star Reviews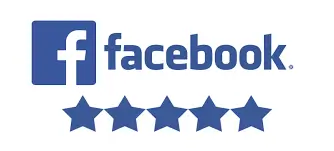 Trusted Oak Park Pool Maintenance and Remodeling Service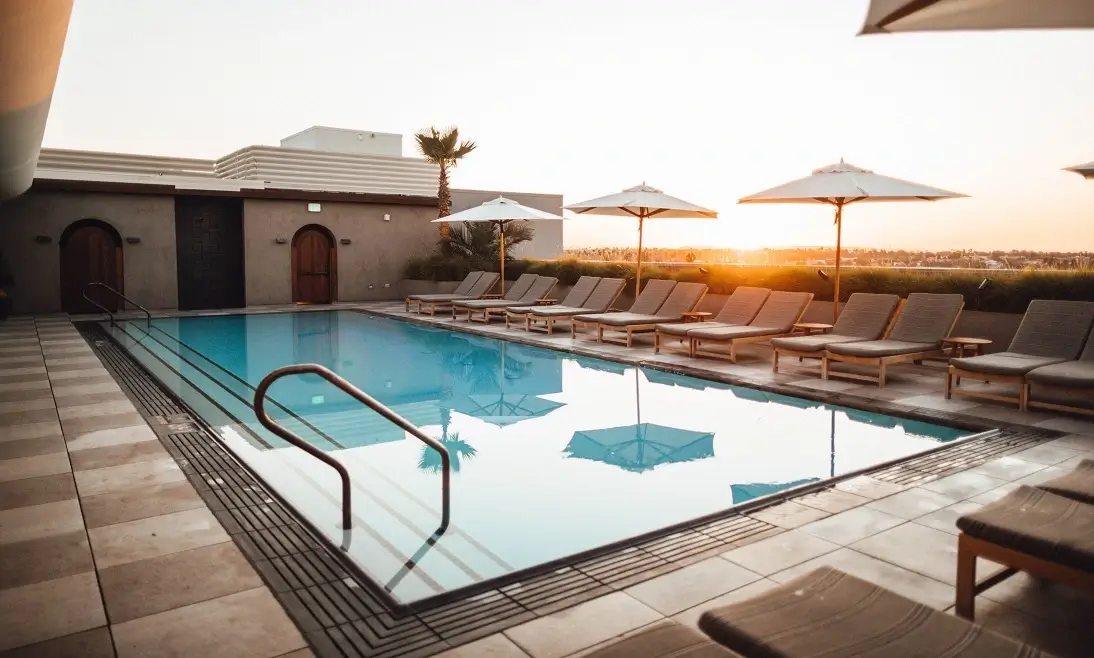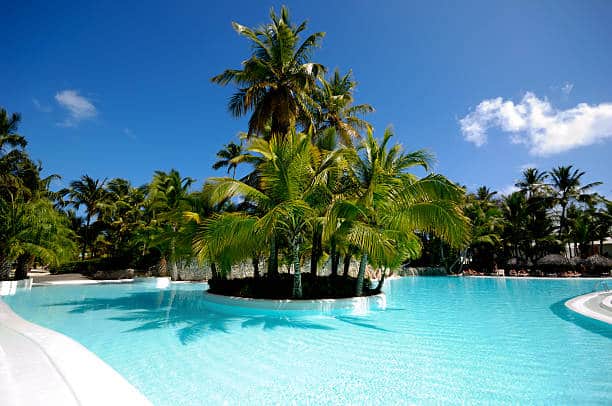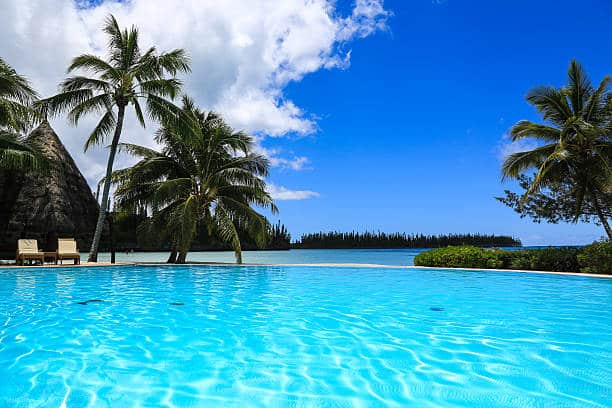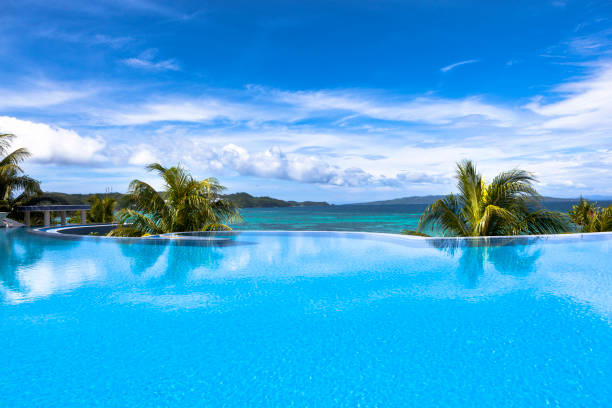 Oak Park pool remodeling is challenging. That's why many homeowners in this community hire professionals, like Stanton Pools. Our company has been in the business for more than a decade and we strive to provide our customers with the best service possible — that's why our clients in Oak Park trust us with renovating their pools.
If you're an Oak Park resident looking to remodel your pool, then we're the team to call. Here are a few reasons why you should consider getting our Oak Park pool remodeling solutions.
Tired of looking at a pool that is dated and dirty?
Tired of looking at a pool that is dated and dirty?
When you have a pool that isn't looking it's best…
It's stained
Missing tile
Has rough and peeling plaster
 …that can make you feel like you're missing out on enjoying the full potential of your backyard.
We totally get it! We've helped hundreds of homeowners just like you transform their pool into the oasis that they've always dreamed of.
Oak Park Pool Remodeling Services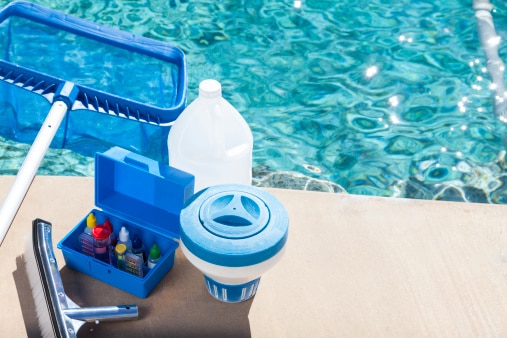 1. Oak Park Pool Remodeling Services
As we've briefly covered above, pool remodeling is challenging — especially for homeowners. It's usually the busiest and the noisiest of pool projects as it typically entails resurfacing the pool, applying the new surface material, redecorating the deck, and even updating the pool equipment system. The work is spread from anywhere around two to six weeks, depending on weather conditions and the amount of labor to be done.
Nevertheless, we, at Stanton Pools walk our customers through every step of the way. We know that the least the client would want to happen in a pool remodeling project is to feel that they've been left in the dark. We will be here to guide you from planning, materials selection, and through the entire undertaking. Our goal is to coordinate with you and keep you in the loop of what's happening with your Oak Park pool remodeling project.
Then there's also the paperwork. Documents, like permits, may be required for major renovation projects. Depending on where you live, you might need to secure authorization to commence work on masonry, plumbing, or electrical jobs. But don't be concerned; we're here to do the paperwork for you. We will also file plans for the pool remodeling project as soon as you give us the green light.
Our goal as a company is to make sure that the only consideration concerning you is how to spend your weekends (or weekdays) having fun in your newly remodeled Oak Park pool.
2. Professional Oak Park Pool Remodeling
It's true that a lot of companies in California offer pool remodeling services, but not all of them can carry out pool renovation jobs like we do. Our assurance to our customers is that we perform the tasks professionally. Stanton Pools, Inc. is a fully licensed, bonded, and insured pool maintenance, repair, and construction company. And we're confident that our work reflects our company's professionalism.
We are backed by a team of experts who have been in the industry for years. From masons and designers to plumbers and electricians, the people who work for us know pool renovations like the back of their hands.
Some of our customers share their pool remodeling horror stories. Other companies seem to hurriedly complete projects which eventually results in poor quality. Since the materials were not given enough time to set and cure, the pool they remodeled showed early signs of wear and tear. And while we're on the topic of materials, some materials used may not be the best in the market which ended up compromising the structural integrity of the swimming pool.
That said, you can rest assured that you're getting your money's worth when you ask us to remodel your pool. In addition to our Oak Park pool remodeling services making your backyard pool like new, it will also last for years to come.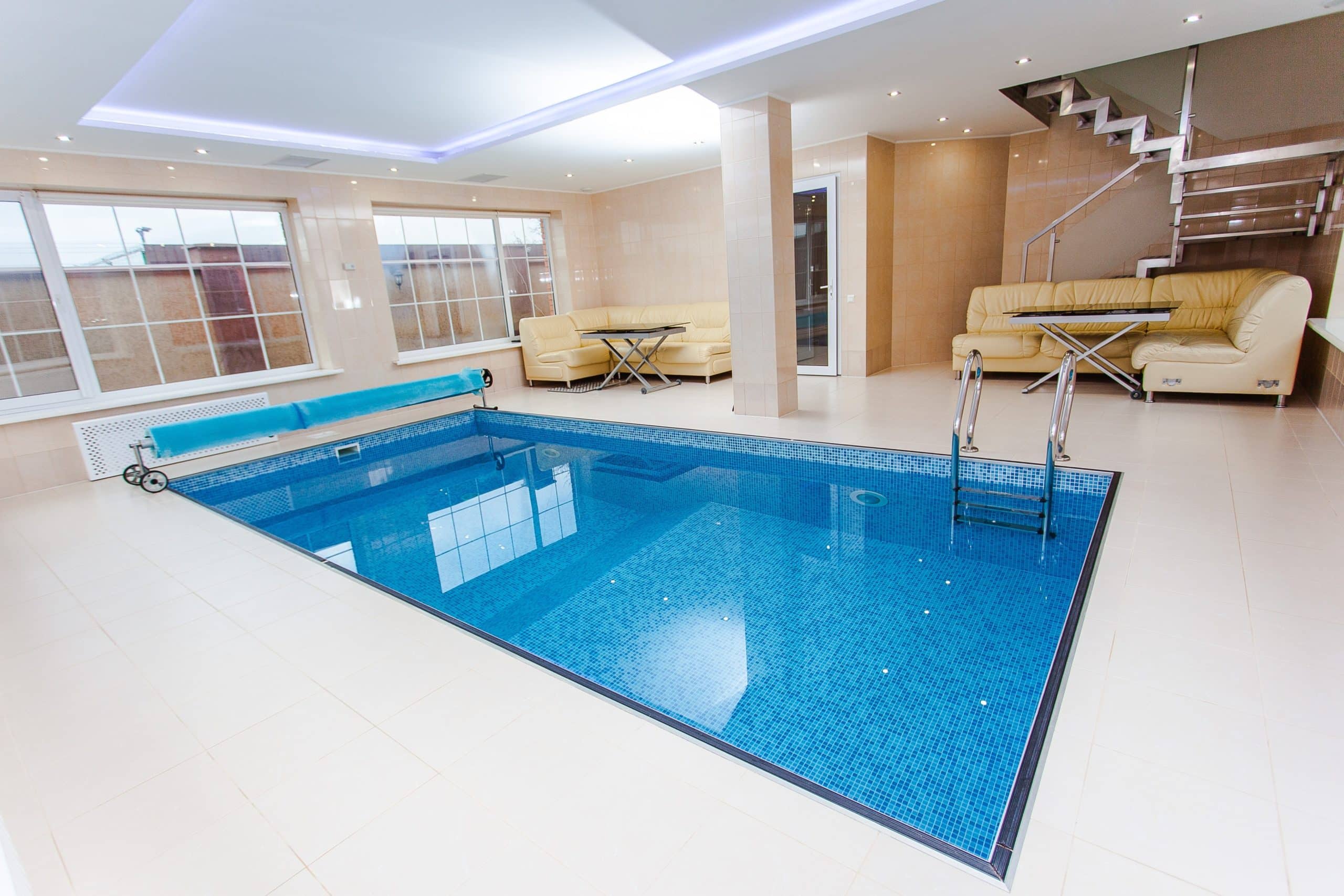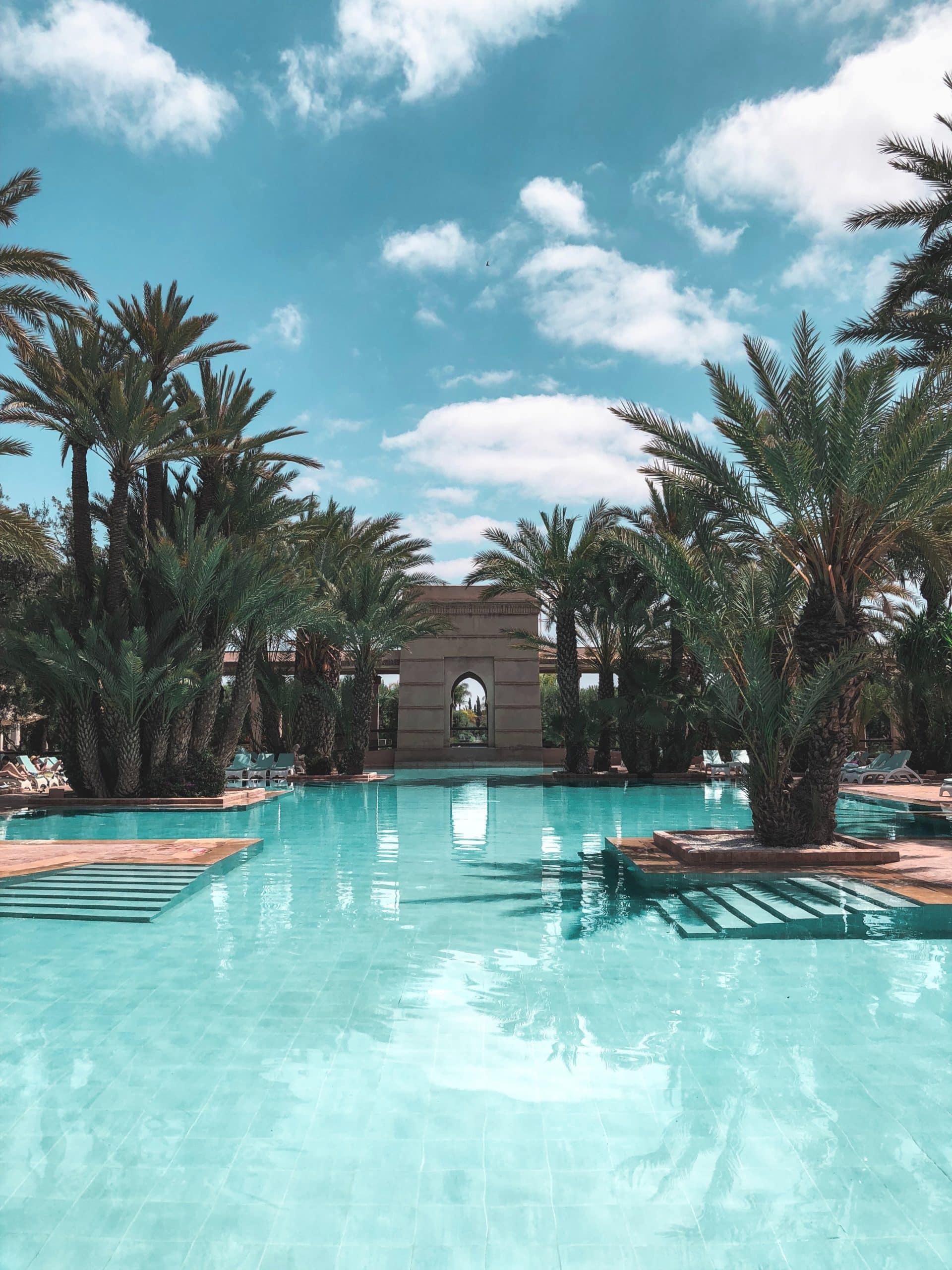 A growing list of our clients who take up our pool remodel service has switched to saltwater pools. Although converting a traditional chlorinated swimming pool may appear to be a hefty investment, the benefits of using one completely justify the price.
Saltwater pools are generally safer and healthier than conventional chlorinated swimming pools. A chlorine generator turns salt into chlorine which offers pool owners a handful of advantages. One of which is that the chlorine level produced by saltwater pools is generally at a mild level — just enough to keep unwanted microorganisms dead, but not too concentrated as to cause red eyes, itchy skin, and bleached swimsuits.
That said, saltwater pools are ideal for those who live with kids as well as those who live with seniors as the pool water will not irritate their skin nor would it hurt their eyes.
Additionally, traditional swimming pools require owners to store chlorine and other harmful chemicals in their homes. This can obviously become a hazard, especially to those with tiny tots or those who live with fur babies roaming free. Conversely, a saltwater pool will automatically generate chlorine for the water effectively eliminating the need to store unnecessary chemicals in your garage or storage room.
Furthermore, a saltwater swimming pool requires less maintenance than conventional chlorinated swimming pools. And while one might have to check the chemical balance of the pool water, the need to check it will not be as often as with pools requiring manual application of chlorine.
4. Pump Repair and Replacement
We also perform swimming pool pump repair and replacement on top of our Oak Park pool remodeling services. For the unaware, a pool pump is like the heart of your pool. It is responsible for the proper circulation of water by feeding it to the filter and throwing clean water back into the pool.
A pool with a faulty pump usually causes the water to go bad quickly. One of the telltale signs of bad pool water is discoloration and the presence of algae.
In such cases, we offer to repair the faulty pool pump or if necessary — replace it. Our team is knowledgeable of how various swimming pool pumps work: from single-speed pumps to variable-speed pumps; we can help repair them for you. We can also help you source affordable swimming pool pumps should you need to upgrade to a new one.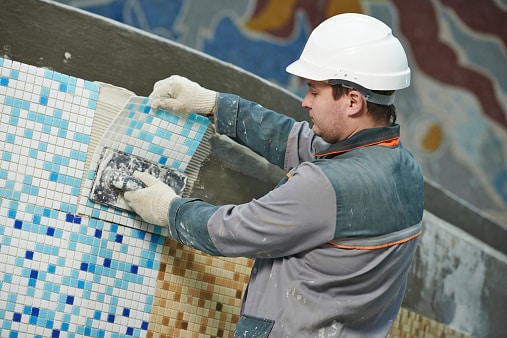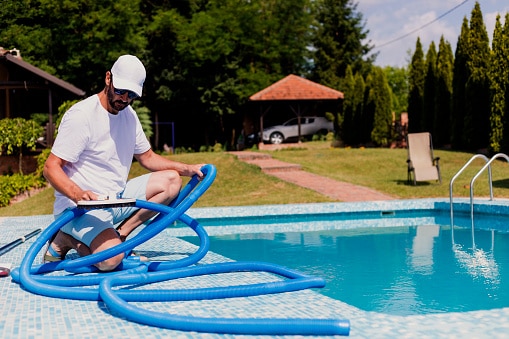 5. Equipment Upgrades and Relocation
And while we're talking about upgrades, we, at Stanton Pools, offer equipment upgrades for your swimming pool. In addition to specializing in swimming pool pumps, we can also help you upgrade your filters, heaters, and cleaners. We can even help you by installing advanced Wi-Fi systems so you can access and control the functions of your pool remotely.
Should you already have the latest pool equipment, but need to move it because of the pool remodel project, we can help you safely relocate them which minimizes the potential damage of mishandling the equipment.
We aim to provide you with simple, straightforward, and hassle-free solutions for giving your backyard pool a grand makeover. That's why our Oak Park pool remodeling service is the one you should get.
Why You'll Love Working with The Stanton Pools Family to Remodel or Replaster Your Pool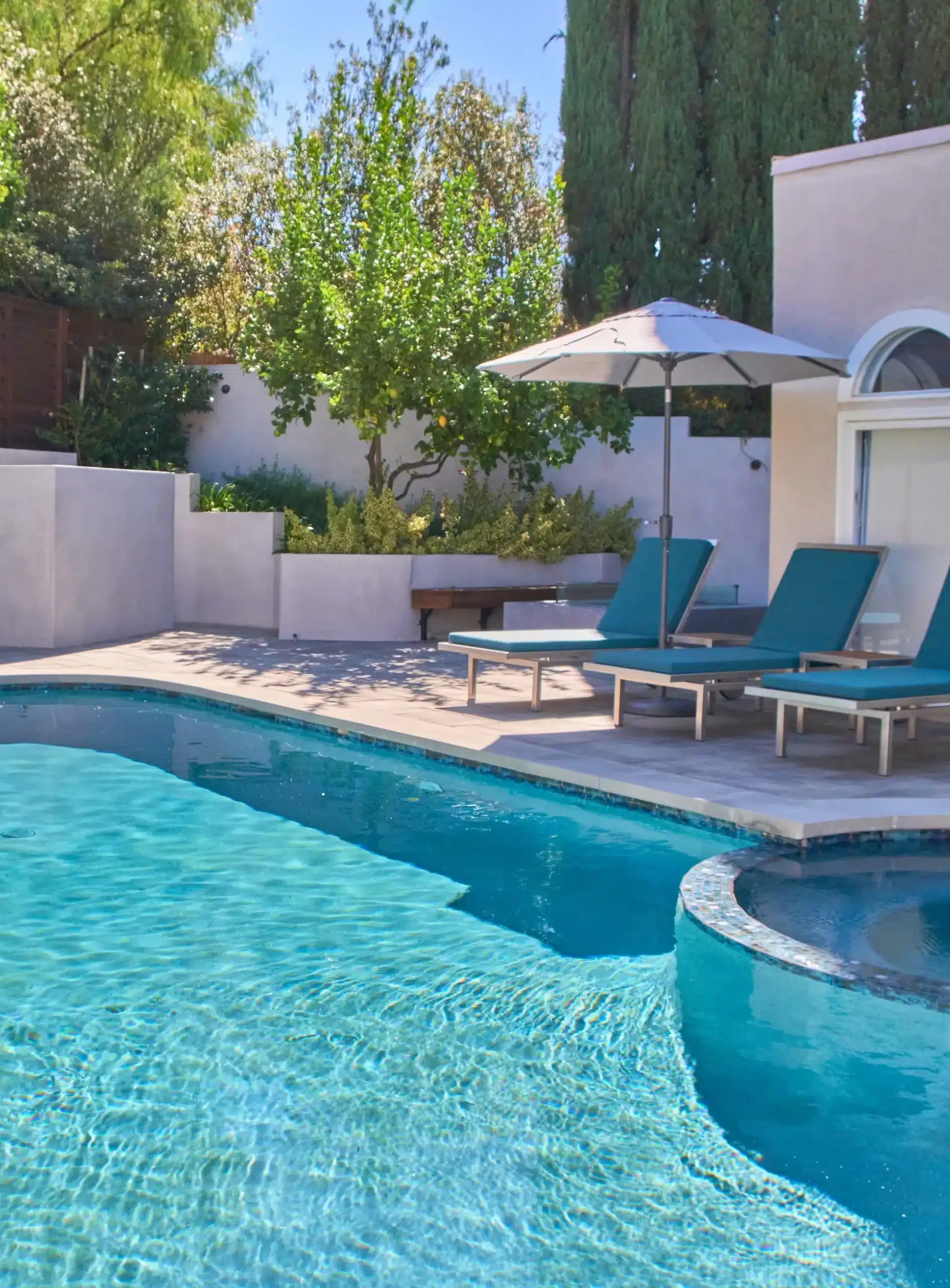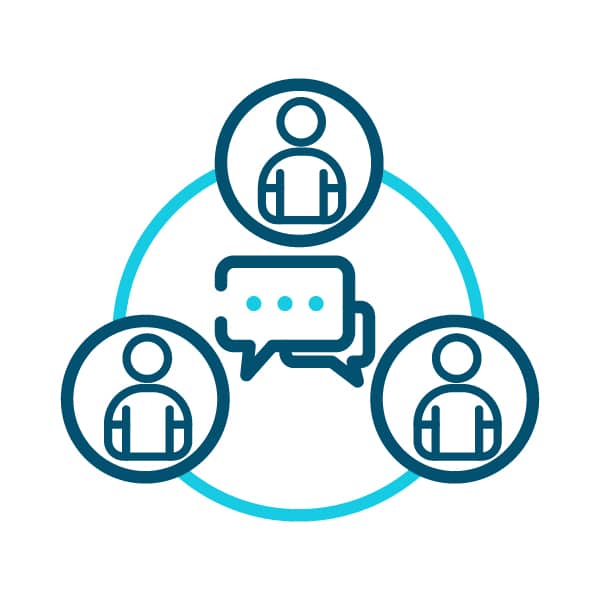 You'll Always Know What's Happening
We'll keep you apprised of the schedule, of progress, and of any changes. Communication is one of the things we do best.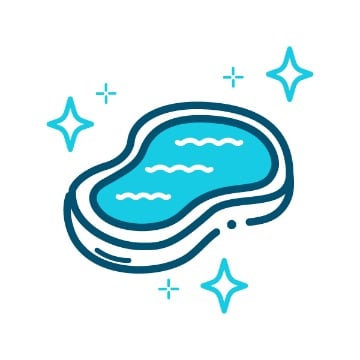 Be Confident The Pool Will Be Beautiful
With years of experience and making sure each phase of the job is done by team members who specialize in that specific trade, you can be certain the work will be done right.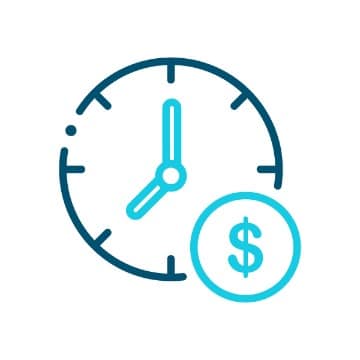 Stay On Budget And On Time
After hundreds of jobs, we've seen it all and can help you properly budget your time and money to make sure your vision comes to reality.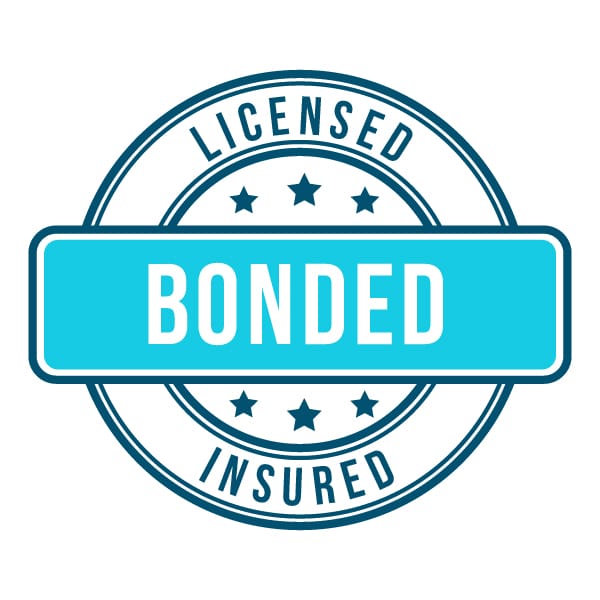 04. You're Fully Covered
We have the proper licensing and insurance to handle your needs and give your peace of mind.
We're not just your average pool contractor. We will help you design your beautiful backyard oasis.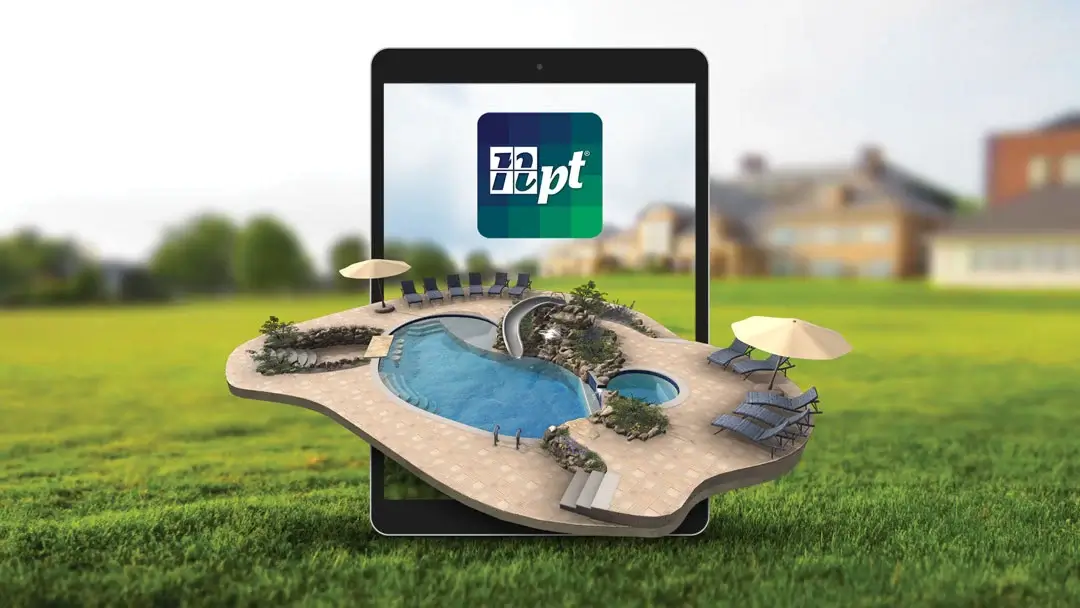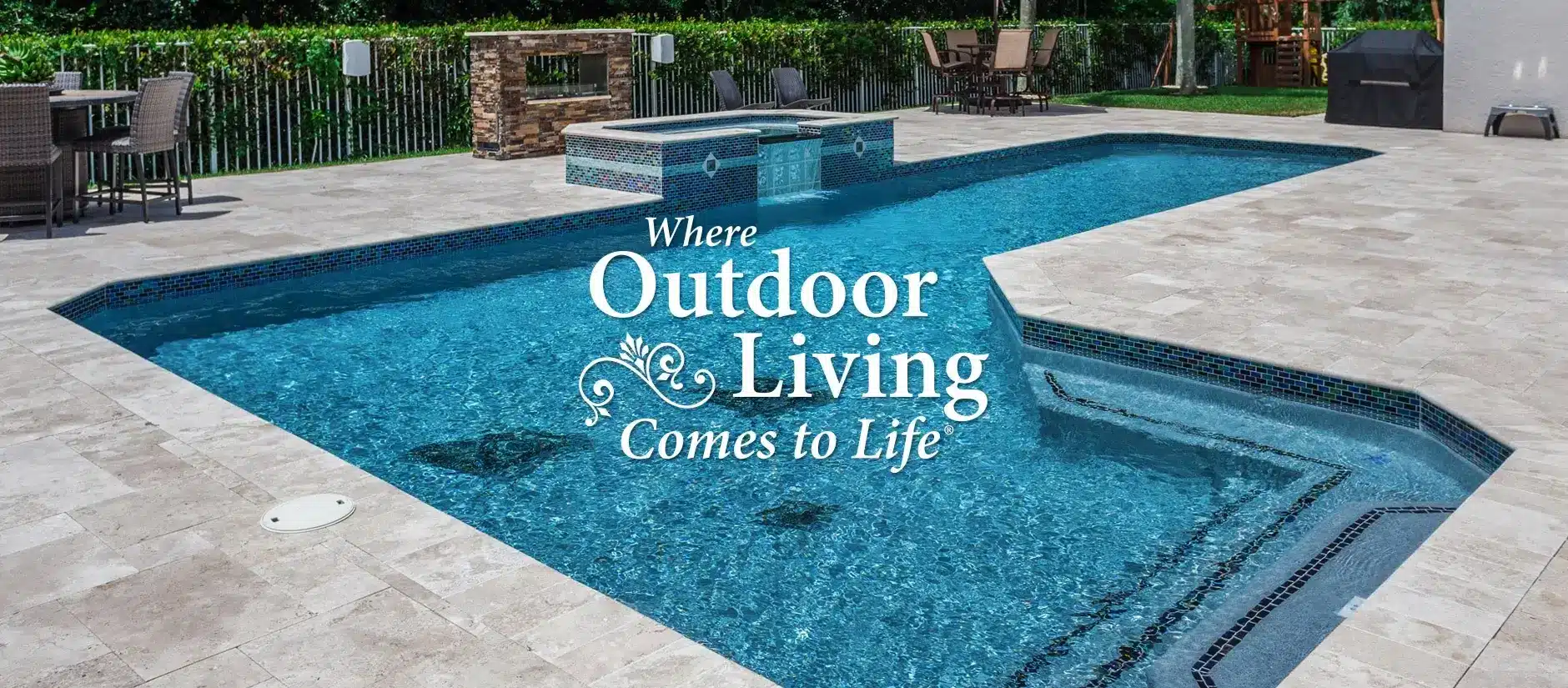 Let us transform your out date pool into one that is very current, yet timeless. With the help of our designers and the local manufacturer showrooms, we'll help you every step of the way to make sure you love your sparkling new pool.
Our pool remodeling process is as simple as 1-2-3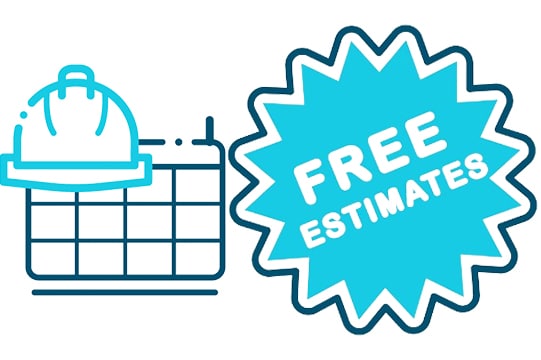 1. Schedule Your Free Estimate:
We'll help you determine what we can do within your budget and give you some options.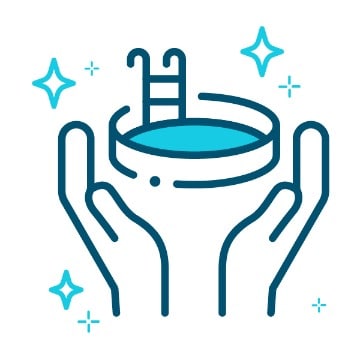 2. Watch The Magic Happen:
You'll see our experienced team create your vision by hand to transform your backyard into an oasis.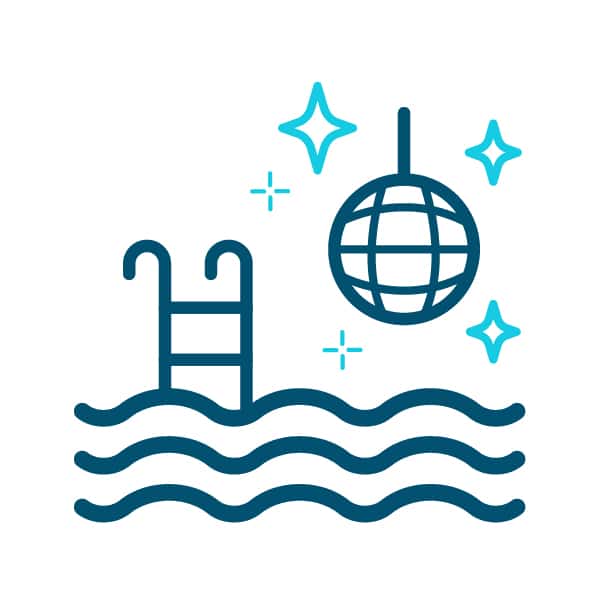 3. Jump In - Pool Party:
It's that easy. We handle everything from start to finish so you can relax and start making great memories poolside.
Here are the pool remodeling and replasting services we can offer you!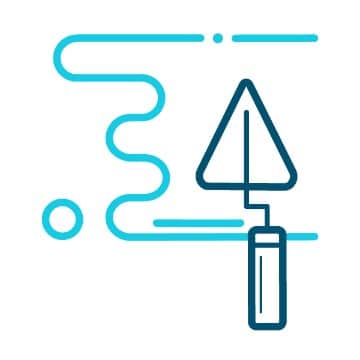 1. Replaster/Resurface and Install New Tile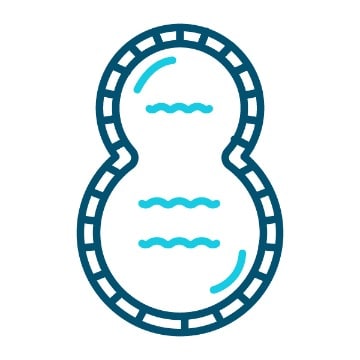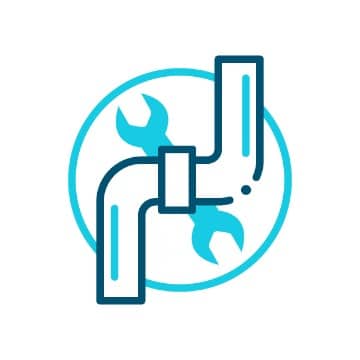 3. Full Plumbing Upgrades (Copper-to-PVC) and Leak Repair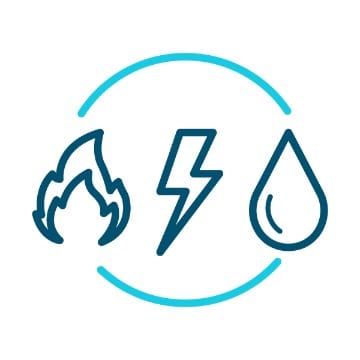 4. New Gas and Electrical Supply Lines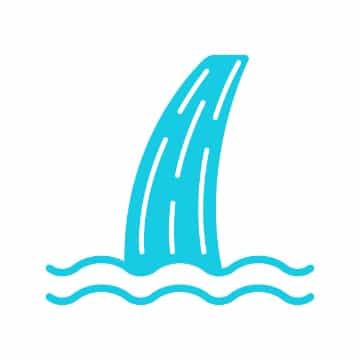 5. Water Features (Sheer Descents, Deck Jets, Bubblers, etc.)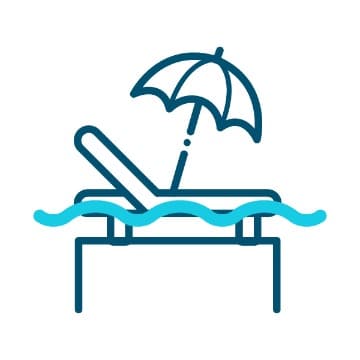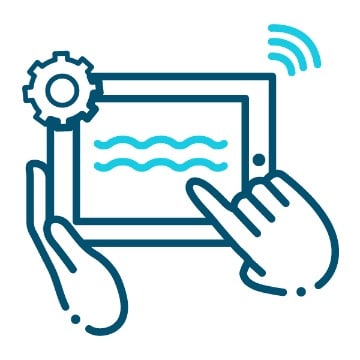 7. Equipment Upgrades (Salt Systems, Wi-Fi Remote Systems, Variable Speed Pumps. etc.)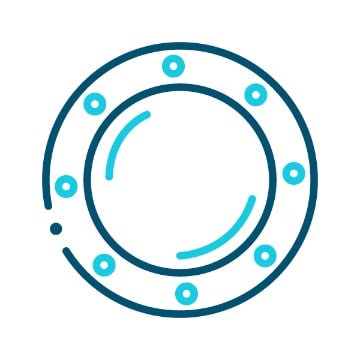 8. Color changing LED lights and lighted water features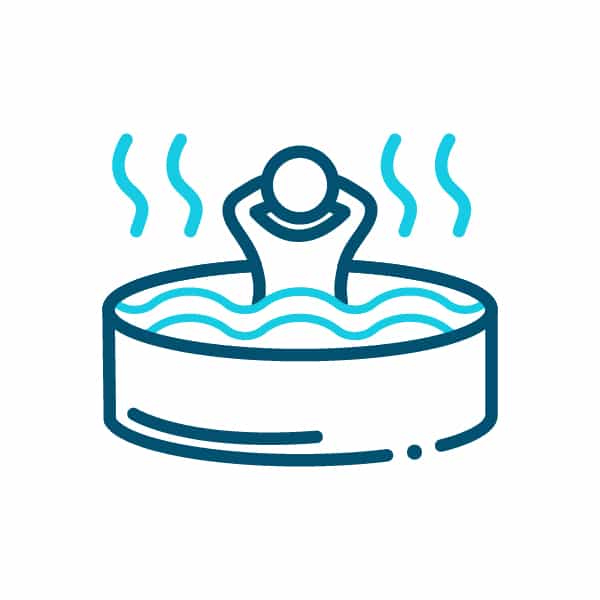 9. New Spa Additions to an Existing Pool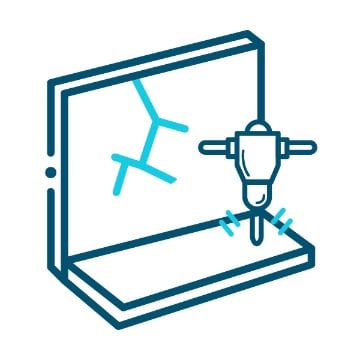 10. Structural Crack Repair (Epoxy, Staples, or Stitching)
Good To Know
Frequently Asked Questions
Why is it important to work with a contractor that is licensed, bonded, and insured?
By working with a licensed, bonded, and insured pool contractor, you can rest assured we have the knowledge, experience, and coverage to safely and properly revamp your pool – everything will be done to industry's best practices.
Why does Stanton Pools not ask for a deposit?
We only ask for progress payments after certain phases of each job are complete. Unlike most contractors, we've never felt right asking for payment before work was done. This way, you're in control and can trust we will complete each phase to your satisfaction.
What is the warranty on plaster and pebble?
Pebble has a 10-year warranty on bubbling, delamination, and pop-off (it often lasts 15-20 years). Plaster has a similar warranty, but only for 2 years because it is not as durable of a material compared to pebble.
Does Stanton Pools include the startup with every remodel?
Absolutely. It is extremely important that the pool contractor does the startup because it maintains accountability. By doing the startup ourselves, we can be sure the process is correctly done from start to finish.
Why should I work with a company that is a certified installer recognized by NPT?
Being a certified installer by NPT means the plaster/pebble company went through a stringent review process to qualify. With our certificate, Stanton Pools has proven to uphold certain quality application practices that get you the best and most durable finished surface. It also means our warranty is backed by the manufacturer, so you are completely covered.
Why is the chip out method better than hydroblasting for plaster removal?
Hydroblasting is similar to pressure washing and only removes part of the original surface to be replaced. The chip out method, however, removes significantly more of the old surface to expose most of the concrete shell of the pool. By using the chip out method, the new material (e.g., pebble) has much better adhesion to the shell of the pool, which greatly reduces the likelihood of delamination and extends the life of your new surface.

Oak Park Pool Maintenance
A newly remodeled pool requires the proper maintenance solutions. And we, at Stanton Pools, offer pool maintenance services to help you keep your oasis in pristine condition.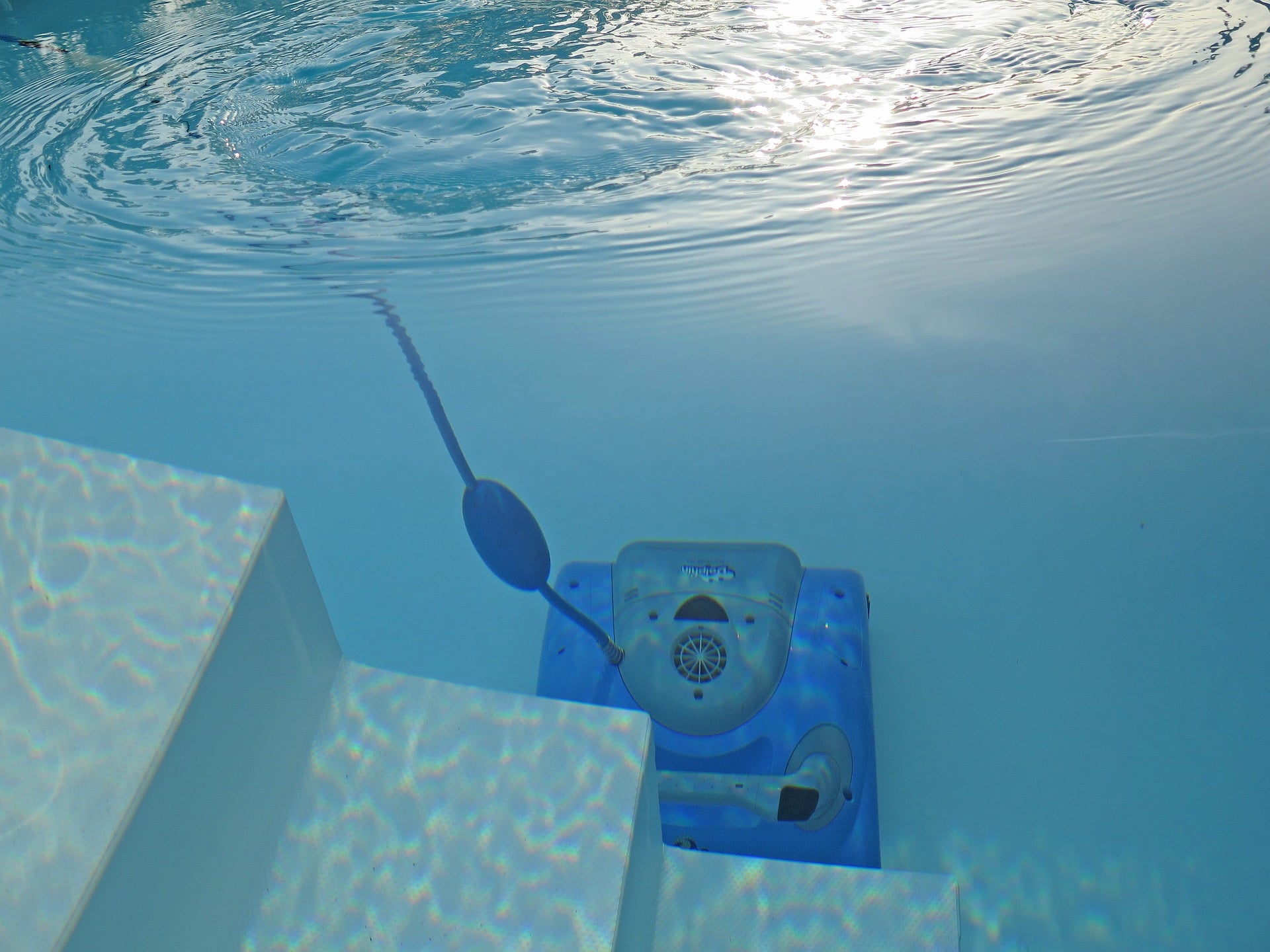 One of the services we offer is our scheduled pool cleaning — usually done once a week. A pool cleaning professional will visit your backyard and spruce up the pool. This usually starts by scooping up floating debris in the pool water followed by a brisk scrub of the pool walls, floor, and coping. Once done, the dirt and dust from the surfaces are removed, they are brushed to the bottom of the pool to be collected by a vacuum.
The pool professional will also be testing the pool water and adjust the balance accordingly by adding the necessary chemicals to the water. Moreover, a final inspection will be carried out before the pool professional leaves. The overall structural integrity of the pool area will be checked and any damages or potential hazards will be reported to you.
2. Specialized Pool Services
Some of our customers require more than just the basic weekly pool service. That said, we also offer additional solutions to help maintain their private piscinas. One of them is heater repair and replacement.
While most swimming pools are used for fun and recreational activities, others take the advantage of using theirs for restful and relaxing deeds. That said, many of our customers trust us with maintaining their pool heaters.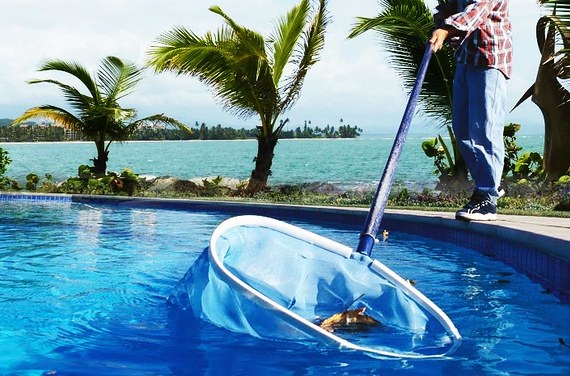 Pool Remodel Areas
For your convenience, we service the following cities in Ventura County and the Conejo, Simi and San Fernando Valleys.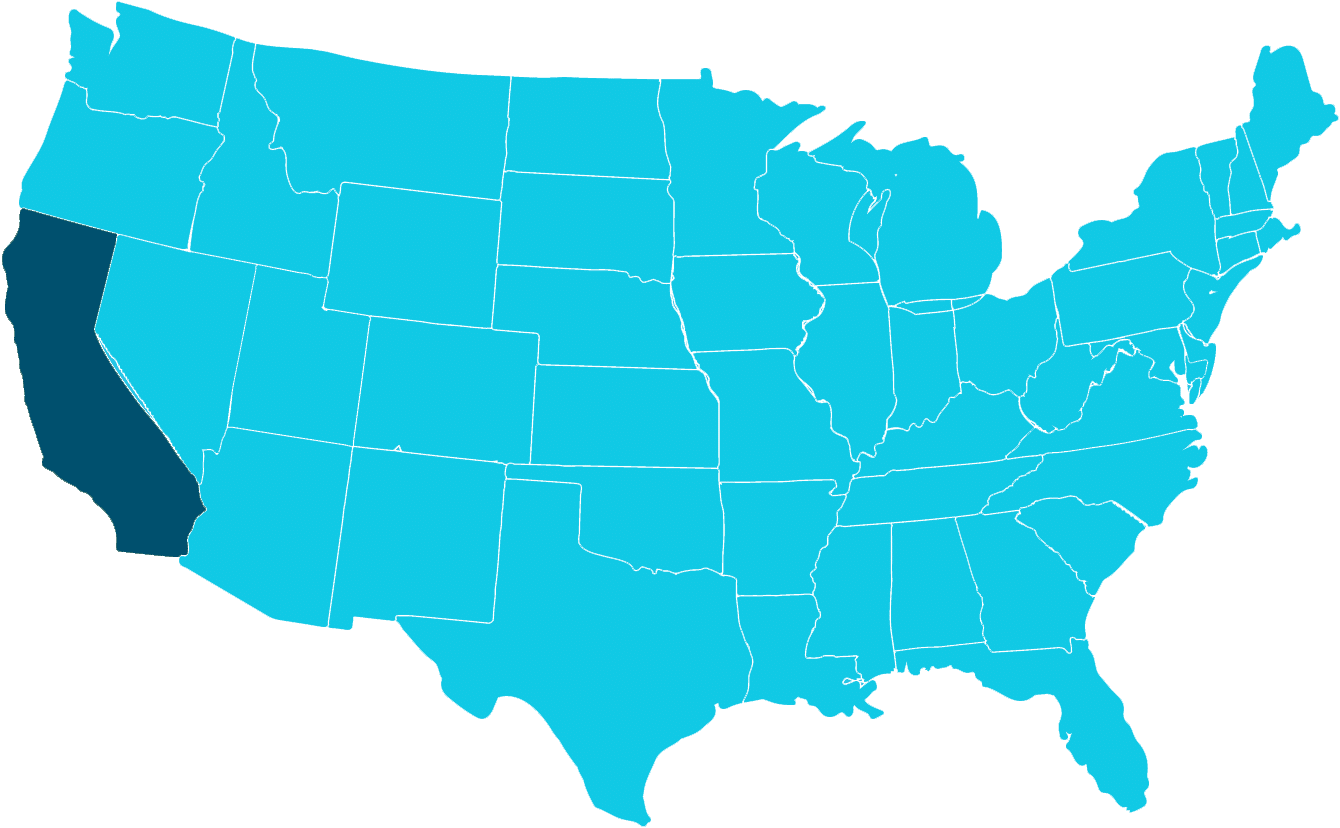 Learn more about how we can help you get the most out of your pool.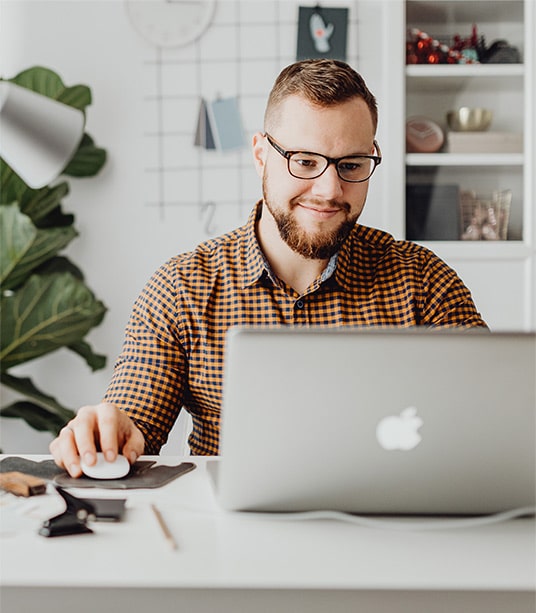 Learn more about how we can help you get the most out of your pool.