Table of Contents
Whether it's swim season or not, here in sunny California, a proper maintenance routine will help you keep your pools in pristine condition. Although this pool maintenance 101 involves more than just gathering dirt and debris, we at Stanton Pools believe that pool cleaning can be fun and easy.
Basic Pool Maintenance Tips
In this Pool Maintenance 101, we'll cover tried and tested tips you can do on your own to keep your aquatic haven in the Golden State area in its best shape.
Let's start with the easy ones first.
1. Skim the Surface.
Skimming the pool water rids it of leaves, twigs, bugs, flower petals, and other fragments that are often blown into the pool by wind. The floating debris can sink into the pool making it harder for you to remove it.
It goes without saying that skimming the surface of the pool water should be done regularly, especially in locations with warm weather. That's why pool owners in the Simi Valley area often hire professionals like us who specialize in Simi Valley pool services to help them maintain their pools.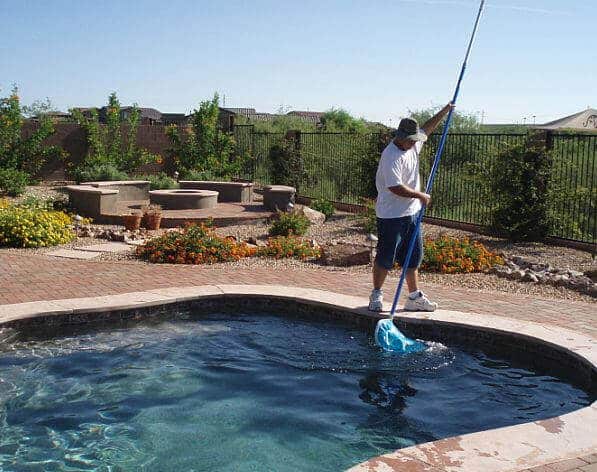 On the daily, you can skim the surface of the pool water to remove any floating waste. You will need a telescopic pole with a flat skimmer net. Lightly breeze through the water's surface until all floating debris is removed. Make sure to shake off collected dirt frequently as wet debris can be challenging and difficult to handle.
You can also use an automatic pool skimmer. Robotic pool skimmers will scoop up virtually everything floating on the surface of your pool. Automatic pool skimmers can collect anything from hair to oil residue from skin lotions.
2. Test your Water.
The chemical stability of your pool water should also be tested regularly. Properly maintained pool water helps keep away algae and corrosion.
You can use a testing kit or test strips to measure your pool water's pH levels. Taking water samples to your local pool store allows you to test your pool water for calcium hardness, chlorine level, total alkalinity, as well as the presence of metals to help you understand when to put in additives to keep the water clean. However, you can always trust the professionals to check your pool water for you.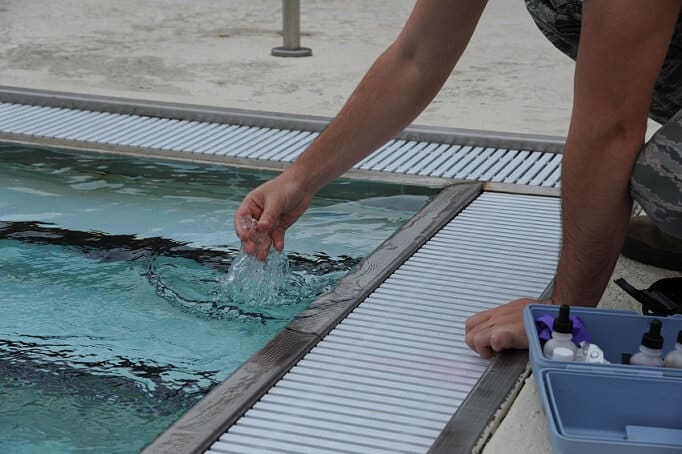 Dirt and debris that sank deep into the bottom of the pool will decompose. It will create a breeding ground for bacteria and promote algae growth. This is true especially with pools located in areas with a Mediterranean climate like that of West Hills. Stanton Pools' 5 Star Pool Service offer comprehensive water testing through our West Hills pool services.
3. Brush the Tiles.
Brushing your pool tiles keeps both the pool infrastructure and the water clean.
You can brush your pool tiles once a week to keep algae build-up at bay. Soaking up old socks with chlorine will also help you clean yellow spots in your pool tiles.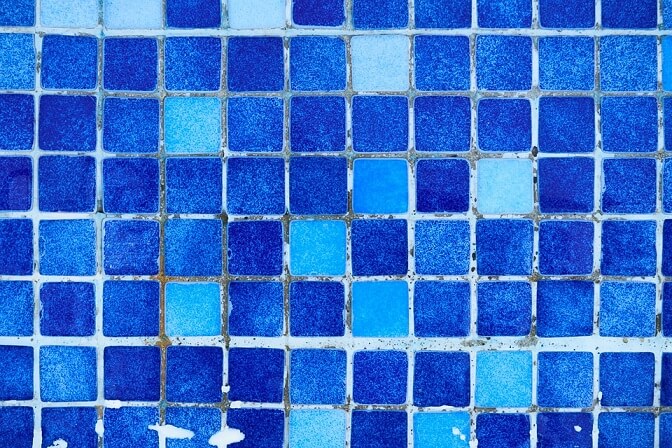 Signing up for our Tarzana pool services, if you own a pool in this location, is a great idea if you need professional pool cleaning services.
4. Check the Water Level.
Often overlooked, the water level of your swimming pool will help your pool filter system operate properly.
Check your water level and make sure that it falls on the halfway point of the skimmer hatch. Should your pool water fall beyond this level, make sure to add more water until the recommended level is reached.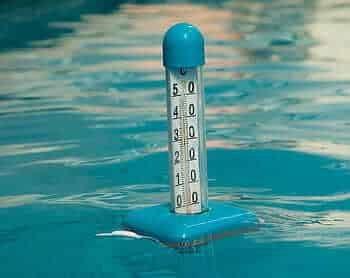 Part of our pool maintenance services is to check the water and make sure it's always at the ideal level. Your pool skimmers won't be able to help with trapping floating debris, but your filter pump and motor can run into unexpected issues should it run with no water flowing through it.
Pool locations with arid weather conditions can cause the pool water to evaporate, decreasing your pool's water level. That's why we always check for water levels when we conduct West Hills pool service and Simi Valley pool service due to the nature of these locations.
5. Clean the Pool Deck.
Your pool deck often serves as the lounge area of your personal piscina. It's where you set you pool furniture and where you and guests often sit down and soak up the sun.
That said, you will often find pool decks littered with trash that can make its way into the pool water. Make sure to clean the pool deck as any junk near the pool water can easily be thrown into the water. A clean pool deck saves you time you'd otherwise spend on skimming the surface and so on.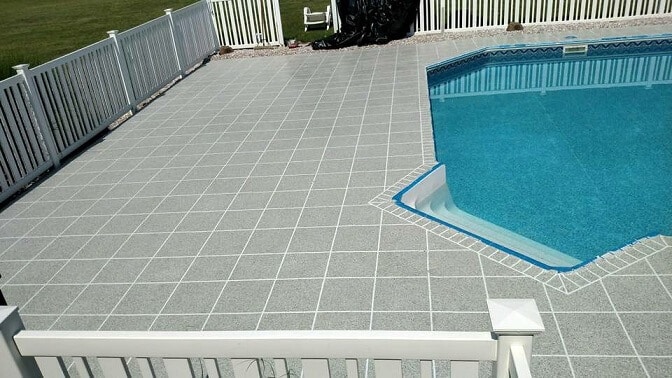 Moreover, pool decks can be commonplace for dirt, rust, or weather stains. Giving it a quick spray using a power washer will do the trick.
Pool owners living in the Tarzana area can trust in Stanton Pools if they need a skilled hand with maintaining their pools. Our Tarzana pool service will bring the best in your pool to match the aesthetic beauty of your pool deck.
While basic maintenance will definitely help you keep your swimming pool clean and safe, a thorough servicing of your personal paradise will surely improve your pool both inside and out.
Advanced Pool Maintenance and Care
Your pool is a valuable investment. Not only does it serve as a place to entertain guests but it can make your everyday a vacation.
Give yourself a tap on the back if you've followed our basic swimming pool maintenance tips, but we're barely scratching the surface. We at Stanton Pools specialize in advanced pool services like pool plastering, pool resurfacing, and pool remodeling.
Needless to say, we give your swimming pools the proper face-lift it deserves.
1. Consider Pool Resurfacing.
When planning to give your pool a thorough cleaning, one thing many pool owners think of is renovating.
Renovating your pool might require anything from a simple patchwork to an actual overhaul. We'll help you with our Northridge pool remodeling services when your Northridge pools need renovating. Other contractors will jump right in on the money but we at Stanton Pools provide an overall check of the pool and help you decide if you need to rebuild your pool from the ground up or if you just need pool resurfacing.
Pool resurfacing can vary from the application of different materials and is seen as a broad and general service. Every pool is different, no two are the same. Agoura Hills pool resurfacing can be different from West Hills pool resurfacing as Moorpark pool resurfacing can be different from Chatsworth pool resurfacing.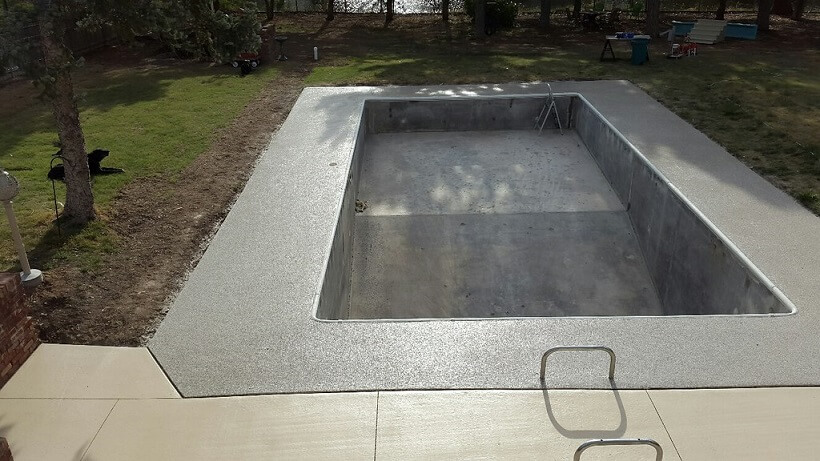 Pools from these locations will feature different builds overall and would require a different approach altogether.
One pool owner who signed up for a West Hills pool resurfacing service might have an entirely different build than one who signed up for a Moorpark pool resurfacing. We pride ourselves on having a stringent process and a keen eye for identifying different pool finishes.
Having said that, we cater to different pool finishes from aggregate finish, tile finish, and most especially, plaster finish. Each pool finish will have a different result in both the longevity and the aesthetic feel of your pool.
Talk to us and we'll help you find the best option for you before we even get to a quote. Our Northridge pool plastering services are intended for pool owners in need of professional help in this location.
2. Get Pool Plastering.
It's not uncommon to see old pools. However, old pools often exude the look and feel of the pool's actual age. Pool plastering is one of the most common and most economical means of giving your backyard pool a new look. If you're living in the Northridge area, consider signing up for Northridge pool plastering service.
Here's why you should get a pool plastering.
Cracked up tiles and faded plaster not only give your pool an outdated look but can also affect the quality of the water in it. Small crevices in the old plaster can scratch you or your swimsuit. Jagged plaster will feel unpleasant should you run your hands on it. Dirt will also start to accumulate when patches of the plaster begins to peel from the walls of the pool.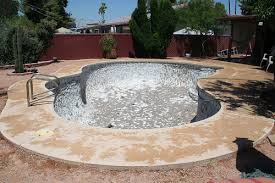 Pool plastering acts as your pool's protective shell that acts as a waterproof coating to prevent water from leaking into the concrete. Apart from adding aesthetic value, pool plastering ensures that the pool itself boasts an increased structural integrity and keeps those who take a dip in it safe and sound.
Pool plastering isn't exactly rocket science. However, pool plastering entails a lot of hard work. We, at Stanton Pools, specialize in pool plastering. It's true that the time it takes to finish a project depends on the size of the pool, but we make sure every hour we spend on it counts. That's why our clients in the Winnetka area are a testament to our expertise. The Winnetka pool plastering service we offer covers comprehensive services with pool plastering that will last.
The neighboring Canoga area is also witness to Stanton Pools' top-notch Canoga Park pool maintenance.
3. Get Pool Remodeling.
Pool remodeling is an extensive service covering a wide range of projects that will not only give your oasis an updated look but will also cover redesigning how it works.
Like the variations we covered between Agoura Hills pool resurfacing and Chatsworth pool resurfacing, the differences in pool remodeling depends on each location and in the pool owner's unique taste.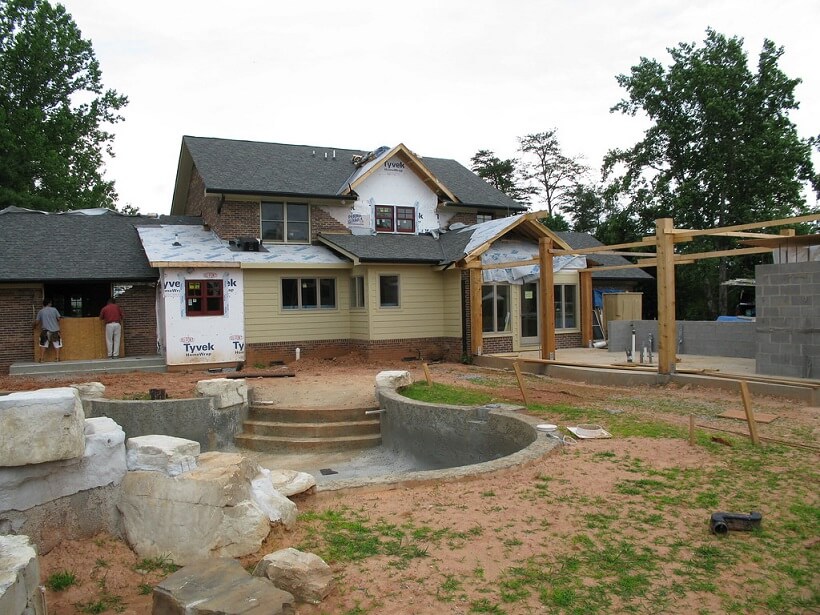 We've made our mark by providing top-tier Hidden Hills pool remodeling. Our pool remodeling services aim to make your vision a reality. We provide remodeling of the external components of your pool and add all the necessary bells and whistles to complete the design that speaks to you.
Here's what you can add when remodeling your swimming pools.
Outdoor Kitchen
Innovative Landscaping
Creative Lighting
Custom Decking
Pool Chemical Automation
Pool Equipment Automation
In addition, you can also opt to experience a visual representation of your proposed design. This is why we're the number one in Simi Valley pool remodeling. We don't just remodel your pools; we guide you every step of the way.
By showing you detailed drafts of your proposed pool remodeling design, you can decide and make changes right before we start the project. We've been in the business long enough to know that our clients can't afford to make expensive mistakes. That's why we'll walk you through every stage of your remodeling project.
We're backed by talented individuals who have traveled around the area to know the best Simi Valley pool remodeling designs and the latest Hidden Hills pool remodeling trends. You can never go wrong with Stanton Pools.
Part of what we do as your contractor in remodeling your pools is to make sure that your pool equipment operates in its prime condition. When remodeling the pool's infrastructure, we will install all the electrical and plumbing components necessary to run your refreshed pool.
Whether you're looking for Winnetka pool plastering or Canoga Park pool maintenance, we've got you covered from A to Z.
Why is Pool Maintenance Important?
Costs, designs, and the in-betweens aside, regular pool maintenance plays an important role in keeping your precious space of solace beautiful and safe.
Like your home, your pools experience wear and tear from use. As an example, pool water that has bad chemistry will result in an increased damage to the pool's surface. Obvious flaking, cracking, discoloration, and breaking of tile and concrete can be observed when a pool is not properly cared for. These damages might appear inconsequential, but will make a significant impact on the overall structural integrity of your pool over time. Our Northridge pool remodeling services will help you with remodeling dilapidated pool structures.
Like your homes, your pools are a part of your investment. You will not want to see your investment wane away. That's why swimming pools entail a certain amount of upkeep to keep it looking and functioning at its prime.
Furthermore, your pool is a place where you dip in. Pools with untended water can be the breeding ground of germs and bacteria and soaking up in bad water is not the best of ideas. You don't want you or your kids dipping in the dirty water.
Maintaining a salubrious pool can keep your investments last long for you and your family to enjoy the experience for a long time. We hope that you have learned from our Pool Maintenance 101.
Learn more, read another helpful article: