No matter which city of California you're in, it can be a good idea to install a pool in your backyard. Homeowners can host weekend parties or plan a family get-together on special occasions. A poolside party for your birthday or anniversary can be a good idea to spend your special day with your near and dear ones.
Once you install a new pool and pool enclosure, you will need to clean the glass pool enclosure to make sure that it looks great once in a while. Without proper maintenance, your pool can have several problems such as green water, algae build-up, or broken filters. Cleaning the pool every day may not be possible. Moreover, it may not always be easy to clean pool enclosures yourself. Hiring professionals for cleaning the pool and enclosure is advisable. Qualified and reliable pool service providers can help you get high-quality services for pool-related needs from basic pool cleaning to pool remodeling and pool plastering.
Each pool is different and so, you would need a customized pool cleaning service. There are many glass enclosure cleaning companies to help you get the best services. There are various things you need to consider while cleaning the glass paneling. We've listed some of the do's and don'ts of swimming pool maintenance. If you want your pool to be clean all the time for years together, you can ask the professionals to help you with regular, routine care tips and tricks.
How to Keep the Swimming Pool Clean?
Clean The Pool Enclosure
A pool enclosure keeps the debris and insects away from your pool. Hence, one needs to ensure that it is clean all the time. Some homeowners neglect cleaning pool enclosures and it can deter the overall aesthetics. You should never brush the pool enclosure with a hard brush to remove the leaves or dirt.  Instead, you should use a garden hose and a damp cloth to wipe it clean as required. You can use dish soap mixed with water to clean the surface if water alone is not enough. Scrubbing should only be done on the frame of the pool enclosure with the mixture and rinse it off with a garden hose or a power washer. You may need to repeat the process if there is any debris remaining.
Check The Amount Of Chlorine
Chlorine is the major factor that should be monitored as algae can grow if this element is not added to your pool. Look for professionals who the expertise in providing high-quality cleaning services and they should be able to use testing kits and judge how often and how much chlorine needs to be added. Are you aware of organic contaminants being built up in the water? Ammonia and nitrogen can mix with the chlorine present in water and give rise to a harsh odor. It is important to get rid of this harsh odor rendered by such reactions. In such cases, you can super-chlorinate or shock to restore the normal chlorine levels in your pool.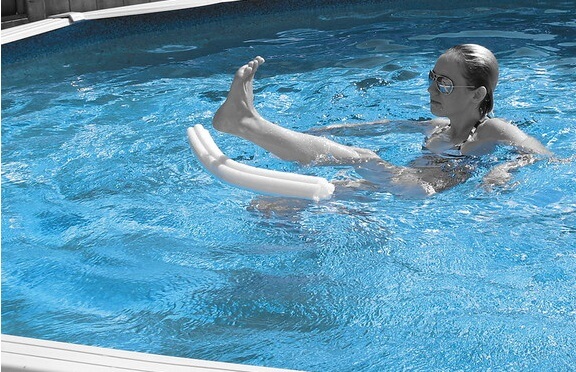 Maintain The Normal Ph Levels
The pH levels in swimming pool water also require monitoring. Professional companies have chemical test kits to monitor the pH levels in the water. You can buy those kits and keep check on the pH on a regular basis to ensure it is clean and healthy. Homeowners can consider checking the water level while performing skimming. You may make use of a garden hose to bring the level back to normal. Ideally, the pH of swimming pool water should be between 7.2 and 7.8.
Skim Debris
Skimming the leaves and debris from the surface of the water is helpful for keeping the pool clean. One should be careful about leaves, insects, and twigs in the pool. Scoop all the unwanted items out of the pool and keep it clean every day. If you skim the pool daily, it ensures fast and easy cleaning. Investing in a robot vacuum can be a good option. You can also consider scrubbing the sides of the pools to avoid algae buildup. It is recommended to scrub once a week to ensure you remove all stubborn spots in your pool.
Brush The Walls And Tiles
Pool enclosure companies may recommend that homeowners brush the deck and areas around the pool enclosure walls and tiles weekly. This helps to minimize the algae buildup and calcium deposits. You can buy the right cleaning tools such as soft brush to clean the tiles. A pumice stone can also be used in some cases. If you have polycarbonate or acrylic panels on the pool enclosure, you should use only mild dish soap to clean the surface.
Vacuuming
Consider vacuuming your pool at least once a week. If it is not used often, you can vacuum it once a month also. Vacuuming ensures that the swimming pool is free from bacteria and debris. It ensures that the water present inside the pool does not harm the users. Make sure that you check the filter every time you vacuum your pool.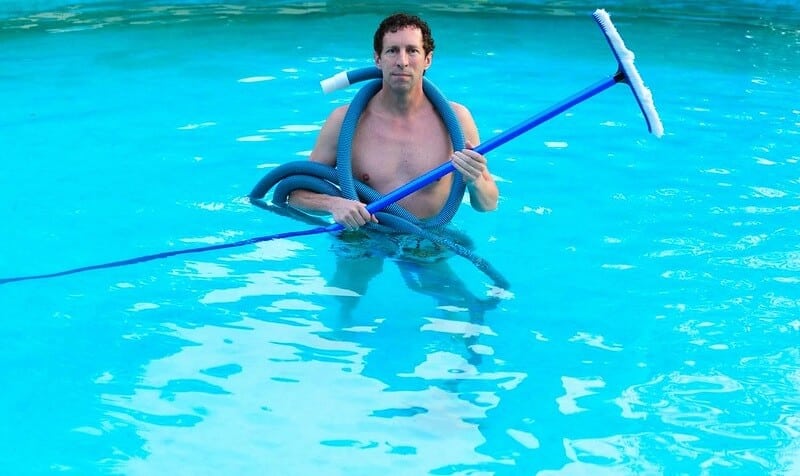 Don't Forget To Clean The Swimming Pool Filter
No matter what type of filter your pool may have, you need to clean it front time to time. The swimming pool filter should be cleaned often as it is prone to attracting and trapping debris and dirt. Even if a small amount of dust or dirt is attached, the filter may become less efficient. Cleaning the filter even more than recommended by a pool enclosure cleaning agency is a good idea.
Hire Professionals For Regular Cleaning
Most homeowners complain that they don't find enough time to clean and maintain their swimming pools. It is advisable to hire professional experts for the job. All you need to do is invest a few dollars each month and enjoy the ample benefits of a clean swimming pool in your house.
Sometimes, pool maintenance requires the utmost attention. Talk to a few professionals locally and hire the best pool and pool enclosure cleaning company to help you get the best services at affordable prices. Search for a company that has huge experience in swimming pools in your local area like Reseda Pool Professionals. Once you hire the right agency, you can be stress-free as you do not have to worry about the pool or pool enclosure looking great.
Learn more, read another helpful article: