Swimming pools are an amazing addition to the modern household, isn't it?
Not only does it give you the perfect setting for all your backyard activities, but helps you wind down after the end of a stressful day as well.
And if you are a citizen of Westlake Village, then the importance of a swimming pool as a part of daily life needs no introductions.
Situated on the Western border of the Los Angeles County, the Westlake Village residentials are home to one of the most exquisitely designed pools and deckside attractions. And to keep the pools healthy and beautiful, there are a lot of Westlake Village pool cleaning companies.
But to pick the right one out of so many can be quite a challenging task. So let us help you out with that today with our pool maintenance guide.
The Importance of Cleaning Your Pool
We're all victims of busy schedules. And as a result, we forget to give pool maintenance a proper thought, let alone plan for hiring a professional.
And the days we do remember, we go for a more DIY temporary solution of either adding chlorine or other cleaning agents. Sure! This might make the water feel fresh and clean to the touch, but the pool is not as healthy as it might seem.
A lot like the porcelain of bathtubs, swimming pool tiles and floors too are prone to debris and junk accumulation. Prolonged neglect can lead to poor health deterioration and the spread of infections like E.coli and Shigellosis.
Devices like suckers and robot cleaners can help in prolonging proper water health, but pool hygiene can deteriorate very soon very fast. Professional help might seem like a necessity then.
Some Helpful Tips on DIY Pool Cleaning
Even though treating the pool yourself may feel like the more logical and cost-effective option, it's best to keep in mind that it's just a temporary solution. But it is still essential to periodically treat it yourself as it helps in improving the pool's longevity and health. Here are a few pocket-friendly tips you can avail yourself of.
1. Suckers With Pressure Cleaning
For leaves, bugs, and water surface debris, Suckers are the way to go. With vacuum pressure technology the sucker makes little work of cleaning the water surface and keeping it spotless.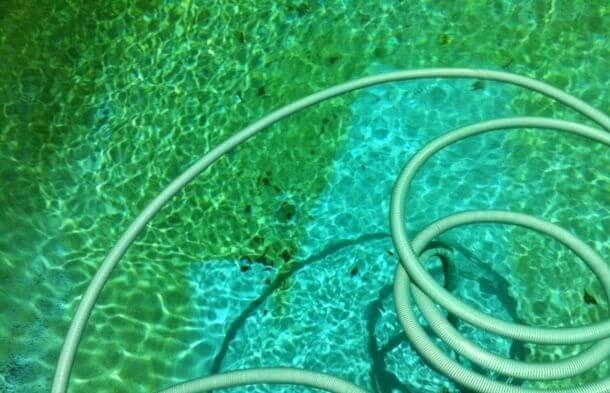 2. Physical Pool Cleaners
If you really want to get your hands dirty then you cannot possibly do better than a simple water net, pool pole, and chlorine. Not only is it ideal for small pools but rather large ones as well.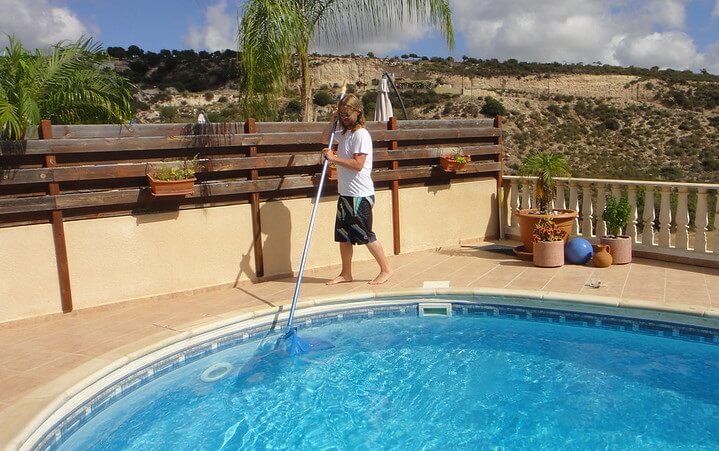 3. Renewable Energy Cleaners
These solar-powered cleaners can be your pick if you're more inclined toward eco-friendly options.
4. Automated Pool Cleaners
I trained marvels are perfect when it comes to keeping the pool tiles stain and mold-free. They are specially programmed to self-propel themselves and scrub the pool walls and floor.
Where does the DIY fail but the Professional doesn't?
It is a lot right about DIY pool cleaning, but there is a lot that it fails to achieve as well.
We would like to list a few areas in which your pool can benefit more from professional care companies than from DIY solutions.
1. Pool System Management
Pool filters and pumps are mostly the first ones to give out when they are used over an extended period of time. A professional eye will be able to tell you if the time for pump or filter replacement has arrived.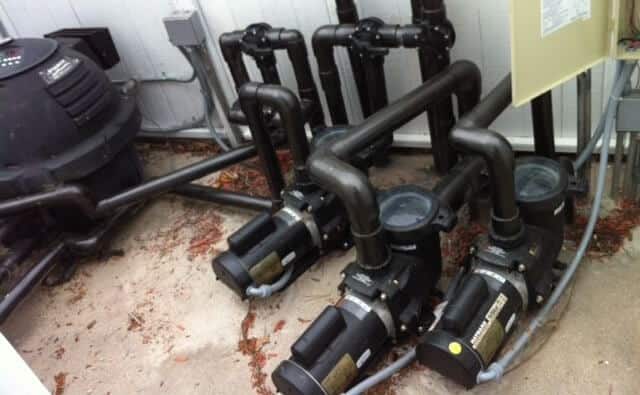 2. Disease Control and Optimum Hygiene
With the accumulation of debris and mold formation, a pool can soon become a breeding ground for infections like E.coli and Shigellosis. To counter this, a perfect water chemical balance needs to be achieved which a simple application of chlorine and cleaning agents won't solve. Only a professional understanding and the latest in pool care can provide complete maintenance.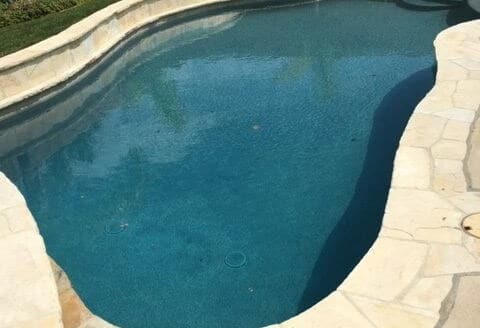 3. Emptying the Debris Catchers
Catch baskets are essential when it comes to keeping your pool clean and spotless. They are the net that catches debris like leaves, bugs, and dirt. And quite often they get overworked, and they slowly start to clog, leading to a fall in pool hygiene. It is something only a pool technician can effectively clean out and repair. Not even robot cleaners can solve catcher issues.
Choosing the Ideal Pool Treatment Company
Choosing the right company for your pool is never an easy job when there are so many pool cleaning services. But let us help you out with a few pointers.
1. Has the Monthly Plans you Need
The company should be able to provide you with the package that will suit your needs and the needs of your pool. It should have a year-round plan to periodically treat your pool on a monthly or biweekly basis.
2. Aware of Latest Treatment Solutions
A quick look at the company's past works and portfolio will be able to tell you if they hire the right technicians for the job. And not only should the technicians be Health Department Certified but also must have knowledge about the latest in swimming pool management. They must also be equipped with state-of-the-art cleaning tools and bear a professional attitude towards their work.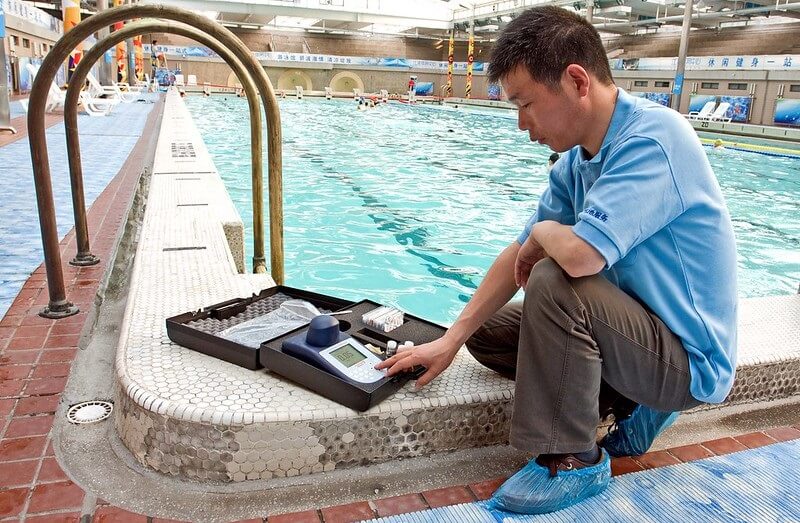 3. Licensing and Legitimacy
A proper background check can help you find out if the company you want to choose has an adequate trade license. It is also important to see if they are members of the Association of Pool and Spa Professionals or are accredited by The Master Pools Guild.
Additionally, checking the company's license with the Registrar of Contractors or the BBB along with their previous portfolios will help you identify fraudulent behavior.
Ready for a Thorough Cleaning?
Complete pool care is as hard to accomplish as it is necessary. So, even after periodic DIY maintenance, it is always advisable to have a pool service professional come over and give it a thorough treatment. So, may it be a pool cleaning service or a more complex job like pool plastering that you need for your Westlake Pools, do not wait up; give us a call right now and see the magic we work up!
We hope you enjoyed our pool treatment guide today.
Learn more, read another helpful article: