Summer is coming and that means it will soon be time to have fun outdoors with your friends and family.
No more teeth-gnashing, knees-shivering coldness. We're all going to enjoy ice cream and coke again!
And if you live in Los Angeles, you know what We mean. Most of the houses in Reseda have outdoor pools to make basking in the sun much more fun than hiding from it. If you have a pool, you are set for the summer. Well, almost.
Believe it or not; cleaning and maintaining a swimming pool is not child's play. And if you have no experience in these matters, we bet you'll have a tough situation on your hands.
The solution? A capable Reseda Pool Cleaning company that knows what they're doing.
Why is pool cleaning such a big deal?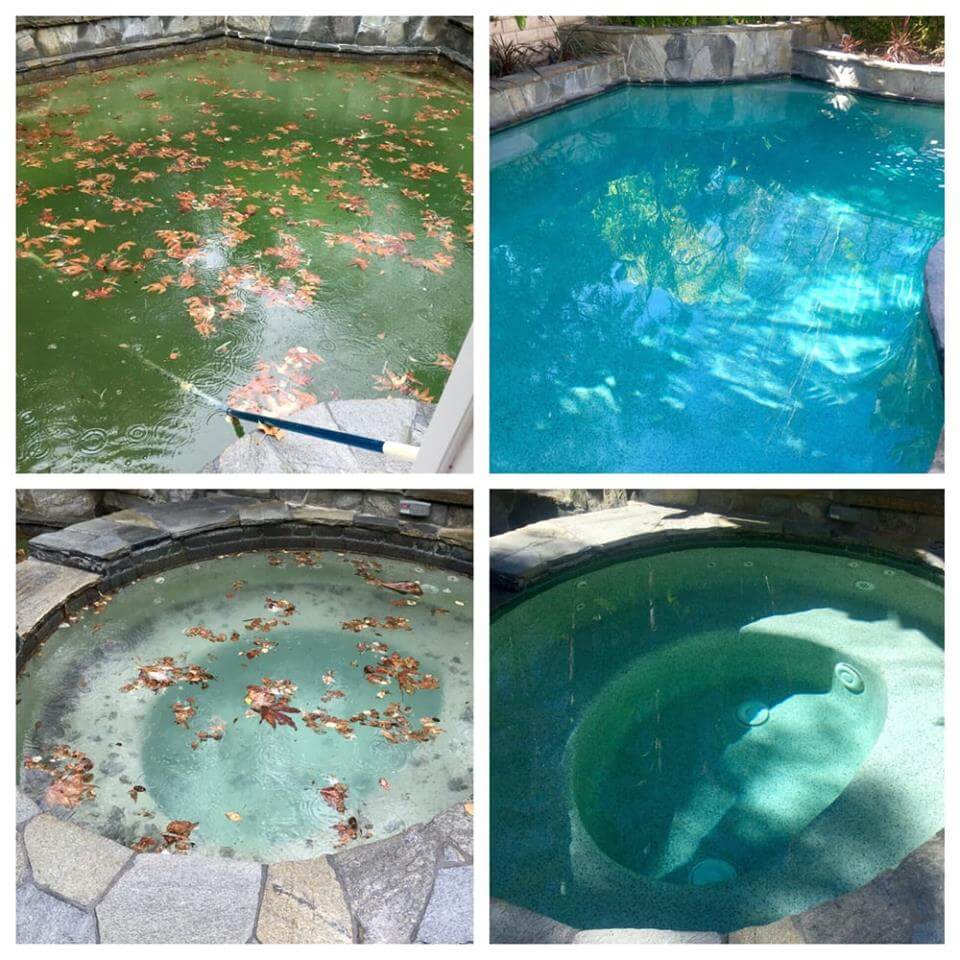 The pool has been left unused for the whole winter and you're probably thinking of getting your pool to be as prepared as you are for the summer. However, cleaning a pool can get quite tough at times, especially when you are working and have no spare time to thoroughly clean.
And let's be honest; if you've had a pool for a long time, you know that keeping it clean is crucial for regular use.
Maintenance of pools is definitely not an easy task that you can take care of by yourself every single time. If you have a lot of responsibilities on your shoulders already, know that pool cleaning is a daunting task that needs at least a day to clean and make sure everything is well-maintained.
If you think that it's time to get your pool another touch of cleaning, we here at Valley Pool Plaster can help you out with that. Our goal is to make y sure you get the best out of it for your ideal summertime!
To do so, we will provide you with a few guidelines on how to make sure you get the best Reseda Pool Cleaner near you. This way, you don't have to worry about costs that don't match the services you receive, you know? If you pay for the best, it is also fair that you should receive the best!
So, let's get started!
Why should you clean your pool on a regular basis?
Simply put, a pool is a stagnant water that anybody and anything can get into.
Any liquid that stays in the same place runs the risk of breeding bacteria, fungi, and algae. Not only they may cause terrible illnesses, but they also can accumulate and block the pool's drainage systems, and the pool's pumps, and disrupt water heaters.
Yes, you might use water sanitizers to keep the water clean, but that is a treatment that is solely meant to make the water hygienic for our bodies. The pool, however, remains contaminated still.
We recommend you clean your pool every once in a while so it does not affect your family's health.
In relation to Pool Cleaning Reseda, we'd love to give you a list of pool services we provide. They include resurfacing, cleaning, replastering, remodeling, and more, based on contracts.
With that being said, let's move on.
A list of features you need to look for in a Pool Cleaning Reseda company
Now, let's venture on to the main topic that we are here for in the first place. Consider this as a guide just in case this is the first time you're finding Reseda pool service or if you are still not sure what kinds of things you need to take into consideration in order to find the best pool cleaning service for you.
We have listed down the main things that you need to go through to find the best Reseda pool service.
Look for professionals
Never settle for amateurs. Ever. What you get from experts is the best kind of service; better than what you get from people who have no experience. If you care about your health and those in your family, you would want the best for them. What we would advise you is to look up a few good services and ask for recommendations. That way, the pool remains healthy and so do you.
A Reseda Pool Cleaner team that is well-trained and can finish their work on time will be a very good investment.
Fairly-priced services
Do not get fooled by high-priced services. In the end, make sure that you don't regret having paid so much for disappointing services. Just because a team charges a large amount of money, does not mean they'll always render great services. You must get what you pay for.
Also, make sure you inquire about all the services they provide beforehand. See what quality of work you can expect to receive for the amount you pay.
You also need to check how soon they can finish the work because the sooner they do, the lesser money you need to spend on the pool.
The paradox here is that you spend money to maintain your pool only to not spend money again later on. However, it is simply because the money you spend on maintenance will always be lesser than the cost of reconstructing the whole pool if something ever happens to it.
Highly recommended team
Be it by family, friends, neighbors, or people you see online, a highly recommended Pool Cleaning Reseda service will help you a lot. If the closest people to you give good reviews about service, chances are they are very good at what they do. We suggest you take their word for it and see for yourself.
Final word on Reseda Pool Cleaners
We cannot help but want the best pool providers that are affordable for you.
One thing you must keep in mind is that you should always do a little research by yourself before you decide which team you want to work on to make your pool better.
Following the tips that we have provided can also make your job of searching for the best Pool Cleaning Reseda Company easier.
Good luck!
Learn more, read another helpful article: