Why Hire a Professional Pool Cleaning Service
Keeping your pool clean is an essential part of pool maintenance. That said, caring for your pool is a chore on its own. If you're on the fence about getting a professional pool cleaning service, there are 20 things that might help you make that decision.
1. You save time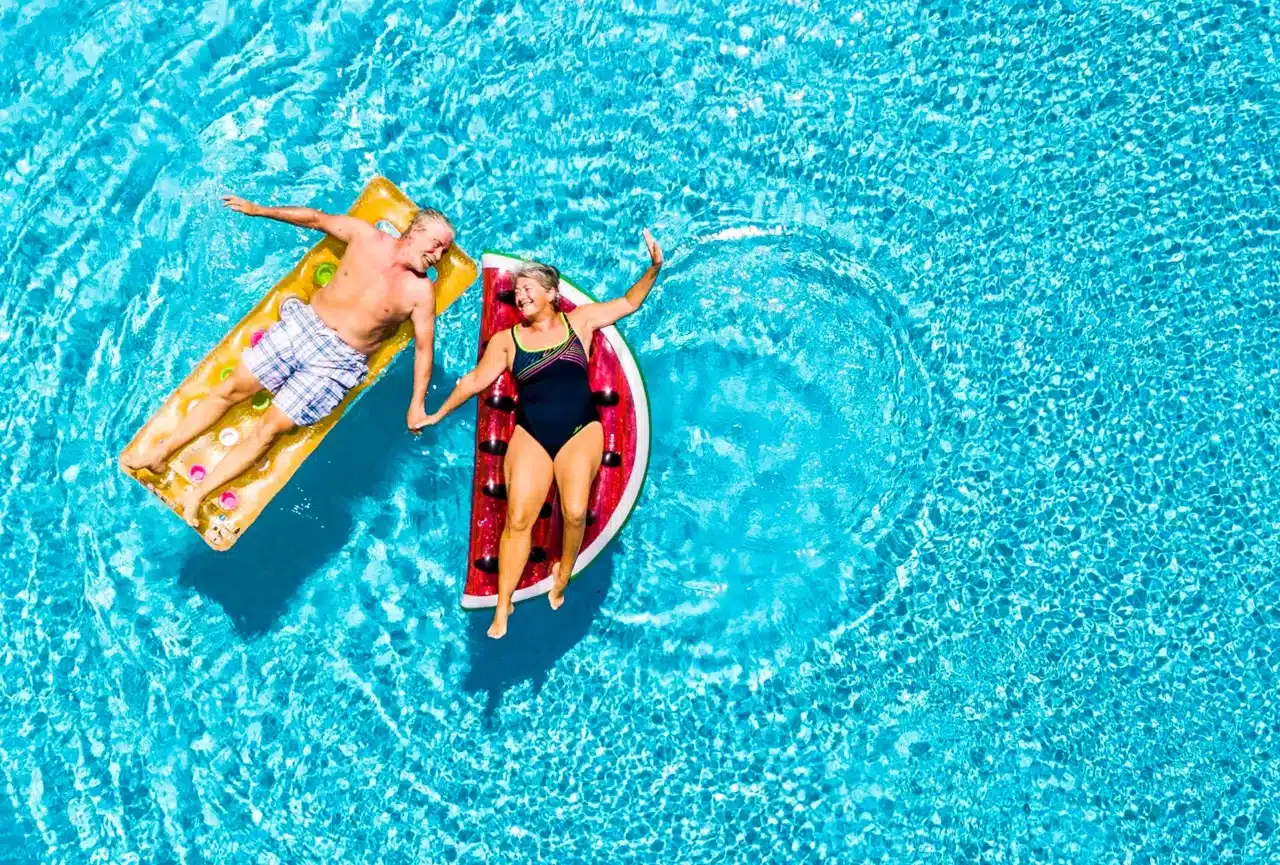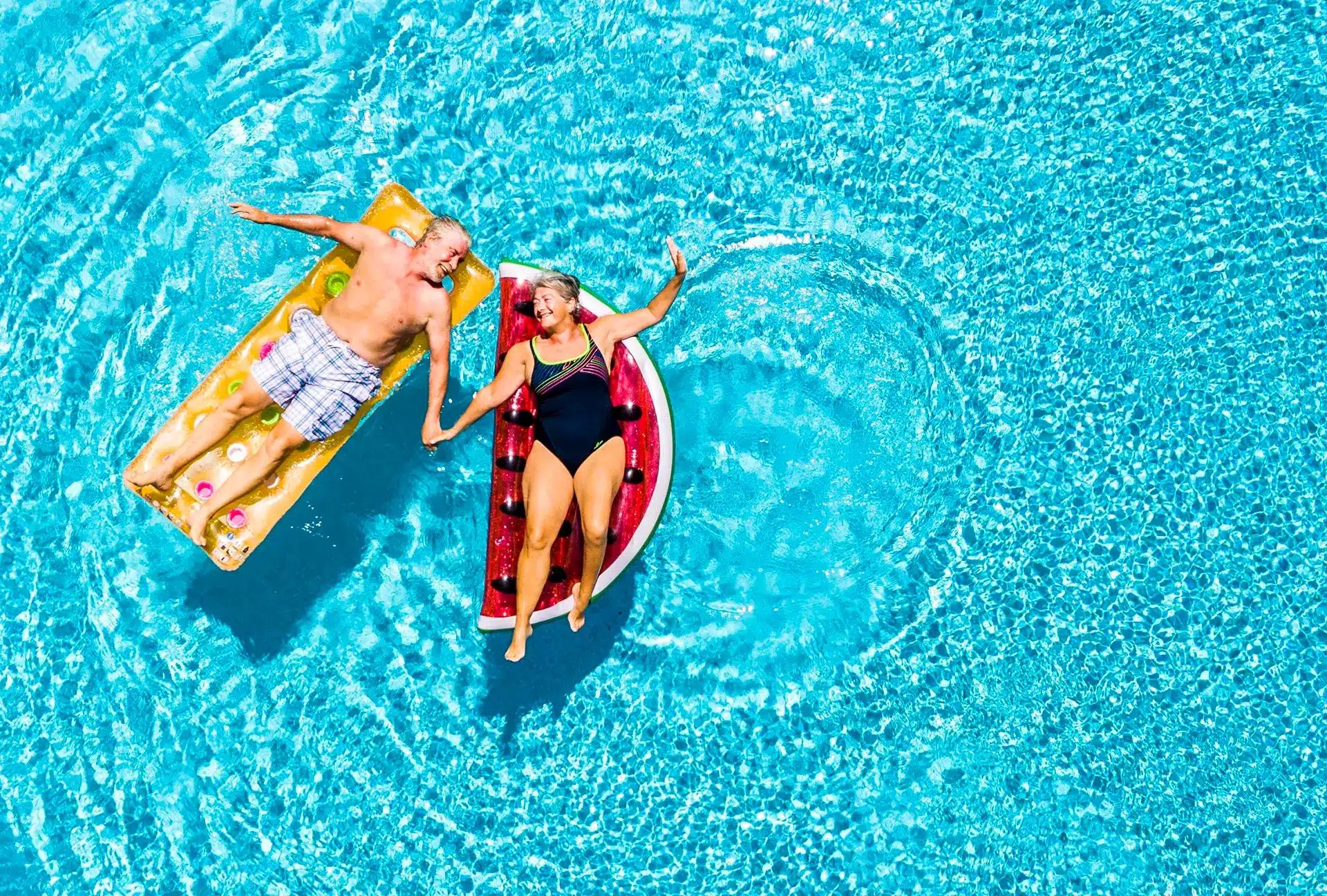 Picture this; you've just finished a truck load of paperwork in the office and you're facing a long commute home. The last thing you'd want to do is put on your shorts and start cleaning your pool. Hiring a pool cleaning service can get that off your plate so you can spend your time on the things that matter, like playing with your kids or taking your wife out for dinner.
2. Cleaning gets convenient
Not only does hiring a pool professional save you time, but it also makes keeping your pool clean a little more convenient. You don't have to wake up early in the morning on a Sunday just so you can skim the water and scrub the deck. If you hire a pool cleaning service, you'll wake up early on a weekend to have a cup of joe beside a sparkling pool of water.
3. Vacation means vacation
Taking a vacation but still thinking of your pool? That's not going to happen if you hire a pool professional. They will make sure your pool is properly taken care of even if you go on long trips outside of town and you won't come home to the nightmare of a green mess.
4. Saves time on learning chemical balance and safe handling of chemicals
Cleaning and maintaining a pool is not that simple. There is the issue of getting the right chemical balance, and proper and safe handling of chemicals. If you're the kind of person who likes to have an idea of how to do things right, you'll probably read tons of blogs and watch heaps of videos about how to clean your pool. And chances are, each of your reference materials will probably be saying the same thing. Instead of scouring the web for the "best way to clean your pool" content, you can have a real professional who walks the walk and talks the talk to do it for you.
5. You don't have to invest in cleaning equipment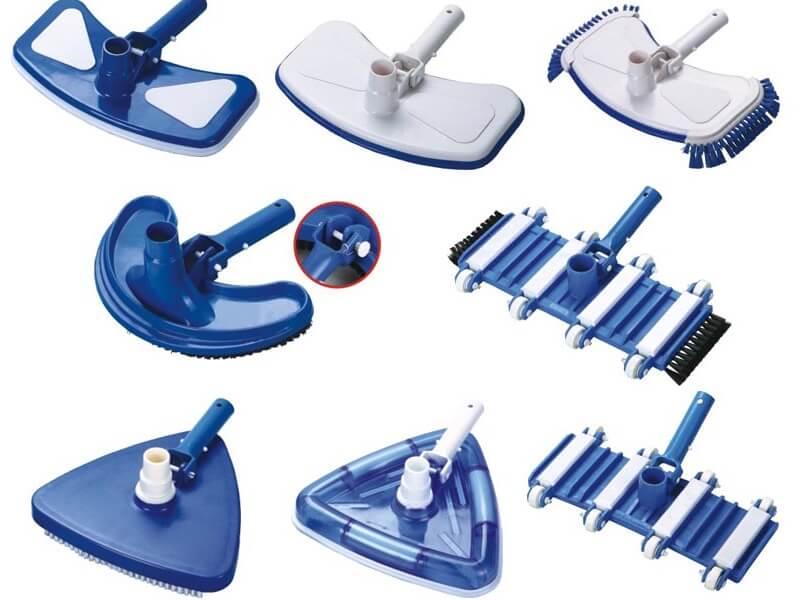 Another benefit of calling in the pros is that they come with their own equipment. We're talking about telescopic poles, pool brushes, skiller nets, cleaning agents – the works. And not just any kind; pool professionals do use professional quality pool cleaning equipment to ensure customers quality service. If you do go the DIY route, you'll have to invest in these materials yourself.
And while we're still on this topic…
6. No need to keep cleaning equipment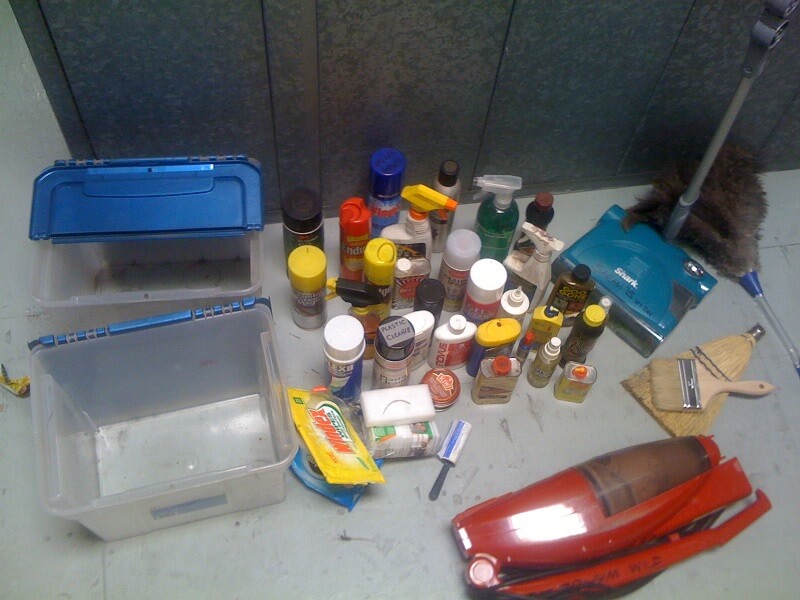 Imagine yourself with a stockpile of pool cleaning equipment. Unless you have a dedicated shelf or some space to spare in your garage, you'll be faced with the problem of where to put your pool cleaning equipment. If you hire a pool cleaning service, they'll come bringing their own stuff and leave your property with it.
7. You don't need to store chemicals
Here's one you'd really want to look into. Part of cleaning your pool is using chemicals, especially when sanitizing the pool water. Things like chlorine and bromine can be health hazards that you'd want to keep somewhere safe, especially if you have kids at home. Professionals do come with their own materials including pool cleaning chemicals so you don't have to worry about storing hazardous chemicals at home.
Speaking of which…
8. Professional pool water treatment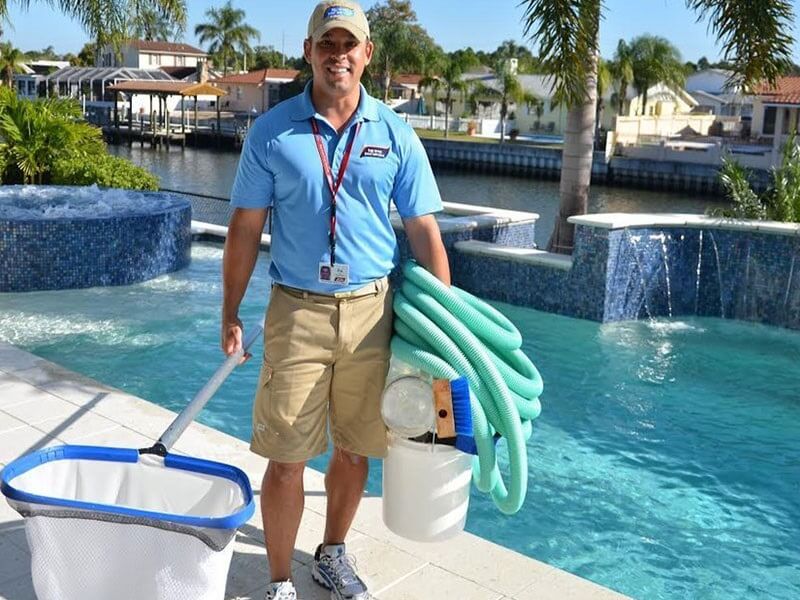 Another benefit of hiring a pool cleaning service is that they provide expert pool water treatment. These guys know the proper chemical balance in your pool depending on your pool's water capacity and the climate in the area where your pool is located. Not only does proper pool water balance keep the water safe and sanitized, but is also crucial to the proper functioning of your pool equipment.
9. Professional pool cleaning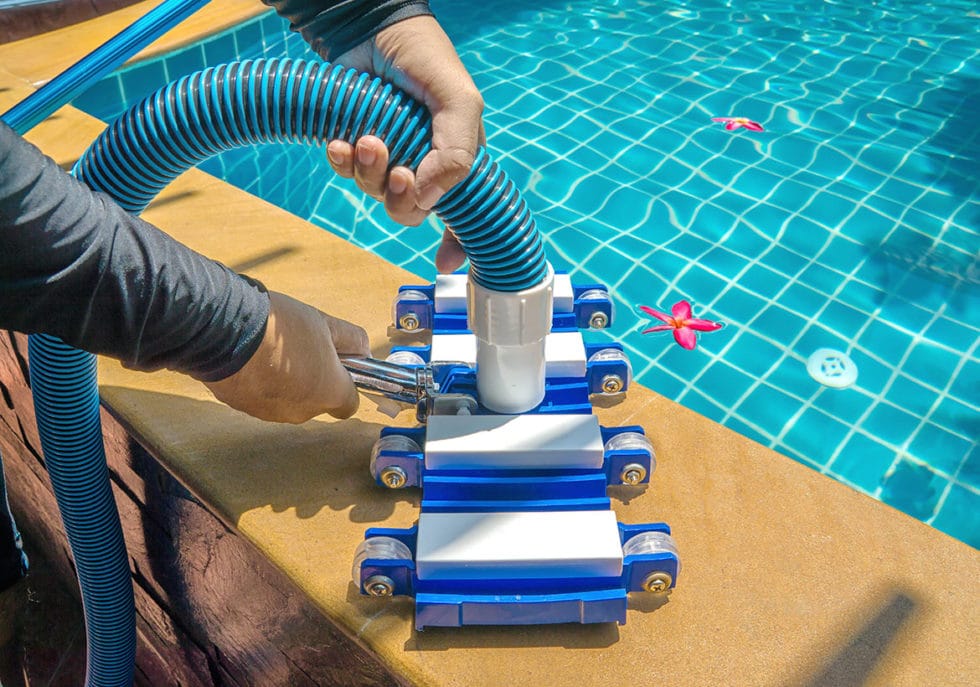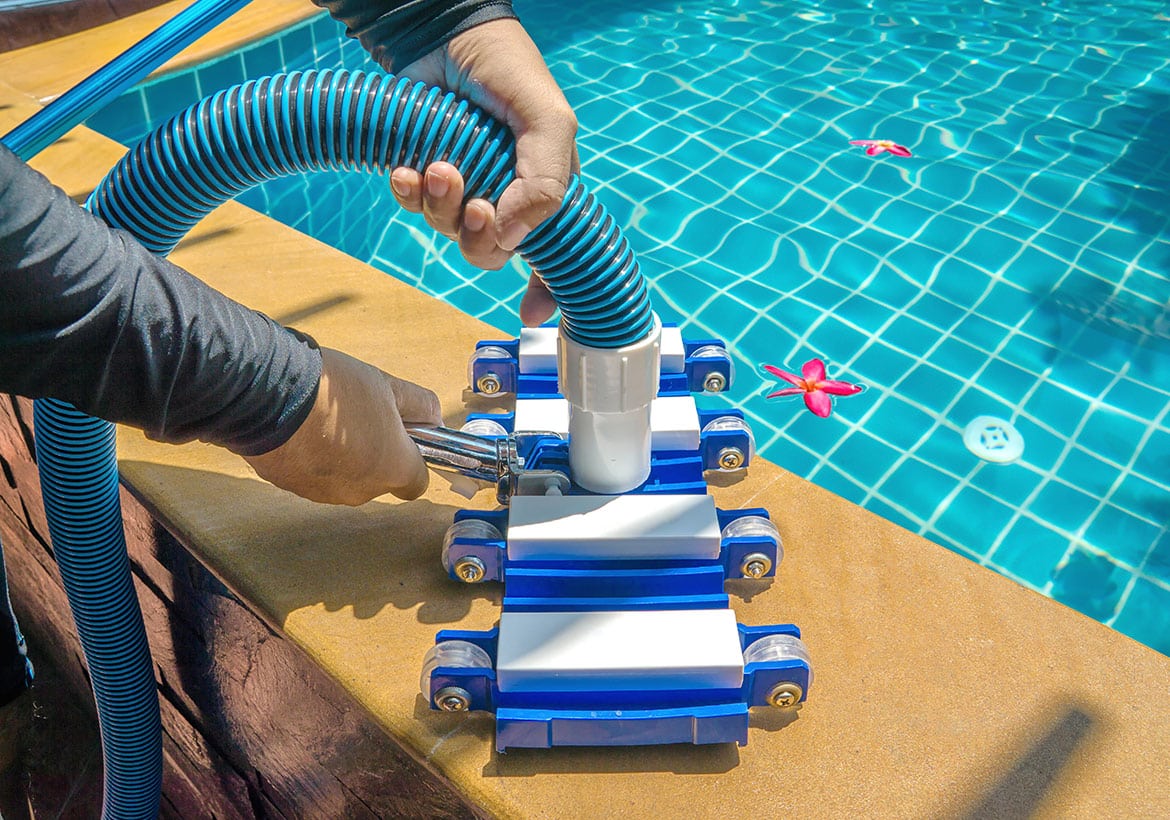 Well, it's what they do for a living. They're experts in their craft and have developed certain ways and methodologies to improve pool cleaning. They use a systematic approach that can make their job faster and more effective. Things like starting by skimming the water, brushing the walls and the floor, and finishing it with a pool vacuum in that order ensure they leave no dust in the pool behind.
10. They do more than just cleaning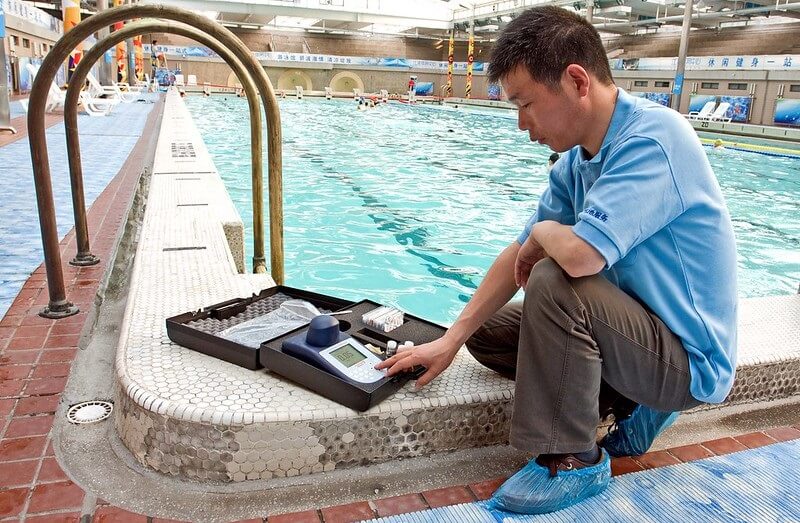 Some pool companies offer bundled pool cleaning services. This means that on top of actually cleaning your pool, you can get other services including checking your pool equipment for proper operation and even inspecting the overall structural integrity of the swimming pool area.
11. They can help detect issues early on
Because they look at and clean swimming pools for the most part, these professionals can help you spot possible issues early on. Some of the things they can easily notice are hairline cracks, spaulding, and scaling. Some problems they will call your attention to are cloudy waters, green surfaces, and other issues that will end up as major undertakings if not addressed early on.
12. Your pool will be cleaned on time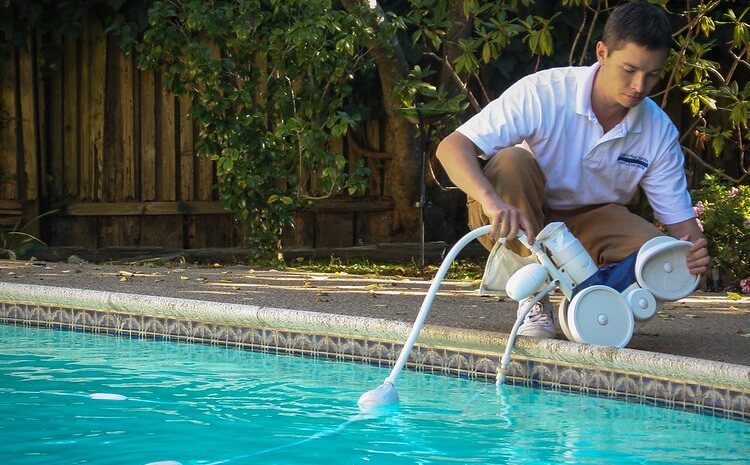 If you are cleaning your pool by yourself, chances are there will be times that you will have to skip cleaning. Either you're already burned out from work, have a junior baseball match you have to attend to, or simply not being in the mood for scrubbing wet tiles. When you sign up for a pool cleaning service, these professionals will adhere to a schedule to make sure that your pool is regularly cleaned.
That said…
13. Recurring services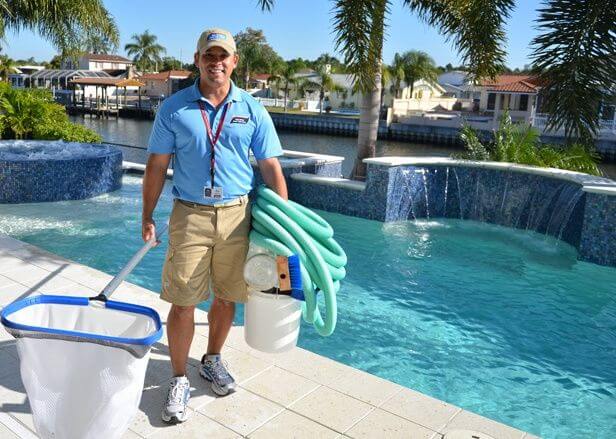 Most swimming pool companies would want to make long-time customers. That's why they offer recurring cleaning services scheduled to what works best for your swimming pool. Recurring pool cleaning services also works in your favor because it means that your swimming pool will regularly be cleaned and taken care of.
14. Consistent cleaning
If you sign up with a pool company that offers recurring cleaning services, you will most likely get consistent results. You could be assigned to one pool guy or can get different ones, but have the same training and orientation to how a pool should be cleaned. What this means for you is that you deal with people you can put your trust on and for your pool, a good consistent clean.
16. You get tailored services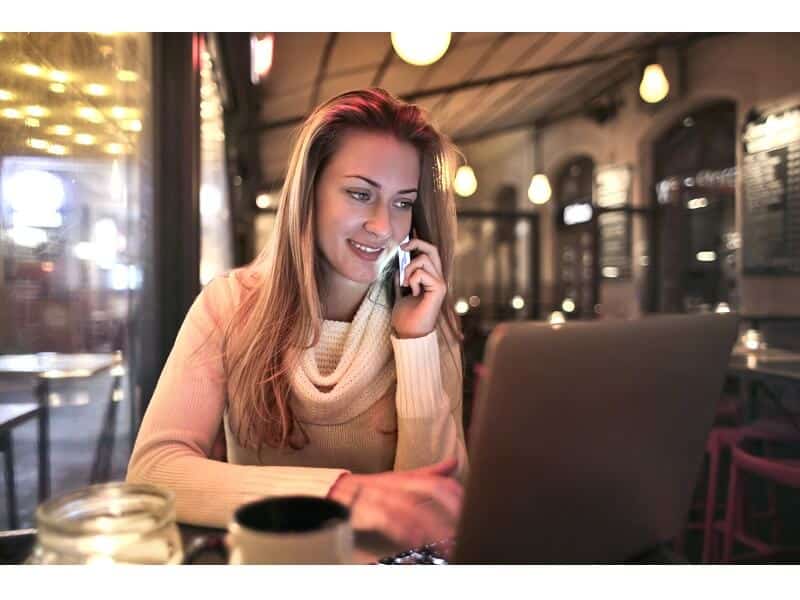 Because no two pools are the same, many pool cleaning service companies offer customized services that fit your needs. If you remember the bundled services pool professionals offer we talked about earlier, most can remove and add services that will suit your needs. The same thing goes with the frequency of your recurring services. You get to tell them what part of the pool you want cleaned and how often you want it done.
19. Get help from licensed pros
The good thing about seeking the help of professionals is that you get help not just from professionals, but from licensed, bonded, and insured professionals. Many of these pool cleaning service companies are branches of other larger swimming pool companies that offer large-scale services like pool resurfacing and pool remodeling.
And lastly…
20. Hiring a pool cleaning service saves you money
While you may think that spending money on a pool cleaning service is just an added cost, it can actually save you money in the long run. Pools that are properly maintained swimming pools will be less susceptible to major damage saving you money from relatively major projects.
Get Peace of Mind – Have Professional Maintenance of Your Pool
And that's it, some of the most important reasons why you should hire a swimming pool service. If you need help with professional cleaning and maintenance solutions, contact us at Stanton Pools and find out why we're the industry's finest.
Learn more, read another helpful article: