Northridge Pool Cleaning and Maintenance
We take care of your Northridge pool. You enjoy it
Contact Us Today
Trusted Northridge Pool Maintenance and Remodeling Services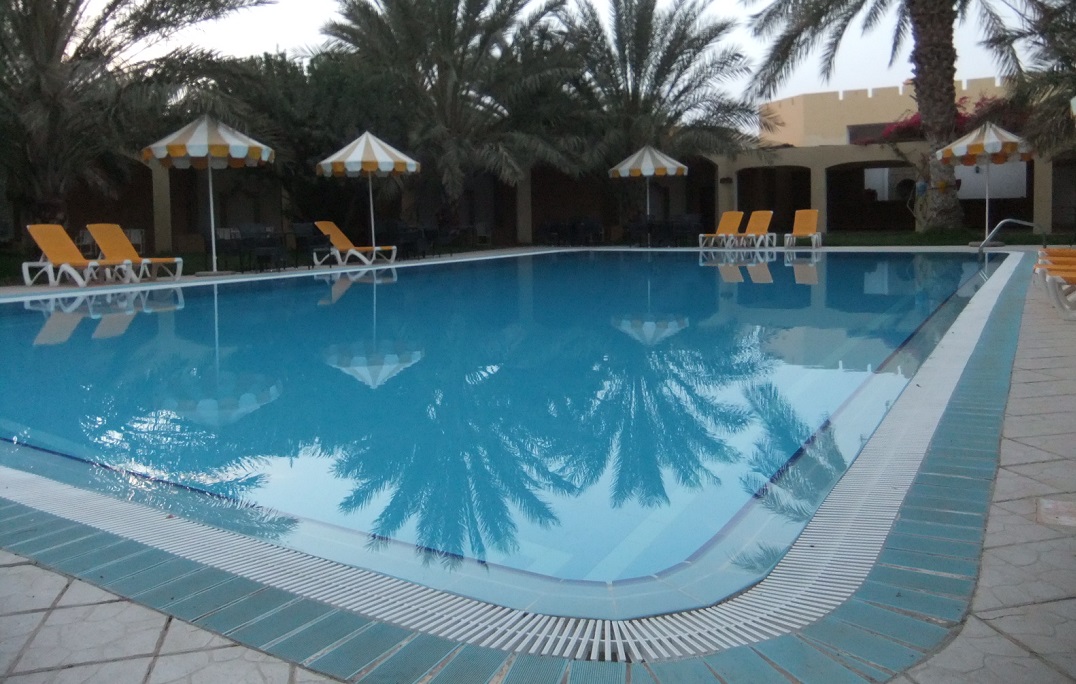 Live in Northridge CA and have a pool to call your own? You may think that you know everything when it comes to Northridge pool cleaning and maintenance, but as the professionals from Stanton Pools can tell you, it isn't just all about making sure you collect the dry leaves off the surface of the water.
While there are definitely many factors that determine how often you need your Northridge pool cleaning and maintenance, the one fact that doesn't change is that you should rely on the experts from Stanton Pools to handle it for you. While you may be able to take care of the basic stuff, what will you do when your Northridge pool needs more expert attention when it leaks, for example? Leakage in a swimming pool is not only common but the exact reasons are often unknown unless a professional takes a look at it. This is exactly why Stanton Pools can help you reduce the stress and frustration from having to do it all by yourself.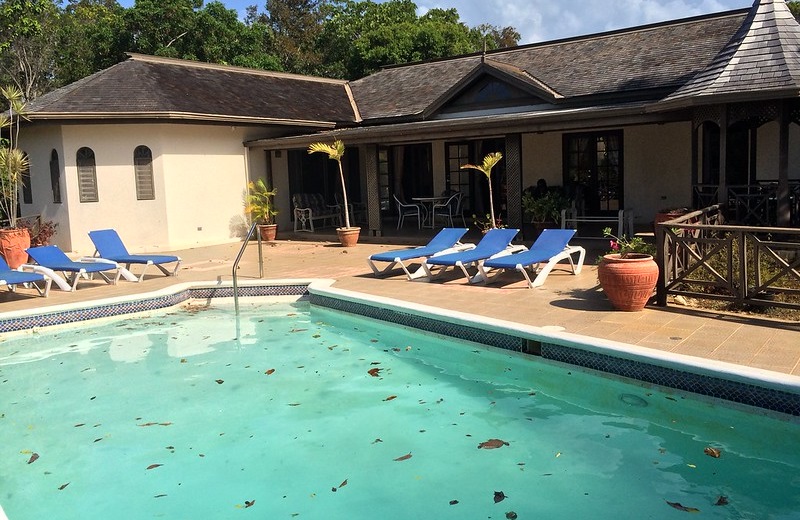 However Stanton Pools is certainly no one trick pony as we can not only ensure your pool is well maintained but also that it is kept as clean as possible. Your Northridge pool requires a tremendous amount of care to keep it looking clean and that is a fact. If you decide not to have your pool cleaned weekly, then over an extended period of time your pool will begin to look green and black as mold and other gunk starts to grow on the tiles.
Let us Take Care of your Northridge Pool Cleaning & Maintenance
From the sound of it you definitely should not attempt to acid wash your pool without the help of professionals like Stanton Pools. Acid and other cleaning chemicals can be dangerous when mishandled, that is why you should not take the chance if you lack the know-how in the first place.
Pool Services we Offer in Northridge
1. Pool Heater
Installing a pool heater can help make your Northridge swimming pool a place where you can spend quality time with your family. A pool heater allows you to make more fun memories to cherish in the comfort of your own backyard.
We, at Stanton Pools, are one of the most trusted pool professionals servicing the Northridge area and are experts in installing and repairing pool heaters. We know that pool heaters come in various shapes and sizes and it's important that you let only experienced professionals install and repair your pool equipment for you. Our crew, here at Stanton Pools, is bonded, licensed, and insured. That only means that you're getting the best pool heater repair and installation service that won't disappoint. We take care of your pool the same way we take care of our customers who sign up for our Porter Ranch pool services. We believe that providing impeccable pool service is our calling and we can't see ourselves doing anything else.
2. Pool Repair
Pools can be susceptible to wear and tear. While they appear as small and insignificant inconveniences, they can spell disaster and a huge financial burden if left unchecked. We, at Stanton Pools, offer swimming pool repair services that will not only help you bring your pool back in good shape, but can also prevent expensive renovations in the future. We are experts in pool plaster, pool remodeling, and pool resurfacing.
We offer free estimates and the crew that will carry out the repair are certified pool professionals. We do everything from pump repair, pool heating system repair, saltwater system repair, and even pool remodeling and renovation. We'll help you deal with minor and major issues with your pool. We'll take care of everything from changing your pool tiles, replastering and resurfacing your pool, to repairing the plumbing and electrical components of your swimming pool. We'll turn your old and damaged backyard pool into a stunning resort!
3. Pool Companies
We, at Stanton Pools, are considered as one of the best pool companies in the neighborhood of Northridge. We provide our customers with professional quality pool services from pool maintenance to pool renovations and we're proud of what we do. It's our passion not only to see the potential in your backyard, but to make sure that we leave a smile on your face on every finished project. Your satisfaction is what drives us to be the best in the business and it's what makes us the best pool company in Northridge.
We also take pride in our experience, and in the team that makes our company the best at what we do. We're backed by first-hand experience working at different pools from various locations. We provide superior workmanship, whether it's just basic pool maintenance or giving your private pool a major face-lift, Stanton Pools can help you achieve the pool of your dreams. But don't take our word for it; check out our pool plaster and pool remodel services in other areas, like the pools we worked in our Encino pool services. We can offer a whole lot more, and we're excited about what we have in store for you.
4. Pool Pumps
Considered as the heart of your swimming pool system, your pool pumps play a vital role in maintaining your pool's beauty and longevity. We, at Stanton Pools, are experts in renovating and maintaining pool pumps.
Nobody knows pool pumps like we do. Inexperienced pool professionals are quick to recommend their customers to replace the entire pool pump when some parts of the pool pump are still in good condition. In our experience as pool professionals, some of the common parts that require replacement are small and delicate like the drain plugs and the O-rings. In some cases, the only part of the pool pump that needs replacement is the motor, which is often characterized by a screeching noise from the actual pump.
As pool professionals, we understand that pool pumps are built for continuous duty. On that note, hiring pool experts that know just exactly how a pool pump works can be beneficial for you and for your pool. It can help you save money from unnecessary parts replacement allowing you to revive your swimming pool pump on the cheap.
5. DWP Pool Pump Rebate
Here, at Stanton Pools, we offer services that go above and beyond. Our swimming pool solutions are geared to help you get energy-efficient pool equipment and save money you can use to maintain your pool. In conjunction with Los Angeles Department of Water and Power (DWP)'s pool pump rebate program, we can help you install variable speed pool pumps that will make you eligible for the rebate program. This way, you can update your swimming pool pump while taking advantage of the benefits DWP's program has to offer.
We offer a win-win solution for pool owners who are looking to maximize what their investments have to offer while reaping the long-term benefits of owning an energy-saving pool. You not only get to help the planet, but you also ease up the burden on your wallet.
For superior swimming pool services in the Northridge area, contact us at Stanton Pools, and find out how our swimming pool solutions can help you today.
Weekly Cleanings
Perform a water chemical balance test and adjustment
Empty the skimmer and pump baskets
Confirm proper operation of the pool equipment
Check the swimming pool and spa lights
Net and vacuum the pool
Review the integrity of the pool surface, deck and coping
Brush the swimming pool walls and steps
Specialized Maintenance
Salt water conversions
Pump repair and replacement
Energy efficient, VS pump installs
Heater repair and replacement
Wi-Fi remote system installation
And more...
Pool Remodeling and Replastering
Stanton Pools, Inc. is a fully licensed, bonded, and insured pool maintenance, repair, and construction company.  Some of our specialties include:
Complete swimming pool remodels
Swimming pool renovations and repair
Pool plaster and resurfacing
Tile and coping upgrades
Copper to PVC plumbing conversions
Complete equipment upgrades and relocation
Since I began in 2008, I have cultivated a successful business servicing customers' pool needs in the Conejo, San Fernando, and Simi Valleys.
Don't just take my word for it. Take a look at what our satisfied customers had to say below.
Hundreds of Satisfied Customers
"It's been a little over a month since Stanton Pools finished re-plastering/tiling our pool. I wish I had written a review earlier, but we've been enjoying our pool so much! Everything was perfect, and they did a great job! We really liked that this company communicated using modern technology - email, text, online forms, and digitally sending payment. This is an honest company from the start to the end. We highly recommend them!"
"We have used a prior pool service for a period of over 15 years and over time we noted that they did not provide proper service and ignored our unique issues with the pool turning very green with algae and the stone turning various shares of purple. We had it and just recently hired Stanton Pools to assist us in our weekly service of our pebble tec pool. Within a period of two weeks the pool sparkles, the green algae is all but history for us and we are starting to see the purple hues on the stonework fading. Eric has been very responsive to all of our questions and needs and once again our pool feels and looks refreshing. We look forward to many continued years of relationship with the company and with most sincerity can highly recommend Stanton Pools. A wise choice for us!"
"Eric as the contractor we chose to renovate our pool, which was a total mess. All the sub-contractors he used were superb. Starting with the demolition crew, the plumbers, electrician, tile crew equipment and plastering / pebble crew. Eric coordinated everyone and kept us informed of the progress and what to expect next. A suggestion: we chose the darker color mini pebble, which keeps the pool at a high temperature of 82-85 F during the hot summer days, so it is not necessary to warm the pool during the summer. We are very happy with the result"
"Eric is fantastic! We just purchased a home with a pool that hadn't been serviced in a while, and he came out, gave me a brief tutorial on my pool and equipment and made sure the pool was cleaned and chemically balanced as soon as possible."
You are our top priority. Feel free to call or email us anytime.
PO Box 6391
Westlake Village
CA 91359
Get Started...It is Risk FREE!