Westlake Village Pool Cleaning and Maintenance
We take care of your Westlake Village pool. You enjoy it
Contact Us Today
Trusted Westlake Village Pool Maintenance and Remodeling Services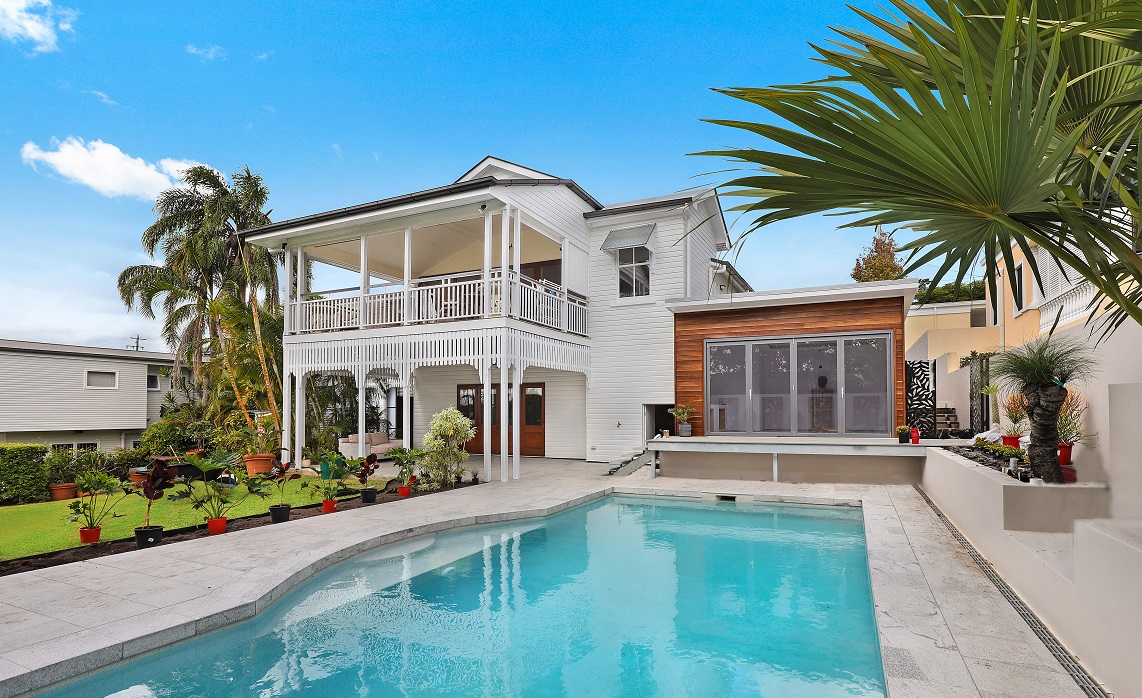 A pool is only as good as it is clean. This is a fact that many new pool owners cannot seem to comprehend, whether it's in Westlake Village, CA or in any other part of the world, there is simply no way for people to look at your dirty pool and then feel like jumping in. Stanton Pools completely understands this and that is why we have a wide variety of cleaning tools and methods to help maintain the tiles of your pool spotless and the water crystal clear.
You will not have to worry about a thing as Stanton Pools can perform weekly Westlake Village Pool cleanings and pool services like pool remodeling to ensure that it is kept as spotless as possible. You may think that having your pool cleaned on a weekly basis is too frequent, but the fact is that it doesn't take long for foreign objects like leaves, rocks and sand to contaminate your pool.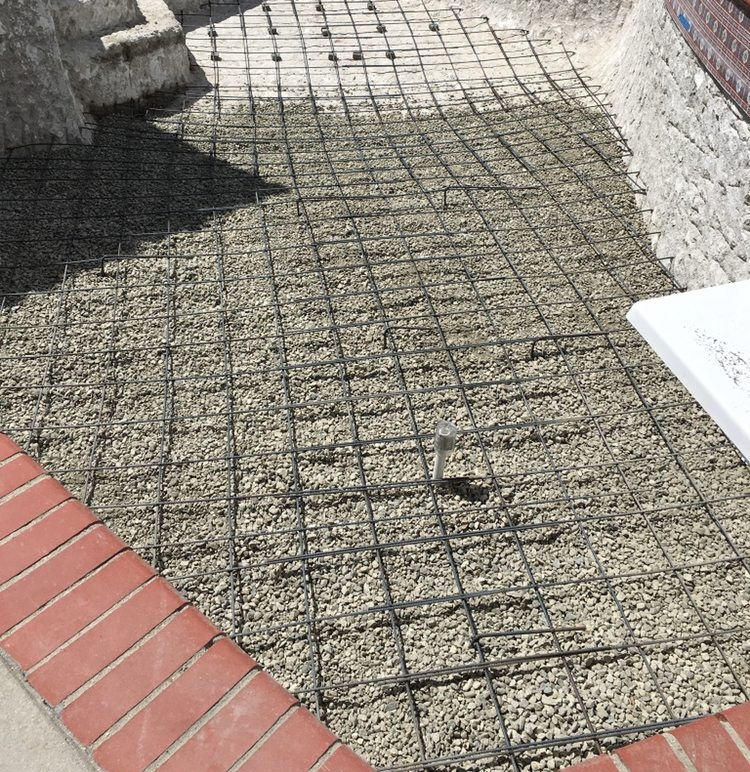 In some cases where Westlake Village pool cleaning takes more than just a simple scrub or vacuum, the professionals at Stanton Pools can go even further as to scrub your pool's tiles and steps for you once the pool's water has been drained. When your tiles or steps start accumulating mold and grime, they can take on a slimy texture and become dangerously slippery.
Let us Take Care of your Westlake Village Pool Cleaning & Maintenance
The main reason you got yourself a pool is so that your family and friends can enjoy it without the risk of any injury. Slippery tiles are accident prone and when left too long, will need more effort to remove. That is why we at Stanton Pools can take care of this matter on your behalf and help to lower the risk of people accidentally slipping.
Your pool's filter system is absolutely vital in ensuring that foreign objects and contaminants are kept out of the pool for good. There is always the possibility of your filters getting full and needing to be cleaned every once in a while, which is what Stanton Pools can do for you.
Pool Services we Offer in Westlake Pools
1. Weekly Pool Service
We just couldn't stress how important weekly pool services are. Regularly servicing your swimming pool allows you to save money in the long run from costly repairs. We at Stanton Pools will help you maintain your swimming pools with a variety of services like pool cleaning that we offer through our weekly pool solutions. We'll take care of both the physical structure of the pool and the water that sits in it. Part of our weekly pool service is checking your pool water's chemical balance. This is important not only because it keeps your pool water clean and safe from bacteria, but it also helps you preserve the structural integrity of the pool.
Here's an example.
Pool water with high pH levels can cause problems like scaly deposits and cloudy water. Otherwise, pool waters with very low pH levels can cause pool surfaces to corrode and develop etches. The same can be said to pool equipment that is submerged to water with poor pH levels. That said, it's best to have pool professionals maintain your private paradise on a weekly basis. This will help you extend the longevity of your swimming pool and maintain its aesthetic appeal for years to come. We will also clean pool walls and scrub off the tiles to rid it of smears and stains to help keep your swimming pool looking its very best. We'll check your pool equipment and study the overall integrity of your swimming pool to make sure it's sound and safe. Ours is a holistic approach to weekly pool servicing…ours is the only service your pool deserves. Talk to us to start your weekly pool service with Stanton Pools.
2. Complete Swimming Pool Remodels
Apart from checking on your pool regularly, we also provide makeover services in our complete swimming pool remodels. We'll work with you from concept to completion.
We know that pool remodeling is serious business; that's why we'll ask for your help and we'll work on remodeling your pool as a team. It entails the handling of permits and licenses to help turn your visions into reality. The long line of paperwork is something you can leave to us. The only thing you need to worry about is the design you want in your private pool. It can be an extension of your own self or a theme you want to extend to your pool. Whatever the design idea is, we're here to make it happen. We also use a slew of components that can be used to improve the aesthetic feel of your remodeled pool. We'll plaster your pool, add tiles, or even use pebbles on it to make it more beautiful and make it last longer. You can talk to our pool designers to give you an idea of what's hot and what's not in your location when it comes to pool construction.
3. Salt Water Conversions
Salt water pools are one of the best alternatives to traditional chlorine pools. Salt water pools still use chlorine through the salt chlorine generator turning salt into chlorine, but the amount of chlorine it produces is far less than that of the traditional method. Salt water pools are becoming more and more popular because of how mild the water comes out to be. If you hate having to come out of the water red-eyed and itchy, then salt water pools may be the right option for you. Salt water pools are also good for pool owners that have asthma and other allergies. They also smell less compared to pools that use conventional chlorine methods. Your hair will not turn green and your swimsuits and swim shorts won't get bleached out when you have salt water pools.
Salt water pool conversion isn't exactly rocket science. However, if you want it done right, make sure to reach out to us.
4. Pool Plaster and Resurfacing
We know pools like the back of our hands. That's why we offer the best pool plastering service for Westlake pools.
You can trust our tried and tested process to resurface and apply new plaster to your pool. From having to drain the pool to the actual refill and start-up process, we'll make sure we're on top of the project. Your Oak Park pools, CA will look as good as new after our pool plaster and resurfacing service.
5. Pump Repair and Replacement
We also specialize in pump repair and replacement. After we replace all of your pool equipment, we will apply a paint finish over the PVC to protect it from the elements. Your swimming pool pump play a vital role in the overall function of your swimming pool, so it's best to have it checked from time to time. We can also install the electrical equipment required to make these pool pumps work when you have them replaced.
6. Complete Equipment Upgrades and Relocation
Pool equipment relocation isn't easy. That's why professionals like us are here to help you get the job done. Part of our swimming pool services include helping you with your pool equipment relocation needs. Your backyard oasis may have been the place of many memories. It could be where you taught your kids to swim, where you had your 30th birthday, etc. We see no reason why you should leave them behind.
We'll help you move your swimming pool equipment with you.
7. Wi-Fi Remote System Installation
Wi-Fi remote systems make pool life easy. With just a few clicks of a button, you can change pump speeds, turn on LED lights and more.
We at Stanton Pools are here to help you with pool automation. We believe life should be easy, especially when you're taking a break in your private oasis. We can help you set up Wi-Fi remote systems that will take you pool to the next level.
Weekly Cleanings
Perform a water chemical balance test and adjustment
Empty the skimmer and pump baskets
Confirm proper operation of the pool equipment
Check the swimming pool and spa lights
Net and vacuum the pool
Review the integrity of the pool surface, deck and coping
Brush the swimming pool walls and steps
Specialized Maintenance
Salt water conversions
Pump repair and replacement
Energy efficient, VS pump installs
Heater repair and replacement
Wi-Fi remote system installation
And more...
Pool Remodeling and Replastering
Stanton Pools, Inc. is a fully licensed, bonded, and insured pool maintenance, repair, and construction company.  Some of our specialties include:
Complete swimming pool remodels
Swimming pool renovations and repair
Pool plaster and resurfacing
Tile and coping upgrades
Copper to PVC plumbing conversions
Complete equipment upgrades and relocation
Since I began in 2008, I have cultivated a successful business servicing customers' pool needs in the Conejo, San Fernando, and Simi Valleys.
Don't just take my word for it. Take a look at what our satisfied customers had to say below.
Highly recommended!
We are very happy with the pool and can't wait for some sunshine to use it! Eric was professional and personable. Great with answering my bagillion questions and giving us all the info needed before we could even think of asking for it. Eric and his team work quickly and got the job done on schedule.
Would highly recommend!
Hundreds of Satisfied Customers
"It's been a little over a month since Stanton Pools finished re-plastering/tiling our pool. I wish I had written a review earlier, but we've been enjoying our pool so much! Everything was perfect, and they did a great job! We really liked that this company communicated using modern technology - email, text, online forms, and digitally sending payment. This is an honest company from the start to the end. We highly recommend them!"
"We have used a prior pool service for a period of over 15 years and over time we noted that they did not provide proper service and ignored our unique issues with the pool turning very green with algae and the stone turning various shares of purple. We had it and just recently hired Stanton Pools to assist us in our weekly service of our pebble tec pool. Within a period of two weeks the pool sparkles, the green algae is all but history for us and we are starting to see the purple hues on the stonework fading. Eric has been very responsive to all of our questions and needs and once again our pool feels and looks refreshing. We look forward to many continued years of relationship with the company and with most sincerity can highly recommend Stanton Pools. A wise choice for us!"
"Eric as the contractor we chose to renovate our pool, which was a total mess. All the sub-contractors he used were superb. Starting with the demolition crew, the plumbers, electrician, tile crew equipment and plastering / pebble crew. Eric coordinated everyone and kept us informed of the progress and what to expect next. A suggestion: we chose the darker color mini pebble, which keeps the pool at a high temperature of 82-85 F during the hot summer days, so it is not necessary to warm the pool during the summer. We are very happy with the result"
"Eric is fantastic! We just purchased a home with a pool that hadn't been serviced in a while, and he came out, gave me a brief tutorial on my pool and equipment and made sure the pool was cleaned and chemically balanced as soon as possible."
You are our top priority. Feel free to call or email us anytime.
PO Box 6391
Westlake Village
CA 91359
Get Started...It is Risk FREE!