Malibu Pool Cleaning and Maintenance
We take care of your Malibu pool. You enjoy it
Contact Us Today
Trusted Malibu Pool Maintenance and Remodeling Services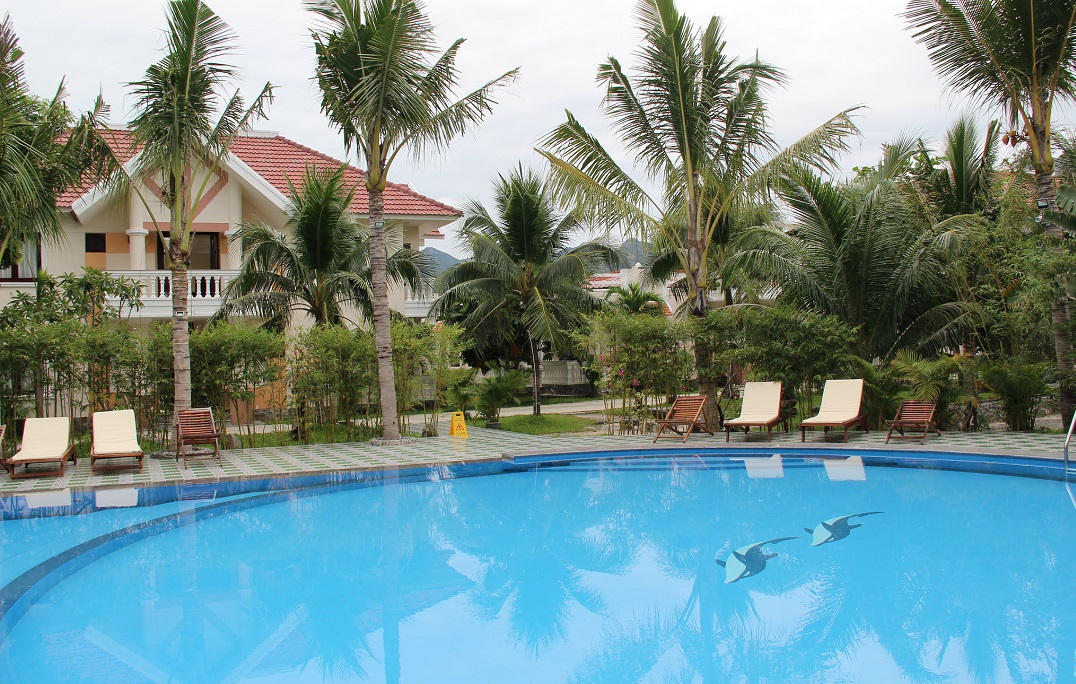 Located in Western Los Angeles County, the beach-city of Malibu is nothing short of a paradisiac land, glimmering under the sun. So it goes without saying that the place is home to many celebrities with palatial residences, where a swimming pool is more of a norm than a luxury.
However, as we can all tell, having a swimming pool is one thing, and maintaining it is an entirely different one. And, in a coastal place such as Malibu, you can expect the stagnant water to be heavily contaminated by substances such as sand, run-offs, salt, and larger particulate debris. Not only do these choke up the plumbing of your pool, but they can also have severe corrosive effects on its structure.
This is precisely why we, at Stanton Pools, will always advise you to go for weekly pool cleaning service of your Malibu swimming pools to ensure their sparkling health. So, let us introduce ourselves as one of those pool service and repair companies that will leave no stone unturned to dazzle up your pool in no time at all! May it be pool remodeling, pool plastering or other types of pool service, we got your back!
But, that doesn't mean we will miss out on the hygiene and health part of it. We understand that some definite issues are common to all pools. And, one of them is undoubtedly that of sludge, mold, and algae. These thrive in stagnant water and go beyond control too quickly, becoming a breeding ground for pathogens.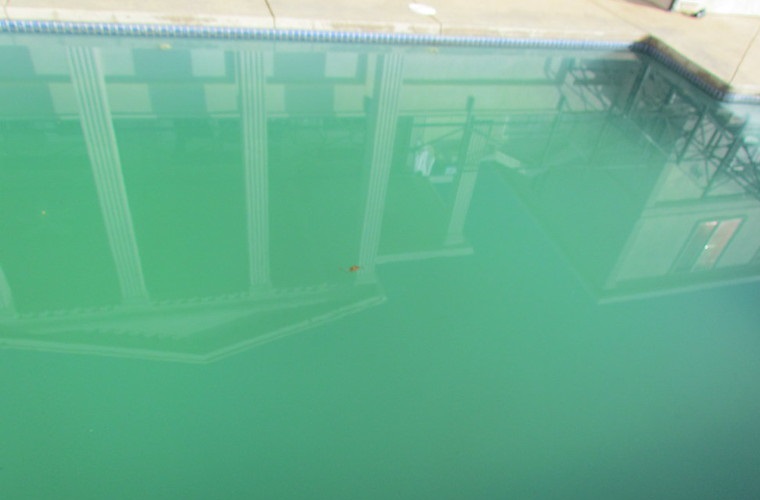 Such factors require removal by thorough vacuuming and netting, that eliminate all collected slime and other debris, dirt, and other suspended particulate matter depositing in the water. Additionally, we at Stanton Pools also ensure a thorough acid-wash in case of tough stains, which may not be available from other companies.
Let us Take Care of your Malibu Pool Cleaning & Maintenance
We would also like to duly mention over here the problem of broken pool-tiles and machinery, such as pumps and filters, that are generally concealed. Any problem with them could be difficult to locate and even more so, to repair. But, with our team of experienced professionals, you can surely leave that concern at your doorstep when you welcome us to restore your pool!
Pool Services we Offer in Malibu:
1. Pool Heater Repair
Pool heaters are just one of the most important features a backyard pool has to offer. They allow you to keep your pool water ready for guests if you're holding a gathering or if you're entertaining friends and families. We, at Stanton Pools, offer the best pool heater repair services; we take care of your pool heater the same way we do with our Camarillo pool service. Although your pool heater is the least of your pool's features that require regular maintenance, it can still run into some issues that might cause it to fail or break down. That said, you wouldn't trust just anybody to check on your pool heater. It's best to have professionals check and offer solutions to help give your pool heater its second wind. In order to have pool heaters repaired, one would have to take it apart to clean it or to install new parts. Whether it's a failed ignition or flow restriction because of calcium scales, trust in Stanton Pools to repair your pool heaters.
We've been working in this industry for over a decade and repairing various pools with different heaters has helped us gain first-hand knowledge about what method works best in renovating and rehabilitating old and worn-out pool heaters. Whether you're using a gas heater, an electric heater, or a solar-powered heater, we can help you fix it.
2. LADWP Pool Pump Rebate
In accordance with the Los Angeles Department of Water and Power's updated rebate initiative, Stanton Pools offer installation of variable, speed pool pumps that will help you qualify for this program. We use variable, speed pool pumps that can power your pools, spas, and hot tubs to maintain proper water circulation and help you save money at the same time. We provide services in the Malibu area just like we provide LADWP solutions in our Thousand Oaks pool services.
Having us install a variable speed pump in your swimming pool not only allows you to save money on electricity bills, but also allows you to cut back on the costs of pool pump repairs. Using a pool pump that runs in variable speeds versus one that runs in a single speed allows you to put less stress on the motor and on its parts. That said, your variable speed pool pump will suffer less wear and tear helping you preserve the longevity of your pool pump.
Contact us today to know more about how our services can help you qualify for the LAWDP pool pump rebate.
3. Salt Water Pool Services
We, at Stanton Pools, are experts in converting traditionally chlorinated pools into saltwater pools. As pool professionals, we know that saltwater pools offer unique advantages over conventional pools. To begin with, they are safer and offer pool water that's easier on the skin and on the eyes. Saltwater pools still use chlorine, but in significantly lower levels and are generated by a salt chlorine generator as opposed to adding chlorine directly into the water. It's true that saltwater pools have a more expensive upfront cost, but it will help you save money in maintenance and the amount of chemicals you need to keep the pool water clean.
Saltwater pools produce chlorine through the salt chlorine generators. The salt cells in the generator allow the water that contains salt (sodium chloride) to be converted into pure chlorine using the electric charge applied to the electrolytic plates. Having a trained professional properly install the generator ensures that it will function properly and will not run into unwanted issues because of poor workmanship. On the same note, having an experienced professional occasionally inspect the salt cells will let you know exactly when you need to replace it. So, make sure you contact only the best pool professionals in Malibu – contact Stanton Pools.
4. Variable Speed Pool Pump
The advantage of using variable speed pool pumps has been an underrated benefit often overlooked or taken for granted by many pool owners. Just the fact that you get less noise when you run the motor lets you focus more on the book you're reading or pay more attention to rest and relaxation rather than the noise drowning your thoughts. Many pool owners also report better user experience with variable speed pool pumps because they allow them to program the speeds that the motor runs on. Then there are some of the more common benefits like efficiency and longevity.
We, at Stanton Pools, are experts in variable speed pool pumps. We offer services like installation and repair of various pool pumps from different manufacturers. We've been working on pools for as long as we can remember and we use our experience to make reasonable and sound judgment calls. They put theories into practice and perform installations and repairs almost daily. Who better to call when you need help with variable speed pool pumps than Stanton Pools.
5. General Pool Services
While we are known for specialized swimming pool solutions, we, at Stanton Pools, also offer general pool services like pool cleaning, pool resurfacing, pool remodeling, and pool plaster.
Contact us today to find out more about how we can help you achieve the pool of your dreams.
Weekly Cleanings
Perform a water chemical balance test and adjustment
Empty the skimmer and pump baskets
Confirm proper operation of the pool equipment
Check the swimming pool and spa lights
Net and vacuum the pool
Review the integrity of the pool surface, deck and coping
Brush the swimming pool walls and steps
Specialized Maintenance
Salt water conversions
Pump repair and replacement
Energy efficient, VS pump installs
Heater repair and replacement
Wi-Fi remote system installation
And more...
Pool Remodeling and Replastering
Stanton Pools, Inc. is a fully licensed, bonded, and insured pool maintenance, repair, and construction company.  Some of our specialties include:
Complete swimming pool remodels
Swimming pool renovations and repair
Pool plaster and resurfacing
Tile and coping upgrades
Copper to PVC plumbing conversions
Complete equipment upgrades and relocation
Since I began in 2008, I have cultivated a successful business servicing customers' pool needs in the Conejo, San Fernando, and Simi Valleys.
Don't just take my word for it. Take a look at what our satisfied customers had to say below.
Hundreds of Satisfied Customers
"It's been a little over a month since Stanton Pools finished re-plastering/tiling our pool. I wish I had written a review earlier, but we've been enjoying our pool so much! Everything was perfect, and they did a great job! We really liked that this company communicated using modern technology - email, text, online forms, and digitally sending payment. This is an honest company from the start to the end. We highly recommend them!"
"We have used a prior pool service for a period of over 15 years and over time we noted that they did not provide proper service and ignored our unique issues with the pool turning very green with algae and the stone turning various shares of purple. We had it and just recently hired Stanton Pools to assist us in our weekly service of our pebble tec pool. Within a period of two weeks the pool sparkles, the green algae is all but history for us and we are starting to see the purple hues on the stonework fading. Eric has been very responsive to all of our questions and needs and once again our pool feels and looks refreshing. We look forward to many continued years of relationship with the company and with most sincerity can highly recommend Stanton Pools. A wise choice for us!"
"Eric as the contractor we chose to renovate our pool, which was a total mess. All the sub-contractors he used were superb. Starting with the demolition crew, the plumbers, electrician, tile crew equipment and plastering / pebble crew. Eric coordinated everyone and kept us informed of the progress and what to expect next. A suggestion: we chose the darker color mini pebble, which keeps the pool at a high temperature of 82-85 F during the hot summer days, so it is not necessary to warm the pool during the summer. We are very happy with the result"
"Eric is fantastic! We just purchased a home with a pool that hadn't been serviced in a while, and he came out, gave me a brief tutorial on my pool and equipment and made sure the pool was cleaned and chemically balanced as soon as possible."
You are our top priority. Feel free to call or email us anytime.
PO Box 6391
Westlake Village
CA 91359
Get Started...It is Risk FREE!