Thousand Oaks Pool Cleaning and Maintenance
We take care of your Thousand Oaks pool. You enjoy it
Contact Us Today
Trusted Thousand Oaks Pool Maintenance and Remodeling Services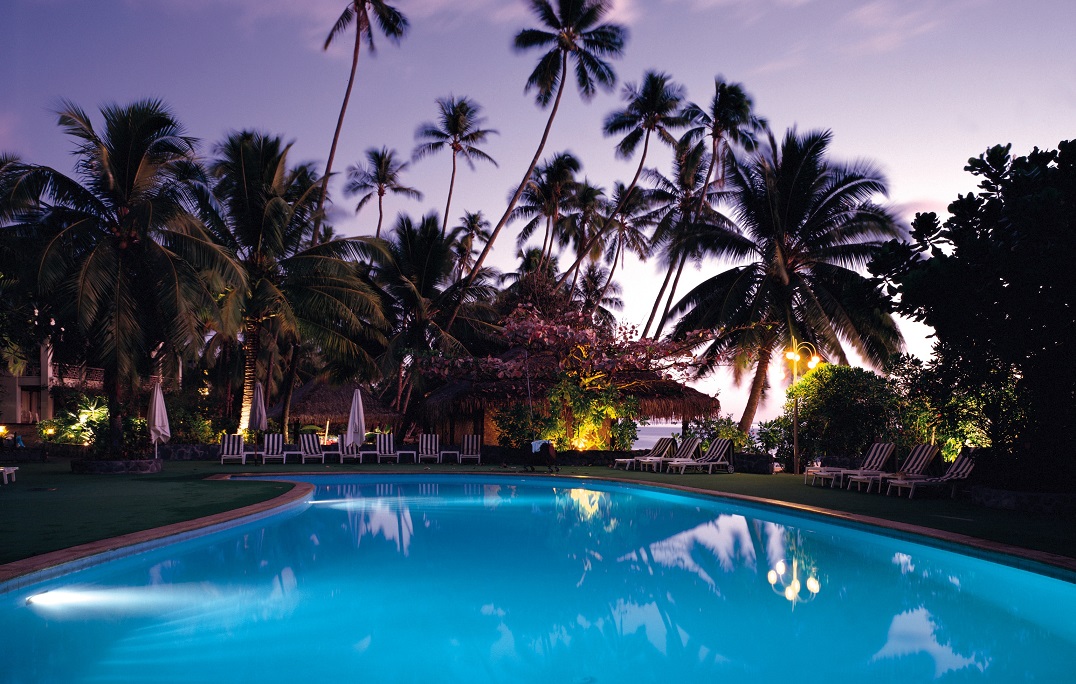 If you're living in a neighborhood of Thousand Oaks, California, then you will definitely agree that having a swimming pool in your backyard can only mean more great things for you. For all your pool's upkeep needs, Stanton Pools has you covered.
Maintaining and keeping your swimming pool clean is by no means an easy feat to do, and you will be surprised at how frequently you need to have it performed. That is why with Stanton Pools you are leaving it in the hands of the professionals to ensure that your pool is not only clean, but working perfectly all the time as intended. Some of the most important services that your pool requires includes having a water chemical balance test and adjustment performed.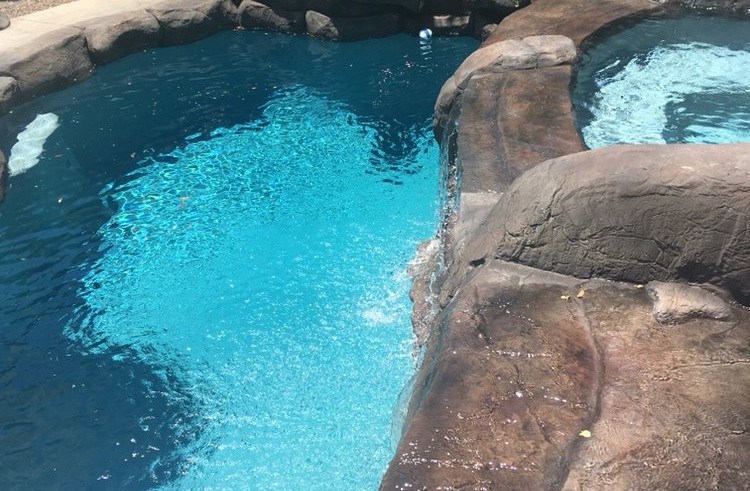 While this may sound technical and complicated, there's really no need for you to be concerned with all the gritty details because the professionals from Stanton Pools how pool service in Thousand Oaks works and will know exactly what your pool needs after performing a general evaluation. We will also perform maintenance checks periodically on the various parts of your pool like emptying the skimmer and pump baskets as well as performing checks on your pool and spa lights.
You will also notice that your pool can collect grime and mold will start building up within a very short period of time if it isn't cleaned as frequently as it should. Naturally, your pool won't look as inviting as it should be if your tiles and walls look yellowish, which is why the company understands this problem and specializes in chemistry. We can also thoroughly clean out your filters as well.
Let us Take Care of your Thousand Oaks Pool Cleaning & Maintenance
Don't let anyone fool you into thinking you can keep your pool cleaned and maintained on your own without the help of the people from Stanton Pools. When owning a property in Thousand Oaks, CA, a swimming pool is definitely a must have if you want to get the attention of your neighbors. The only plausible way to do this is to always ensure that your pool is looking great. This is why Stanton Pools should always remain at the forefront of your mind to fulfill all of your pool's needs.
Pool Services we Offer for Thousand Oaks Pools
1. Weekly Pool Service
From pool cleaning service to pool equipment maintenance, we will ensure that your swimming pool will stay the way it is for years to come. We regularly clean your pool of floating dirt and debris that would otherwise sink below the pool floor. We empty your pump baskets and the skimmers removing any obstruction from the pool circulation system. We brush the tiles and the pool walls, removing minor smears and stains.
We also perform a technical review of your pool's overall integrity, including the pool surface as well as the pool coping. Our weekly pool services also include a quick check of your pool water; we test its chemical balance and make necessary adjustments.
2. Complete Pool Remodeling for Thousand Oaks Pools
Does your pool look a little outdated? Here at Stanton Pools, we also offer complete pool remodeling from simple features and enhancements to total makeovers – we've got you covered.
We'll walk you through every step of the way from planning, selection of materials, custom-built structures and designs, to the final finished product. We're committed to delivering the best service in the industry, and for us, that means turning your dreams into reality. We'll help you select the best designs and architectural concepts that fit your taste and your budget. We believe you don't need to sacrifice style and quality for affordability. We'll help you get the flair you want without breaking the bank. We employ the use of traditional and unconventional materials and methodology to help you remodel your swimming pool.
3. Salt Water Conversions
Saltwater systems in swimming pools allow the purification of your private pools without the use of conventional chlorine. It instead uses a salt chlorine generator to help clean your pool water and maintain a healthy chemical balance in the water. The idea of salt water pools is to use a chemical that's less harsh than conventional chlorine. This not only leaves you swimming pools with a smaller chemical footprint, but also makes it a more pleasant place to swim in. You don't want to emerge from your pool with eyes red from harsh chlorine. Our salt water conversion methods will allow you to enjoy the mild water of your pool in Westlake Village, CA that doesn't smell like bleach.
4. Pool Plaster and Resurfacing
We're masters of pool plastering and resurfacing here at Stanton Pools. We don't go in guns blazing; instead, we take a careful approach to plastering and resurfacing your pool floor. We use precision pneumatic tools to gently scrape off the old shell and use a jackhammer for the tough areas for a comprehensive approach to removing the old surface of your pool. Once that's done, we apply the new plaster with the same level of caution and care. This allows us to protect your backyard and keep your properties safe during the project.
We'll take care of the construction debris, so all for you to worry about is how to hide your excitement once the project is done.
5. Pump Repair and Replacement
Pool maintenance goes skin deep, which is why part of our service is to repair and replace swimming pool pumps. We repair, replace, and install pool pumps and other equipment to help maintain your pool from the back end.
These pumps can be considered as the workhorses of your private pool and they should be shown the same care as the components that give your pool the aesthetic appeal. Pool pumps and similar equipment sets are responsible for the heating and for the filtration of the pool water. Keeping this equipment in good working condition will save you time and money in the long run.
6. Complete Equipment Upgrades and Relocation
There are many reasons why you need to relocate your pool but that should not compromise how your pool equipment is handled, we'll help you relocate your pool equipment for you. We at Stanton Pools provide quality pool equipment relocation services as well as complete equipment upgrades. From plumbing to the actual electrical undertaking, we'll make sure it's handled correctly. We can help you upgrade your pool equipment system using correct and appropriate components that are highly compatible with the equipment system you're currently running.
We can also provide a complete set of pool equipment from pumps, suction and return manifolds, heaters, salt systems, filters – everything. We'll install it and paint it to protect it from the elements like the sun.
7. Wi-Fi Remote System Installation
Nothing beats an automated pool setup. With our Wi-Fi remote systems, you can control your swimming pool equipment from across the deck and even from across the globe. You can enjoy full control of your pool equipment system without having to go anywhere near the equipment setup.
In this day and age, everything can be smart, so why can't your pool be?
We let you enjoy and experience superior convenience by installing today's best swimming pool Wi-Fi remote systems.
Weekly Cleanings
Perform a water chemical balance test and adjustment
Empty the skimmer and pump baskets
Confirm proper operation of the pool equipment
Check the swimming pool and spa lights
Net and vacuum the pool
Review the integrity of the pool surface, deck and coping
Brush the swimming pool walls and steps
Specialized Maintenance
Salt water conversions
Pump repair and replacement
Energy efficient, VS pump installs
Heater repair and replacement
Wi-Fi remote system installation
And more...
Pool Remodeling and Replastering
Stanton Pools, Inc. is a fully licensed, bonded, and insured pool maintenance, repair, and construction company.  Some of our specialties include:
Complete swimming pool remodels
Swimming pool renovations and repair
Pool plaster and resurfacing
Tile and coping upgrades
Copper to PVC plumbing conversions
Complete equipment upgrades and relocation
Since I began in 2008, I have cultivated a successful business servicing customers' pool needs in the Conejo, San Fernando, and Simi Valleys.
Don't just take my word for it. Take a look at what our satisfied customers had to say below.
Awesome.
Awesome. We have been having issues with our pool heater. I had another pool company come several times to fix it, but they could not solve our issue. We decided to try someone new, so called Stanton Pools. They came out, took a look, and it turns out, it's not our heater, but an issue with our gas! We had the gas company come out the next day, and they fixed our our outdated, extremely too small, gas meter. (Even the gas company was surprised our house was able to function). Wow. Who knew? We couldn't recommend Stanton Pools more. Smart, knowledgable, and no nonsense. Would have them back anytime (and every time).
Hundreds of Satisfied Customers
"It's been a little over a month since Stanton Pools finished re-plastering/tiling our pool. I wish I had written a review earlier, but we've been enjoying our pool so much! Everything was perfect, and they did a great job! We really liked that this company communicated using modern technology - email, text, online forms, and digitally sending payment. This is an honest company from the start to the end. We highly recommend them!"
"We have used a prior pool service for a period of over 15 years and over time we noted that they did not provide proper service and ignored our unique issues with the pool turning very green with algae and the stone turning various shares of purple. We had it and just recently hired Stanton Pools to assist us in our weekly service of our pebble tec pool. Within a period of two weeks the pool sparkles, the green algae is all but history for us and we are starting to see the purple hues on the stonework fading. Eric has been very responsive to all of our questions and needs and once again our pool feels and looks refreshing. We look forward to many continued years of relationship with the company and with most sincerity can highly recommend Stanton Pools. A wise choice for us!"
"Eric as the contractor we chose to renovate our pool, which was a total mess. All the sub-contractors he used were superb. Starting with the demolition crew, the plumbers, electrician, tile crew equipment and plastering / pebble crew. Eric coordinated everyone and kept us informed of the progress and what to expect next. A suggestion: we chose the darker color mini pebble, which keeps the pool at a high temperature of 82-85 F during the hot summer days, so it is not necessary to warm the pool during the summer. We are very happy with the result"
"Eric is fantastic! We just purchased a home with a pool that hadn't been serviced in a while, and he came out, gave me a brief tutorial on my pool and equipment and made sure the pool was cleaned and chemically balanced as soon as possible."
You are our top priority. Feel free to call or email us anytime.
PO Box 6391
Westlake Village
CA 91359
Get Started...It is Risk FREE!