Reseda Pool Cleaning and Maintenance
We take care of your Reseda pool. You enjoy it
Contact Us Today
Trusted Reseda Pool Maintenance and Remodeling Services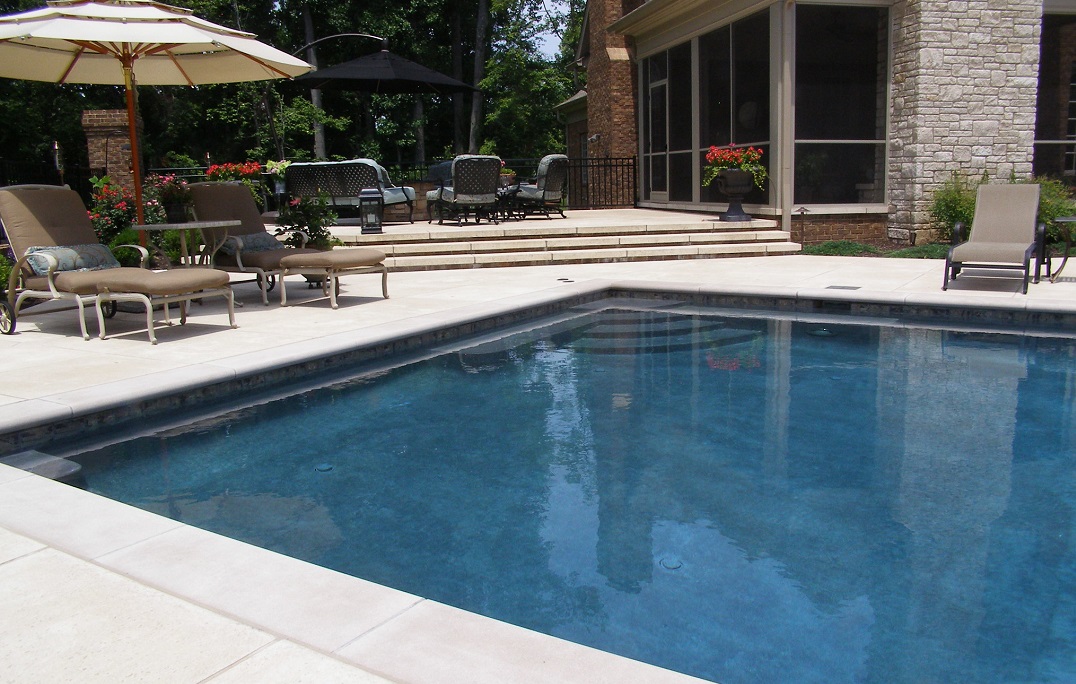 Reseda CA like many places in the country, is a great place to host poolside parties. Here are a few great benefits you stand to enjoy when you hire Stanton Pools to take care of your Reseda Pool cleaning, maintenance and other pool's needs.
1) You don't have to do it yourself
Any self-respecting pool owner will definitely want to enjoy their pool to the maximum after having spent so much money in the purchase. However, pools are prone to collect debris like leaves and attract unwanted contaminants like mold to grow and make everything look greenish. We at Stanton Pools understand what our customers require out of their Reseda pool and that is why we have customized their services for that cause.
Not only do you not have to bother with your Reseda Pool cleaning, but you can also be rest assured that your pool is under great care by these professionals. You get to have more time to enjoy doing whatever you like to do the most and yet, at the back of your mind you realize your pool will always be pristine whenever you have the time to take a dip. All this is thanks to the effort and services provided by Stanton Pools.
2) You won't have to bother about purchasing pool equipment
What is most annoying to pool owners is needing to purchase all that cleaning equipment in order to keep their pool looking great. If you live in Reseda CA then you will be like many other pool owners out there who wish there was an alternative to having to store all that equipment. Thankfully there is an alternative and it comes in two words, "Stanton Pools". Yes, when you enlist their services you are able to take your mind off the whole thing completely as we will have the necessary equipment to help you maintain your filter.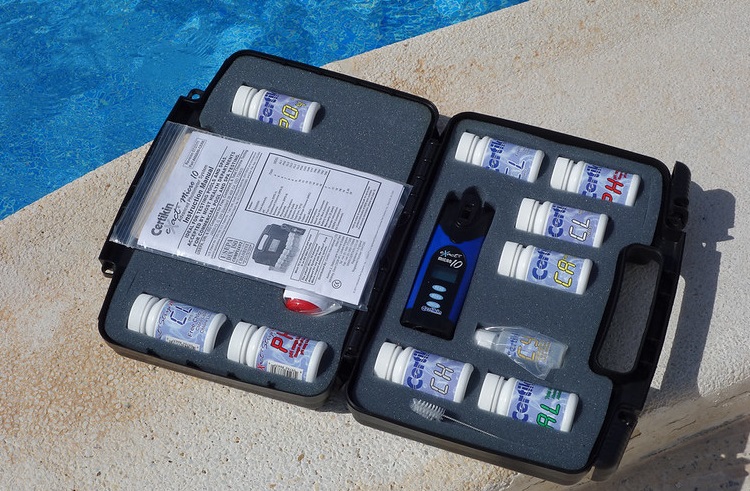 Let us Take Care of your Reseda Pool Cleaning & Maintenance
We are excellent at ensuring that every aspect of your pool is kept clean and in working condition as we are also able to perform water chemical balance tests.
Pool Services we Offer in Reseda
1. Pool Heater
Whether you need help with installation or with repairs, we, at Stanton Pools, offer the best pool heater services in the Reseda area. We take pride in servicing the neighborhood of Reseda as well as its nearby areas like that of our Simi Valley pool remodeling. We're one of the most recommended pool professionals in this community, especially when it comes to swimming pool heaters.
As pool professionals, we know that a pool heater does more than just warm up your pool. It allows you to extend the pool season giving you the chance to make the most out of your investment. Regardless if you're just fondly entertaining guests or if you like spending time with your family in your backyard resort, we, at Stanton Pools, can help you install or repair your pool heater. We specialize in all types of pool heaters from electric, solar, and even traditional gas pool heaters. The cost of maintaining and even repairing a pool heater is definitely cheaper than having it replaced. That's why it's important to have the right people do it for you. When it comes to investments, trusting the right company matters. Stanton Pools are experts in pool heaters. The team that carries out our pool heater installation and repairs is licensed, insured, and are bonded professionals who know exactly just what to do.
2. Pool Repair
Swimming pools are more than just investments. Yes, they help increase the value of your homes, but they also are a place that can help you keep sane amidst a world of controlled chaos. Many of the pool owners in the Reseda area, as well as those who sign up for our Moorpark pool services, soak up the sun in their private pools after a busy week at work. On that note, keeping it in good condition through periodic repair and maintenance is necessary.
Here, at Stanton Pools, we offer a wide variety of swimming pool repair services from the actual physical structure to the equipment that helps you run your swimming pool. We offer professional quality pool repair for pools with damaged and dilapidated interiors through our pool resurfacing and pool plastering services. Whether your pool is outfitted with plaster, pool tile, or pool pebble, our experienced crew can breathe new life into your worn-out pool. If you need help with renovating your pool deck, we can provide pool remodeling services with pool decking. We use only the best pool decking and pool coping materials that will match the design and aesthetics of your pool interior.
When it comes to your pool equipment, we can help you with pool pump repair, pool heating system repair, as well as saltwater system repair. We provide full equipment services including the installation of swimming pool equipment sets. We also paint the plumbing of the equipment sets that we install to match its aesthetic value and also to protect it from the elements.
3. Pool Companies
We, at Stanton Pools, are proud to be considered as one of the best pool professionals in the industry. With over a decade of pool services under our belt, we can say that we know what it takes to satisfy the needs of our customers. It has always been our goal to provide the best service possible and we know that by doing fair, honest, and ethical business, we can win not only your business, but also your trust. We look at our customers not as numbers, but as family. Our driving force is not only in the money we make in this business, but also in the smiles we see on your faces after a successful project.
We, at Stanton Pools, promise to stay with you every step of the way. Our risk-free program and bill at the end-of-the-month solutions are what makes our customers sign up for the services that we have to offer. But ultimately, it's because we carry out each and every undertaking with a smile. We receive most of our customers through recommendations from previous clients who are happy with our services. Whether it involves repairs, renovations, remodels, or giving their pool a complete makeover, we, at Stanton Pools, are here to give you and your pool the service you deserve.
4. Pool Pumps
In need of professional help with your pool pump? Contact Stanton Pools to find out about how we can help you give your worn out or broken pool pump a second lease in life. Our crew here, at Stanton Pools, is familiar with swimming pool pumps from major manufacturers. They know how pool pumps work, how they are installed, and how they are repaired, not from reading blogs and watching videos online, but through years of experience. By practicing their craft daily, they have learned to perfect it and continue to improve by learning from day-to-day experiences.
5. DWP Pool Pump Rebate
In conjunction with the Los Angeles Department of Water and Power's pool pump rebate program, Stanton Pools can help you qualify for this initiative allowing you to reap the benefits of this program.
Contact us today to find out more about how the LADWP pool pump rebate program can be a win-win solution for you.
Weekly Cleanings
Perform a water chemical balance test and adjustment
Empty the skimmer and pump baskets
Confirm proper operation of the pool equipment
Check the swimming pool and spa lights
Net and vacuum the pool
Review the integrity of the pool surface, deck and coping
Brush the swimming pool walls and steps
Specialized Maintenance
Salt water conversions
Pump repair and replacement
Energy efficient, VS pump installs
Heater repair and replacement
Wi-Fi remote system installation
And more...
Pool Remodeling and Replastering
Stanton Pools, Inc. is a fully licensed, bonded, and insured pool maintenance, repair, and construction company.  Some of our specialties include:
Complete swimming pool remodels
Swimming pool renovations and repair
Pool plaster and resurfacing
Tile and coping upgrades
Copper to PVC plumbing conversions
Complete equipment upgrades and relocation
Since I began in 2008, I have cultivated a successful business servicing customers' pool needs in the Conejo, San Fernando, and Simi Valleys.
Don't just take my word for it. Take a look at what our satisfied customers had to say below.
Hundreds of Satisfied Customers
"It's been a little over a month since Stanton Pools finished re-plastering/tiling our pool. I wish I had written a review earlier, but we've been enjoying our pool so much! Everything was perfect, and they did a great job! We really liked that this company communicated using modern technology - email, text, online forms, and digitally sending payment. This is an honest company from the start to the end. We highly recommend them!"
"We have used a prior pool service for a period of over 15 years and over time we noted that they did not provide proper service and ignored our unique issues with the pool turning very green with algae and the stone turning various shares of purple. We had it and just recently hired Stanton Pools to assist us in our weekly service of our pebble tec pool. Within a period of two weeks the pool sparkles, the green algae is all but history for us and we are starting to see the purple hues on the stonework fading. Eric has been very responsive to all of our questions and needs and once again our pool feels and looks refreshing. We look forward to many continued years of relationship with the company and with most sincerity can highly recommend Stanton Pools. A wise choice for us!"
"Eric as the contractor we chose to renovate our pool, which was a total mess. All the sub-contractors he used were superb. Starting with the demolition crew, the plumbers, electrician, tile crew equipment and plastering / pebble crew. Eric coordinated everyone and kept us informed of the progress and what to expect next. A suggestion: we chose the darker color mini pebble, which keeps the pool at a high temperature of 82-85 F during the hot summer days, so it is not necessary to warm the pool during the summer. We are very happy with the result"
"Eric is fantastic! We just purchased a home with a pool that hadn't been serviced in a while, and he came out, gave me a brief tutorial on my pool and equipment and made sure the pool was cleaned and chemically balanced as soon as possible."
You are our top priority. Feel free to call or email us anytime.
PO Box 6391
Westlake Village
CA 91359
Get Started...It is Risk FREE!