Agoura Hills Pool Cleaning and Maintenance
We take care of your Agoura Hills pool. You enjoy it
Contact Us Today
Trusted Agoura Hills Pool Maintenance and Remodeling Services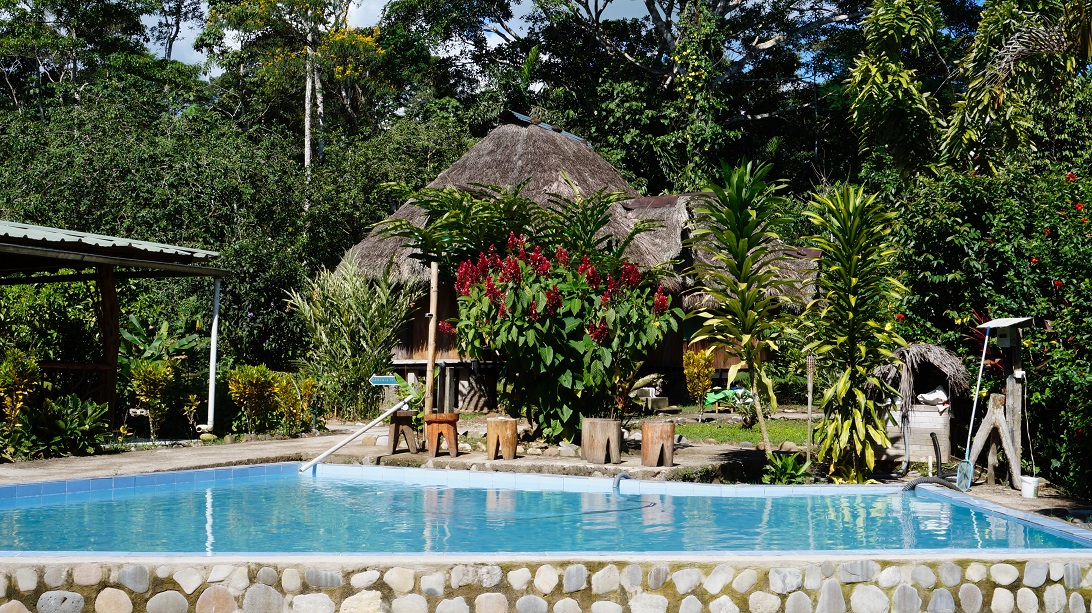 Swimming pools are always a great addition to any home, but especially so if you are staying in Agoura Hills, CA. Not only is swimming a great form of exercise, but you would also be able to have great poolside parties, which are guaranteed to boost your popularity in the neighborhood. That is why you should make maintaining your pools a priority at all times and to leave the task to the best company in the industry, Stanton Pools.
You don't want to lose your investment
Like everything that you put your money and time into, your swimming pool can be considered an investment. Not that it would give you more money in the future, but the value you potentially obtain from it. Think about it – you have just spent your money into purchasing the pool and having it installed, so at the very least, you would want to get more than just a couple of months of use out of it. You'd want it to continue working as expected without breaking down.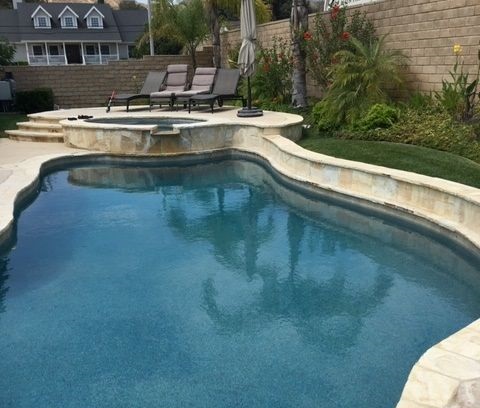 That is why Stanton Pools recommends your weekly Agoura Hills pool cleaning and checkups to spot for any early signs of wear and tear. The biggest culprits come from the pool's filtering system, which the professionals form Stanton Pools can easily check and take necessary follow ups for you.
You want to be able to use your pool whenever you want to
What's the point of having a swimming pool in your backyard when you can't use it whenever you feel like it? Without proper Agoura Hills Pool cleaning and maintenance, various parts, like the filtering system mentioned above, or its lights, might need to be replaced after some time. Without lights, you probably won't be able to take a cool evening dip, but it could actually get worse.
If you have a pool that you intend to use during the winter months in Agoura Hills, CA, then chances are you've got one that comes with a heater system to help warm the pool's waters. Stanton Pools can help to ensure your heater is maintained so you needn't have to spend 3 long cold months without being able to use your pool.
Pool Services we Offer in Agoura Hills:
1. Weekly Pool Service
Cleaning your swimming pool is serious business. There's more to just skimming the surface and cleaning the pool deck. Here at Stanton Pools, we make sure that our weekly pool cleaning service goes skin deep. Not only do we remove floating debris from your pool water but we also rid your skimmer and pump baskets of any dirt and debris. We also brush the pool walls as well as the steps to prevent stains from developing and to rid your pool of algae. Furthermore, we test the pool water's chemical balance and perform the necessary adjustments to make sure it's clean and safe.
We take pride in taking a holistic approach in our weekly pool service, just check out our Calabasas weekly pool services.
2. Complete Swimming Pool Remodels
Remodeling your swimming pool is no easy task, but you shouldn't let it stress you out. We at Stanton Pools, are experts in swimming pool remodeling. From small projects to total makeovers, we're the team to call.
Our team will work with you from the first draft to finished project. We'll handle the necessary pool permits and help steer your design concept to one that's compliant to your city and county building codes. We'll help you pick the style, theme, and materials that best suit the design you fancy. We even provide additional services that allows you to see a virtual reality rendering of your remodeling concept so you can see just exactly how good it looks in your backyard. Should you want to make small changes in design and details, we're here to apply any improvements you feel are necessary for your private pool – after all, it's your own piece of paradise.
3. Salt Water Conversions
One of the hottest trends in swimming pools today, salt water swimming pools use less chemicals and offer milder and clearer waters for you to dip in. That's why many pool owners have opted for a salt water swimming pool and ditch the traditional chlorine pool.
We at Stanton Pools will help you convert your conventional swimming pool into a salt water pool. Apart from having to leave s significantly fewer chemical footprint, maintaining a salt water swimming pool will be cheaper. Plus, you don't have to store toxic and dangerous chemical because your salt water swimming pool will use salt to sanitize your swimming pool water. We'll help you with installing a salt chlorine generator that will turn salt into chlorine. Having a salt water pool offers better benefits that your traditional chlorine swimming pool. Give us a call and we'll help you find the best approach to your private pool.
4. Pool Plaster and Resurfacing
Swimming pool resurfacing is a great way to bring your swimming pool back to its former glory. Ours is a tried and tested systematic approach that involves the use of pneumatic and power tools to help achieve the best results when resurfacing your pool. Don't worry, your property is safe with us and we'll make sure the debris we chipped out from your pool is safely removed from the area and the plastering project is immediately carried out the following day. We see to it that our projects are satisfactory from start to finish. That said, we complete the pool plaster and resurfacing project with the start-up process. This allows us to fill the pool with water and check the pool water for chemical balance and make necessary adjustments moving forward.
5. Pump Repair and Replacement
We at Stanton Pools know just how important swimming pool pumps are. We're well versed in different kinds of swimming pool pumps and know just how to repair and replace any swimming pool pump in the business. From single-speed swimming pool pumps to variable-speed swimming pool pumps, we know them like the back of our hands. We'll help you with maintaining and repairing old and worn out swimming pool pumps, and if need be, we'll help you install the latest swimming pool pumps that are compliant to local rules and regulations.
6. Complete Equipment Upgrades and Relocation
Relocating? Don't worry, Stanton Pools offer swimming pool equipment relocation services so you won't have to worry about lugging your swimming pool equipment when you move. We know that swimming pool equipment should be handled with care, that's why it's best to leave it to the pros. We carefully remove your swimming pool appliances from their place of installation, haul them to your new location, and replace them on your new swimming pool area.
We also provide complete pool equipment upgrade services so you can be sure that all the components and the accessories used with your swimming pool equipment are compatible with each other.
Wi-Fi Remote System Installation
We at Stanton Pools also offer Wi-Fi remote system installation services. Remote pool management systems allow you to enjoy your swimming pool without ever having to be in close proximity with your swimming pool equipment.
Adjusting your variable-speed swimming pool pump or your salt chlorine generator is now as easy as pressing a button.
Weekly Cleanings
Perform a water chemical balance test and adjustment
Empty the skimmer and pump baskets
Confirm proper operation of the pool equipment
Check the swimming pool and spa lights
Net and vacuum the pool
Review the integrity of the pool surface, deck and coping
Brush the swimming pool walls and steps
Specialized Maintenance
Salt water conversions
Pump repair and replacement
Energy efficient, VS pump installs
Heater repair and replacement
Wi-Fi remote system installation
And more...
Pool Remodeling and Replastering
Stanton Pools, Inc. is a fully licensed, bonded, and insured pool maintenance, repair, and construction company.  Some of our specialties include:
Complete swimming pool remodels
Swimming pool renovations and repair
Pool plaster and resurfacing
Tile and coping upgrades
Copper to PVC plumbing conversions
Complete equipment upgrades and relocation
Since I began in 2008, I have cultivated a successful business servicing customers' pool needs in the Conejo, San Fernando, and Simi Valleys.
Don't just take my word for it. Take a look at what our satisfied customers had to say below.
Hundreds of Satisfied Customers
"It's been a little over a month since Stanton Pools finished re-plastering/tiling our pool. I wish I had written a review earlier, but we've been enjoying our pool so much! Everything was perfect, and they did a great job! We really liked that this company communicated using modern technology - email, text, online forms, and digitally sending payment. This is an honest company from the start to the end. We highly recommend them!"
"We have used a prior pool service for a period of over 15 years and over time we noted that they did not provide proper service and ignored our unique issues with the pool turning very green with algae and the stone turning various shares of purple. We had it and just recently hired Stanton Pools to assist us in our weekly service of our pebble tec pool. Within a period of two weeks the pool sparkles, the green algae is all but history for us and we are starting to see the purple hues on the stonework fading. Eric has been very responsive to all of our questions and needs and once again our pool feels and looks refreshing. We look forward to many continued years of relationship with the company and with most sincerity can highly recommend Stanton Pools. A wise choice for us!"
"Eric as the contractor we chose to renovate our pool, which was a total mess. All the sub-contractors he used were superb. Starting with the demolition crew, the plumbers, electrician, tile crew equipment and plastering / pebble crew. Eric coordinated everyone and kept us informed of the progress and what to expect next. A suggestion: we chose the darker color mini pebble, which keeps the pool at a high temperature of 82-85 F during the hot summer days, so it is not necessary to warm the pool during the summer. We are very happy with the result"
"Eric is fantastic! We just purchased a home with a pool that hadn't been serviced in a while, and he came out, gave me a brief tutorial on my pool and equipment and made sure the pool was cleaned and chemically balanced as soon as possible."
You are our top priority. Feel free to call or email us anytime.
PO Box 6391
Westlake Village
CA 91359
Get Started...It is Risk FREE!